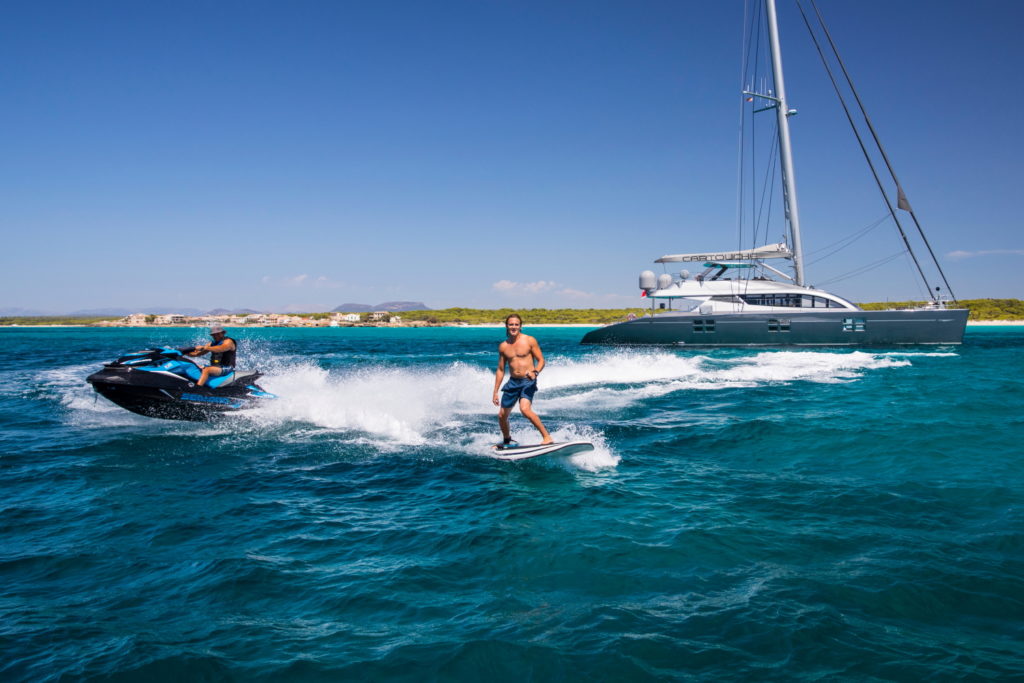 Welcome some adventure on board this year with the most exciting yacht water sports across Europe and the Mediterranean. Adding adrenaline fuelled fun wherever in the world you may choose to cruise, work with the wind kitesurfing, blast above the water upon a flyboard, or jet through the ocean with a sea bob in true James Bond style.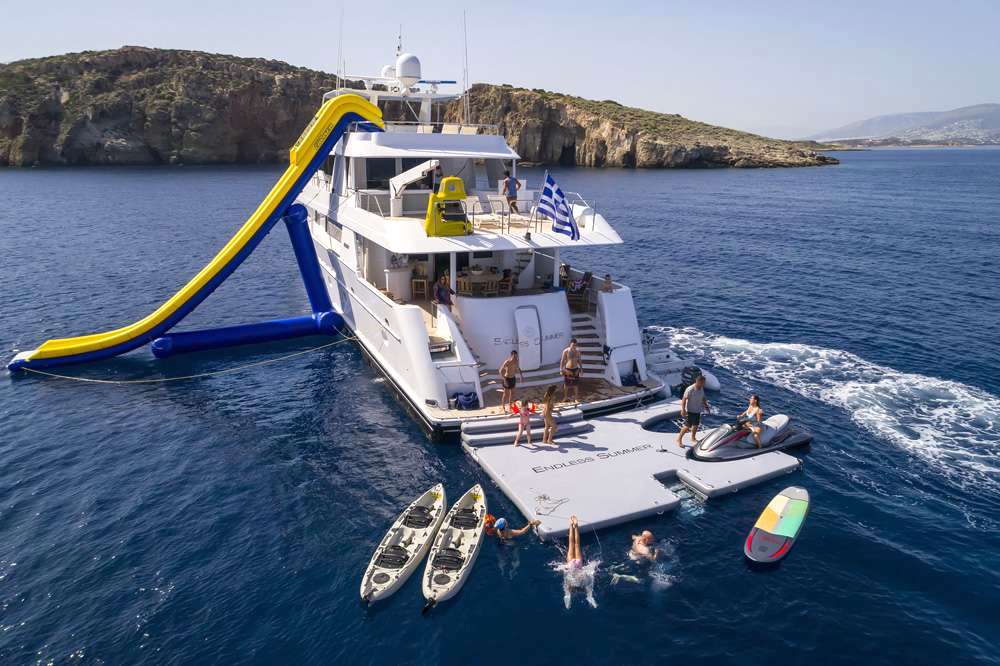 From stunning superyachts down to smaller, and more nimble vessels, there are a variety of thrilling yacht water sports options across our fleet in regions famous for diving and kitesurfing in particular. But first, let us start with one of our leading yachts catamaran MALA who take the on-board entertainment factor to the next level by turning their floating island into an outdoor cinema screen in the evenings for starlight movie nights: the perfect set up for any family group! This is offered alongside a collection of toys you'll want to take home for your own: from water skis, a wakeboard, paddleboards and folding bikes to explore the nearby coastline at ease.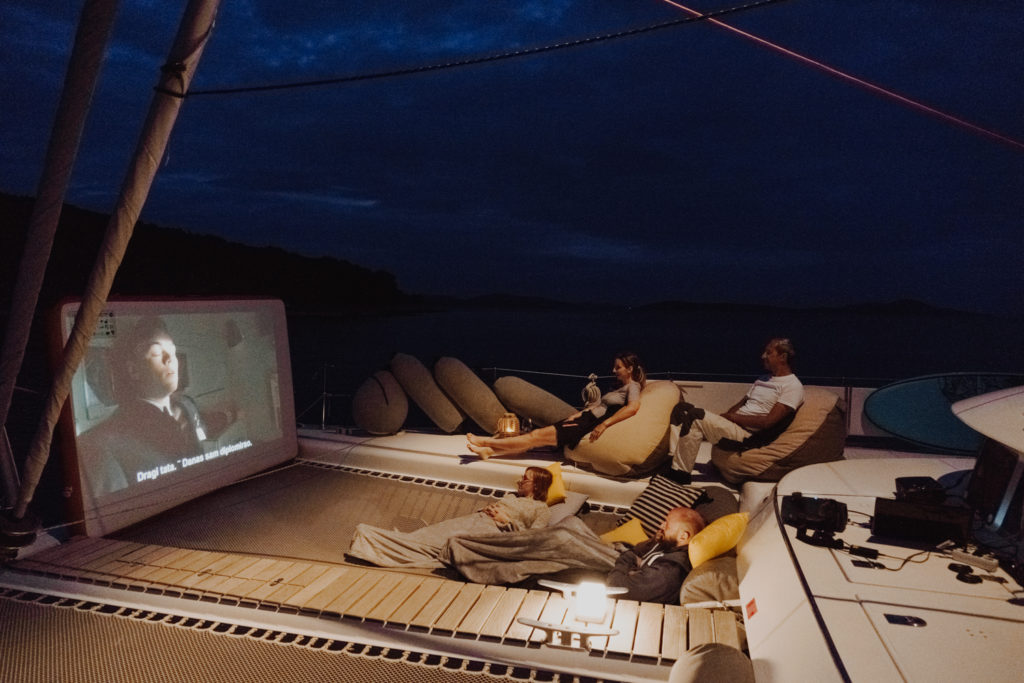 Meanwhile, our Croatian based SAN LIMI steals the show with a jacuzzi on her flybridge alongside an impressive line-up of toys spanning from a wakeboard, jet skis, sea bobs and most recently Lampuga Surf Board and two electric scooters.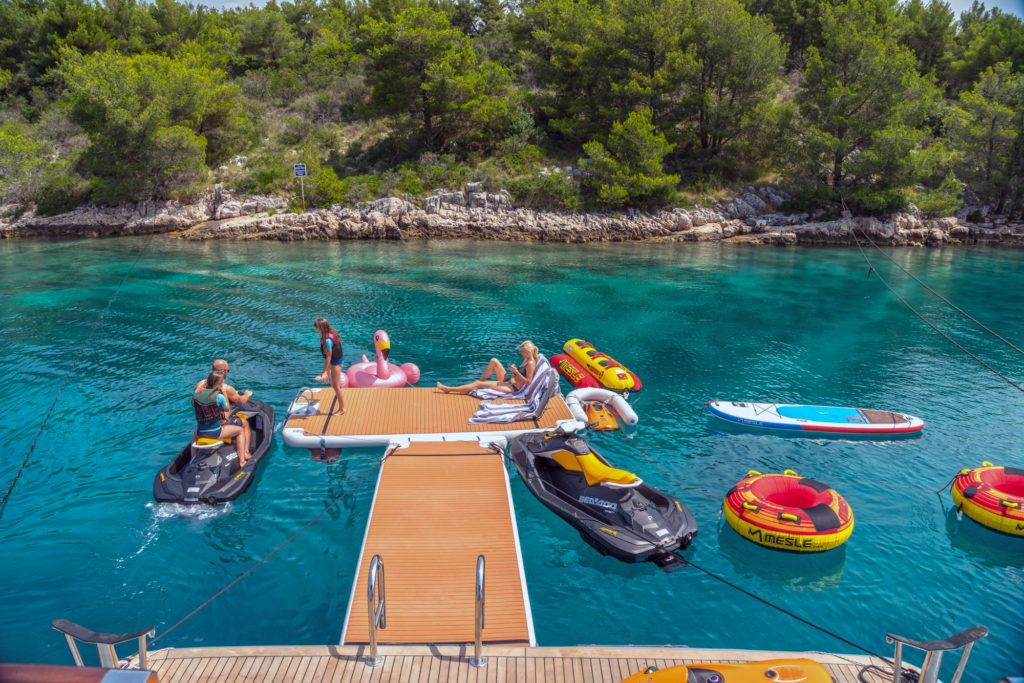 On board tech and toys can truly elevate your adventure, depending on the type of charter you're in search of. With many yachts recommended not only because of their size and style, but the type of entertainment they offer, it's always important to note the level of activity and the type of group you are in. With many inflatable toys perfect for family groups and younger ages, to the latest high-tech motorised gadgets suitable only for adults such as powerful flyboards and sea bobs.
With some places now go-to destinations for diving or kitesurfing, why not combine with the pleasure of a fully crewed charter in a particular destination that is geared up for a particular water sport? When it comes to diving, yacht charters offer an ideal set up – allowing you the flexibility to moor nearby some of the world's most mesmerising sites. Should this type of underwater adventure be on your agenda, we have yachts that are perfectly set up and offer their very own equipment and certified instructors, with others offering rendezvous diving (at appointment only). All diving is carried out alongside certified divers and in some places with local diving school instructors only. The perfect opportunity to uncover the technicolour of life that lies beneath the cerulean waters of tropical countries in the Caribbean, whilst in Europe, weave among ancient shipwrecks.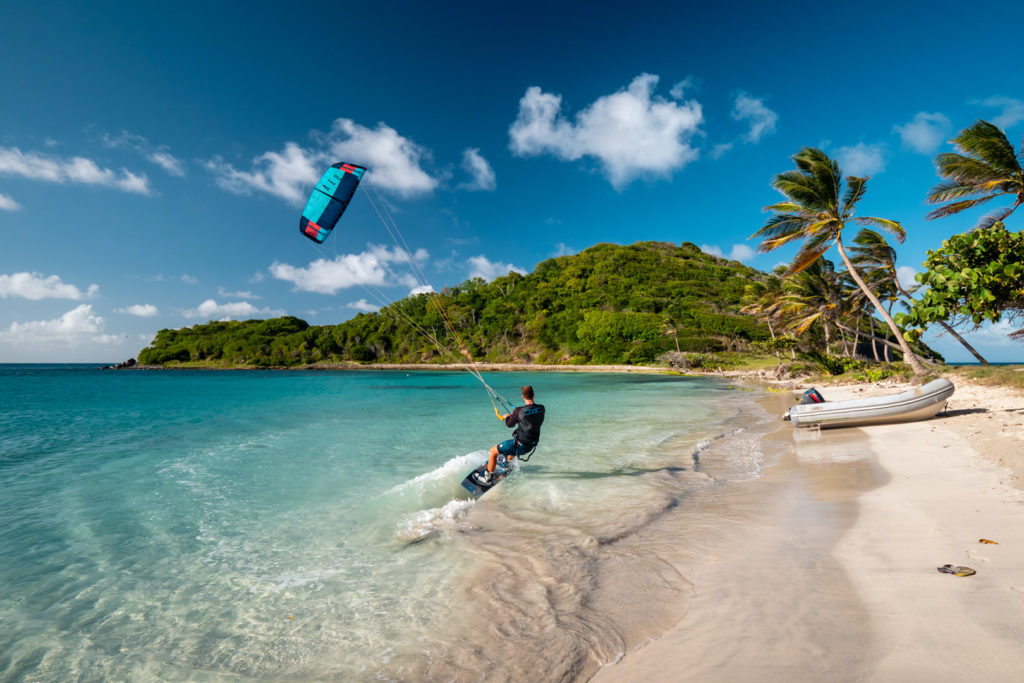 In recent years kitesurfing has become one of the most popular water sports internationally, and what's even better is that it caters perfectly to any yacht charter. With minimum equipment, but maximum results, each of the world's kitesurfing hotspots offers a different style and set up depending on water conditions, and whatever your level, offers a fun-fuelled experience that is sustainable and ocean friendly. Particularly complimenting luxury charters, some yachts now offer their own kitesurfing equipment and instructors on board.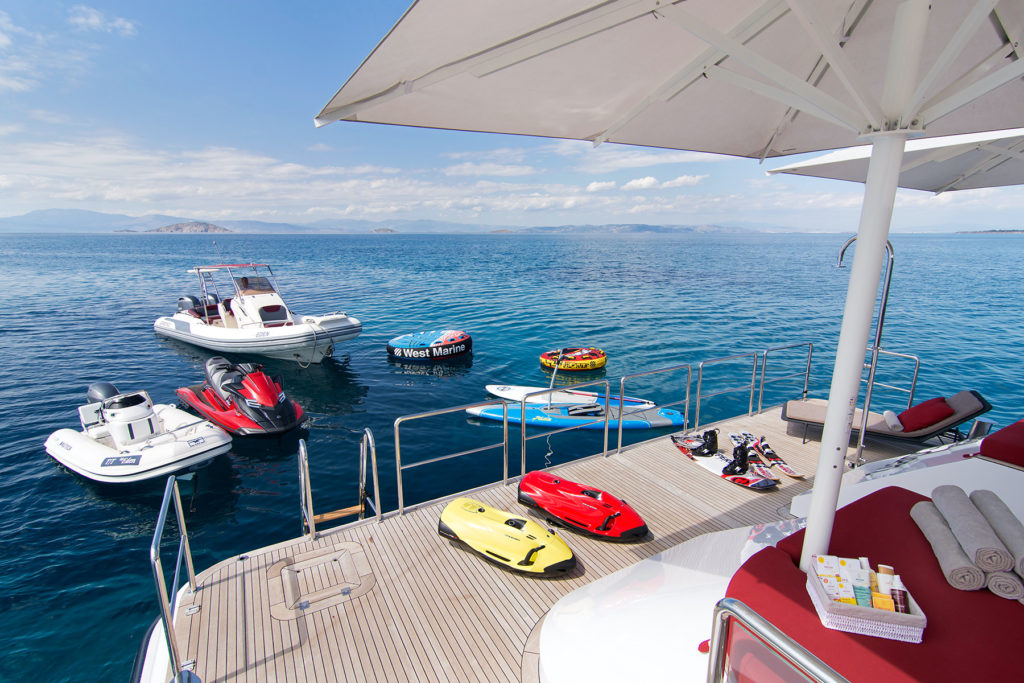 (PHOTO: Motor Yacht EDEN is chartering in Croatia this summer)
Across our specialist destinations, the Caribbean has a wider array of options with the longest kitesurfing seasons. Some of the most idyllic destinations to kickstart your kitesurfing include the Grenadines' Union Island, across the beautiful Bahamas, and Anegada – the northernmost of the British Virgin Islands. Meanwhile, turning our attention back over to the Mediterranean: yacht charters offer a huge advantage to keen kite surfers as it allows access to quieter spots that may only be accessible by yacht.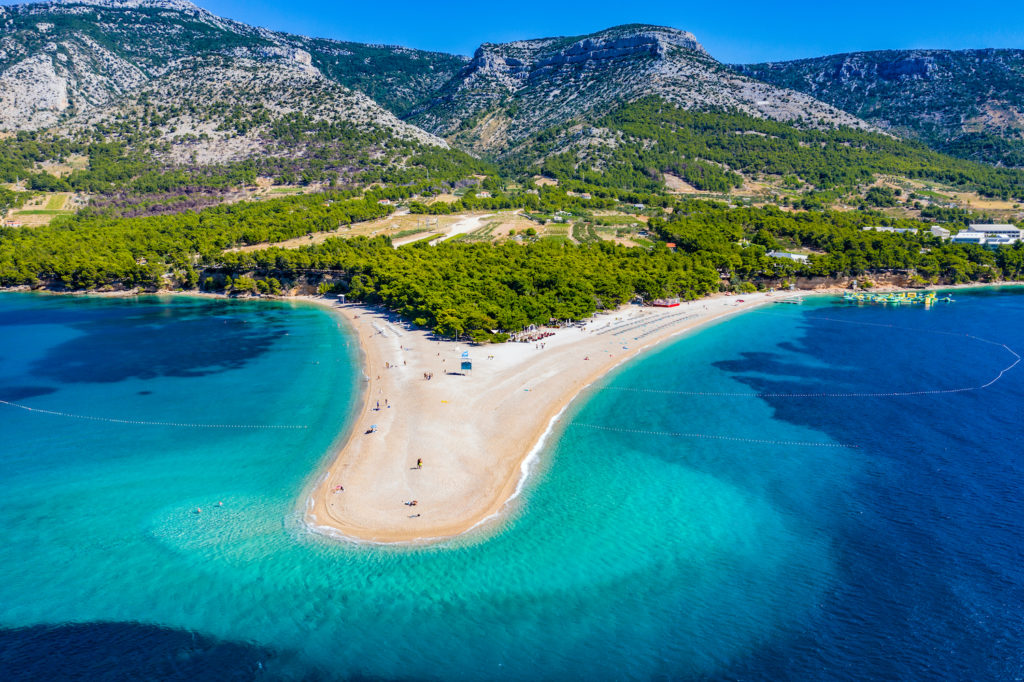 Aerial view of Zlatni Rat beach in Bol, island Brac, Croatia
Scattered across Europe and intertwined with serene beaches, warm water and a variety of rich, ancient cultures is Croatia's Brac island – considered one of the finest places for kitesurfing with strong winds throughout July and August. In Sardinia, is Porto Pollo in the north which sits on seven kilometres of sandy beach across two large bays, and most recently Poetto beach in Cagliari in the south with perfect conditions for many sports including kitesurfing, paired with a thriving nightlife. Meanwhile in Greece is Lefkada's Milos beach, along with Naxos and Paros in the Cyclades, Fethiye, Gokova and Karadere in Turkey, Sicily's Egadi islands as well as fantastic spots in Mallorca the largest of the Balearic Islands.