Introduction
Crewed yacht charters are a popular choice for a luxurious and stress-free vacation. We'll discuss what exactly a crewed boat rental is, its history and popularity.
What is a crewed yacht rental ?
It is essentially renting a fully equipped and staffed vessel for a vacation. It allows you to explore beautiful and exotic locations while enjoying the luxury of a private yacht. Staffed boat rentals are available in a variety of sizes, from small catamarans to superyachts.
Flexibility is one of the key advantages. Customising your itinerary according to your preferences is possible, allowing you to choose your destinations, activities, and preferred timings. Fulfill your dream of secluded coves, sunny beaches, and thrilling water sports!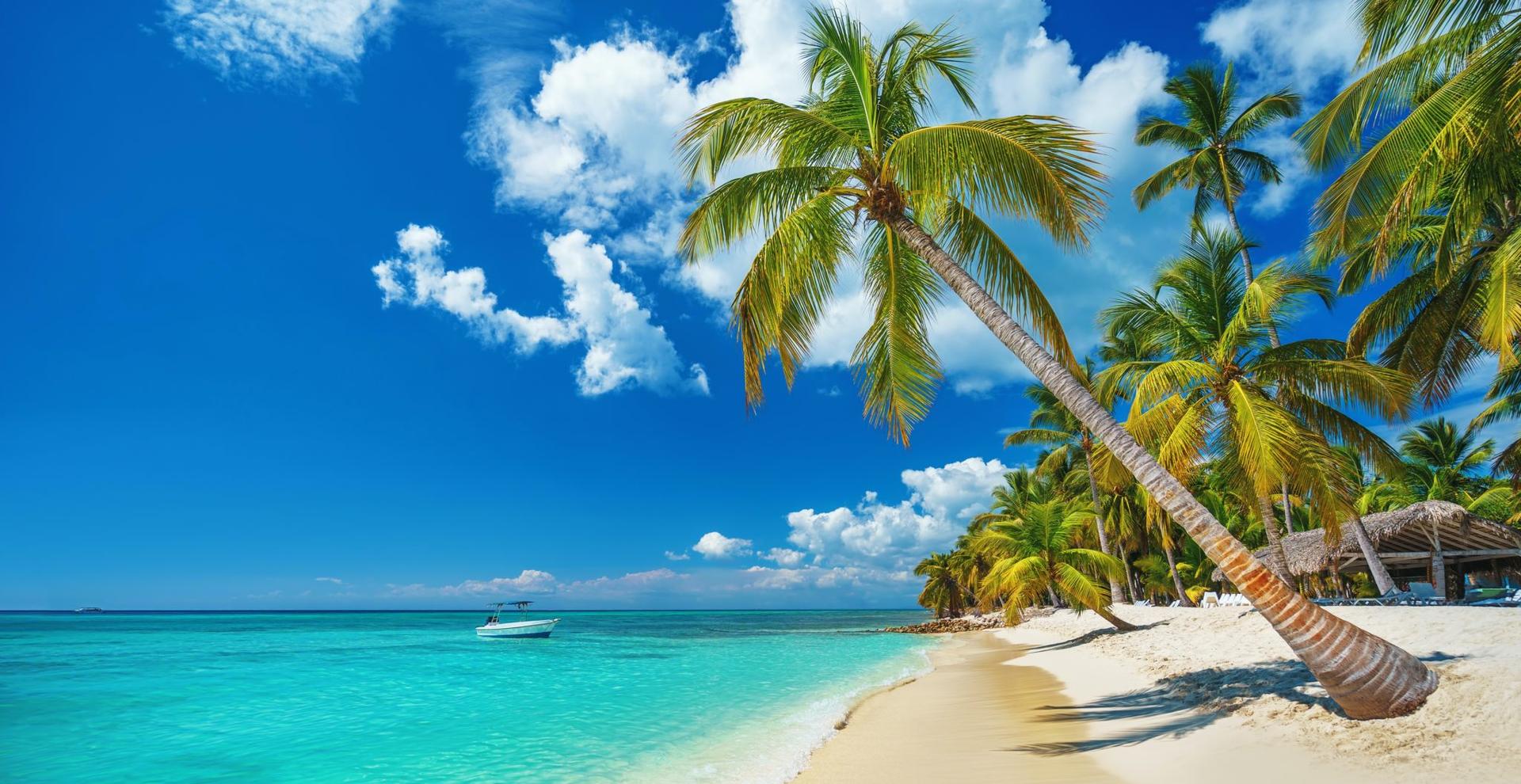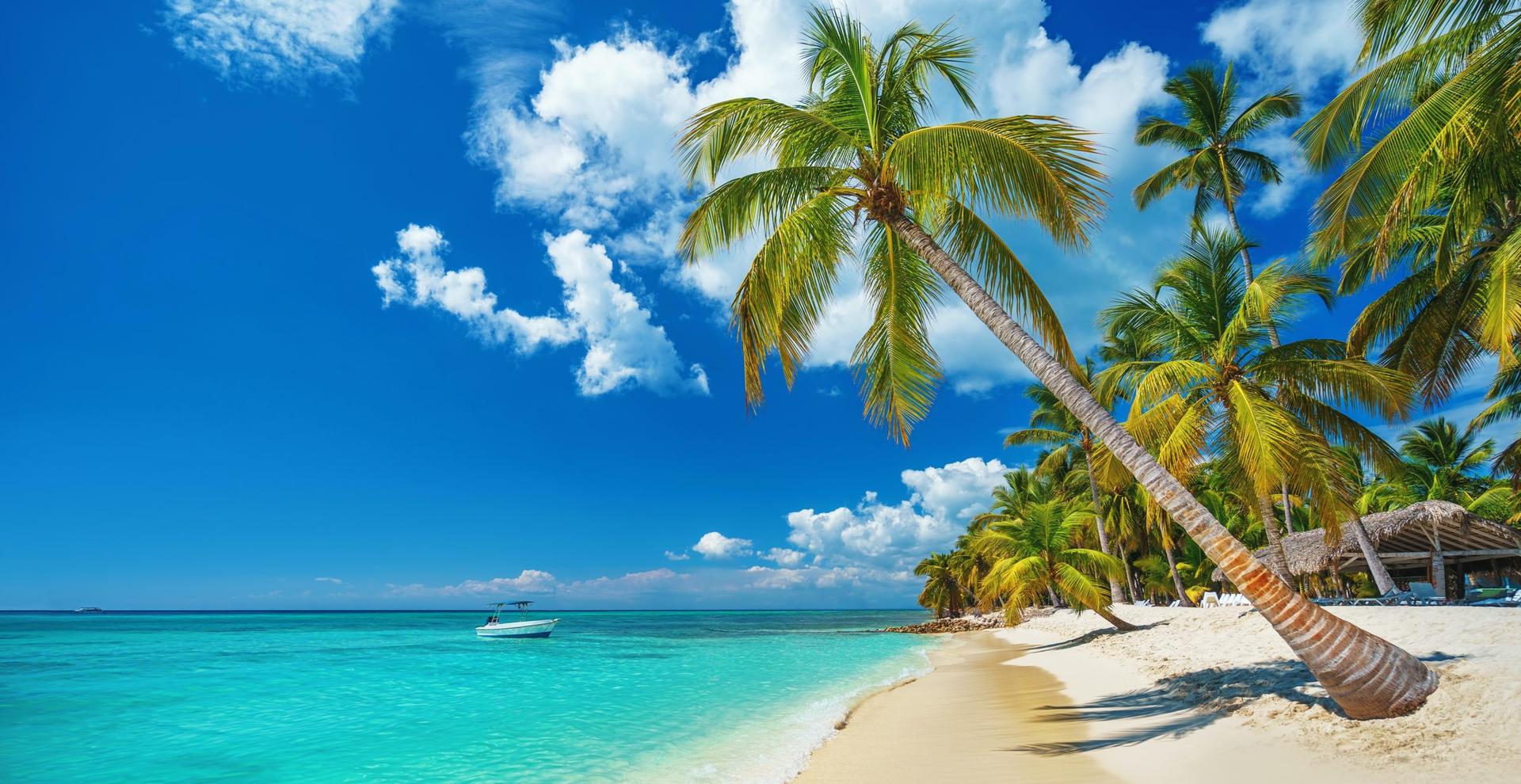 Fulfill your dream
Crewed Yacht Charters
Brief history of yacht charters and their popularity
This type of boat rentals first originated in the early 20th century when wealthy individuals started commissioning yachts for personal use. Over time, the industry evolved and began offering rental options for those who didn't want to purchase their own vessel.
Today, crewed charters have become a popular vacation option for people from all walks of life. They offer a unique and luxurious experience. Whether you're celebrating a special occasion or simply looking to escape the stresses of everyday life, a private charter can offer something for everyone.
Benefits
From convenience to luxury, safety, and customisation, a crewed yacht charter offers a unique way to explore the world's most beautiful destinations. Here are some of the top benefits:
Convenience
When you charter a yacht, you have the freedom to go wherever you want, whenever you want, without having to worry about transportation or accommodations. The crew takes care of everything, from navigating the boat to preparing meals, so you can sit back, relax, and enjoy your vacation.
Luxury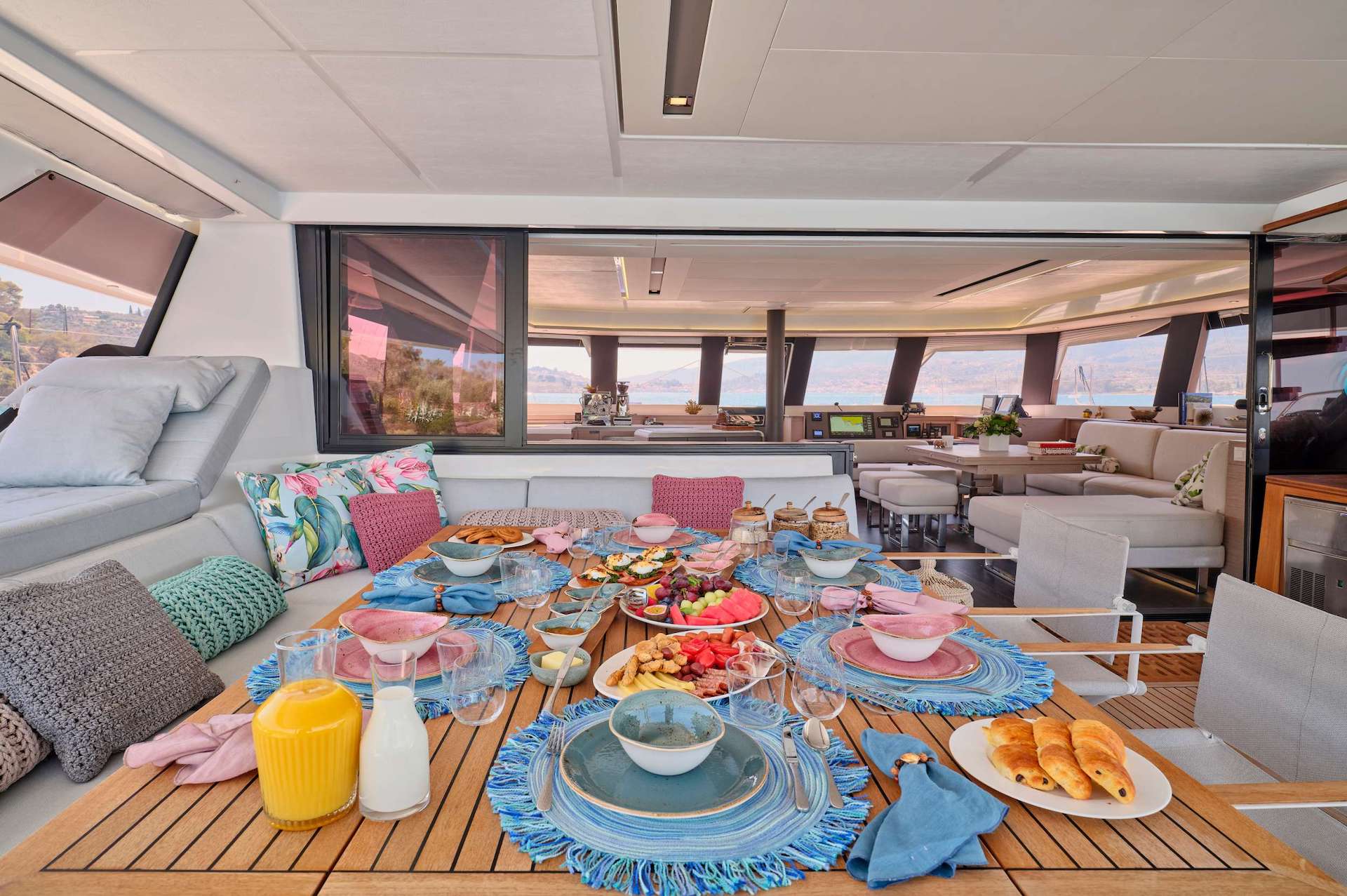 Crewed yacht rentals are known for their luxurious amenities and accommodations. You can expect top-of-the-line features such as spacious cabins, gourmet kitchens, and entertainment systems. Additionally, the crew is trained to provide exceptional service and cater to your every need, making your experience truly luxurious.
Customisation
Another benefit of a crewed boat charter is the ability to customise your itinerary to your preferences. Whether you want to explore secluded beaches, visit historic sites, or enjoy water sports, the crew will help you.
Safety
Your safety is a top priority. The crew is trained in safety procedures and protocols, and the vessel is equipped with the latest safety equipment. The crew has local knowledge and can navigate the waters safely, ensuring that you have a worry-free vacation.
Experienced Crew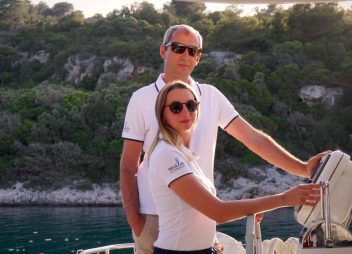 A crewed boat rental comes with a crew that is experienced and knowledgeable about the yacht and the destination. They are there to ensure that you have the best possible experience. The crew's expertise can also enhance your experience by providing insights and recommendations on the local culture and cuisine.
Hassle-free vacation
Finally, a luxury boat charter offers a hassle-free vacation experience. The crew takes care of everything, from cooking your meals to cleaning your cabin.
Differences between Crewed and Bareboat Yacht Charter
Boat rentals are an excellent way to explore the open waters in style and luxury. There are two main types available: crewed and bareboat.
What is a Bareboat Charter
A bareboat rental is a type of boat rental where you rent a boat without a crew or captain. You are responsible for navigation, operation and maintenance.
Comparison of Crewed and Bareboat Charter
Crew
One of the primary differences between crewed and bareboat rental is the crew. A crewed charter comes with a permanent professional crew, including a captain, chef, and other staff members. A bareboat charter requires you to operate the boat yourself, as long as you have the correct sailing licence and VHF Radio licence. If you do not hold these licences you can hire a crew (skipper and/or hostess) separately.
Convenience and Comfort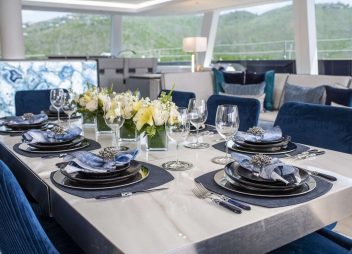 Crewed boat rental offers the ultimate convenience and comfort. The boats have professionally designed interiors and exteriors and highly trained crew members so that every small detail is considered to ensure that charter guests expectations are not only met, but exceeded. You can sit back and relax while the crew takes care of everything. This allows you to enjoy your vacation without any worries or responsibilities.
Bareboat charters are generally smaller and less luxurious. The finer details found on a crewed yacht will be missing on a bareboat. Guests are left to their own devices to sail the boat and prepare their own meals on board or organise meals on shore. Bareboat charters are ideal for guests, with a sailing licence, who wish to spend quality, private time with family and friends and have their own sailing adventure however, they will be solely responsible for every element of their charter. To some this is their own private paradise to others they would prefer to just focus on enjoying time away from home.
Customisation
Another difference between crewed and bare boat charters is customisation. With a staffed yacht, you can customise your itinerary, menu, and activities according to your preferences. The crew can help you plan your trip and recommend the best destinations, activities, and cuisines based on your interests. Bareboat charters offer the same flexibility as you would be deciding on your own route and itineraries however, the appeal of a crewed yacht charter is being able to make the most of the crew and their local expert knowledge. They will know about the more secluded, off-the-beaten-track anchorages and bays to explore.
Cost
Crewed charters are more expensive than bareboat charters. The cost includes the rental fee, crew salaries, fuel, food, and other expenses.
Safety
Crewed charters offer more safety. The crew is trained to handle emergencies and ensure the safety of passengers, the yacht, and the environment. They have the necessary knowledge to navigate in various weather and sea conditions.
Crewed and bareboat charters offer different experiences, advantages, and disadvantages. Choosing the right type of boat rent depends on your budget, experience, preferences, and goals. If you want a hassle-free and luxurious vacation, a crewed yacht charter is the right choice.
Types
Each yacht type has its own unique features and advantages, catering to different preferences and needs. Here are the most popular types of crewed charters:
Motor Yacht Charters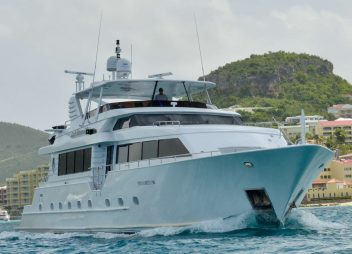 Motor yacht charters are ideal for those who prioritize speed and comfort. These boats are equipped with powerful engines, allowing them to travel longer distances in a shorter amount of time. They also come with modern amenities and luxurious interiors.
Sailing Yacht Charters
Sailing yacht charters are perfect for those who want to enjoy a more traditional sailing experience. They rely on the wind to propel them forward, providing a serene and peaceful experience. They are also more eco-friendly, as they do not completely rely on fuel-powered engines. Sailing charters are ideal for those who want to disconnect from the stress of the modern world.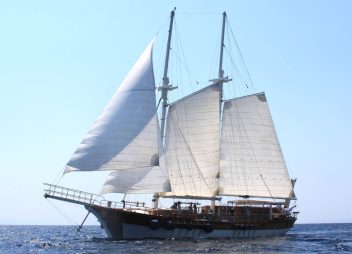 Catamaran Charters
Catamaran charters are a great choice for families or large groups of friends. These boats have two hulls instead of one, providing more space and stability on the water. They also come with a variety of amenities, including spacious cabins and large deck areas. Catamarans are perfect for those who want to enjoy a comfortable and relaxed sailing experience with friends and family.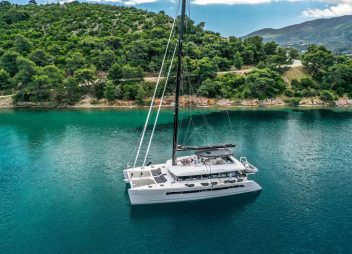 Superyacht Charters
The ultimate yachting luxury experience is offered by super yachts. These vessels are equipped with state-of-the-art technology, luxurious interiors, and top-of-the-line amenities. They are perfect for those who want to indulge in a lavish and opulent experience.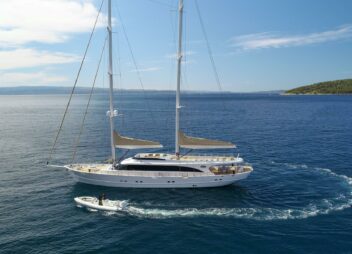 No matter what type of crewed charter you choose, you can expect a truly memorable and luxurious yachting experience.
How to Choose the Right Crewed Yacht
It is a luxurious and personalized way to explore the world's most beautiful destinations. With so many options available, it can be overwhelming to choose the right one for your needs.
Destination
The first factor to consider when choosing a crewed rental is the destination. Charters are available in some of the world's most beautiful and exotic locations, from the Caribbean to the West Mediterranean or East Mediterranean the South Pacific. Consider what kind of experience you're looking for – are you interested in exploring ancient ruins and quaint villages, or would you rather spend your days lounging on white sand beaches and swimming in crystal-clear waters? Once you have a destination in mind, you can start looking for crewed charter that offer itineraries in that area.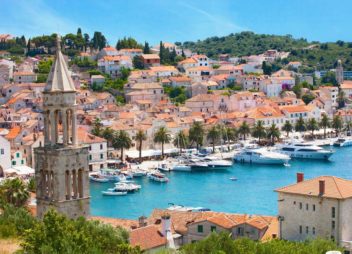 Budget
Another important factor to consider is your budget. Crewed yacht charters can range from a few thousand dollars to hundreds of thousands of dollars, depending on the size of the yacht, the length of the charter, and the destination. Be realistic about what you can afford, and don't forget to factor in additional costs like food, drinks, and gratuities. Many charters offer all-inclusive packages that can make budgeting easier.
Group Size
The size of your group will also play a role in choosing the right crewed charter. Yachts come in a range of sizes, from intimate two-person vessels to large superyachts that can accommodate dozens of guests. Think about who will be joining you on the charter – is it a romantic getaway for two, a family vacation, or a group of friends? Consider how much space you'll need, and what kind of activities and amenities are important to everyone in the group.
Crew Experience
We look for a crew that has experience sailing in the destination you've chosen, and that has the skills and certifications necessary to keep you safe. They will help you plan your itinerary, suggest activities and excursions, and provide exceptional service throughout your charter.
What to Expect ?
A private yacht charter with crew is a luxurious and unforgettable vacation experience, with everything you need for an enjoyable and relaxing time at sea. From beautiful scenery to exciting activities, there is no shortage of things to do on board a crewed yacht. So what can you expect?
Itinerary Planning
One of the key benefits of a crewed charter is the ability to customise your itinerary based on your interests and preferences. Your charter broker will work with you to create an itinerary that suits your needs, taking into account factors such as the length of your charter, your desired activities, and the destinations you want to visit. Ultimately, the weather and the sea conditions will decide the exact route and itinerary. If the weather suddenly changes your route may also have tochange entirely. Your Captain will, however, discuss any planned changes and provide alternative options. You may even end up preferring your new route to the one planned. Being flexible is the most important part of chartering.
Onboard Amenities
Crewed yachts are equipped with a range of amenities designed to make your stay as comfortable and enjoyable as possible. Some of the amenities you can expect to find on board include:
Comfortable cabins with en-suite bathrooms
Spacious living areas, including lounges and dining rooms
Fully equipped kitchens and bars
Outdoor spaces, such as decks and sunbathing areas
Entertainment systems, including TVs, music players, and Wi-Fi
Your crew will be responsible for ensuring that these amenities are kept clean and well-maintained throughout your stay.
Food and Beverage Service
One of the highlights of a crewed charter is the excellent food and beverage service you can expect to receive on board. Your crew will prepare delicious meals tailored to your preferences, using fresh, local ingredients wherever possible. Whether you prefer gourmet cuisine or simple, hearty fare, your crew will work with you to create a menu that satisfies your taste buds.
Beverages are also an important part of the crewed yacht charter experience. Your crew will stock the yacht with a selection of drinks, including beer, wine, and spirits, and will be on hand to mix cocktails or pour drinks throughout your stay.
Water Activities and Toys
One of the best things about a crewed charter is the opportunity to enjoy a range of exciting water activities and toys. Whether you're an experienced scuba diver or a novice kayaker, there is something for everyone.
Some of the most popular water activities and toys include:
Snorkeling and scuba diving
Kayaking and paddleboarding
Water skiing and wakeboarding
Fishing
Jet skis and other motorized toys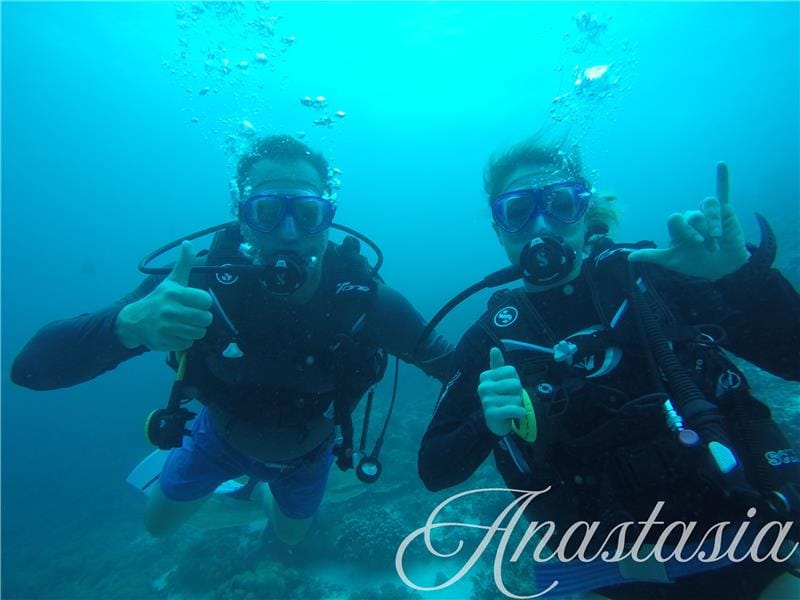 Onshore Excursions
While the yacht itself is a highlight of the crewed yacht charter experience, there are also plenty of opportunities for onshore excursions. Whether you want to explore historic sites, sample local cuisine, or simply relax on a secluded beach, your crew and yacht broker can help you plan and execute these activities.
Your crew will be able to recommend the best places to visit and things to do in each destination.
Conclusion
A crewed yacht charter is an exceptional experience that offers luxury, convenience, and flexibility. You can choose the type of the vessel, the itinerary, and the activities that suit your preferences and interests, and let the experienced crew take care of everything else.
Recap
Throughout this guide, we have discussed the benefits of crewed yacht charters, the differences between crewed and bareboat charters, the types available, and how to choose the right one for your needs. We have also looked at what to expect from itinerary planning to onboard amenities, food and beverage service, water activities and toys, and onshore excursions.
Final Recommendations and Tips
If you are considering a crewed yacht charter, we will give you few final recommendations and tips to keep in mind:
Plan ahead: Make sure to book your charter well in advance, especially if you are planning to travel during peak season. This will give you more options and ensure that you get the yacht and crew that you want.
Consider your budget: Luxury crewed yacht charters can be expensive, so make sure to discuss your budget as early on in the process. Keep in mind that there may be additional costs for things like fuel, dockage fees, and gratuities.
Communicate with the crew: Let the crew know your preferences and interests, as they can help you plan the itinerary and activities that best suit you.
Be flexible: While crewed charters offer a lot of flexibility, there may be unforeseen circumstances that require changes to your itinerary. Be open to these changes and enjoy the journey.
Relax and enjoy: A private luxury yacht charter is all about relaxation and enjoyment. Let the crew take care of everything, and take the time to unwind and enjoy the beautiful surroundings.
With these tips in mind, you are sure to have an unforgettable experience.
Check our selection of finest crewed yacht charter.
Crewed charter Q and A
What is a crewed charter?
It is a vacation experience where you rent a yacht with a professional crew to sail you to different destinations.
How many people can a crewed boat accommodate?
The number of people a crewed boat can accommodate varies depending on the size. It can range from 2 to 20 passengers, usually no more than 12.
What type of crew is included in a crewed yacht charter?
A typical crew includes a captain, a chef, and a steward/stewardess. Larger vessels may also have additional crew members like engineers and deckhands.
What amenities are included in a crewed boat charter?
Amenities can vary depending on the boat size and type. However, most yachts come with air-conditioned cabins, en suite bathrooms, water sports equipment, and entertainment systems.
Can I customise the itinerary of my private boat charter?
Yes, you can customise the itinerary with the help of the captain.
Are meals included in a crewed charter?
Yes, meals are typically and the chef can prepare meals according to your dietary preferences.
Can I bring my own food and beverages?
Yes, you can bring your own food and beverages and this is how bareboat charters are organised. On a crewed charter, everything is supplied for you and according to a preference sheet that you will complete before the charter. Some guests always like bringing their own special drink on board and that absolutely fine. There are specific charters, mostly in Croatia and on gulets, that are organised with a half-board arrangement and on-board bar. With those charters, guests will have an option to purchase drinks at the bar or to supply their own drinks and pay a corkage fee
What is the duration of a typical crewed yacht charter?
The duration can vary depending on the individual's preferences and needs. Generally, yacht charters can be as short as a few days or as long as several weeks. The duration of the charter is usually discussed and agreed upon during the booking process, and the itinerary can be tailored to fit the client's desired length of stay.
Do I need sailing experience to book a crewed boat rental?
No, sailing experience is not required.
Can I bring my pets on a crewed yacht charter?
Whether you can bring your pets depends on the individual yacht's pet policy.
What is the cancellation policy for a crewed charter?
The cancellation policy varies depending on the yacht operator and the terms of the charter agreement.
Are there any age restrictions for passengers on a crewed yacht rentals?
There are no age restrictions for passengers.
What should I pack?
You should pack comfortable clothing, swimwear, sunscreen, a hat, sunglasses, and any personal items you may need during your trip.
What is yacht charter APA?
APA stands for Advance Provisioning Allowance, which is an additional fee charged on top of the base charter rate for crewed yacht charters. The APA is typically calculated as a percentage of the base charter rate, usually around 20-30%. The purpose of the APA is to cover additional expenses incurred during the charter, such as fuel, food, beverages, dockage, and other miscellaneous expenses. The captain of the boat manages the APA funds and uses them to purchase provisions and pay for expenses during the charter. At the end of the charter, the captain provides a detailed accounting of the APA expenditures, and any remaining funds are returned to the charterer. It's important to note that the APA is not a tip for the crew, and a separate gratuity is typically given at the end of the charter if the guests are satisfied with the service.