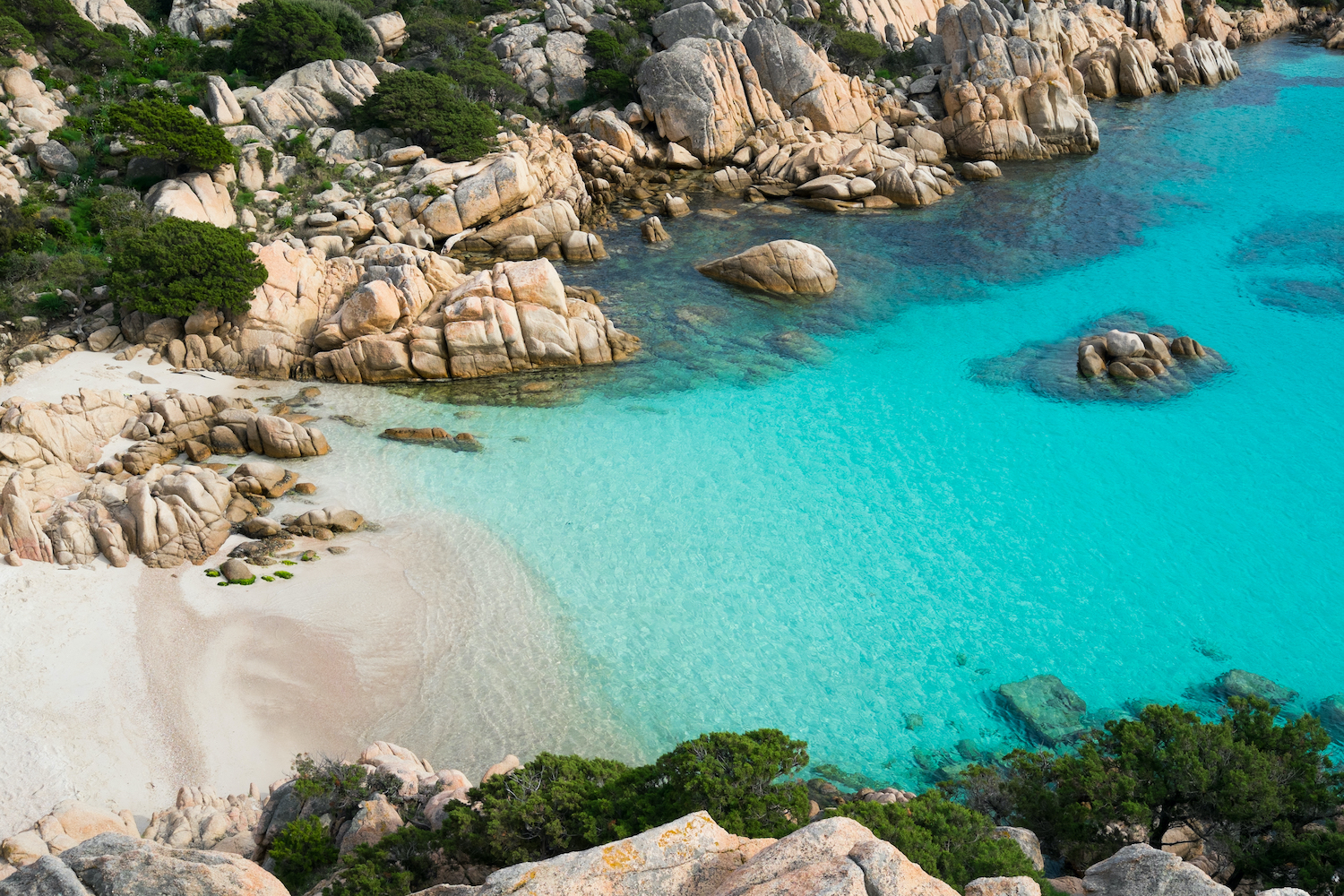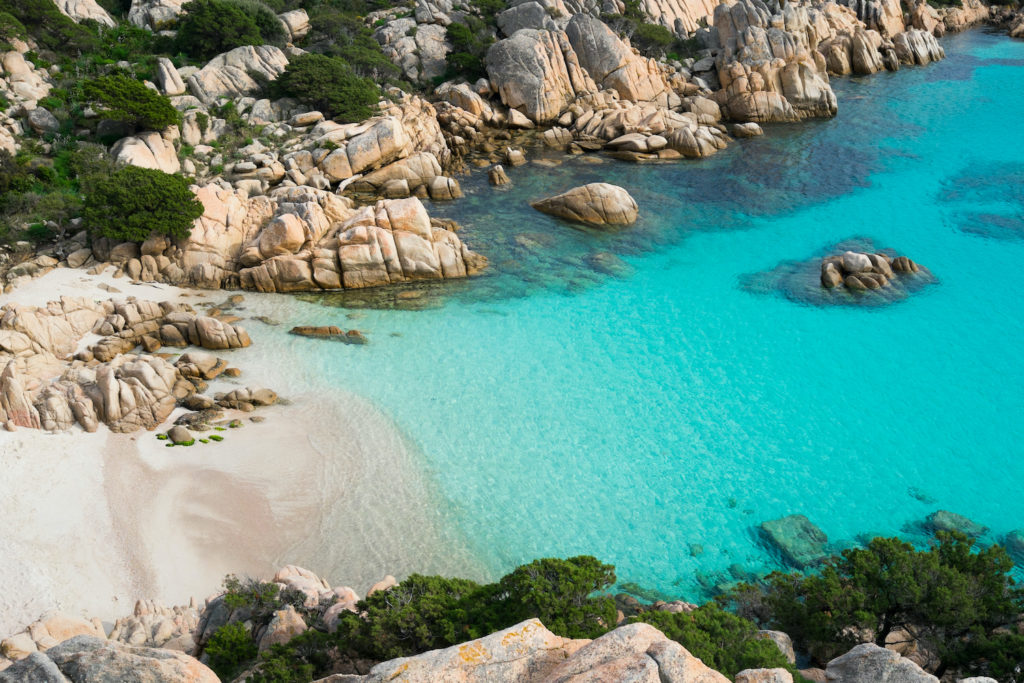 Post pandemic travellers will want to reconnect with their destination in an entirely new manner. A bond that is deeper, more purposeful and consciously led, modern travellers will unpack what they have learnt from lockdown on 'new normal' travel itineraries – abundant in authenticity, inspiring moments and transformative experiences onboard our mediterranean yacht charter.
On our UK doorstep, the Mediterranean is an abundant melting pot of cultures, landscapes and coastlines. Whether it's a Mediterranean Yacht Charter cruising the cerulean shores of Croatia, idyllic landscapes of Italy or setting sail along the Aegean Sea of Turkey and Greece; here is the High Point Yachting Mediterranean Yacht Charter Guide.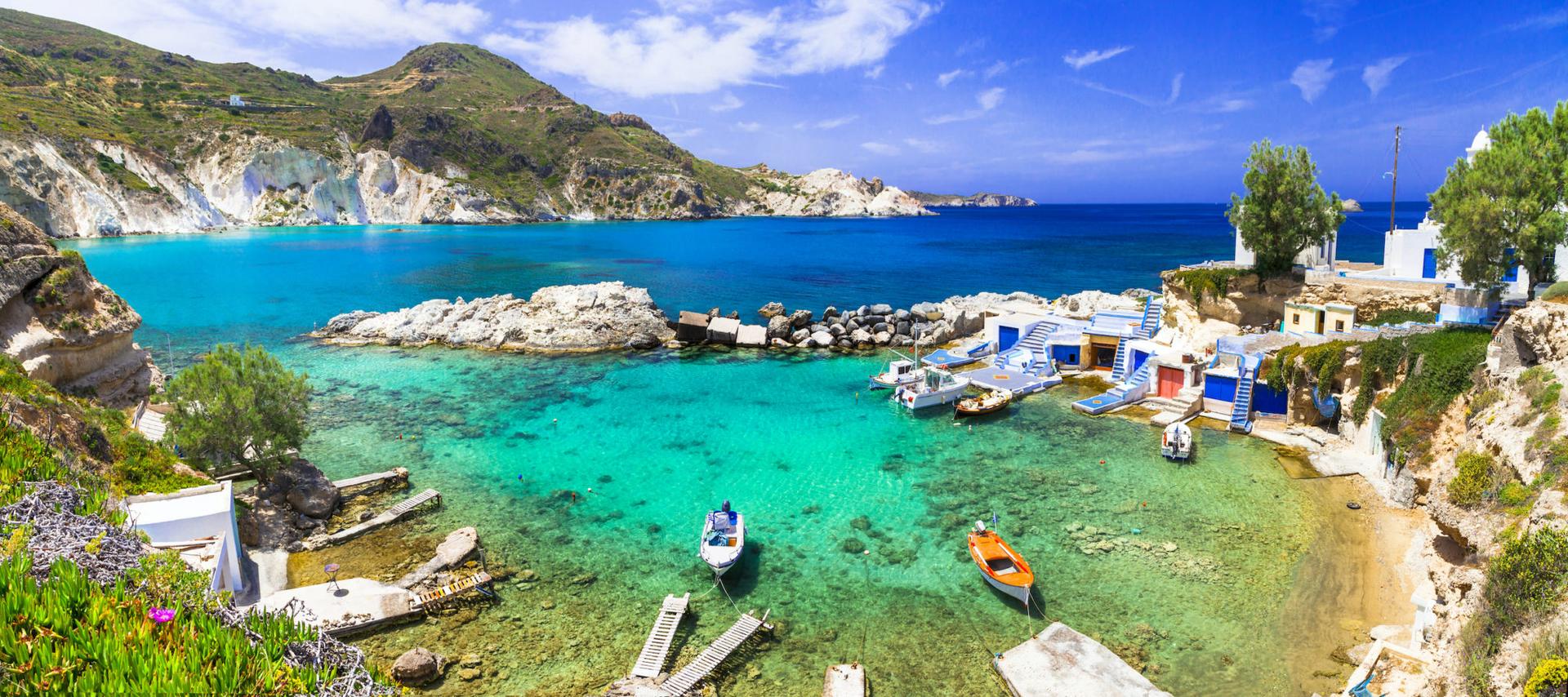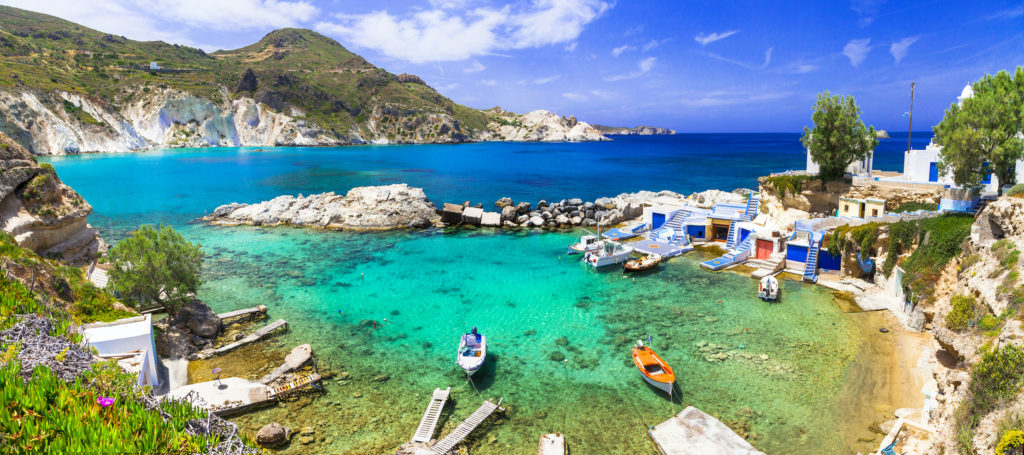 Dappled with 39 perfectly formed islands is the Cyclades, an island-hopping haven. Each with its very own unique character, discover the magic of Mykonos through to the rustic and classically Greek Santorini: iconic across the globe for its blue and white façades and jaw-dropping sunsets. If you're looking to step foot on an island that others may not have, however, we'd recommend navigating your way down to the southernmost part of the Cyclades islands and set sail to Milos, Antimilos, Kimolos, Poliegos and Sifnos.
Milos is truly magnificent. A volcanic island with a vibrant landscape sets the scene for over 40 beaches, complete with beautiful bays filled with transparent waters to anchor in there are also picturesque villages dotted with local tavernas and bars, and an archaeological site showcasing treasures of the island's ancient past.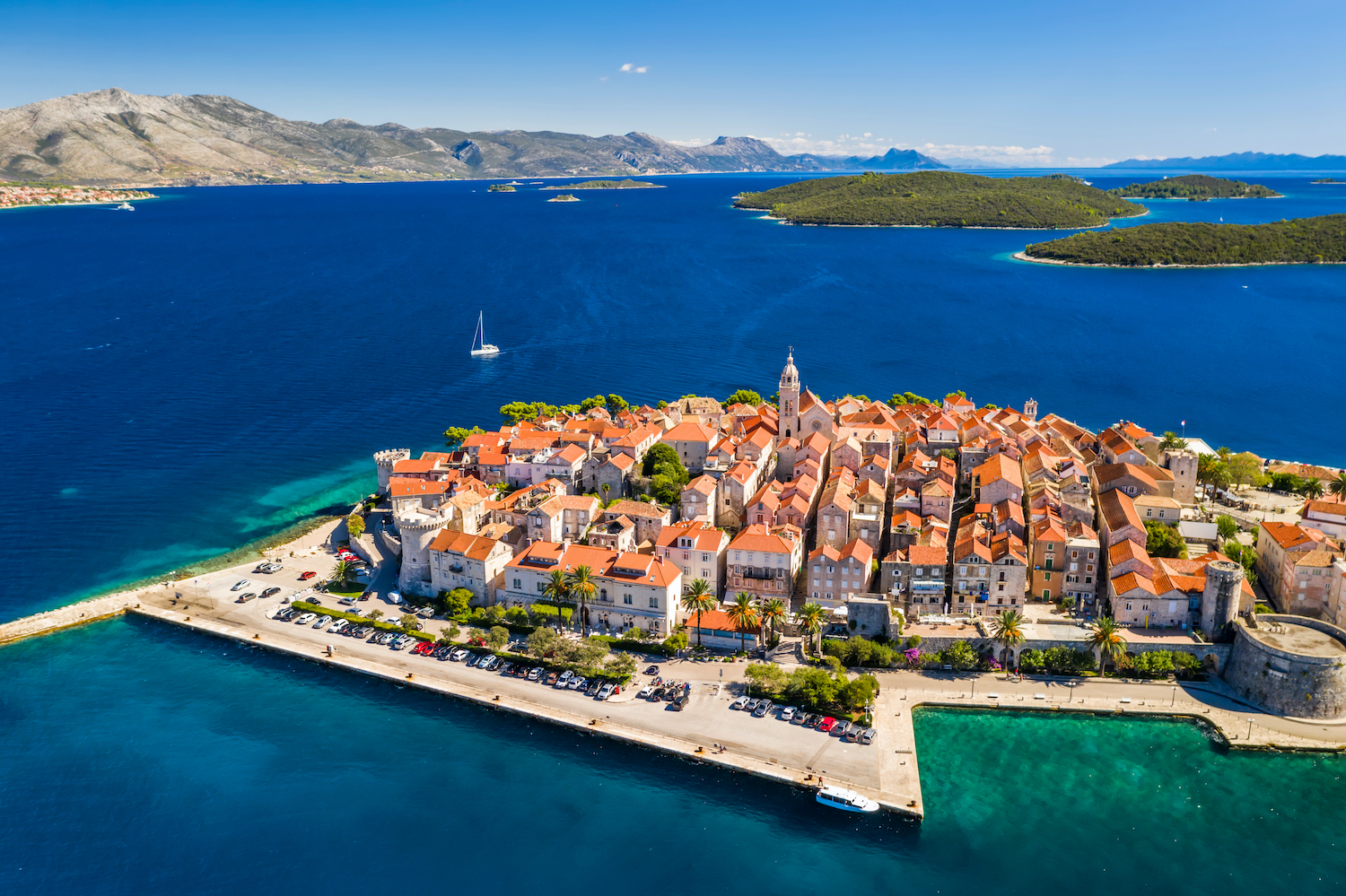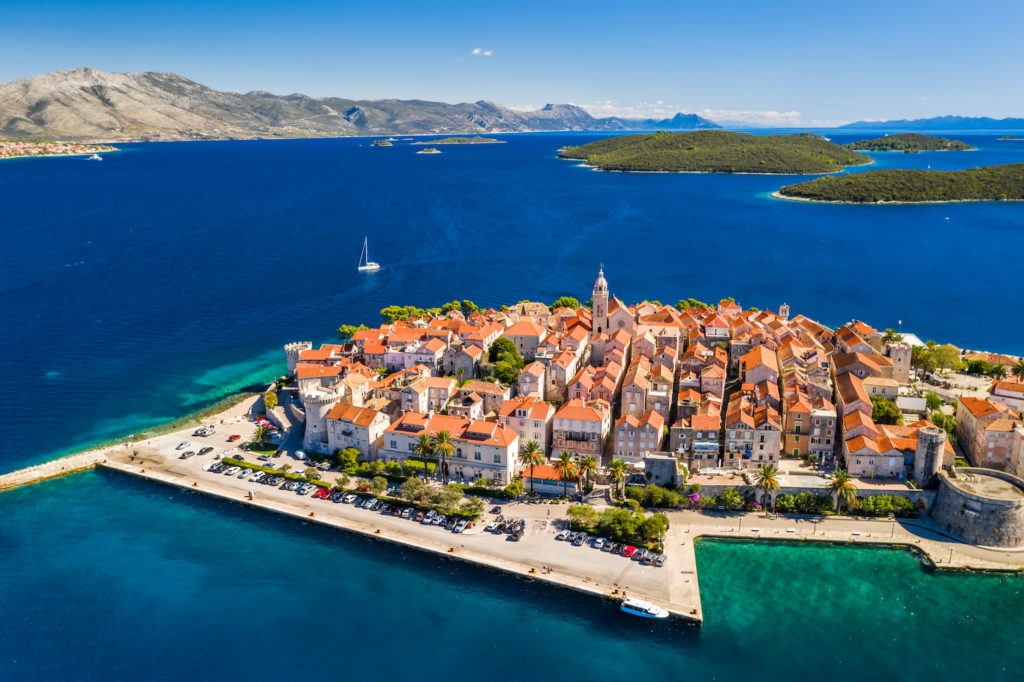 With one of the longest coastlines in Europe, we often say that Croatia is one of the finest mediterranean yacht charter destinations. Rich in history, awe-inspiring architecture, charming old towns and bountiful with bays. With 718 islands, 389 islets and 78 reefs, Croatia's archipelago is the largest in the Adriatic Sea and the second largest in the Mediterranean. One of the leading trading routes between Venice and the far east has resulted in some of the most sublime coastal towns, including Korcula, Hvar, Starigrad and Vis.
The perfect destination for sailing for every type of traveller, from exploring Croatia's award-winning wineries and thriving art scenes, it is also a gourmet playground. Sample Croatia's striking black risotto made with olive oil, garlic, red wine and squid ink, world-class truffles often found in the Istrian region, and the liquid gold olive oil. With most yacht charters taking place in Dalmatia, we'd recommend setting sail from Split or Dubrovnik on a circular or one-way itinerary that offers an impeccable combination of peaceful bays and quaint towns.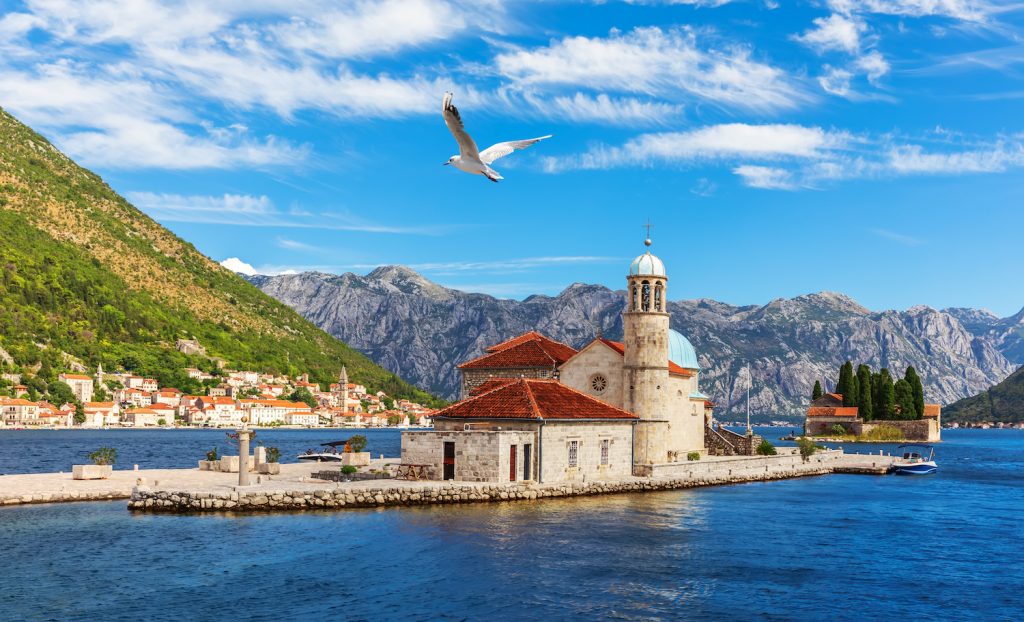 MONTENEGRO: Magical and Mountainous
Montenegro is a fascinating destination, amidst incredible cruising grounds. With a rich culture and historical legacy, this small, mountainous country entices many as a place to start or choose to end their charter adventure. One of the most interesting itineraries of the Mediterranean, we recommend a couple of days in Montenegro (starting in the Bay of Kotor) before crossing over to Croatia for a week of sailing, disembarking in Split.
Along a winding bay in the Adriatic Sea towards the southwestern side of Montenegro is the Bay of Kotor, also known as the Boka. A UNESCO heritage site, thanks to Kotor Old Town, this sunken canyon is home to some well-preserved medieval towns including Kotor, Perast, Risanj, Prcanj, Tivat and Herceg Novi that will transport you back in time. Meanwhile, mooring some of the world's largest superyachts with a modern marina and five-star elegance is Porto Montenegro, a place brimming with excitement from sunrise yoga each morning through to sunset cocktails each night among a medley of high-end restaurants and bars.
One of the most charming places we'd recommend in Montenegro is the small maritime town of Perast. With a population of just 350 people who have on their doorstep 18 churches and 19 palaces alongside the Perast City Museum. Perast is known as the 'town of captains' and is a romantic haven, lined with fantastic baroque architecture.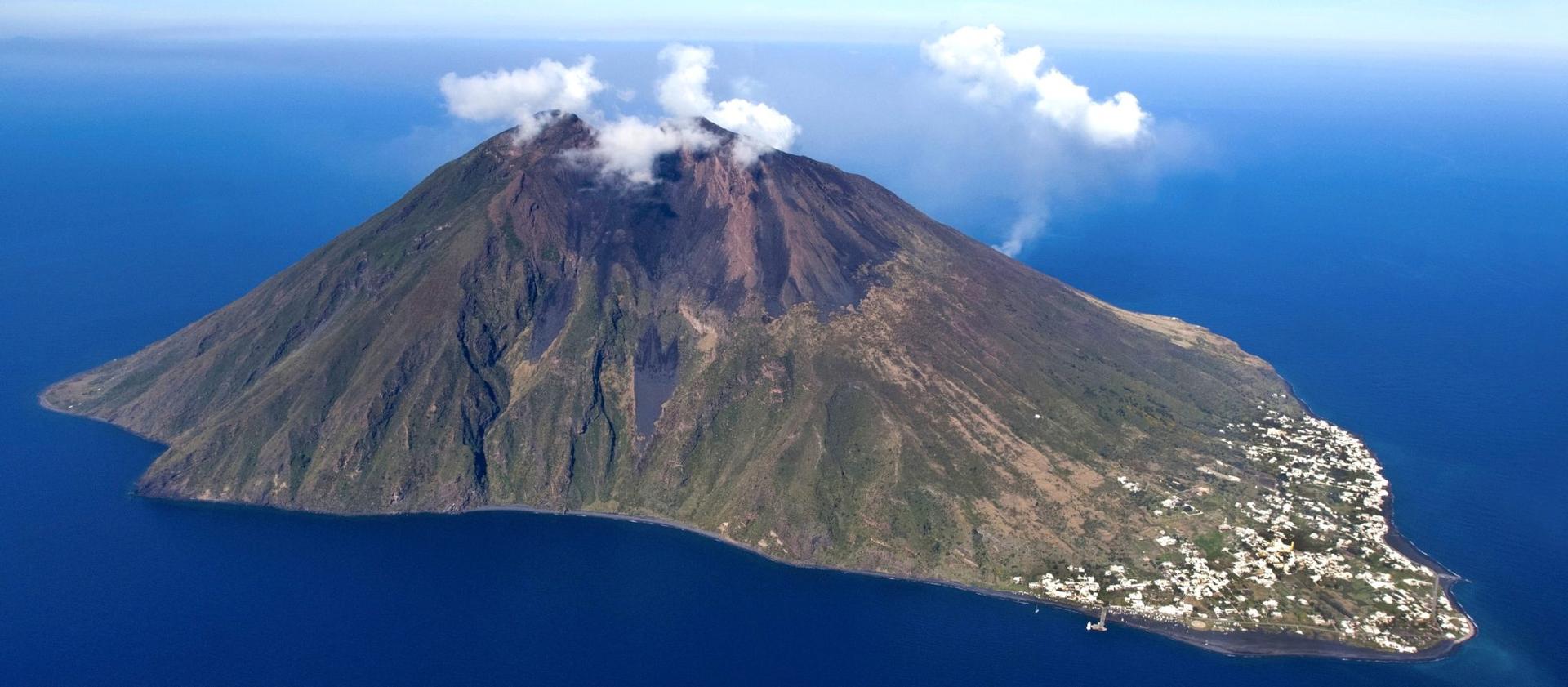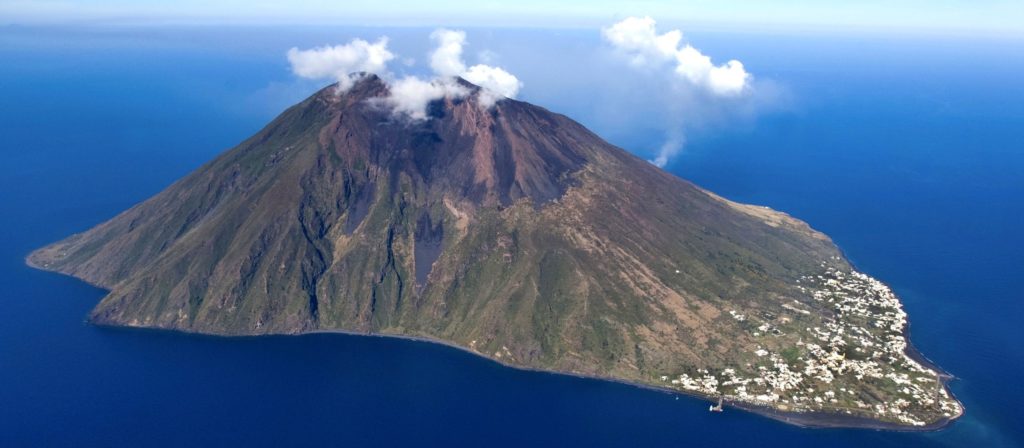 The island of Sicily is overflowing with history and incredible architecture. One of the most fascinating cities in the world is the Italian island's capital city of Palermo and a great mediterranean yacht charter destination. Abundant with beautiful churches and dilapidated palazzos that span from the ancient and enchanting old city to the elegant and luxurious shopping quarters, Palermo also features Arab-Norman churches and buildings. These are totally unique to Europe and are interlaced with trattorias and restaurants championing sensational Sicilian dishes. 
From the ancient Roman city of Milazzo, you can visit the magical and remote Aeolian Islands. A volcanic archipelago, each of these seven exquisite islands include – Lipari, Panarea, Vulcano, Stromboli, Salina, Alicudi and Filicudi and feature jagged cliff edges, gorgeous beaches and rich forests. A visit here will allow you to follow in the footsteps of the Carthaginians, Greek pirates, Byzantines, Normans, and many more who would have once revelled in the islands' unspoilt scenery, volcanic activity, and traces of earlier civilizations. These welcoming islands open themselves up for diving among sunken pirate shipwrecks, afternoons cycling through charming fishing villages to reclining in geothermal springs after a day exploring local art galleries. Meanwhile further south with its crescent-shaped coastline of Trapani and the Egadi islands – a group of five small mountainous islands with extraordinary history and nature.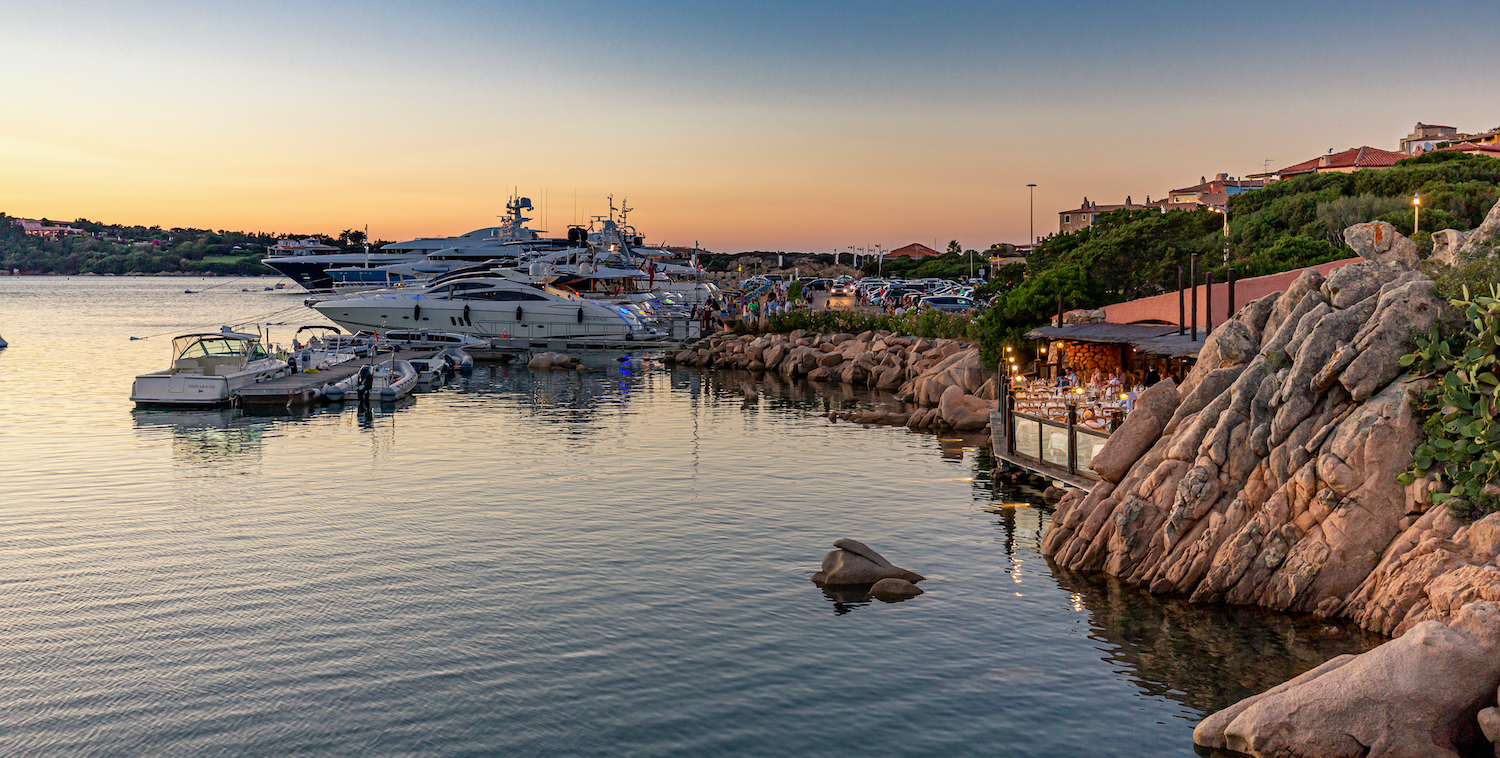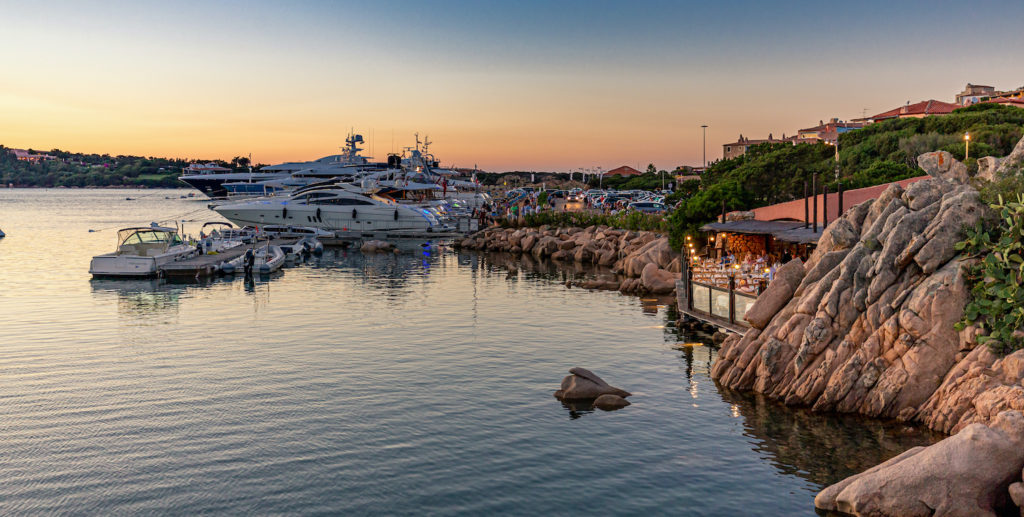 SARDINIA: Sample this Idyllic Italian destination
Be prepared to fall in love with this small, yet perfectly formed destination. A gourmet paradise where the wines perfectly complement the fresh, regional produce – a visit to Sardinia will leave you in awe of its local delicacies. A feast for both the eyes and stomach, with a prominent profile internationally, is the yacht oasis of Porto Cervo which is the epitome of luxury and sophistication. Home of some of the most iconic superyacht regattas, and just moments from a myriad of delightful coves and bays; here is a playground for the rich and famous.
An archipelago just north of the mainland Sardinia is La Maddalena which is made of seven islands along with dozens of islets. With a landscape that is admired worldwide, here is a place you may mistake for the Caribbean with its blue seas and white sands alongside striking rock formations that resemble extraordinary sculptures created by mother nature herself. A hushed archipelago mainly ruled by nature and the surrounding seas, La Maddalena island (also known as Isola Maddalena) also holds significant historical interest with a town that includes several great taverns worth swinging by.
The small island of Caprera is a highlight. Accessed via a bridge from La Maddalena, this island is home to a vast 34km coastline alongside an unspoiled nature reserve, where building is forbidden. With nature thriving, pay a visit to Due Mari which is considered one of the most beautiful beaches, while standing high over the island is Monte Teialone which offers a superb panorama of the whole island for you to soak up.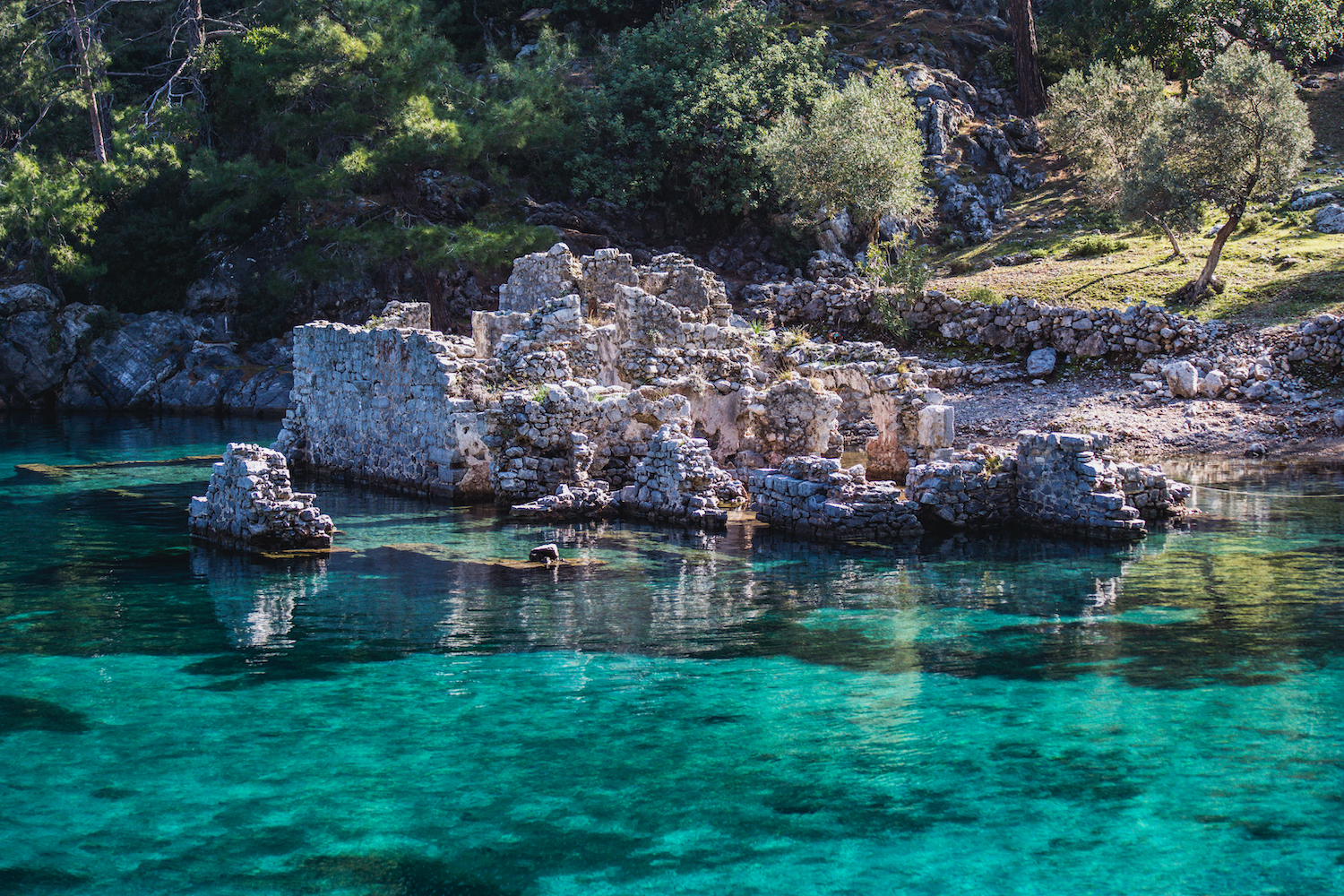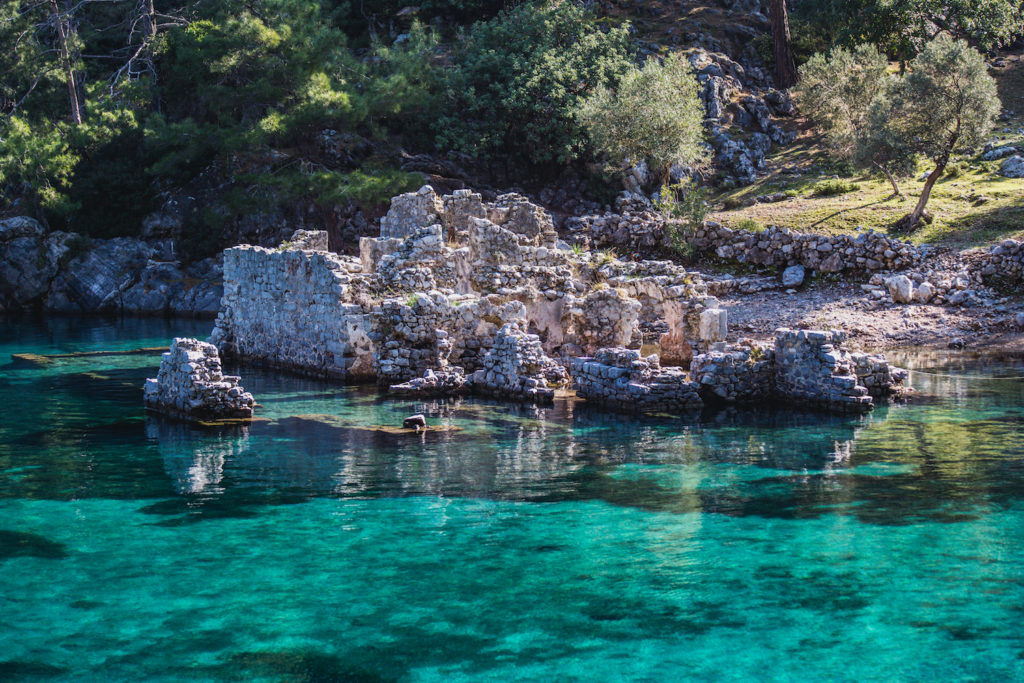 On the eastern side of the Mediterranean is Turkey: an extraordinary part of the world, well worth exploring via mediterranean yacht charter. Woven with Greek, Roman and Lycean ruins that are set to the scene of turquoise waters, Turkey enjoys the longest charter season in this part of the Mediterranean, making it perfect for early or late season sailing. 
Stumble upon a rich heritage of Turkish times gone by. One of the finest routes that uncover the best combination of contrasting areas is Bodrum, to Symi and Göcek. With mirror still waters that offer the perfect conditions for water skiing, swimming and snorkelling is Göcek and the nearby bay of Fethiye. Filled with deep blues and rich greens, the natural colour palette here is incredible. Both on land and hidden under the sea, there are ancient ruins to be found around each corner. One example of this is Gemiler Island where sailors are invited to dive in and snorkel around the old remains of the settlements from the 4th – 6th centuries.
The fishing village and marina of Göcek have evolved into a bustling little port with many traditional little cafes, restaurants and Turkish baths that offer an insight into everyday life. Whether it's a simple but delicious kebab at the eye-catching 'Kebab Hospital' or a glamorous sushi dinner at the Q Lounge, Göcek offers a stunning slice of Turkey for everyone.