We have travelled extensively around the Mediterranean, which gives us intimate knowledge and access to local yacht charter companies and boats. Our combined knowledge, precision and enthusiasm ensure that we have all the necessary credentials to create bespoke and original experiences for clients chartering around the Mediterranean. We know our partners and the boats we offer and the maintenance of these boats together with the service our partners offer is our highest priority. Our concierge-style approach to yacht charter means that we offer truly personalised service to suit each client's exact requirements.
We are here to help you make the best choice!
Here are the steps to chartering your yacht:
Give some thought as to when and where you would like to travel and how many people you plan to have in your party. Then, browse through our charter collection to get an overview of our yachts' accommodations, facilities, and cruising areas. Please bear in mind that most yachts are only available for charter in specific areas.
Decide on what type of yacht you wish to charter. Is it a motor yacht, sailing yacht, catamaran or a gulet? If you are not sure, please talk to us.
What are the dates and duration of your yacht charter?
Most of the private charters are organized Saturday – Saturday, but this mainly applies to the Mediterranean.
What type of charter are you looking for?
Leisure, family, corporate event, special occasion, adventure, cultural, yachting event or regatta.
Are you hoping to go for a bareboat charter?
If so, you will need to have an internationally recognised sailing certificate and a VHF radio certificate. The rules might vary between the destinations, but we can help with this information.
Would you like a skipper (and a hostess too?)?
We can provide one or more crew members for you in any of the listed destinations.
Where would you like to go? Do you need advice or an itinerary suggestion?
Visit our destination page for some inspiration.
Contact us at sales@highpointyachting.com to make your inquiry. Tailoring our recommendations to your interests and preferences, we will enthusiastically guide you through the process of choosing just the right yacht and destination for you.
Once you have decided on a yacht and we have confirmed its availability, we will send you paperwork to confirm the arrangements.
We will work with you (if you have chosen a bareboat option) or the captain of your chosen yacht to prepare your charter and ensure that everything is perfectly arranged for your holiday of a lifetime.
Booking Your Charter
Once an ideal yacht has been selected for your charter and you are ready to reserve it, there are a few easy steps that will follow:
Confirmation papers will be issued. 50% of the charter fee is to be paid within a week of confirming the boat. Balance of 50% is due five weeks before departure.
Charter Agreement needs to be signed and sent to us as soon as the boat has been confirmed.
Crew List needs to be completed and emailed back to us four weeks prior to departure, at the latest.
Each charter company has its own approach to the extra costs such as: outboard engine, transit log, end cleaning, towels, sheets etc. We will advise, when sending an offer, how these work for a particular base and at which point would these costs have to be paid.
Safety Deposit is expected to be paid for all the yachts we offer apart from the gulets or fully crewed yachts. The amount varies between the destinations and it depends on the insurance agreement the charter companies have in place.
Insurance
All the charter boats have to be insured in order to be able to charter. However, we highly recommend obtaining your private insurance for any cancellations, losses, travel arrangements.
Crew Gratuities
Gratuities are left to your discretion but are customary. Gratuities typically range:
Mediterranean: 10%-15% of the charter fee based on the quality of service
Caribbean: 15%-20% of the charter fee based on the quality of service
Read more about Crewed yacht charter.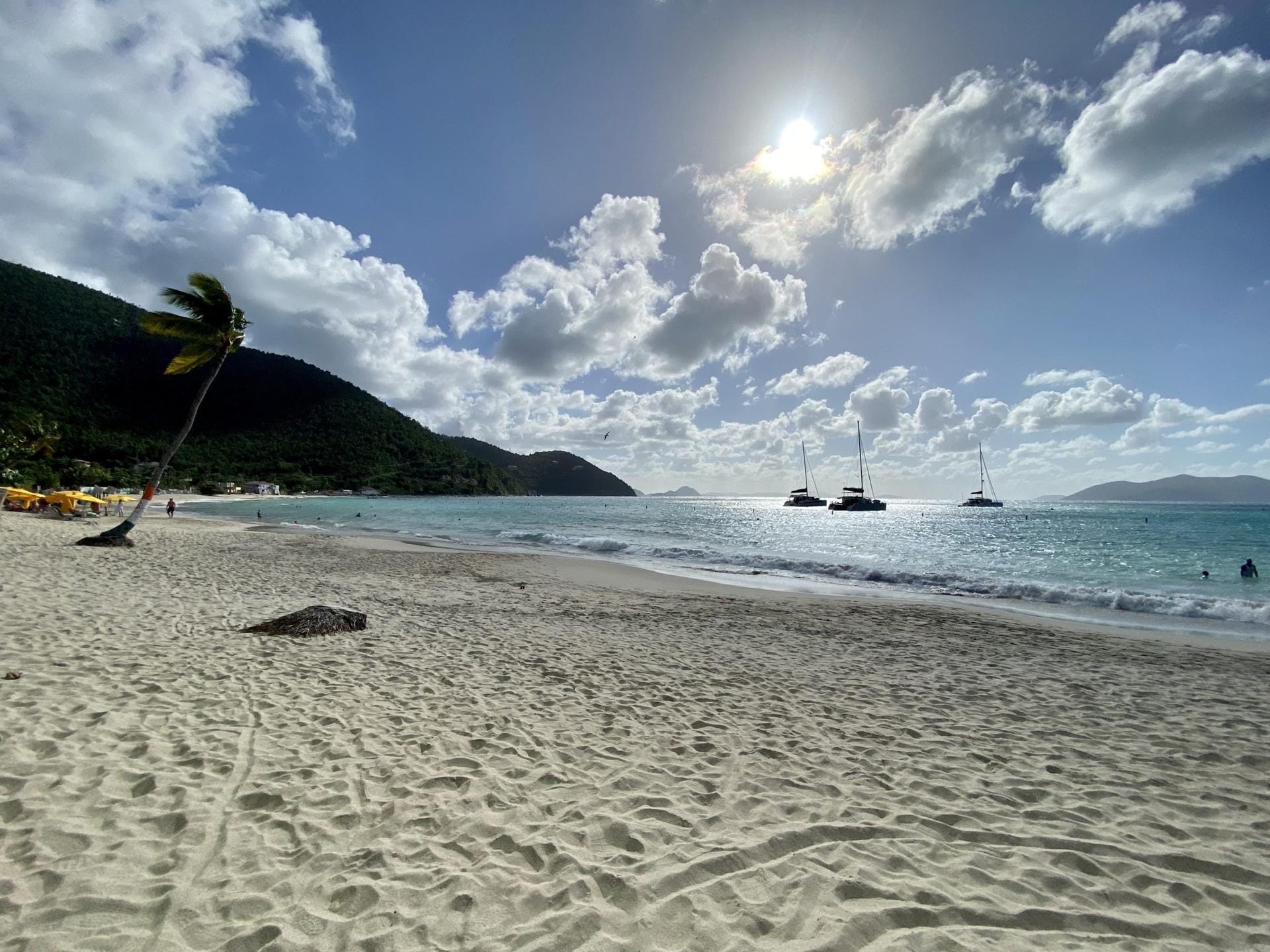 Cane Garden Bay, Tortola