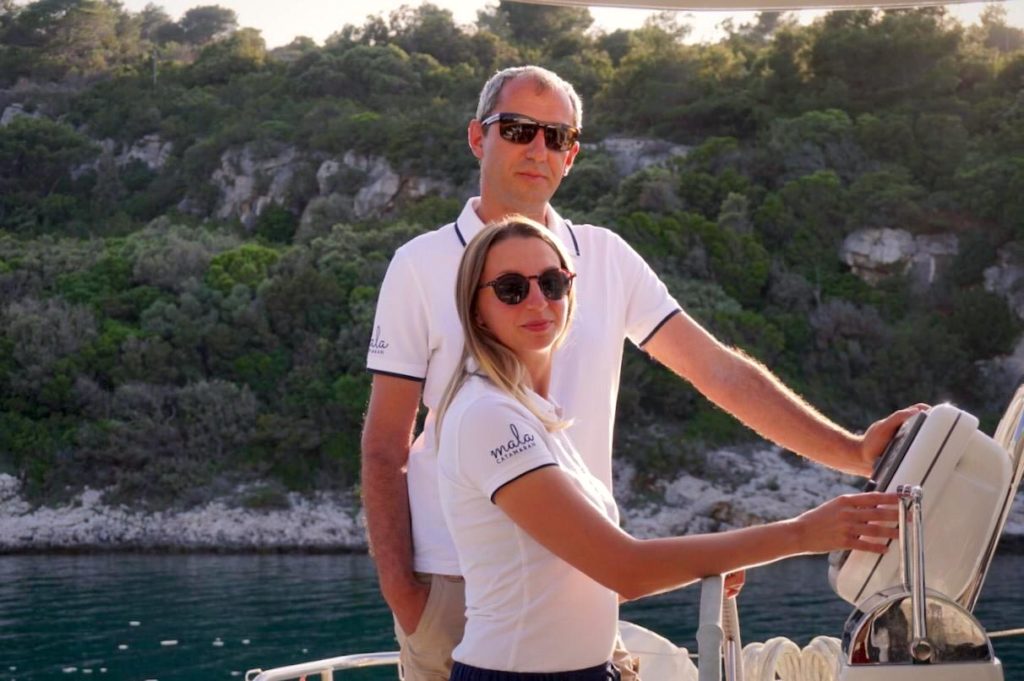 INTERVIEW WITH ZOKI & SANJA, THE CREW OF CATAMARAN 'MALA' IN CROATIA ABOUT SUSTAINABILITY IN YACHTING:
You were both experienced crew members when you bought MALA. What were the firsts steps you took to make your charters 'green' when you began your refit?
ZOKI: The first thing we did was to install solar panels. Croatia has a lot of sun hours, so it would be a shame not to use them. Thanks to the solar panels and the increased capacity of the batteries, we turn on the generator much less often and, although we have A/C, we increasingly use more natural ways of cooling the space during hot nights: night swimming, natural draft through cabins, fans ..
Another thing Sanja took care of was personalized glass water bottles. The idea was for each guest to get their own glass bottle at the beginning of the charter and to fill the water during the charter at the water storage with a filter that we now have on board. On average, a week's charter for 6 people would use about 200 plastic bottles. We don't even need to tell you how enthusiastic and delighted the guests have been with the introduction of this. Plus, at the end of the week every guest takes the bottle with them as a keepsake. Some guests sent us pictures of how they continued to use them for their daily routines. We are very proud of the fact that we do not consume plastic at all, and even when we have no other choice, we always recycle. The same goes for glass, paper and other recyclable materials.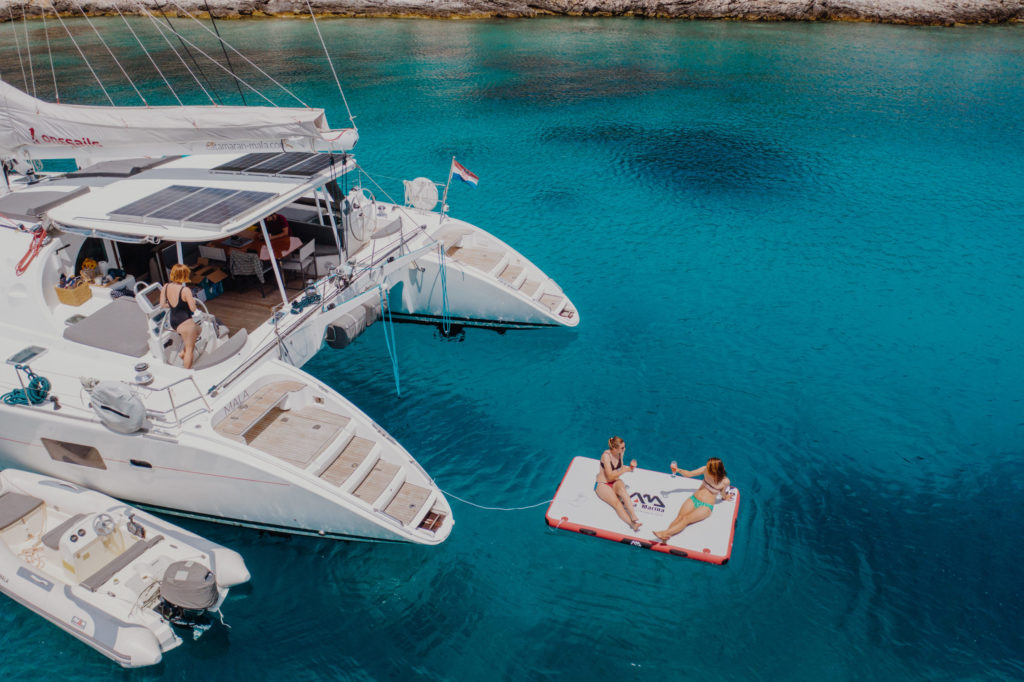 Do you talk to clients about sustainability in yachting?
SANJA: Definitely. And so far we have not come across any guests who do not support the plastic-reduction policy. I also had canvas bags with the Catamaran Mala logo made for shopping trips. We reduced plastic bags to the maximum. We don't have plastic straws on board, but paper ones, they are so good that no one even realizes the difference. We love being part of a positive movement in the fight against unnecessary plastic.
What is your next move?
SANJA: We plan to provide natural cosmetics (toiletries) for our guests. Also, the material we use to clean and maintain the boat, from this season, will be on eco-friendly. We are aware of how much of it goes directly into the sea, so we feel directly responsible for it. Our goal is to be an example to our guests and to other crews.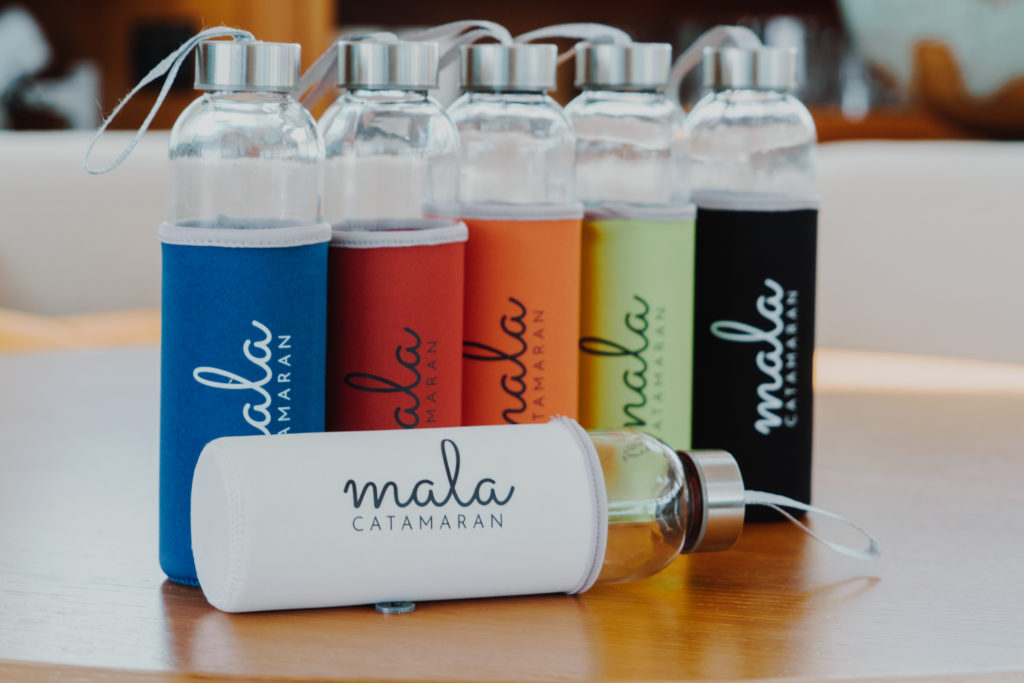 Should we mention sustainability in yachting on the preference sheet for our clients?
ZOKI: Absolutely. We consider it an important part of the image of our catamaran.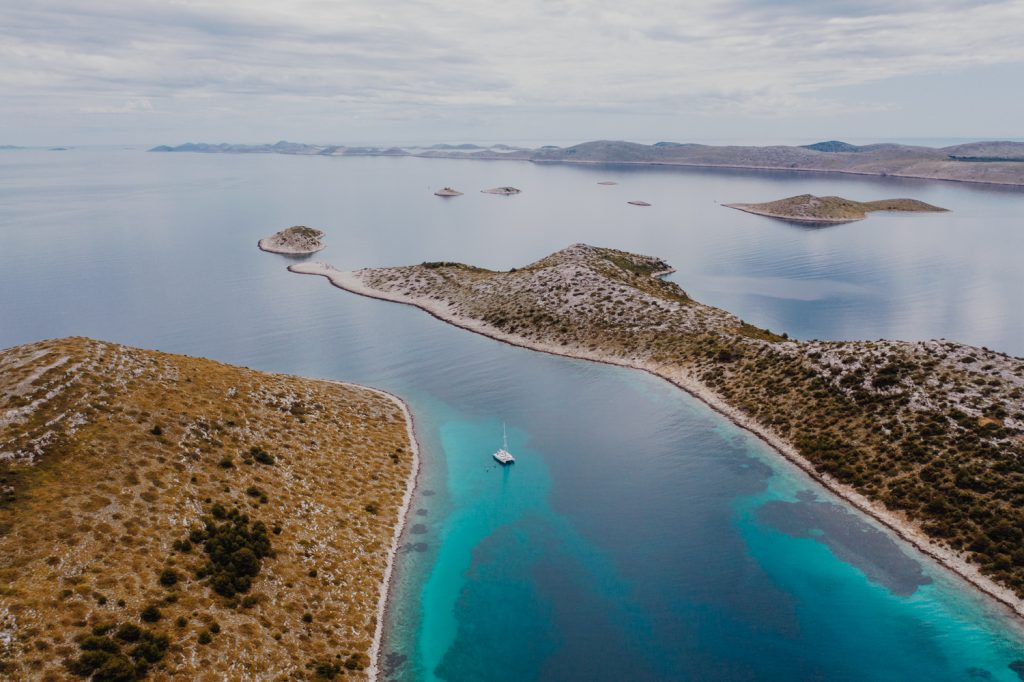 How have clients reacted? 
SANJA: At least once a week we organise an action in which guests—especially younger ones—like to participate. Collecting garbage on beaches and coves gives you a very strong and rewarding "before and after" feeling. Although the Adriatic Sea has become practically synonymous in the world for crystal clear sea, there is garbage on the beaches. In just half an hour we will fill a garbage bag, and leave behind just beautiful nature.
ZOKI: Catamaran Mala is not only a luxury boat, but also has excellent sailing characteristics. Guests truly enjoy it. Imagine that peace with the only the sound of water and wind, and a cocktail or a book in hand … it really is the best way to relax.
Also, we like to point out that the Catamaran Mala is a self-sufficient boat. With solar panels for charging batteries and a water-maker, we have no need to go to ports and marinas, unless the guests particularly want to. Nowadays, that has proven to be a complete hit. Luxury social distancing. We are like a small boutique hotel that offers a different experience in another beautiful bay every day.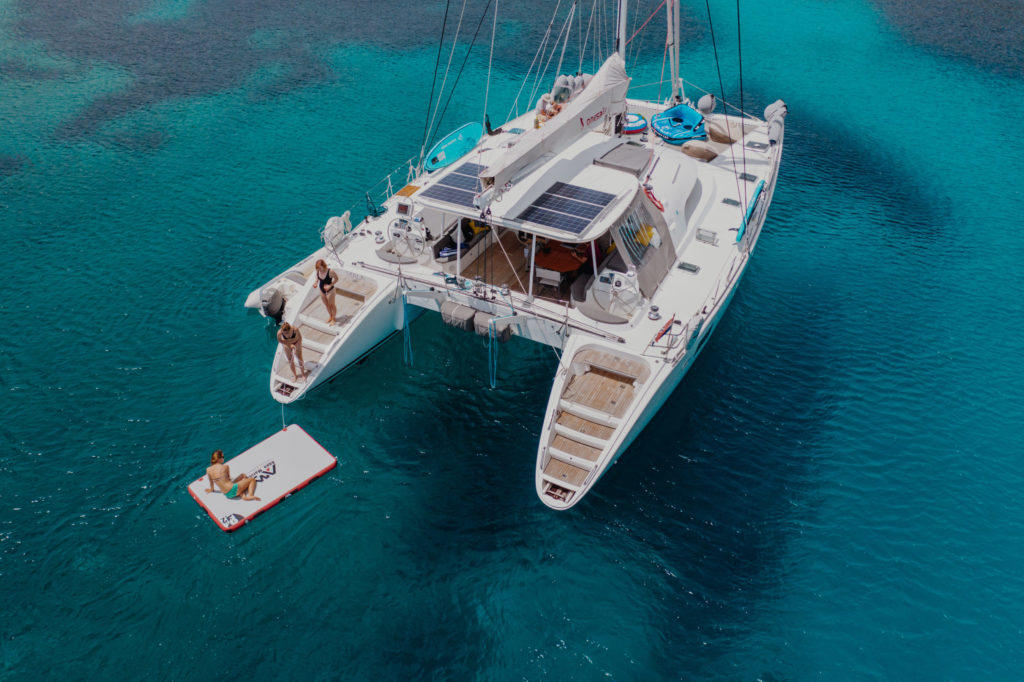 Any great tips for guests?
SANJA: The advice for all guests is definitely to relax and enjoy yourselves because, as the saying goes, only at sea you can be free!