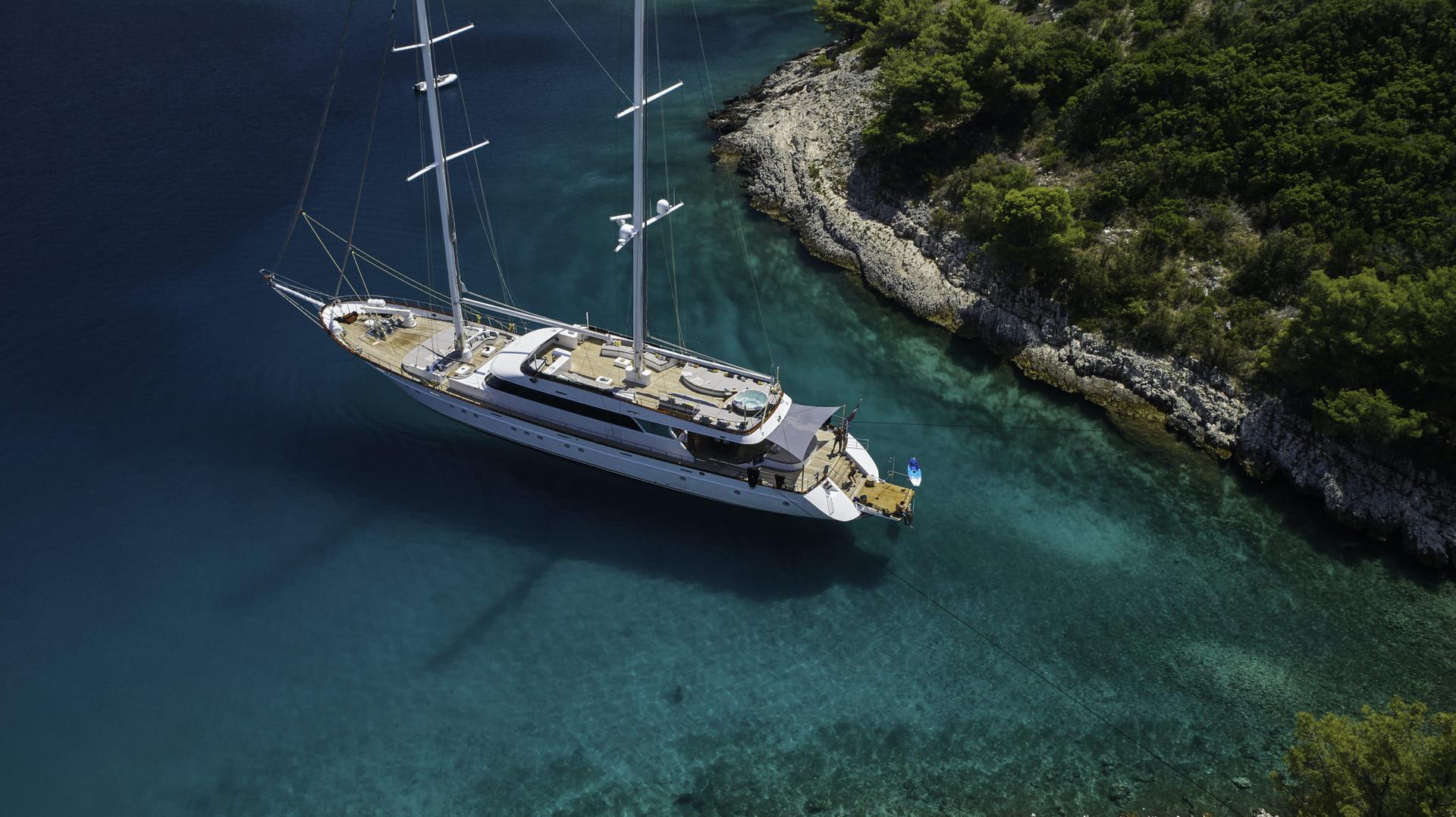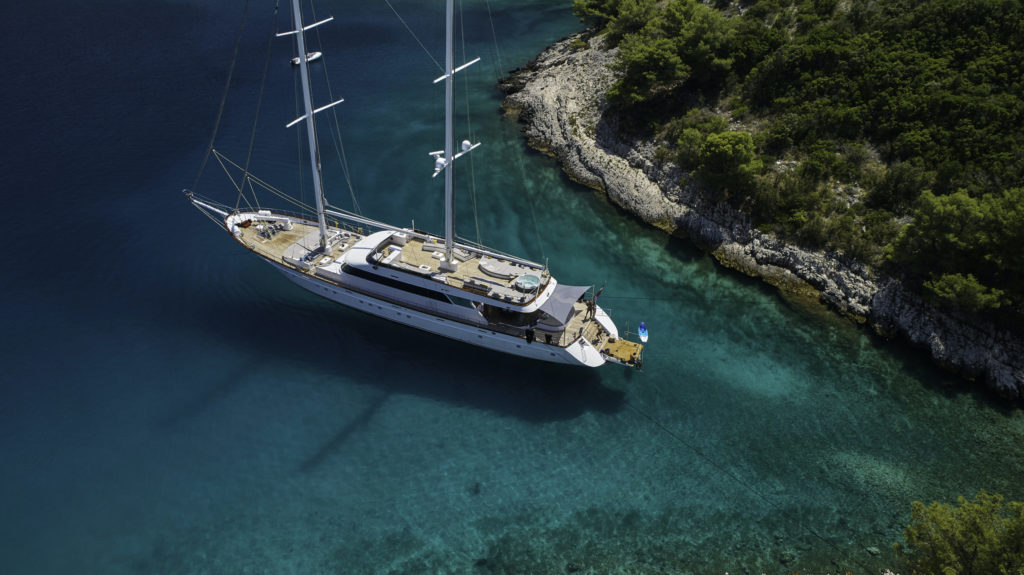 Croatia's shoreline sparkles with natural beauty and ancient culture. Bejewelled with beautiful islands, a gust of wind in your sail on a Croatian yacht charter will guide you on an adventure along the central and southern Dalmatia cerulean coastline.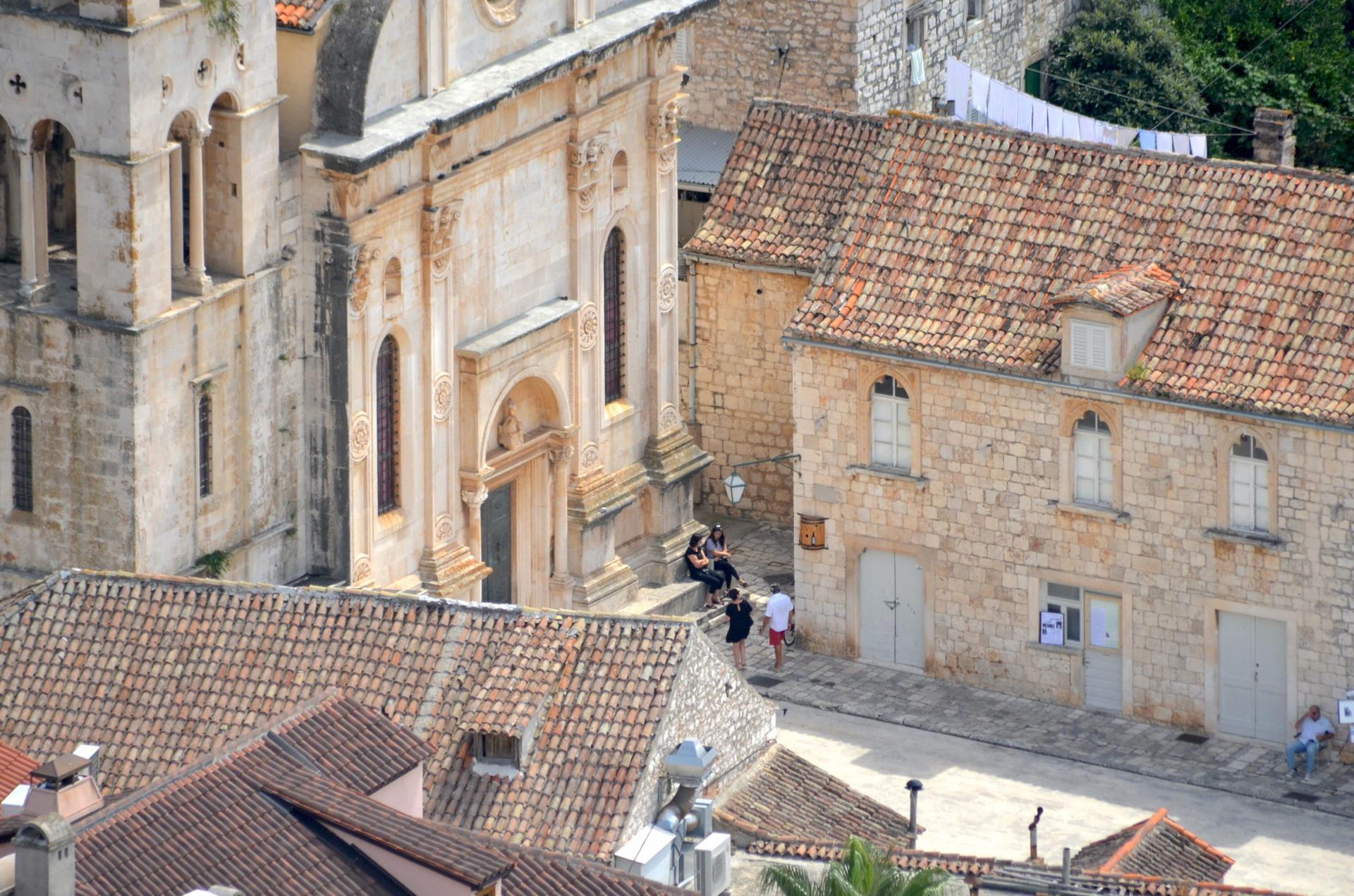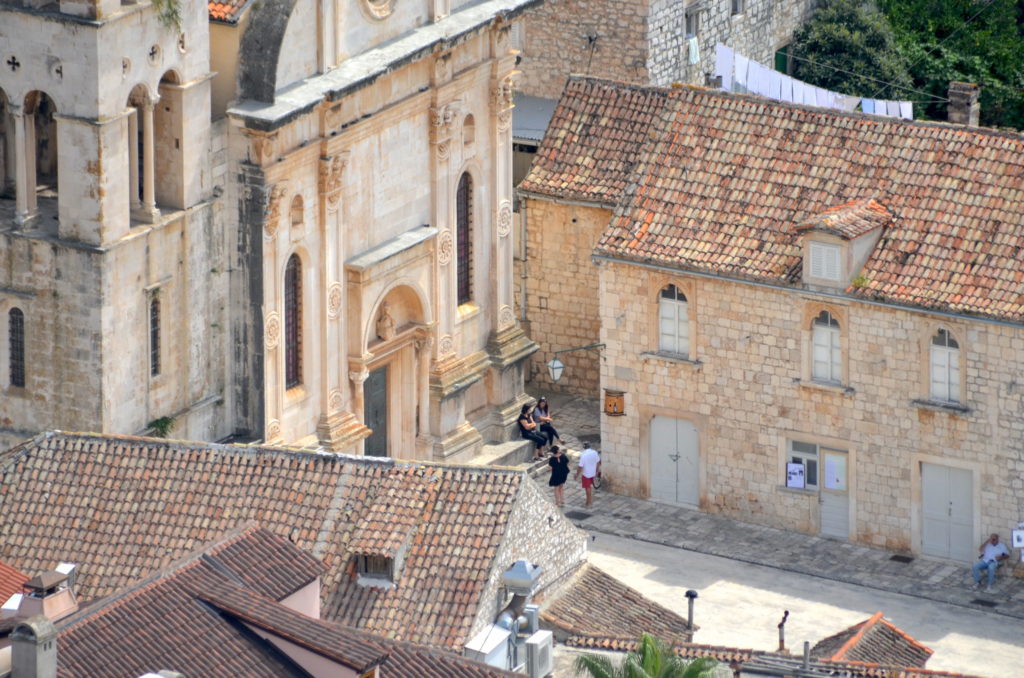 Navigating historic trading routes that once linked Venice with the east, our charter itineraries set the stage for Croatia's picturesque towns. From Korcula, Hvar, Starigrad and Vis; these cultural centre points are frozen in time with Renaissance facades, fortresses and ancient city walls.
With our tailored Croatian yacht charter itineraries delivering off the beaten track experiences, here we share with you our first-hand knowledge – shining a light on the finest corners of Croatia.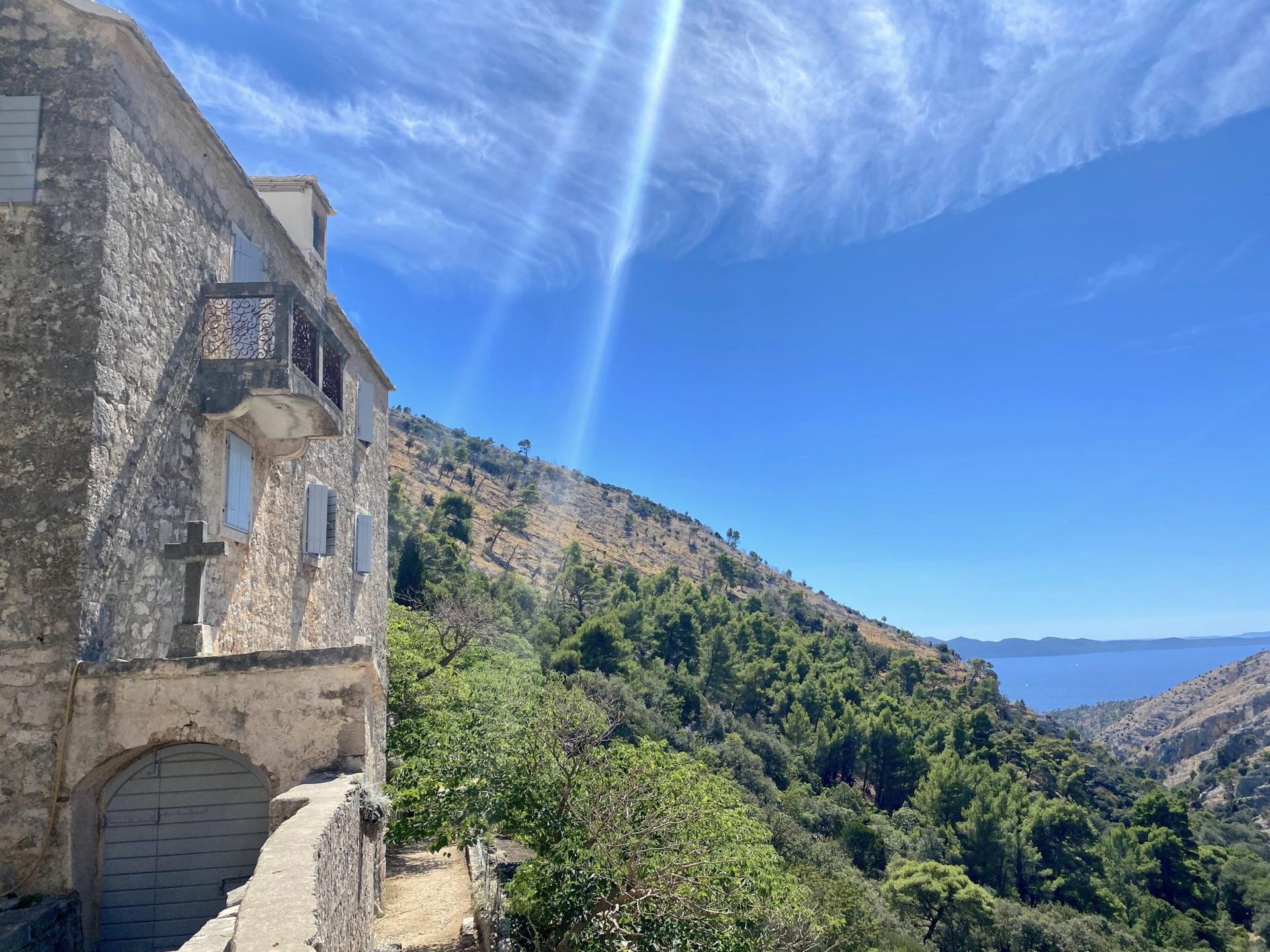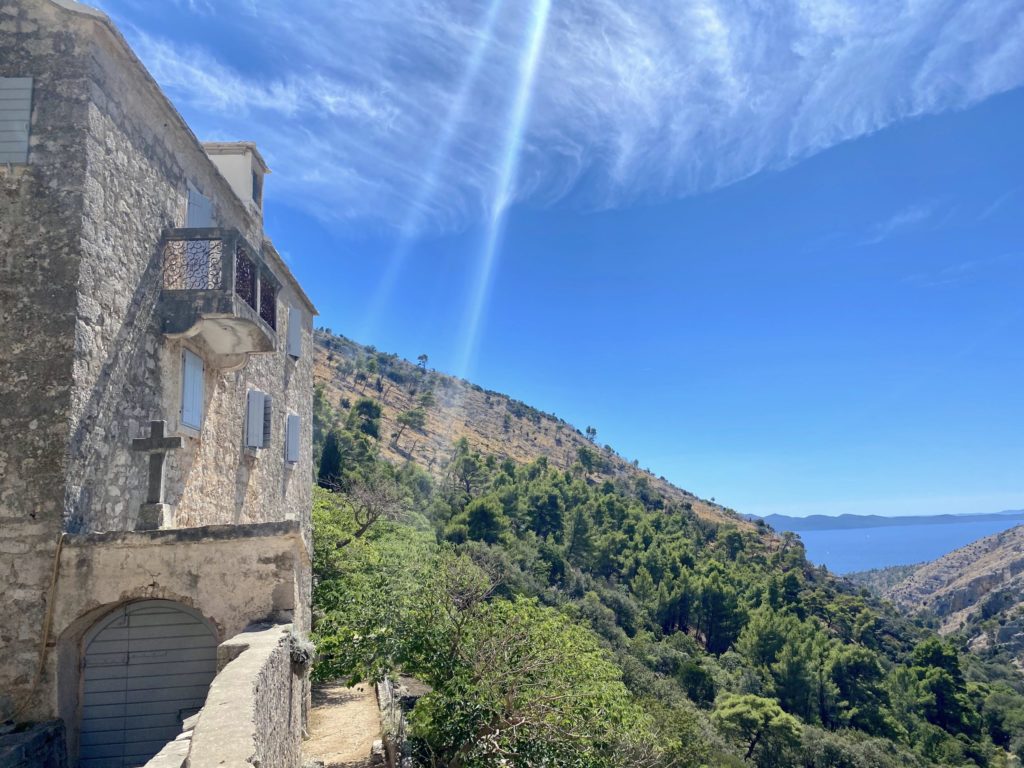 Brac: an olive oil oasis
Saturated in sunshine, Brac is the largest island in Dalmatia and in recent years has become a particularly popular destination for water sports fanatics, with fantastic kitesurfing, scuba diving and kayaking. However, dig a little deeper and you will discover an island that follows a slower pace of life with an authentic insight into island life.
Step foot onto dry land and sample the local community's variety of homemade produce. From fragrant lavender, olives and world-class wine, it is Brac's liquid gold olive oil which puts it on the map. Enjoying large amounts of sunshine, its dry conditions make it an olive tree oasis, with over half a million rare 'buhavica' trees planted by the Venetians in the 16th century. A must visit destination built in the rocks on the southern side of the island is Pustinja Blaca. Once a monastery, today it is a museum illustrating Brac's rich heritage and it also produces its own olive oil.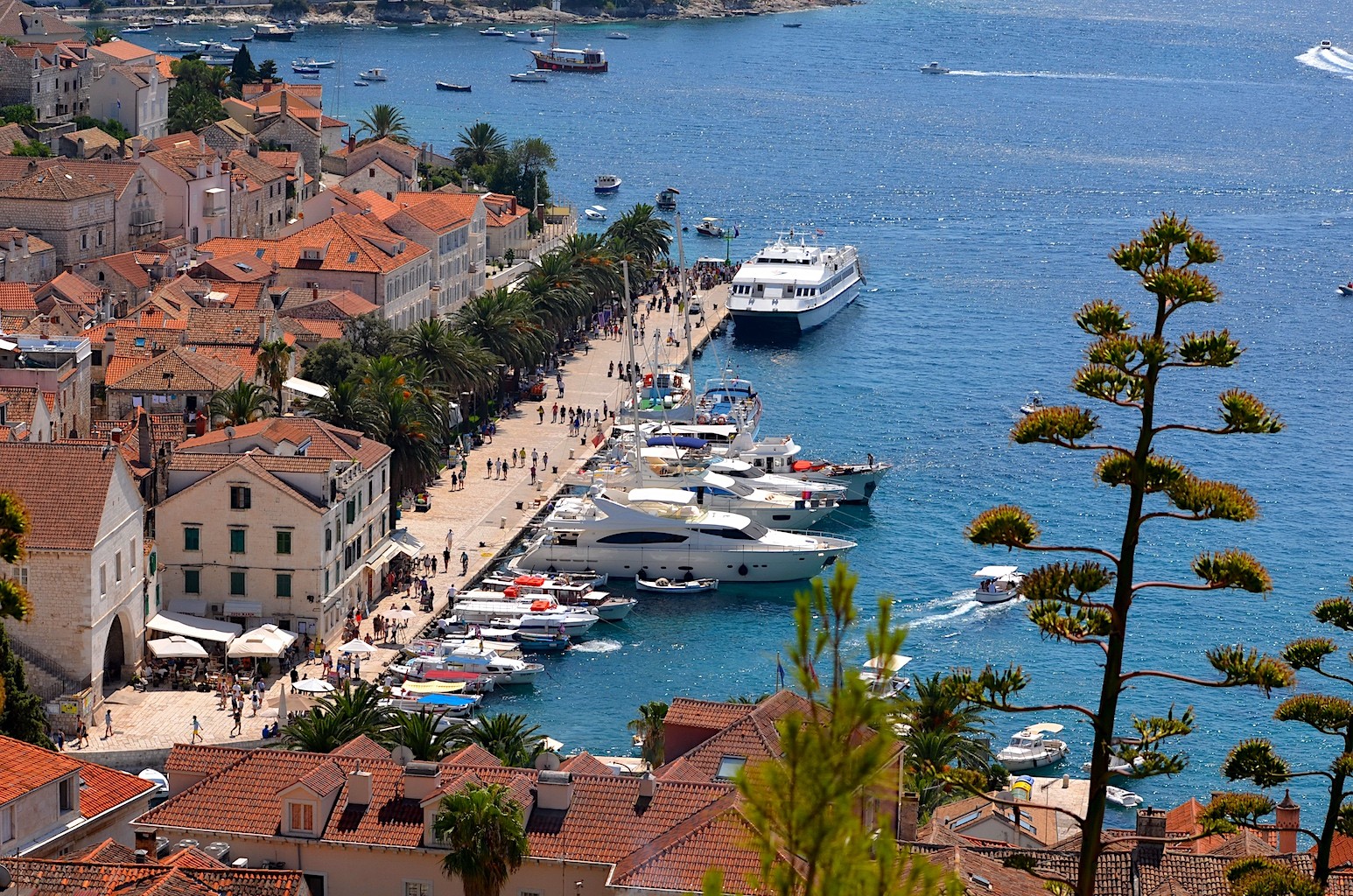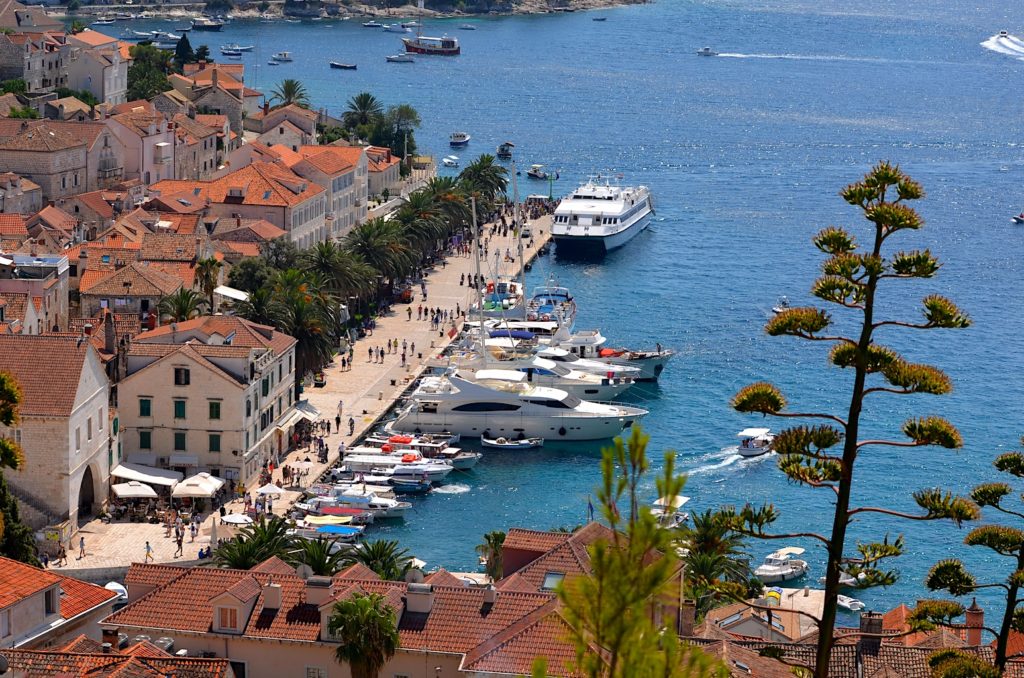 Hvar: the hedonistic haven
Glamour and culture go hand in hand in Hvar. An eclectic destination alive with an abundance of bars and fine-dining restaurants; in Hvar, past meets present thanks to its thriving art scene. Enjoy panoramic views from its 17th century fortress, wander to its polished Italian-style piazza and along to its theatre, one of the oldest in Europe.
Back aboard weave your way around the beautiful bays and cosy coves of the Pakleni Islands, an archipelago of 18 islands just in front of Hvar town. Set anchor and stumble upon some must visit restaurants for laissez-faire lunches with simple but exceptional local dishes. This includes Palmizana on St Clement Island: a botanical sanctuary that combines art and food with a soft sandy beach.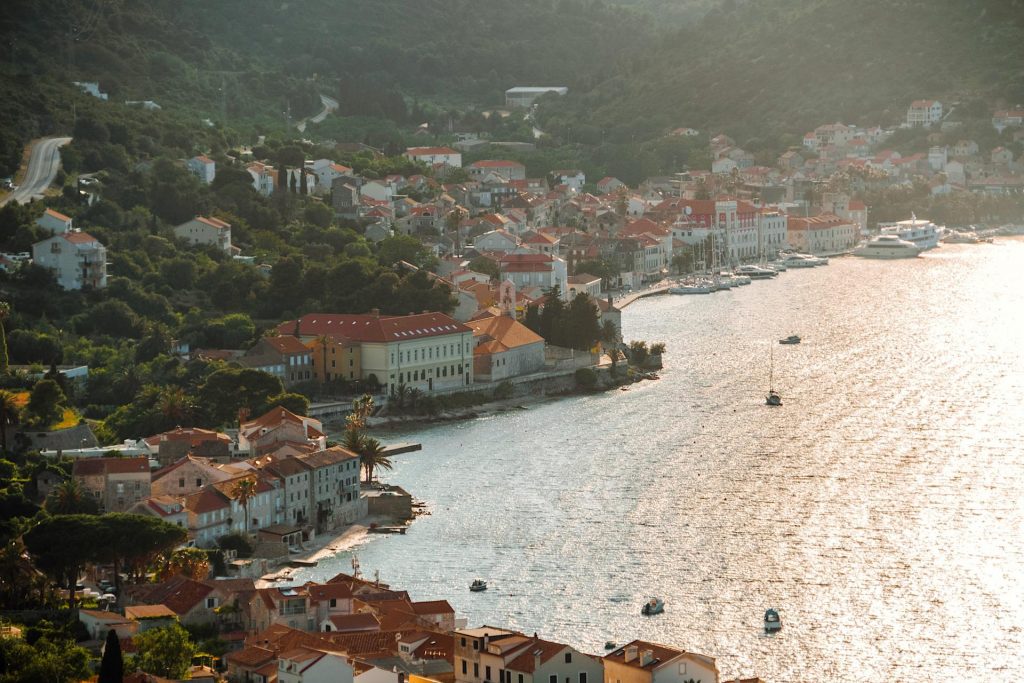 Vis: a military masterpiece
Once Yugoslavia's 'forbidden island', visitors have only been able to step foot here since the 1990s, making it one of the newer Croatian corners worth stopping off at. A haven for history buffs, Vis' military base includes a concrete submarine dock that leads into the hills and long tunnels that run beneath the surface, each echoing the island's exciting past.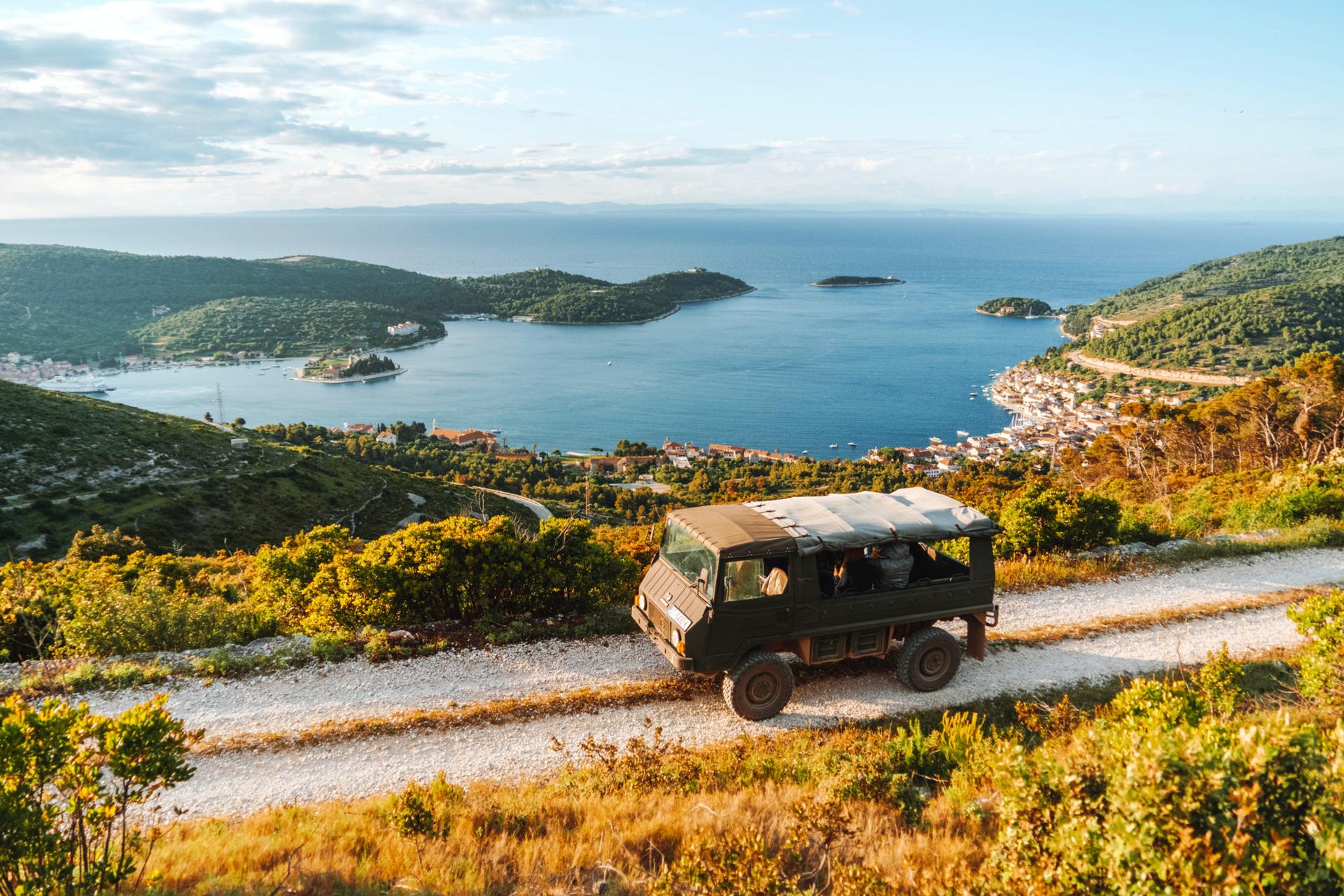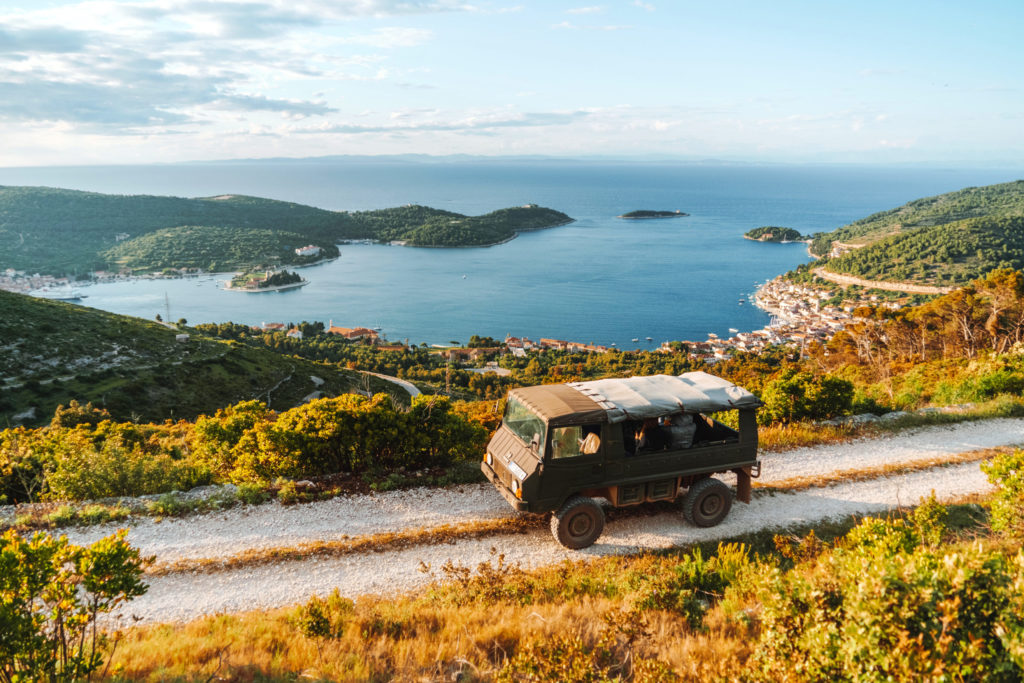 Gain a fascinating insight into the role the island played in WWII on a round-the-island tour aboard a 1974 terrain vehicle. Offering access to areas not accessible by foot, this includes the island's highest peak with showstopper views. Whilst among the charming stone housed streets of Vis town and Komiza, pause for lunch and try Vis' iconic Dalmatian dish 'Peka': a popular, slow-cooked local recipe filled with local octopus or meat and vegetables that slowly simmer in a large pot.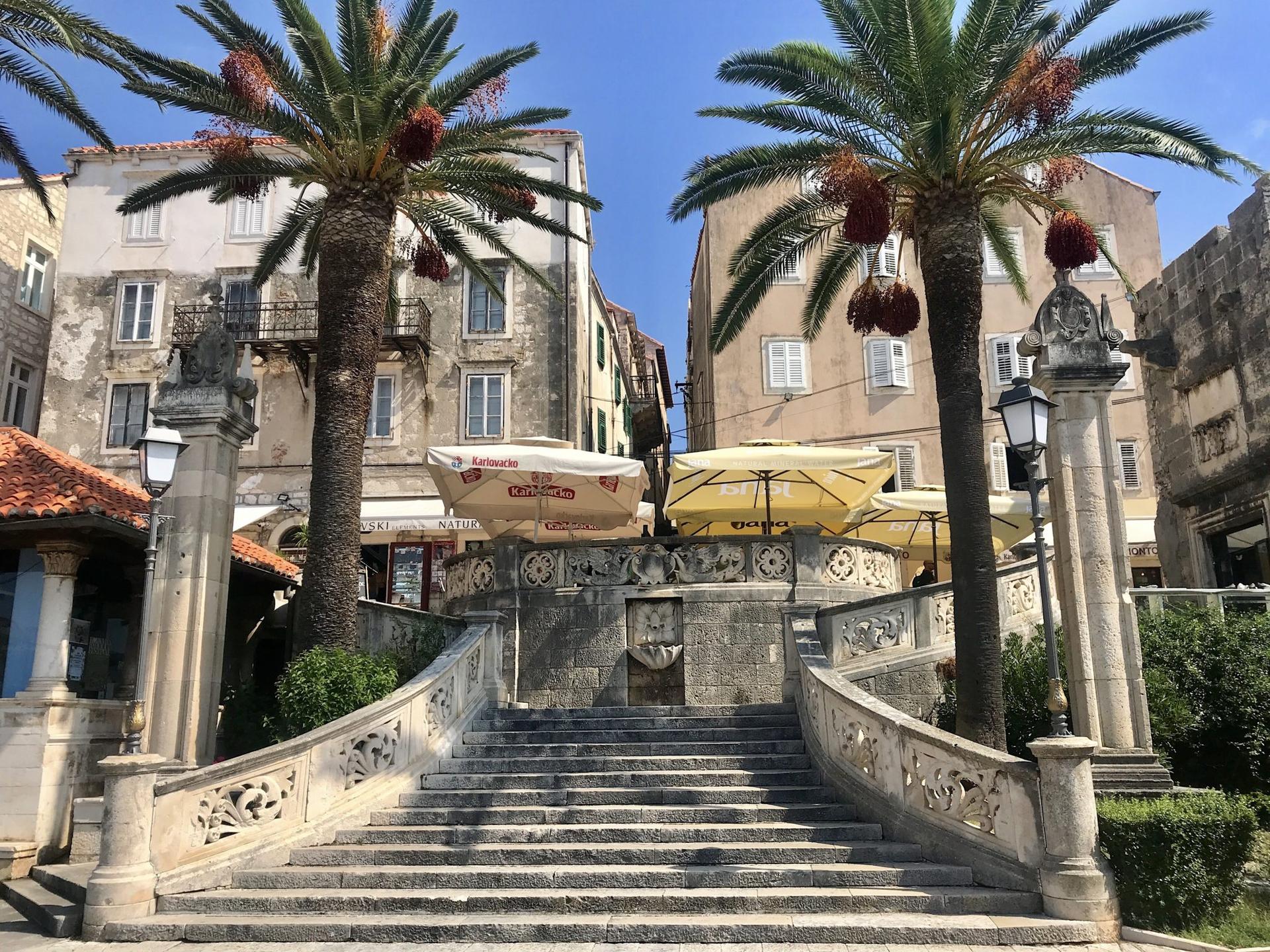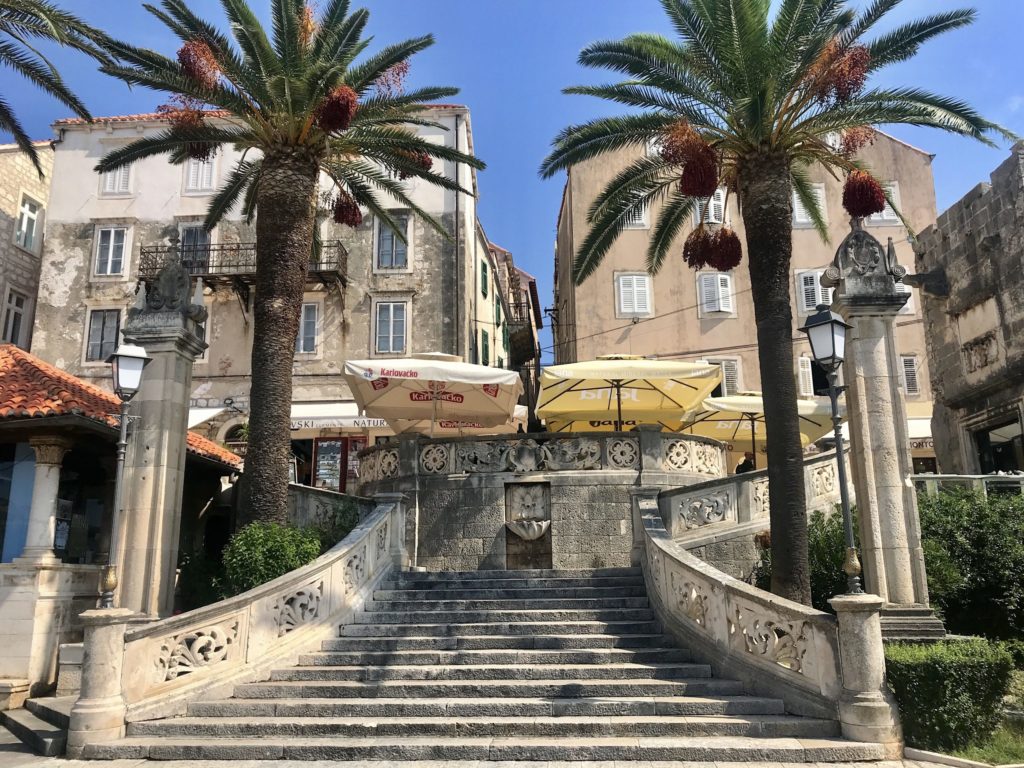 Korcula & Peljesac Peninsula: a wine lovers' mecca
Moor up and meander the myriad of family-run wineries of Korcula & Peljesac Peninsula. Nothing less than a wine aficionados paradise – with many wine tasting tours available, uncork and stock up on some of Europe's finest labels passionately produced across the island.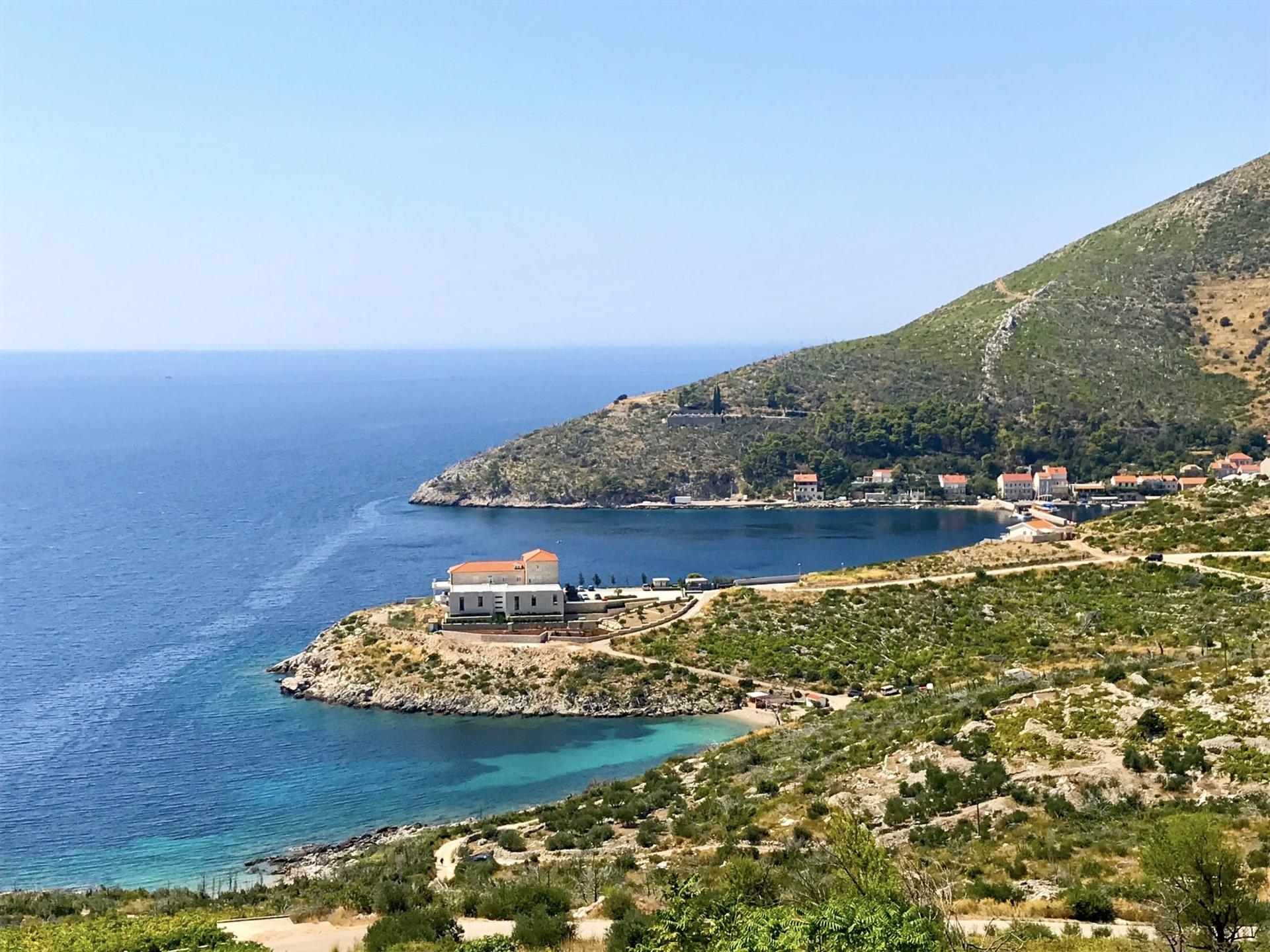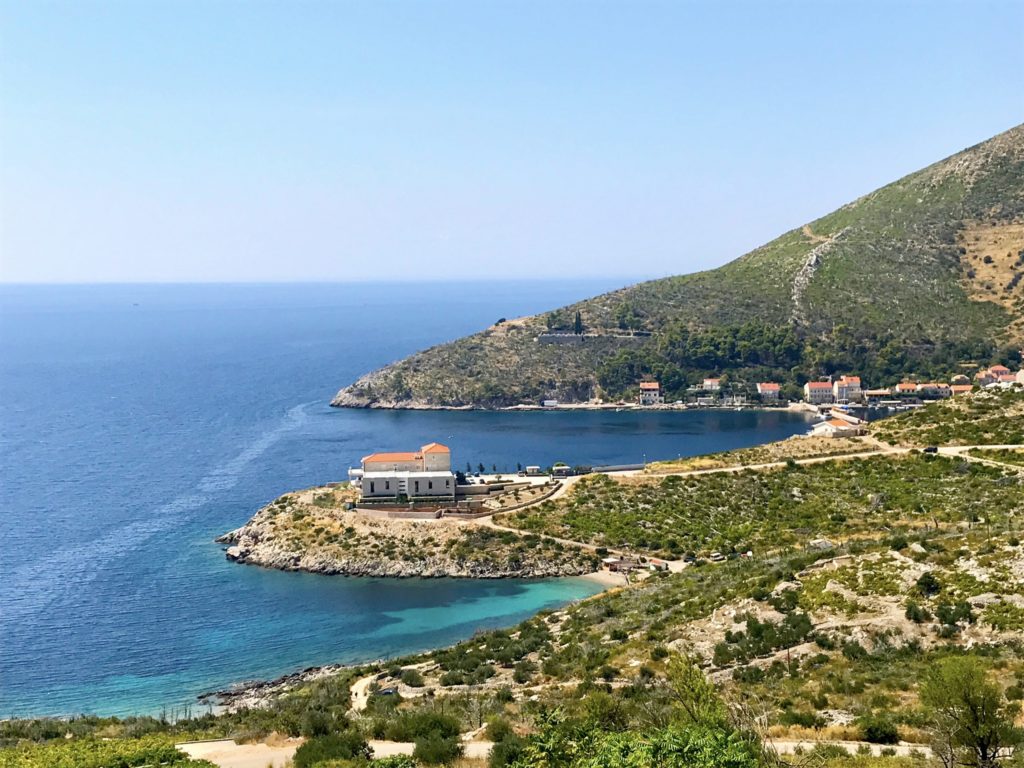 Boasting both established and smaller, independent wineries, drop anchor conveniently in front of Grgic Winery in Trstenik Bay. A beautiful blue watered bay on the Peljasac Peninsula, sip and savour with a wine tasting under the warm sun overlooking your Croatian yacht charter bobbing upon the clear water beyond.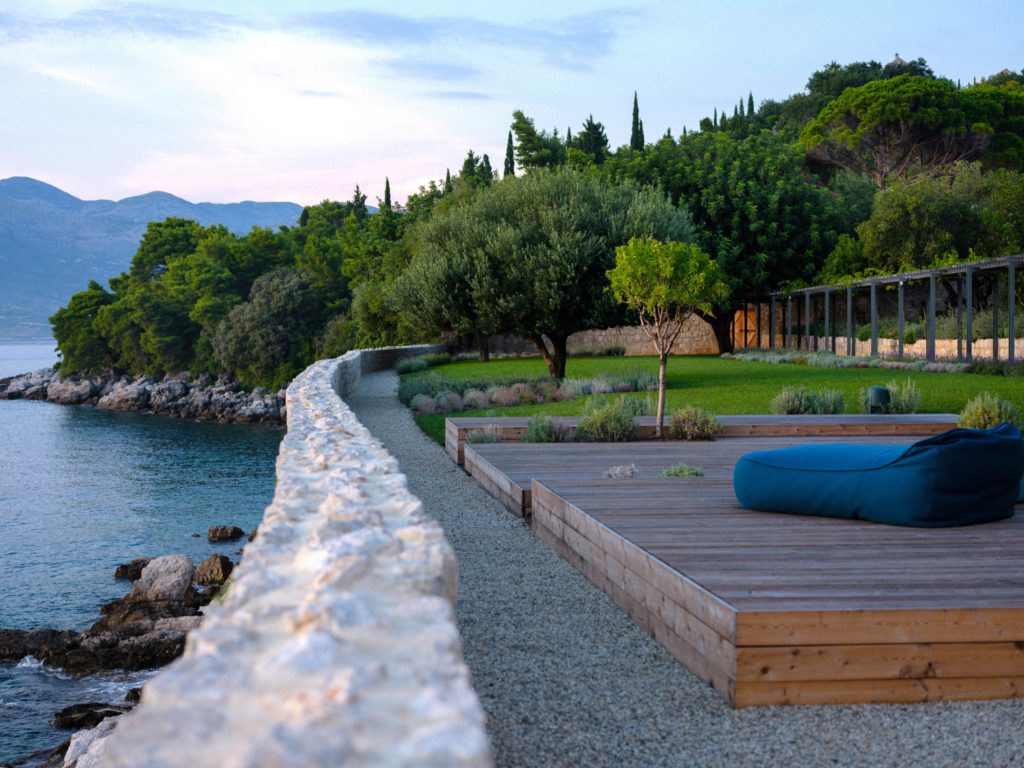 Šipan island & Lopud 1483: an insight into aristocratic life
Beautifully lined with elegant estates once the summer retreats of Dubrovnik's aristocratic families is Sipan Island. The largest island of the Elafiti archipelago and situated just outside the famous Croatian city of Dubrovnik, Šipan island offers an insight into this whimsical way of living.
Across the water is the neighbouring island of Lopud, a place laced in luxury that is both safe and secluded. Complete with a 15th century monastery that has recently been completed following an incredible 20 years of restoration, Lopud 1483 is available for exclusive use between spring and autumn. A monastery and private fortress complete with verdant gardens and five plush bedrooms, its crown jewel is the Thyssen-Bornemisza family art collection: one of the world's most exclusive.
Lopud 1483 is an ideal stop off following a Croatian yacht charter. Here at High Point Yachting, we'll go the extra length to arrange experiences that will make your visit an unforgettable one, working closely with the team at Lopud 1483. From an array of wellbeing offerings to Adriatic adventures aboard the island's private boat, Lopud 1483 is the ultimate retreat.