Palmizana island yacht charter – High Point Yachting
I have been visiting Palmizana for so many years. Palmizana is on St Clement Island, right next to the island of Hvar in Croatia. It's a jewel, a little heaven on earth, a sanctuary, an art gallery, a gourmet paradise, a place full of exotic plants and wonderful aromas, an extravagant cornucopia of delight for the senses.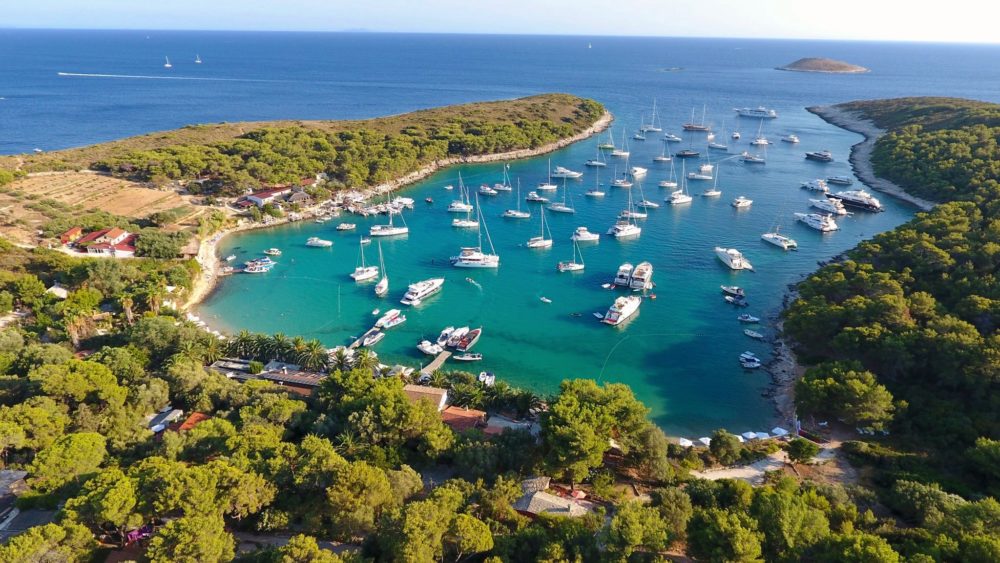 The bay is not just beautiful, but an ideal anchorage. It even has a small sandy beach, which is a rare thing on this coastline. From there, you can walk up through the pine woods, full of beautiful and exotic plants. Palmizana has been created as a botanical garden, but in no way is it manicured.
The art that has gone into its creation is wild and captivating and surprises at every turn.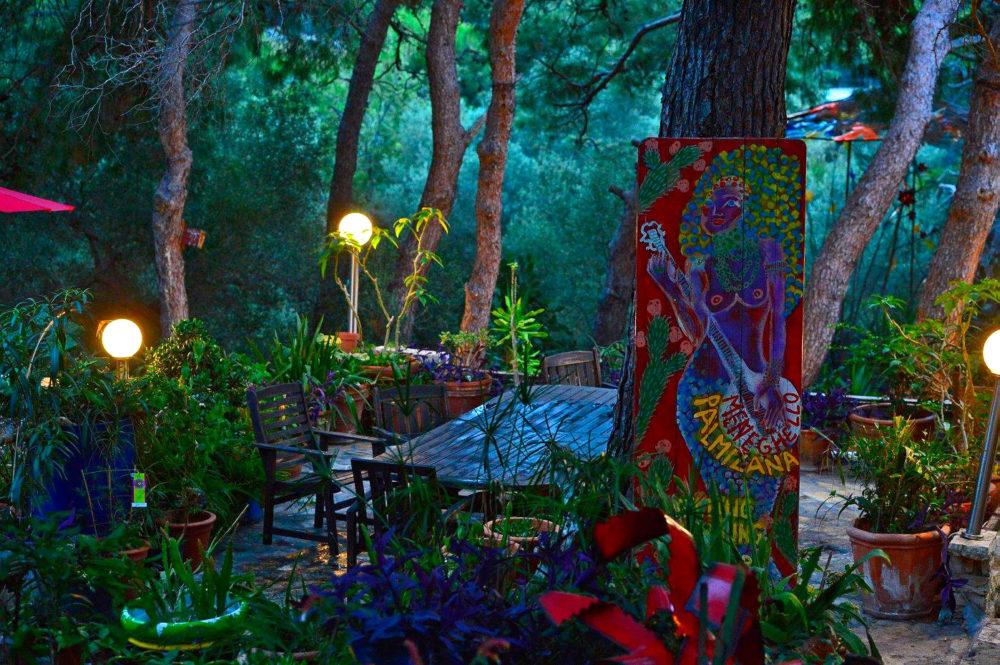 Take a short walk into the woods and you'll find yourself at the Meneghello Palmizana Restaurant. I posted not long ago:
'If I could have one feast right now, it would be at the Palmizana Meneghello restaurant, in the Pakleni archipelago (nr the island of Hvar) for another unforgettable gastronomic experience. The most beautiful setting in the woods, overlooking the glorious bay and sitting amongst ever changing modern
art collections, colourful, curious, entertaining. Once our lunch there went on for 6 hours  … I wanted it to go on forever.'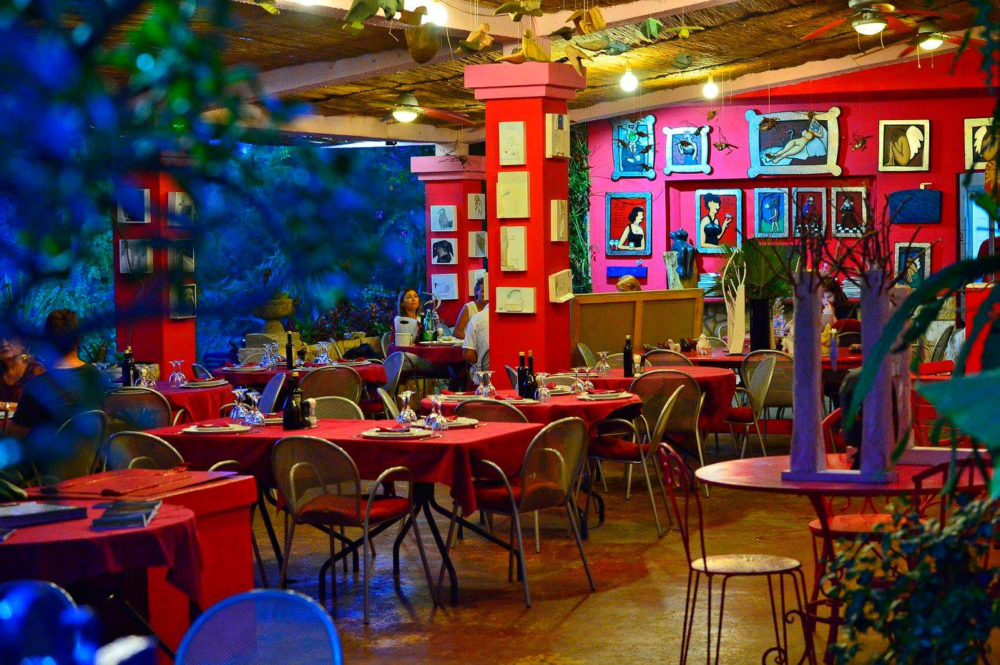 The owners are patrons of contemporary art and have been collecting for half a century. Some of their collection is displayed in the restaurant and the areas around it. They hold regular exhibitions there. Every time I turn up there is something new and exciting to see.
The cuisine is mostly Mediterranean with an accent on fish—largely freshly caught by their chef Jere. The wine is the best Croatia can offer and the list is steadily expanding every year.
I like to dream of arriving by boat, settling down for the most delicious lunch and a glass of wine, surrounded by mesmerising views and the entertaining and various works of art. Yes, Palimizana remains close to my idea of paradise.
View our selection of yachts available for charter in the area of Central Dalmatia: YACHT CHARTER