My fluorescent green bracelet made by Martine is officially off my wrist which, for me, marks the end of this year's HPYF. It always takes some days to fully return from our regattas and get back to the real world—I love this in-between period full of fresh memories.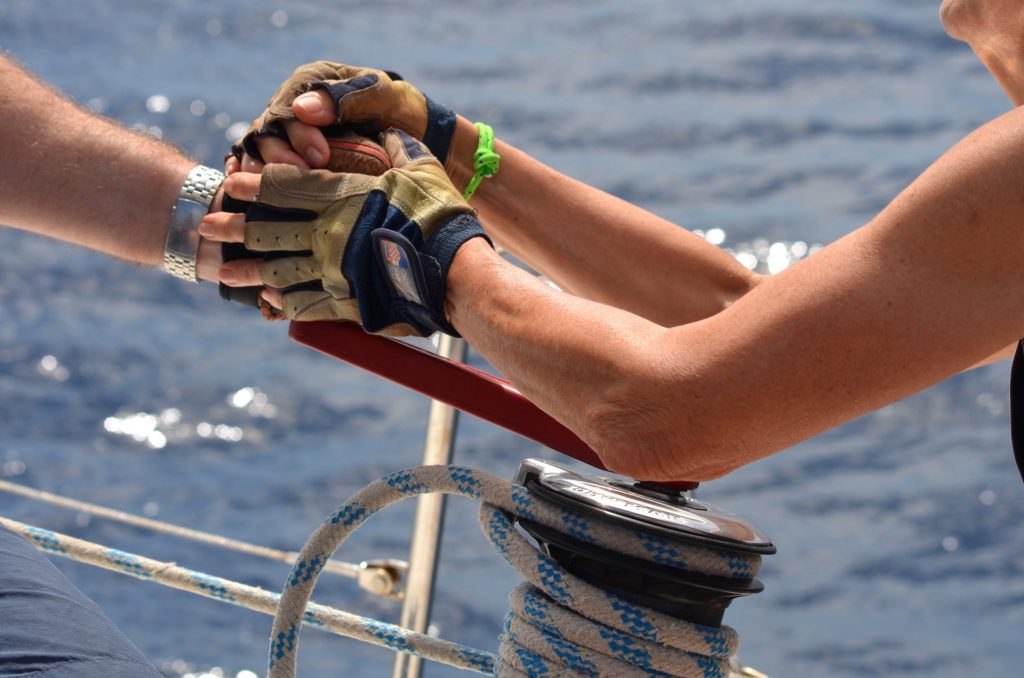 It was great to see all the teams. We thoroughly enjoyed meeting the new crews, watching everyone getting to know each other and enjoying the company and the regatta. The big question for us was how far we can grow without jeopardising the intimacy of the event. We may not fit onto one boat any more in the evenings, but that didn't prevent Graham and Mark playing guitars and getting everyone going with a fun sing song. Thank you guys, that was a great evening!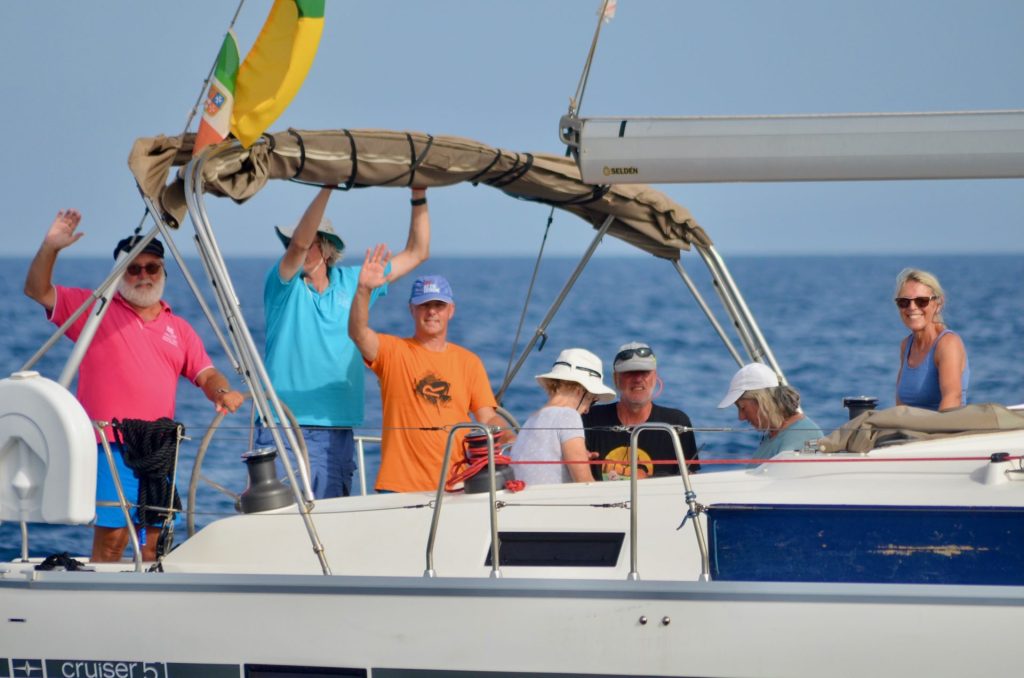 We also felt that having a few more boats made for very exciting sailing and particularly nice views! The usual enthusiasm was multiplied by having a few more people, which was beautiful to see. And we love the mix of generations! Everyone had something to contribute to the good feel of the event.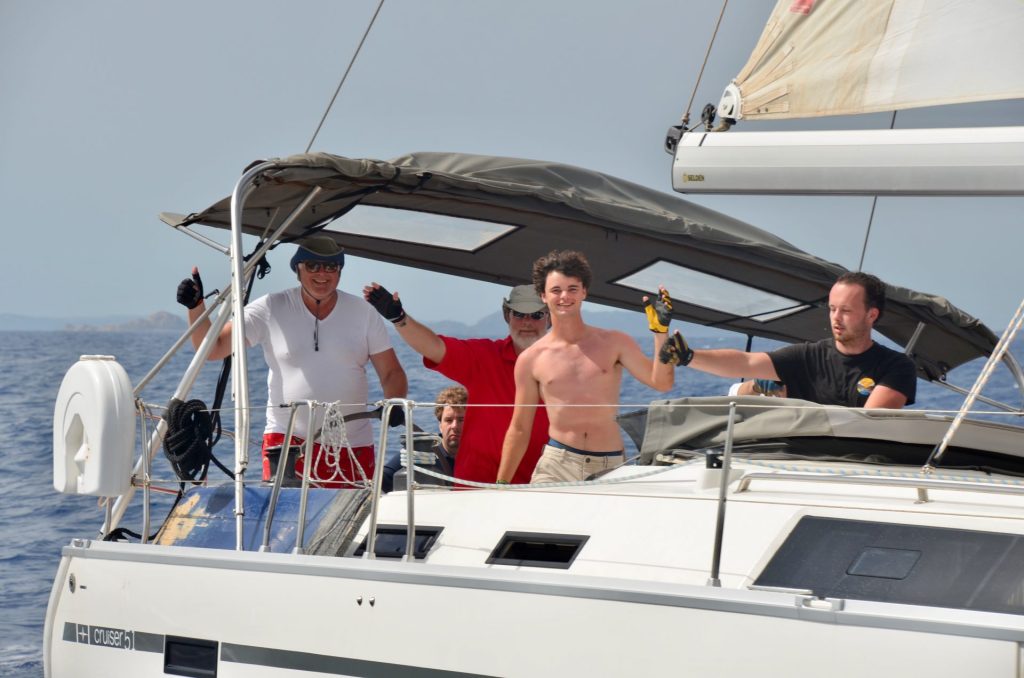 Congratulations to Dave Brewster and his crew for winning this year's HPYF!! Great performance and a well-deserved victory!!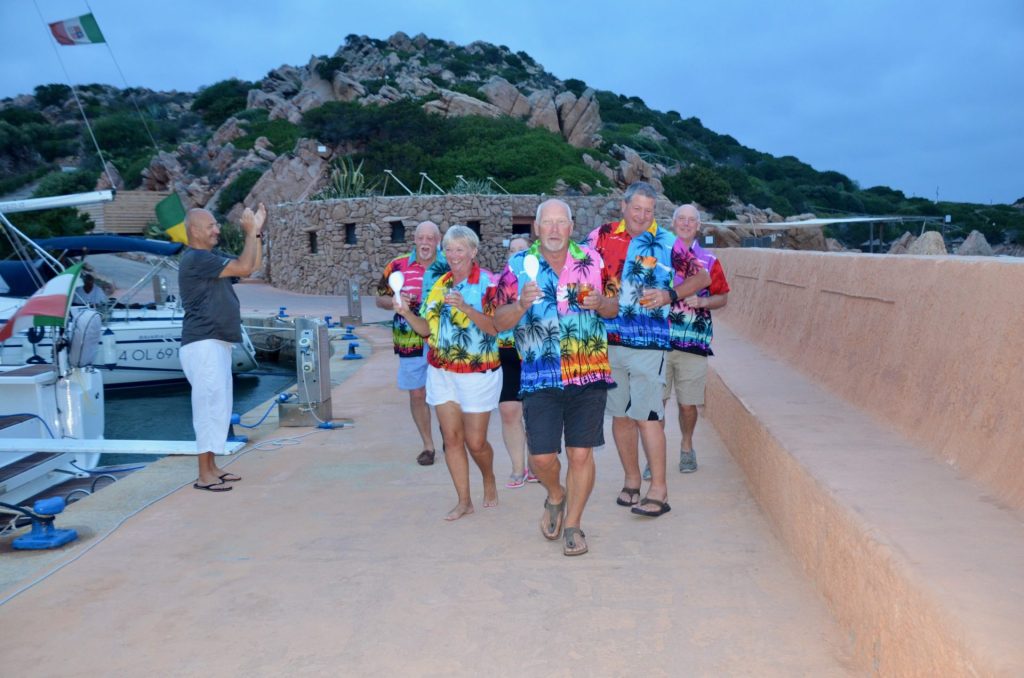 Denis and team came 2nd in the 46ft Bavaria. It was really impressive watching you guys, you did so well this year! And so did Lutz and his crew who won 3rd place!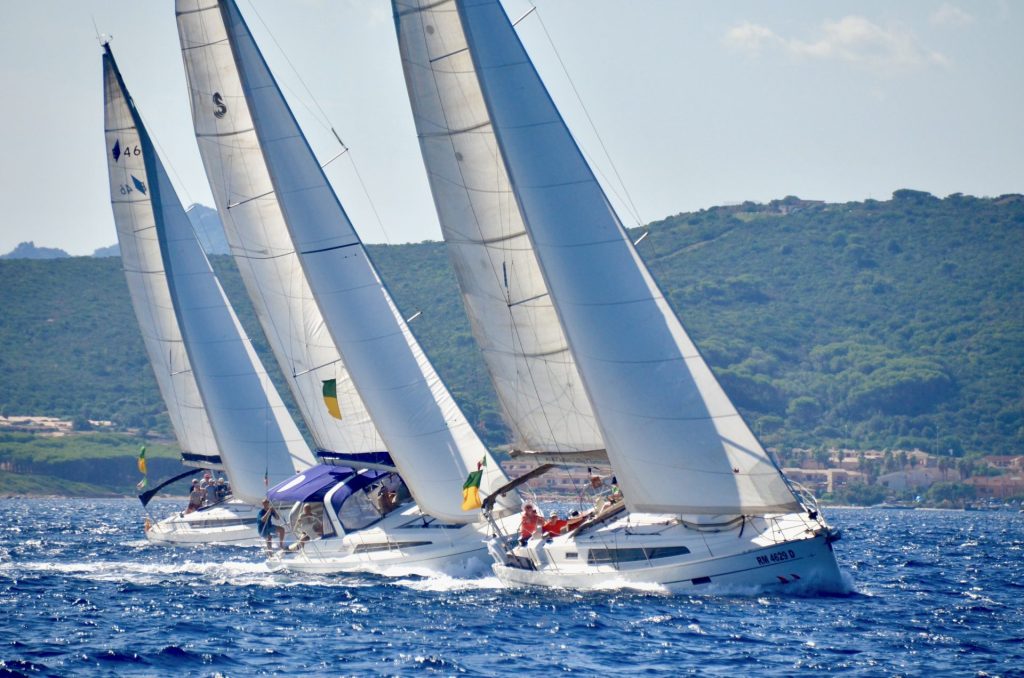 Lutz's team also won the Entertainment Prize this year for the jetty salsa dance evening. Thank you for guiding us to better salsa moves! That was so much fun!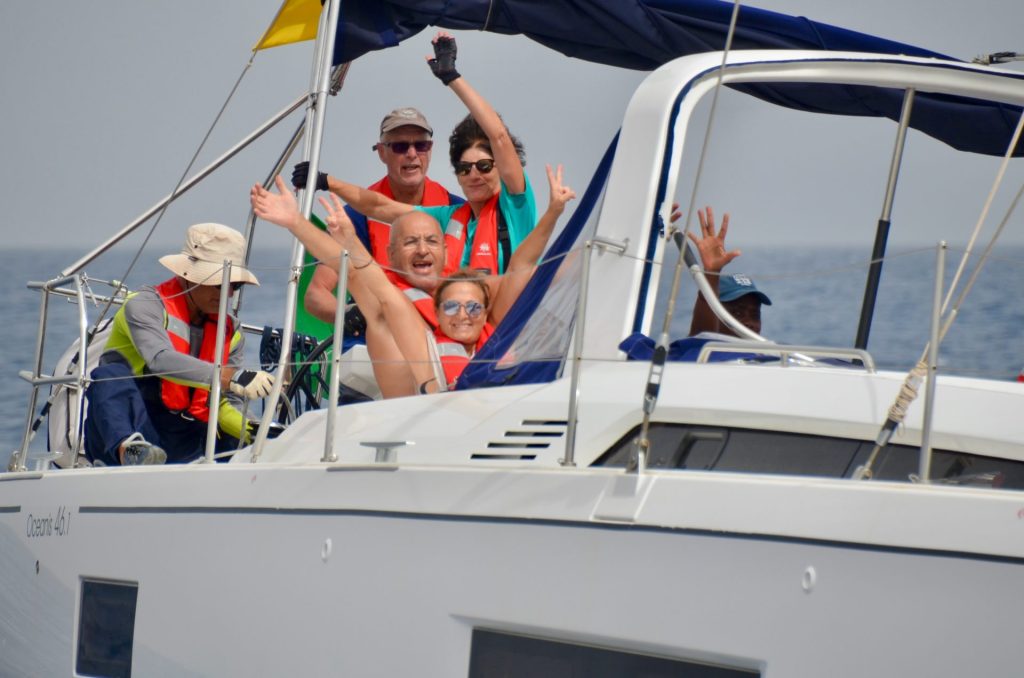 The Roux Gourmet night had three judges this year: Martine, JJ and Dominique. They had a tough job! The selection of dishes was superb once again! Thank you everyone so much for your efforts. What a treat for the whole fleet. And thank you judges for taking the time to taste and deliberate on it.
JJ's team won the Roux Gourmet Night Prize for their fantastic "Ti punch", cheese canapés, Thai green curry with vegetables and panacotta! …. And Denis' team, with Shivaun at the helm won the Dessert Prize. It was a chocolate cake with a technicolour boat decoration on top, hand-delivered to each boat. Gorgeous and delicious!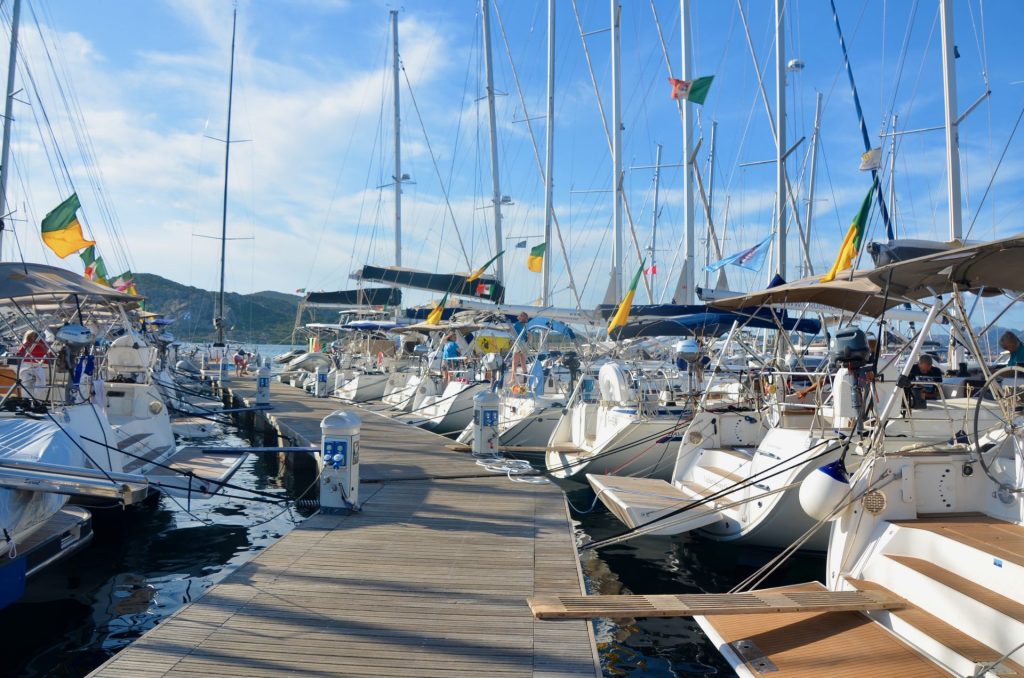 John has created the Souvenir Logbook with a lot more details including the published route and results. It is a must for all!
HPYF 2022 SARDINIA, SOUVENIR BOOK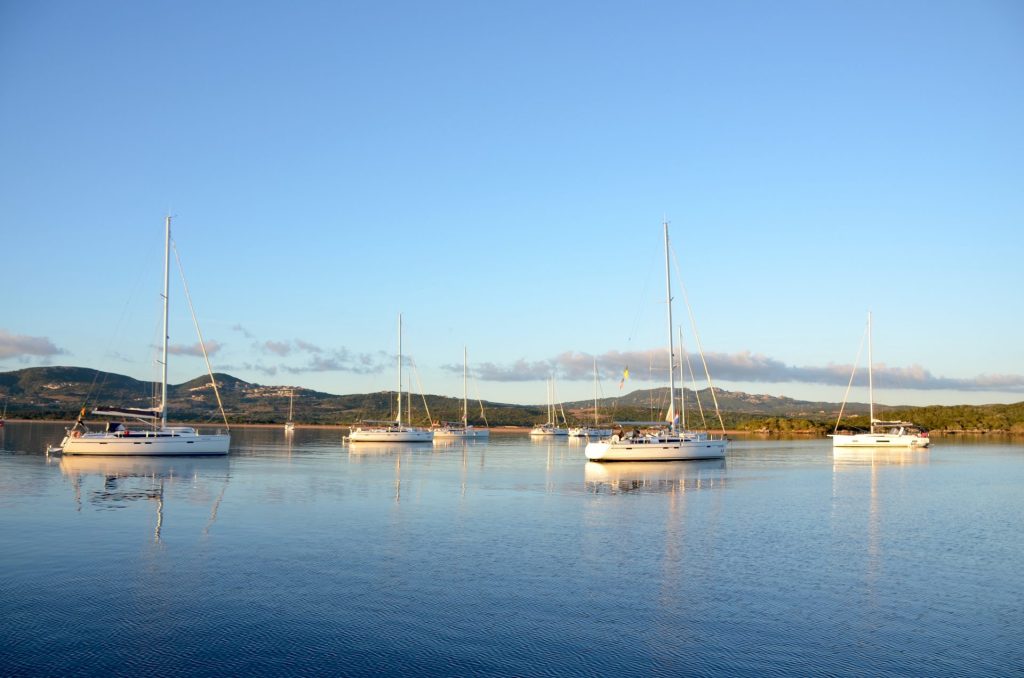 I would like to thank several people:
John for many things and on top of the list are: producing fun and informative Logbooks, doing a great job on running the whole regatta and his own boat, doing the speeches every time and tolerating me not doing them! You are great at all that stuff and I love working with you.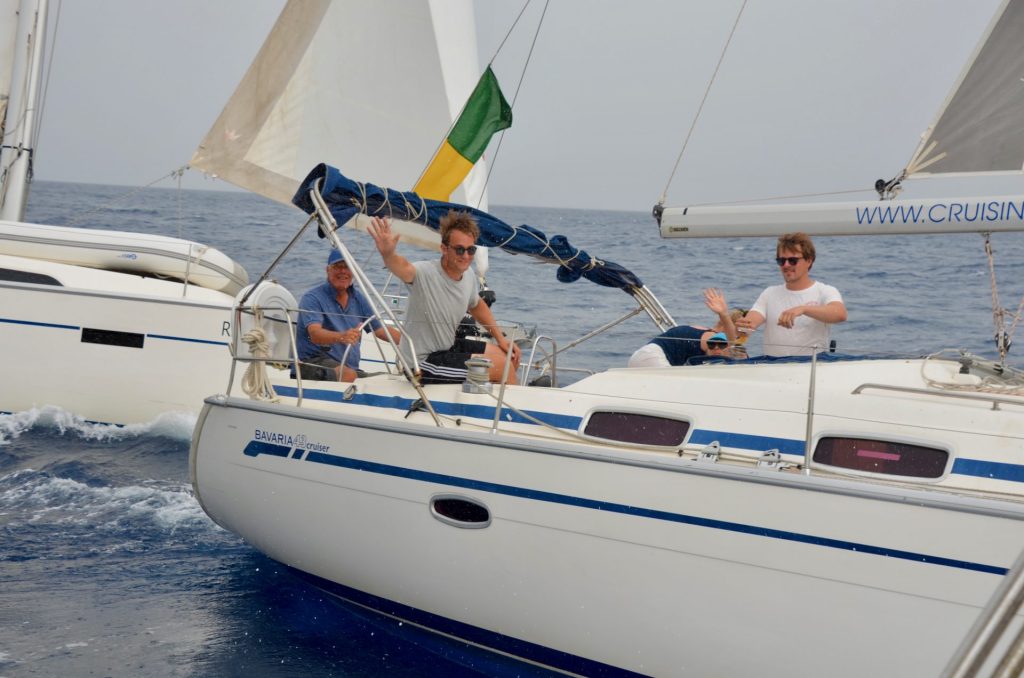 John and Martine for producing beautiful trophies and bracelets! They are great mementoes to take home.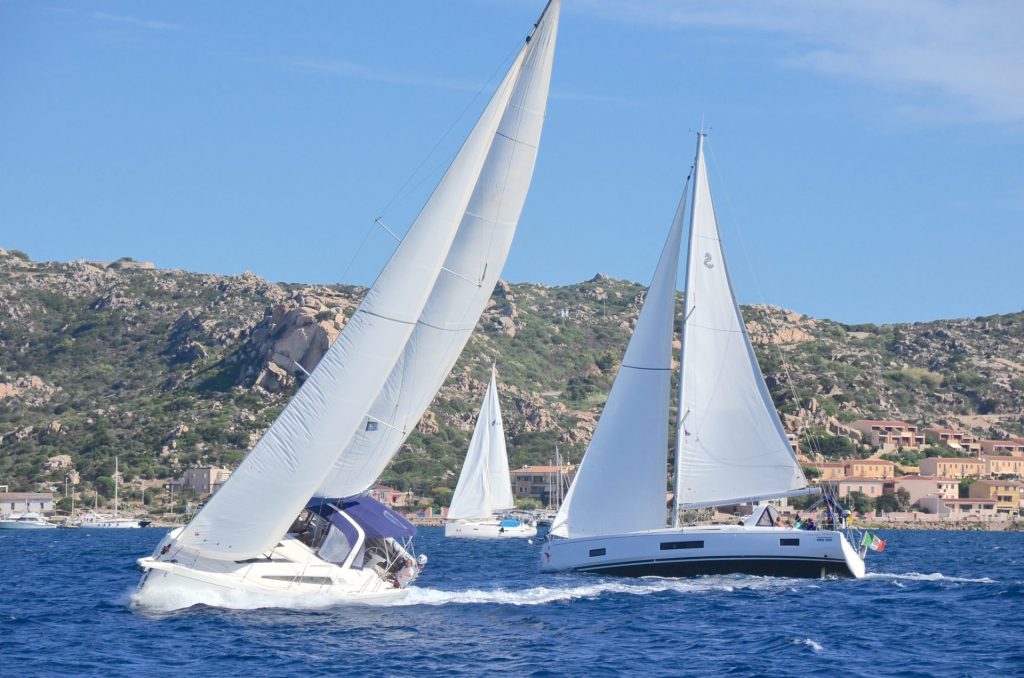 Special thanks to Eva too, who does a great job in looking after logistics in the background, sometimes wondering … 'what on earth…' ;-)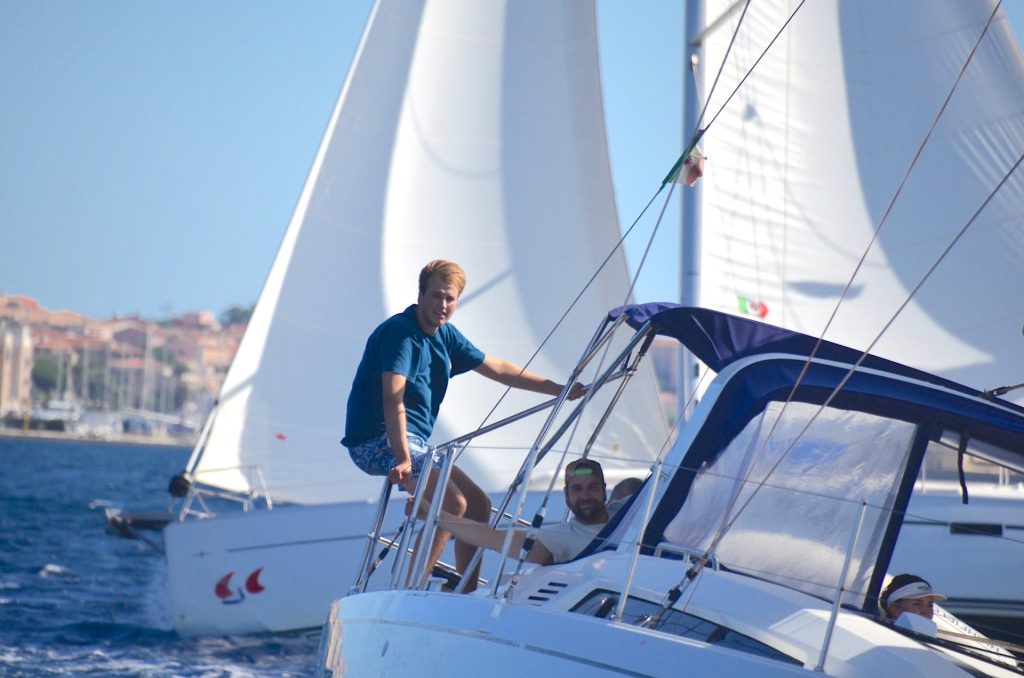 Dave for helping with the parties, the music, on the ground logistics, all that while preparing the most delicious meals daily for our own crew!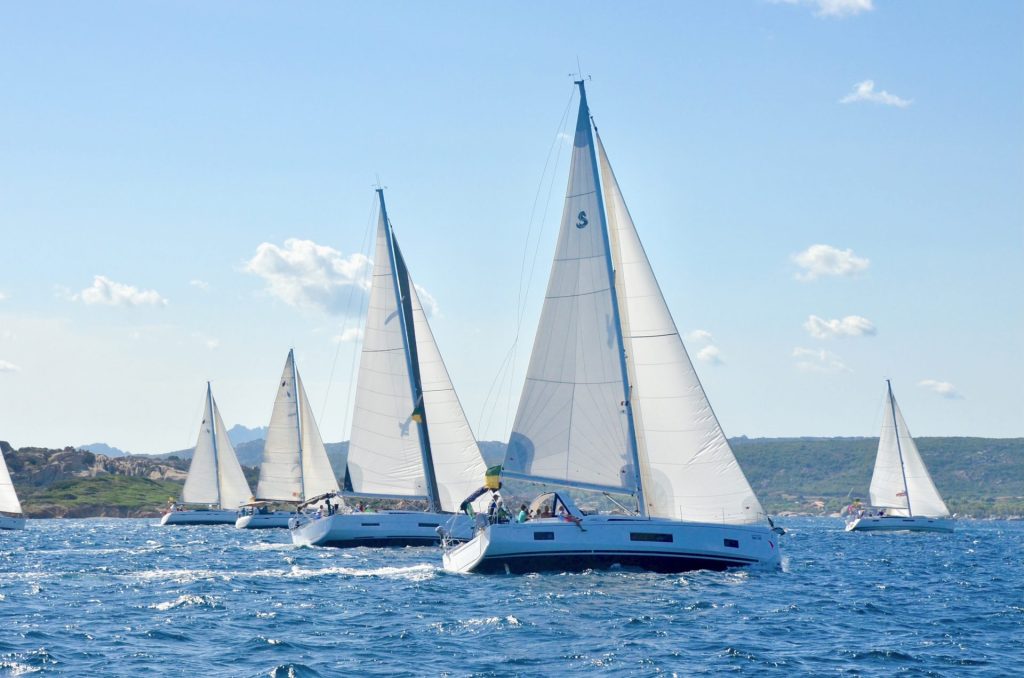 Mino for spending a week with us, for sharing his valuable local knowledge, for helping with the mooring arrangements and for booking us in that great restaurant in La Maddalena!
Di Suter for producing more green/yellow flags at such short notice!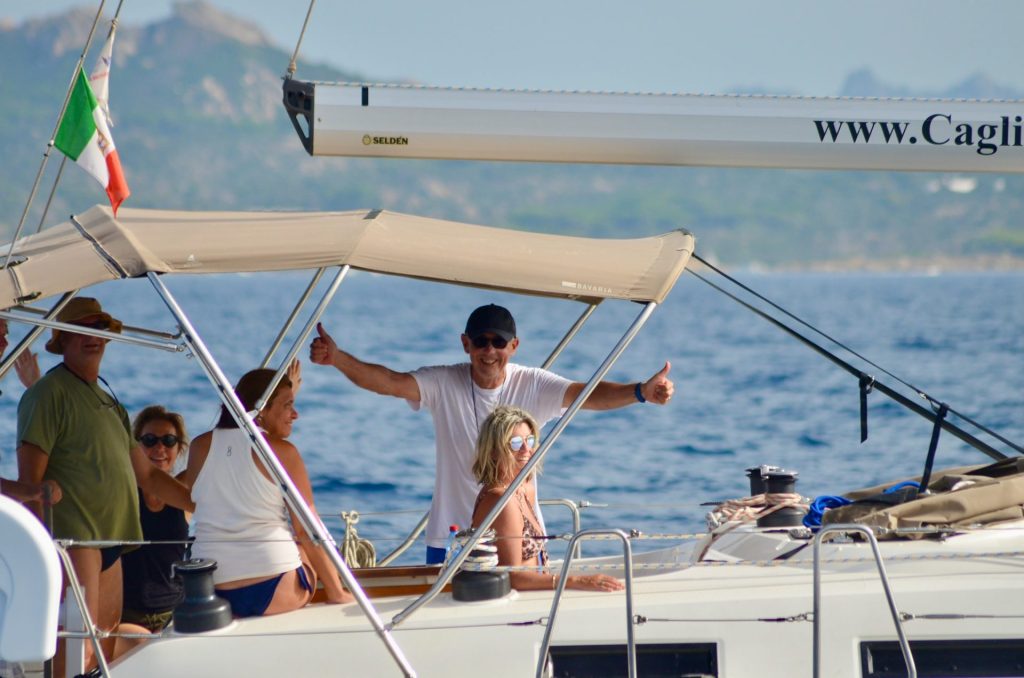 I really hope everyone enjoyed this year's HPYF as much as we did. And I hope to see as many of you as possible with us next year.
Instagram: @highpointyachtfests
Facebook: High Point Yacht Fests
Hashtag: #hpyfsailing
Reunion will be in Rotterdam, 28 January 2023!
Enjoy the coming months and good luck with all the plans and happenings. Keep in touch.
Hugs to you all.
Sasha x