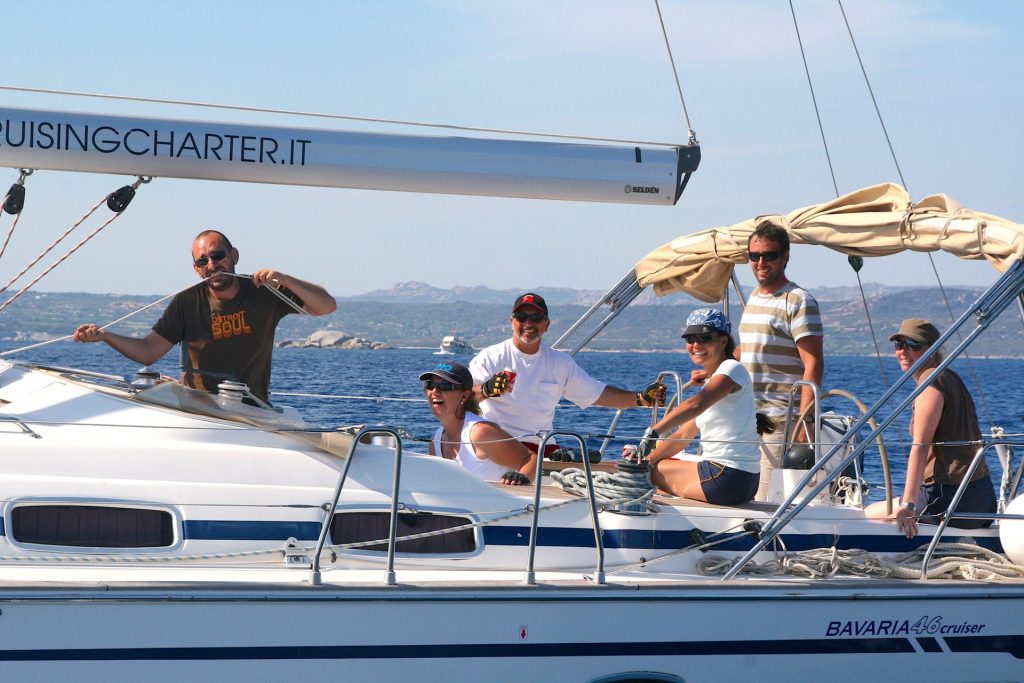 This was the very first Yacht Fest (HPYF 2010) event in Sardinia and we pretty much immediately realised that we would be back there again. North Sardinia,
Costa Esmeralda, with La Maddalena archipelago and Southern Corsica, are amongst the most fun and beautiful sailing grounds on the
Mediterranean.
THE GALE SANDWICH……
The weather during the week was great, except day 1 which saw 40 knots of wind and meant a day of shelter in Portisco. As the fleet returned
on Friday the winds were building for what turned out to be a 2-day storm. Our 5 days of sailing fitted perfectly between these two gales!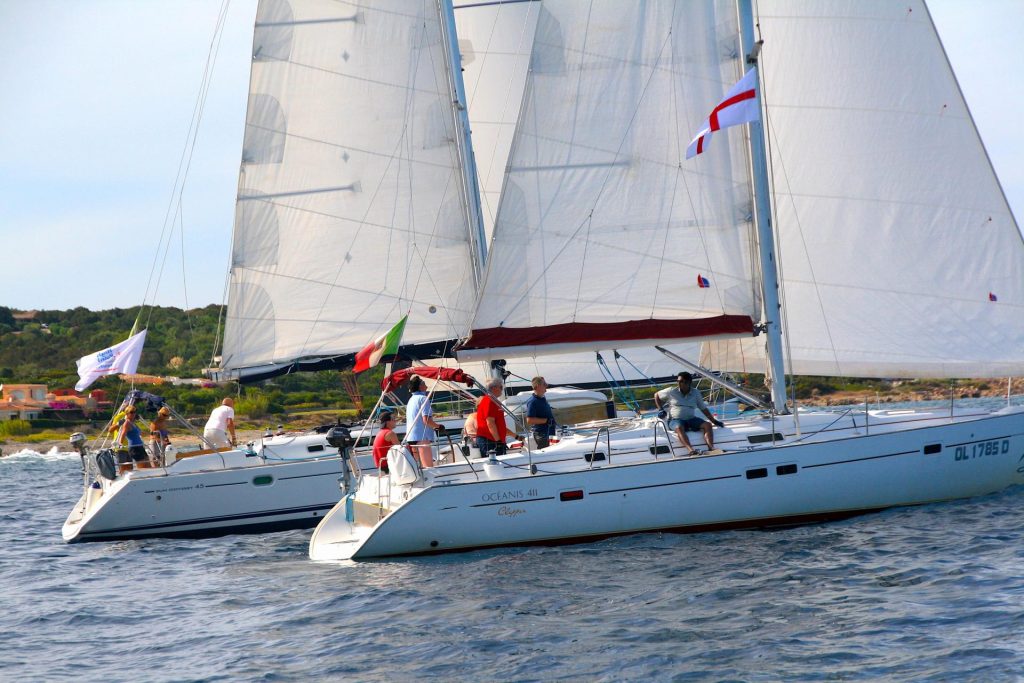 Sasha, John and Dave were delighted to welcome everyone in the Aquamarina restaurant in the Marina di Portisco on Saturday evening.
Sunday morning we woke to winds of 40 knots and decided to stay in harbour for the day. On Monday it was perfect and we sailed to Cala
Gavetta on La Maddelena after a midday swim in Porto Cervo and a short race which was won by Carolyn's team, beating Colin's boat by
less than a minute!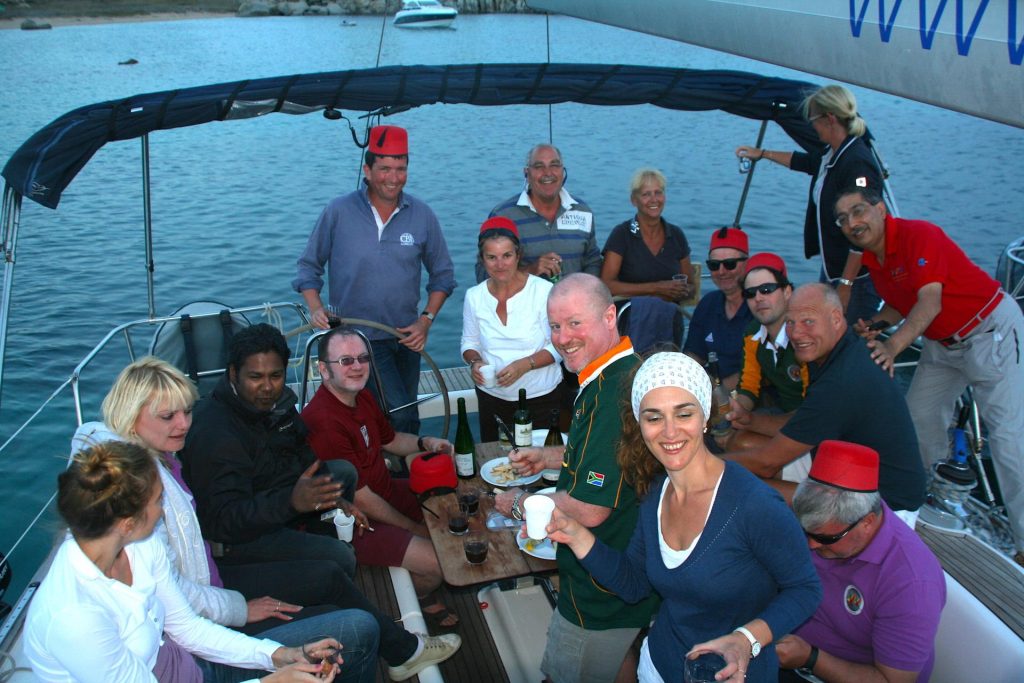 Tuesday's course involved a start by the SW corner of La Maddalena, a beat between Spargi and La Maddalena and a finish by the lighthouse
on the west coast of Maria. Carolyn won again, just beating Colin with John and  Zoran in  close competition for last place which John eventually
secured. Then we enjoyed the spectacular cliffs on the approach to Bonifacio – magnificent, no matter how many times you see them! On Wednesday
we anchored in the beautiful bay of Rondinara for swimming and lunch waiting for more wind. It came in the afternoon and we had a short race
which Carolyn won and Colin snatched 2nd place from John by just 7 seconds. That took us to Porto Vecchio.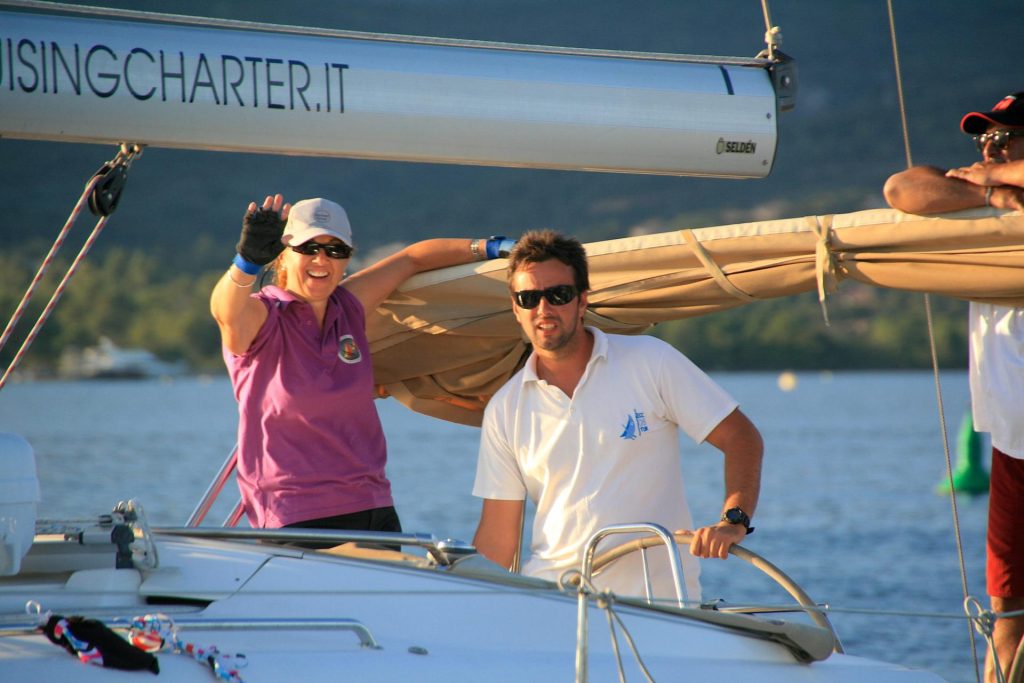 Thursday was another day of beautiful weather with a decent breeze and warm sunshine for the race to Lavezzi. This time Carolyn let John
sneak victory. We anchored up for the night in the most westerly bay on the SW coast of Lavezzi. While some of the crew swam or relaxed
with sundowners, the others prepared for a gourmet feast-fest competition, which Zoran's team won – barnacles couldn't stop this victory!
It was great to spend the night with all four boats rafted up at anchor. In the morning we had turned 180 degrees as the wind changed from
a gentle south-westerly to an increasing easterly. Under leaden skies the fleet motored to near the island of Porco. The wind increased in strength
and we had a short, wet race from there to deep in the Gulfo Pevero. Carolyn's crew made probably their only mistake of the week as they
rounded Secche del Cervo and set a course too far east. By the time they corrected it the best they could do was 3rd allowing Colin to snatch a win,
beating John by 3 seconds! The winds continued to strengthen as we approached Portisco in a force 7, rising to a full gale overnight and for the
next couple of days. Phew, back just in time! A farewell and prize-giving dinner was held in the Su Cubone restaurant up the hill above the marina.
After presenting top spot to Carolyn's team as the fastest crew and overall winner of High Point YachtFest 2010, we moved inside for dinner
followed by Karaoke starring our own Dave and Danny amongst others! Reflecting afterwards everyone agreed it had been an exceptional week
of sailing in a fantastic location and with a group of people who had thoroughly enjoyed each others' company. All agreed this is a place to visit
again…and soon!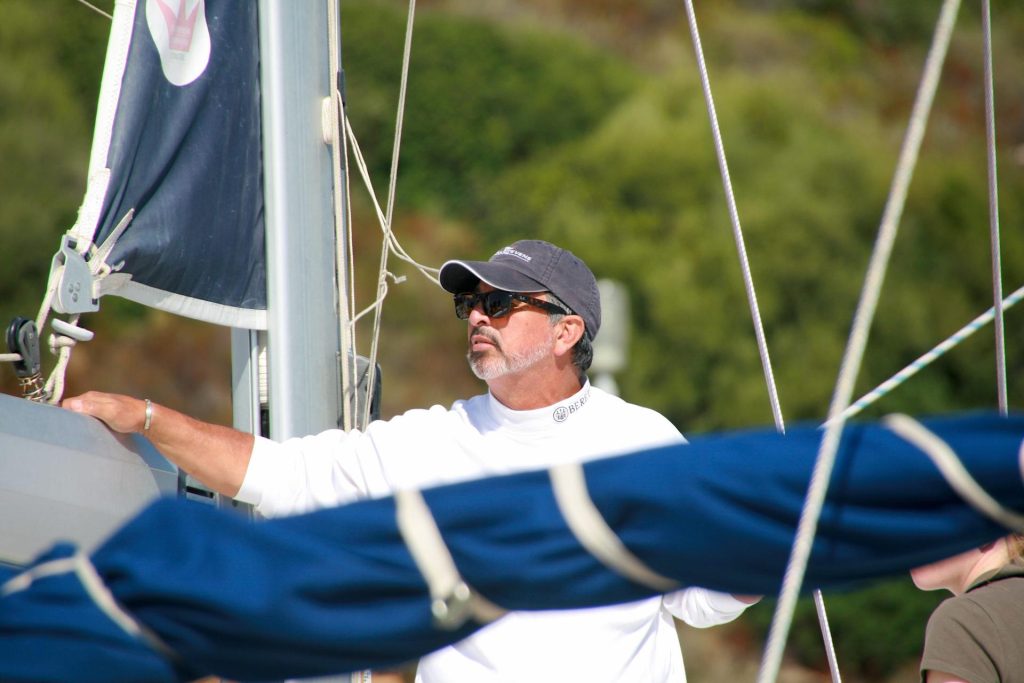 (Remembering a dear friend, Ernesto Machado, who we first met in 2010.)
Please check the link below for more information on the High Point Yacht Fest event and other past and current events too:
HPYF regatta 18-25 September 2010, Sardina & Corsica
Did you like our journey through HPYF 2010? Find out about HPYF 2011 here!