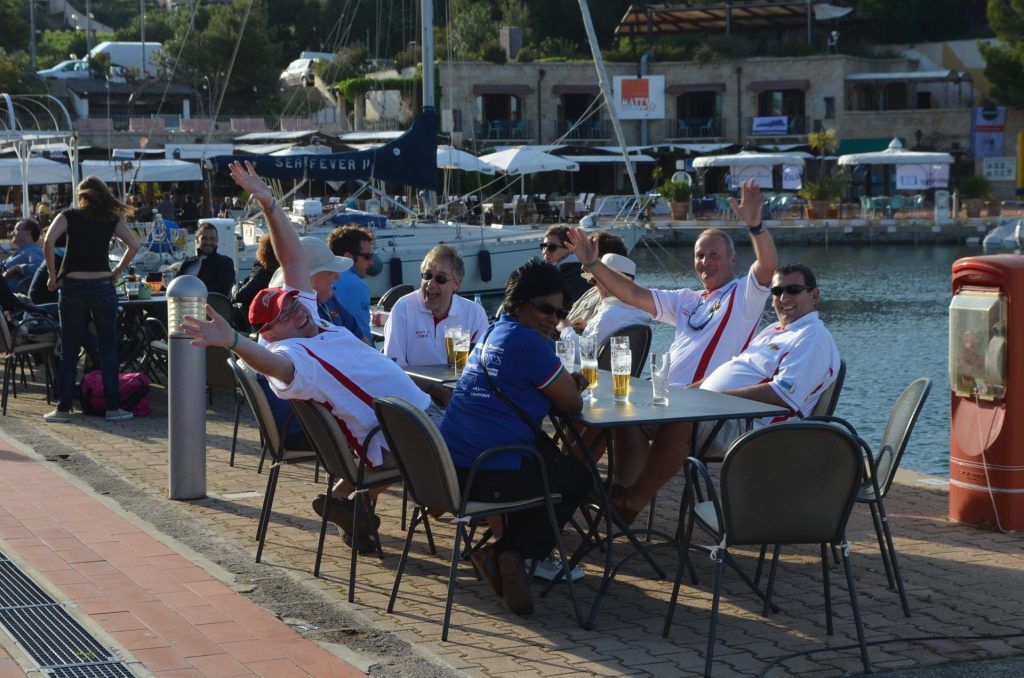 Boat ECC 35, Angelo:
'Dear Sasha,
after many years together in many ECC editions you have again demonstrated your capacity to organize a great event and to manage against adversity.
My crew and I join to your thanks to all the organization. A personal thanks to you: it is always a great pleasure to meet you.
Strong Ponente in the Bocche di Bonifacio is not a new discovery: we have been unlucky but I agree with you that that area where we have been is the
most beautiful of all Mediterranean sea ( I'm deeply romantically linked to North Sardinia because I started to be there since I was a boy).
Dear Jan, A great thanks also to you that had the courage to do this risky choice: I think that most of us enjoyed ECC 2014.
Dear Jens, again an affectionate hug and our best wishes for the new ECC, my friend.
Alleluia to ECC!!!
Our best regards to everybody.
Angelo'
We are proudly announcing our role as the 21st Engineering Challenge Cup organizer for 2014 charter race. This will be our fifth time and we very much look forward to
seeing all the familiar faces again and to meeting the new participants. I would like to thank Jan Bonset, ECC 2014 Commodore, and his team
for choosing High Point Yachting again for the organization of the 21st Engineering Challenge Cup charter race and for deciding on a completely new destination for the
event – SARDINIA & CORSICA!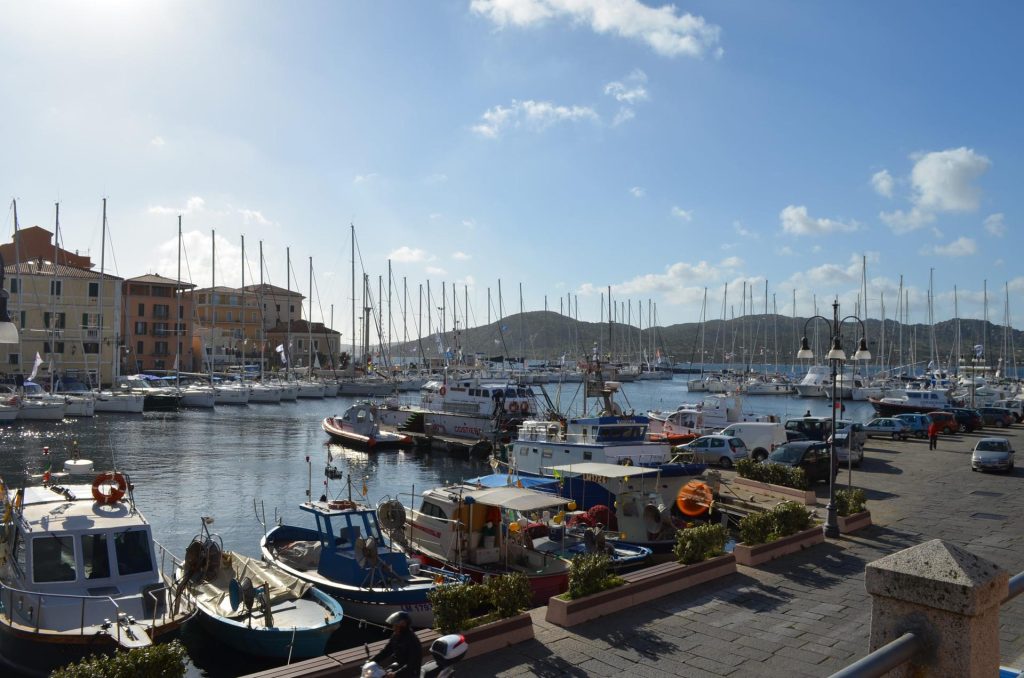 ECC has not been in Sardinia & Corsica yet and we are honoured that we have been chosen for this destination too.
We love SARDINIA & CORSICA and have been promoting the area for many years. It is indeed one of the most beautiful
parts of the Mediterranean.
Charter race, the 21st Engineering Challenge Cup (ECC) will be held from/to Portisco, 26th April – 3rd May 2014,
covering the areas of Northern Sardinia and Southern
Corsica (Portisco, La Maddalena archipelago, St Teresa di Gallura, magnificent Bonifacio, glamorous Porto Cervo).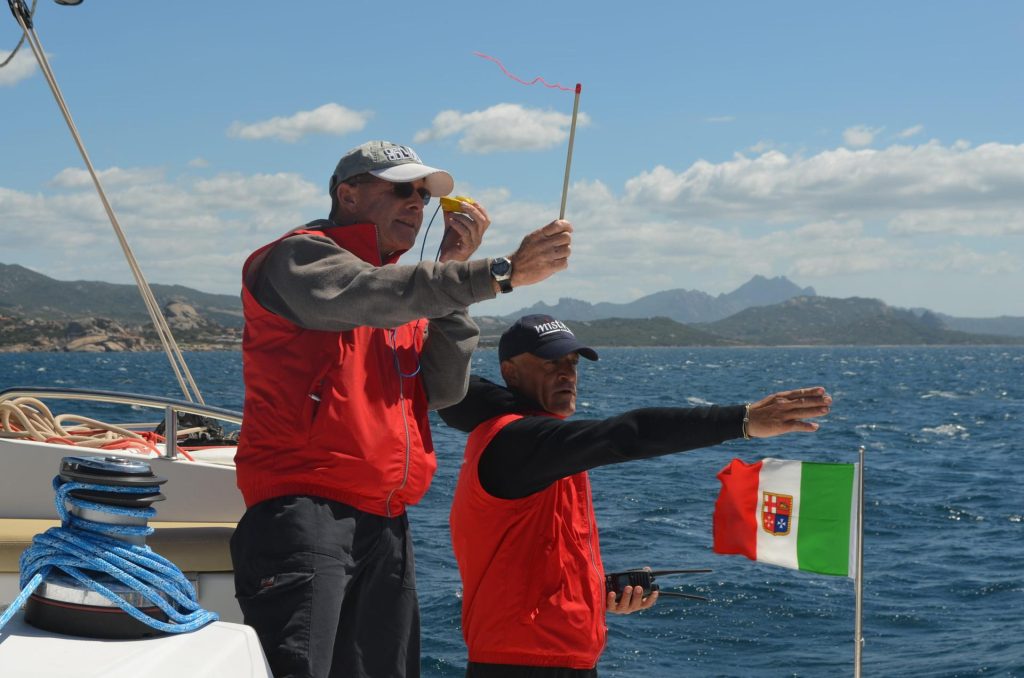 There will be 58 boats competing and a support fleet of four boats (two catamarans and two RIBs). We have teamed
up with the charter companies to secure the boats and with SYS (Sardinia Yachting Services) and YCCS
(Yacht Club Costa Smeralda) in order to provide a superb service, organize moorings and events and racing support.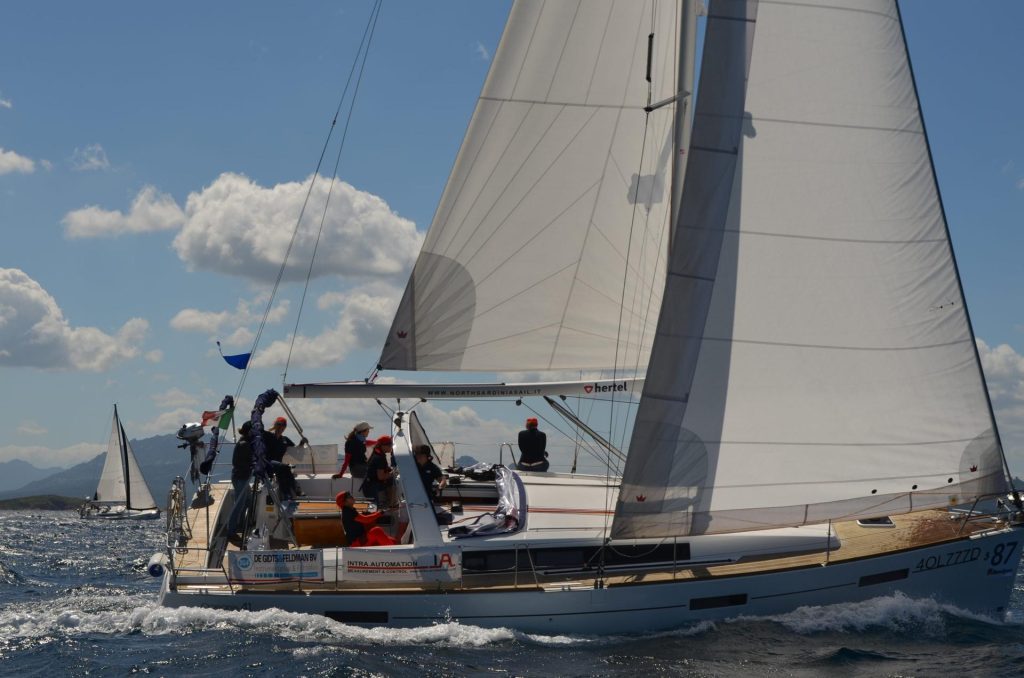 10/10/13 – 17/10/13 – We spent a week in Sardinia on the recce trip for ECC 2014. We sailed from/to Portisco, visiting:
La Maddalena town and archipelago, Porto Massimo, St Teresa di Gallura, Bonifacio in Corsica and Porto Cervo. The trips was a great success and we are
confident that the ECC 2014 will be another fantastic event.
The following six months were spent in shaping up the event – Our charter partners helped with choosing the right support team and together
with our race officer Franco Pistone, they suggested the most suitable daily routes; SYS team helped with organizing mooring in each port and our
evening events, including the catering. Planned route was as follows: Portisco – Porto Massimo (Dutch night) – Bonifacio, Corsica (free evening to explore
this amazing city) – St Theresa di Gallura (AVEVA night) – La Maddalena town (free evening for exploring the town and for dining in local restaurants)
– Porto Cervo (DDM plus sponsors evening in the YCCS Club) – Portisco (Prize Giving night). With the careful and very detailed plans and program,
we were very much ready to welcome 370 participants in Sardinia!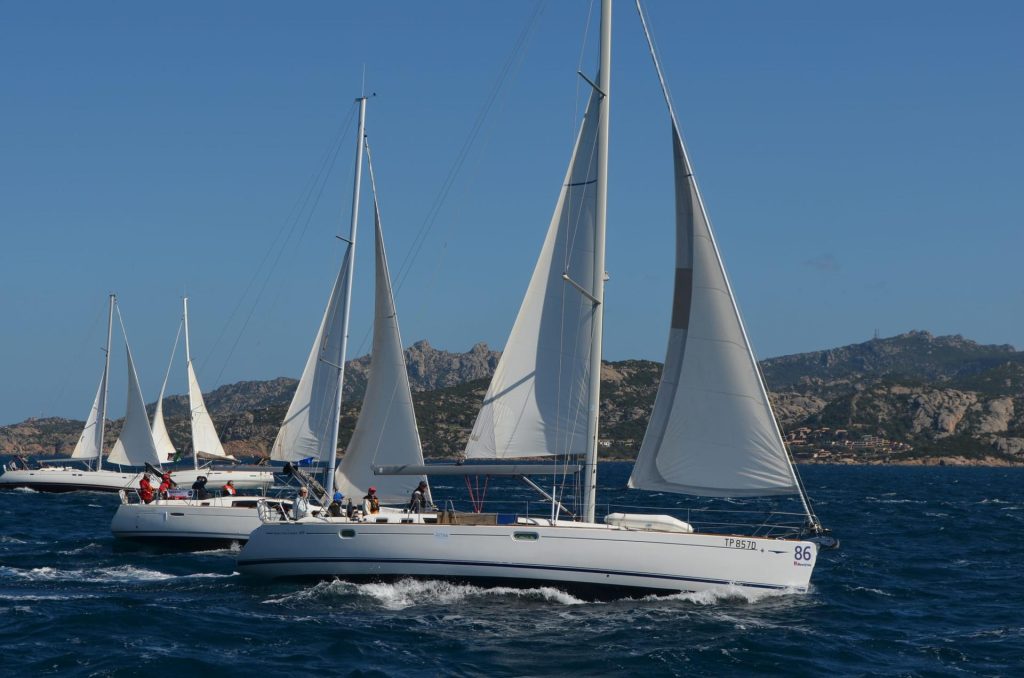 We arrived on 22nd April to do the final preparations for the ECC week. The weather forecast had already indicated that we might have an exciting
week ahead of us! And indeed it was!
26/04/14 – 02/05/14 – Charter race, 21st Engineering Challenge Cup 2014 – What a week! With 56 boats and 370 participants Marina di Portisco was
as full as it normally is in the middle of the summer. Our Welcome Party at Matt's – Aqua Marine – Calipso was a lovely get-together for most of the
participants and a warm introduction for the new crews. Famous Mistral made it clear that it would not leave us for the rest of the week and we have
one of the windiest ECCs so far! We changed our route completely. The program was recreated on a daily basis in order to accommodate the fleet
in terms of safety, sailing and evening events.
Our local partner at SYS and Navigo Sardegna played a major role in making sure we are not only safe and comfortable but that we also see the best
of the area and have a great time too! Our final route was as follows: Portisco – two nights in La Maddalena – Cannigione – Poltu Quatu – Porto Cervo
– Portisco. Our final night in Marina di Portisco was again professionally organized by our partners Matt's and Aqua Marine and it was a tremendous
success.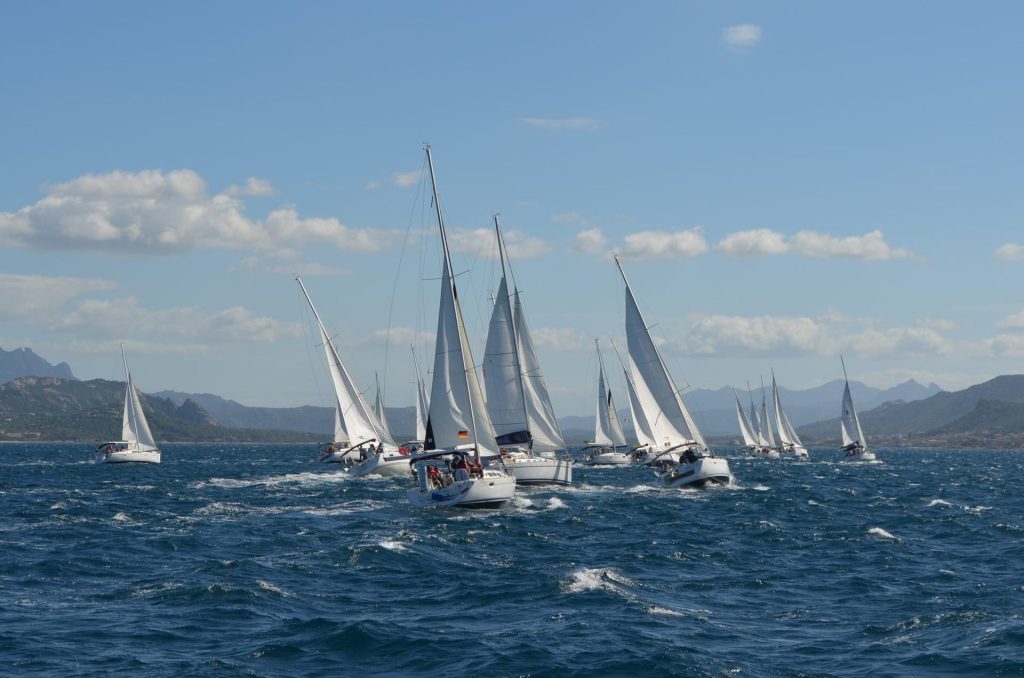 CONGRATULATIONS TO JENS WILKENS ON BECOMING THE NEW ECC COMMODORE!
I would like to thank many people who have made this charter race possible for us: ECC 2014 Commodore Jan Bonset and his team for choosing us to
organize ECC in Sardinia; to Renato, Gauthier and Kristine of SYS and Navigo Sardegna for their patience, their time devoted to helping us and
all the organization they did for ECC. Without them, this event would have not been possible; to the charter teams on the ground who worked
incredibly hard to organize the full support for daily racing, support for the boats and who put together a fantastic support team for the week:
Sergio, Massimo, Paolo, Mario, Giuliano! We would also like to thank our Race Officer Franco Pistone who made it possible for us to explore the
archipelago while racing safely.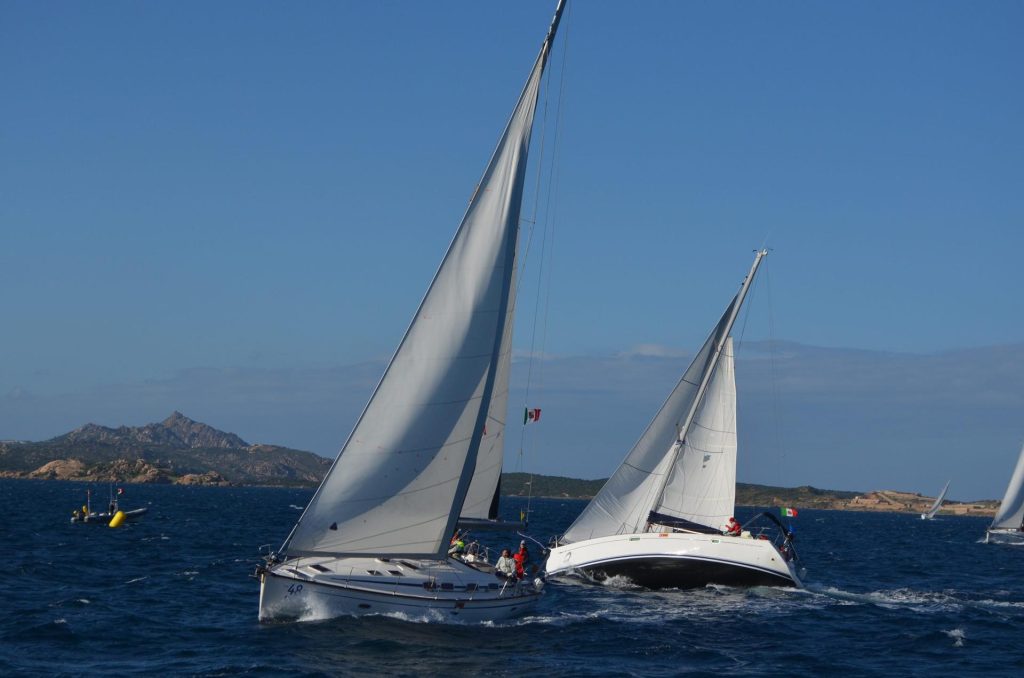 Articles from the local newspapers:
Boat ECC 20, Adrian:
'Please receive on this way from boat 20 "UHDENORA" our Congratulations, Admiration and Respect for the successful organisation of the 21. edition of ECC regatta (2014). We all were aware of the difficulties and tremendous effort behind ECC 2014 event. Our respect and warmest thanks are going without saying also to High Point Yachting/Sasha King and her team for all the hard work and support given to our event. You were fantastic. Thanks a lot and we are confident to be again with you all also next year with Jens Wilkens as Commodore, whom we congratulate warmly for this year's victory.
Best regards
Adrian'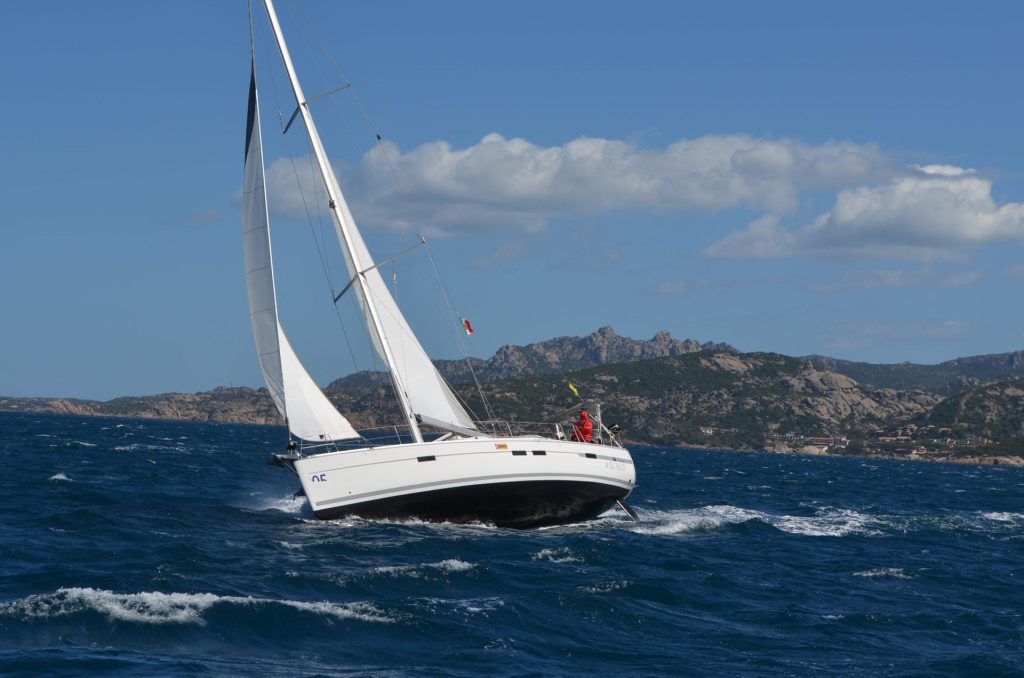 Boat ECC 80, Giorgio:
'What to say, more than the enthusiasm that all crews shown for the beautiful location of this ECC. It has been really a great challenge for High
Point Yachting, Jan and his team, as well as all charter companies to organize and manage this year event.
In fact, wind and weather did not help in making everything going smoothly but you all were able to manage the situation always providing the
best assistance and great solution to all unexpected events. I still remember Sergio's team running from one boat to the other to solve all problems
and I still have in my eyes the guy climbing the mast in La Maddalena to replace the broken mainsail, in 25-30 kns wind.
I sincerely wish to thank all of you, organizers and competitors (all friends) for this great week … it will remain long in my memories.
A great 'Bravo' to Jens for the impressive performance of his crew. No discussion on who deserve to be the next Commodore. Good luck!
… and see you soon in 2015′
Boat ECC 15, Ernst:
'Thanks Sasha, You were outstanding! See you probably next year. Cheers, Ernst'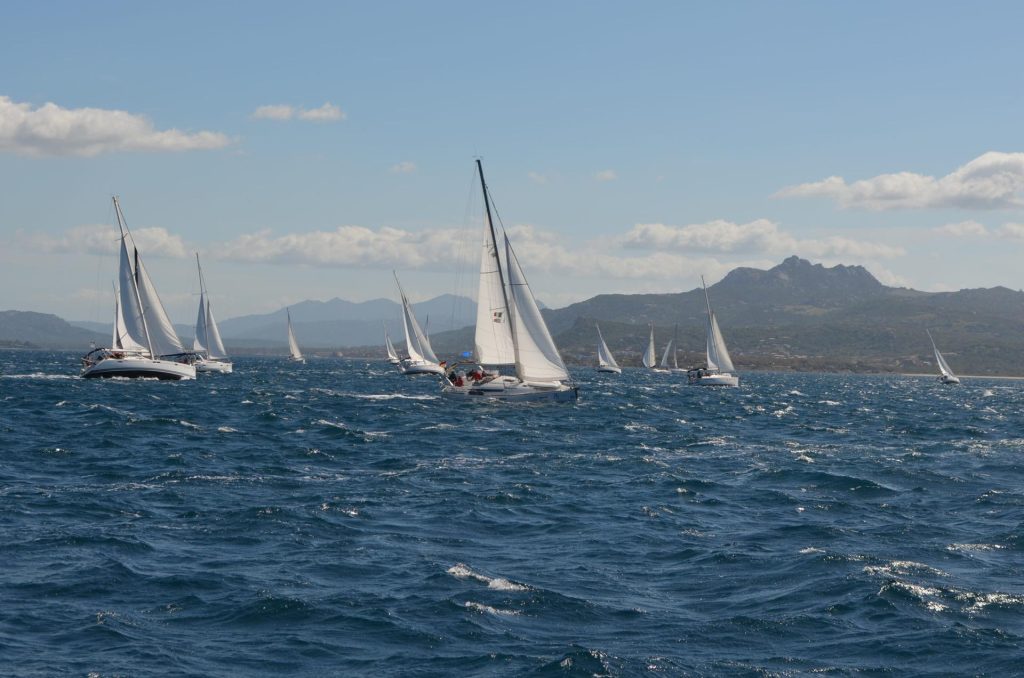 Boat ECC 73, Dave:
'Jan & Team, Sasha & Elena,
Whilst the wind was a bit stronger than we may have wanted, we got some good sailing in and manage to see some great locations and certainly
gave us an appetite to go back.
I'm sure it was a very challenging week from an organisational viewpoint, but it was executed perfectly so congratulations to all involved.
Looking forward to seeing you on 2015 ECC.
Best Regards, Dave'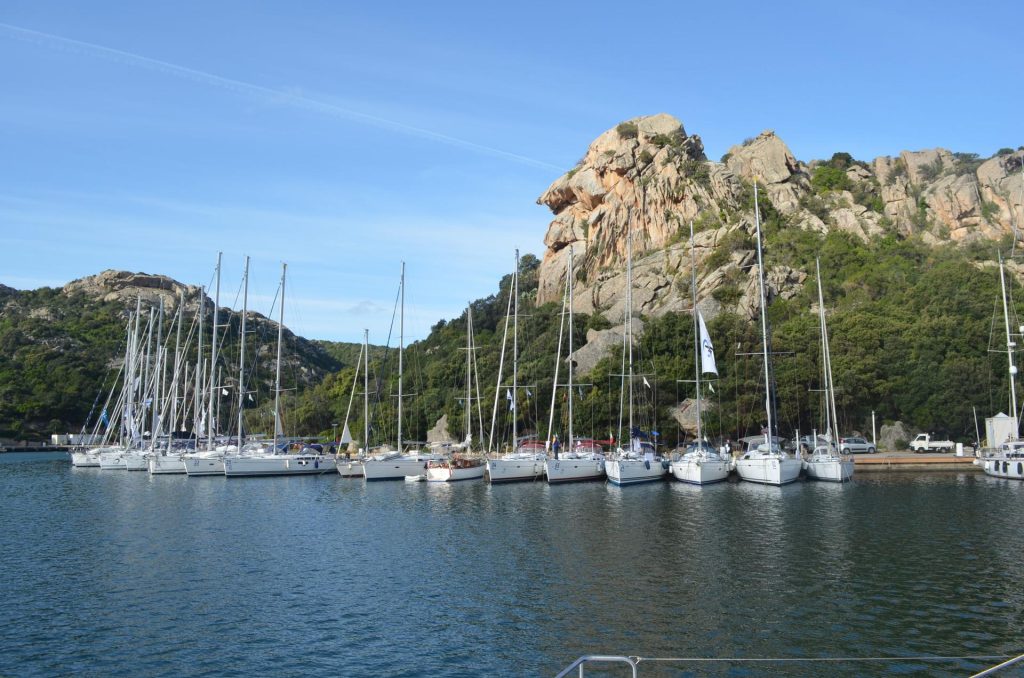 Boat ECC 45, Bob:
'Jan/ Thank you – to all who organized charter race ECC 2014 Sardinia & Corsica we had fun on EC 45
Thank you to " La Maddalena" for being patient with us, for providing a sail repair service 'par excellence' and looking after Horatio Nelson.
We enjoyed a 5 km stroll to Caprera to visit Garibaldi's resting place on the way back we stopped in Charlie's Bar for refreshment a special treat.
Thank you to the sponsors and Adriatic Holidays for without them the move to Pulto Quato would not have been possible; worth waiting outside the
harbour for two hours definitely yes.
Thank you for the boat selection process so we could select Bruxelles and a big thank you to EuropeSail for preparing the boat for a week of racing;
we handed Bruxelles back well prepared for the charter season ahead.
Thank you to the Race Officer for a series of races and for the race into Porto Cervo. It will be examined in detail as the best for Boat 45 ever.
The crew had a round of drinks in Nelson's Bar Porto Cervo- skipper insisted .
Thank you to all the competitors for making the event so special so we want to come back again and again. Jens has a great year ahead.
grazie mille
Bob'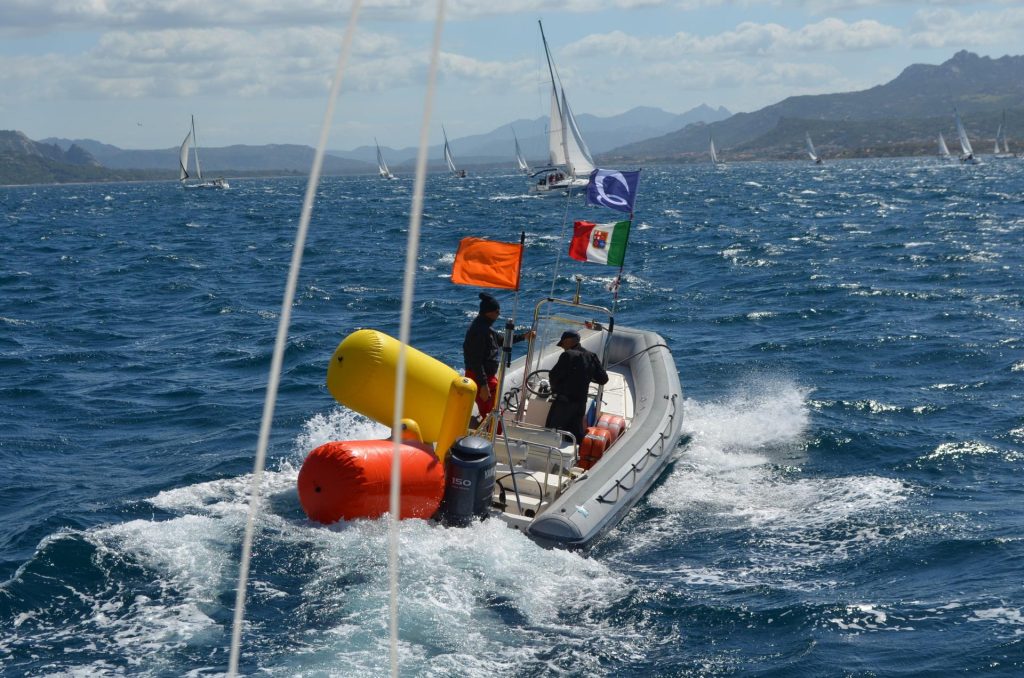 Boat ECC 36, Carlos:
'Many thanks my dear Sasha for your magnificent and extremely professional work done
All the best, Carlos'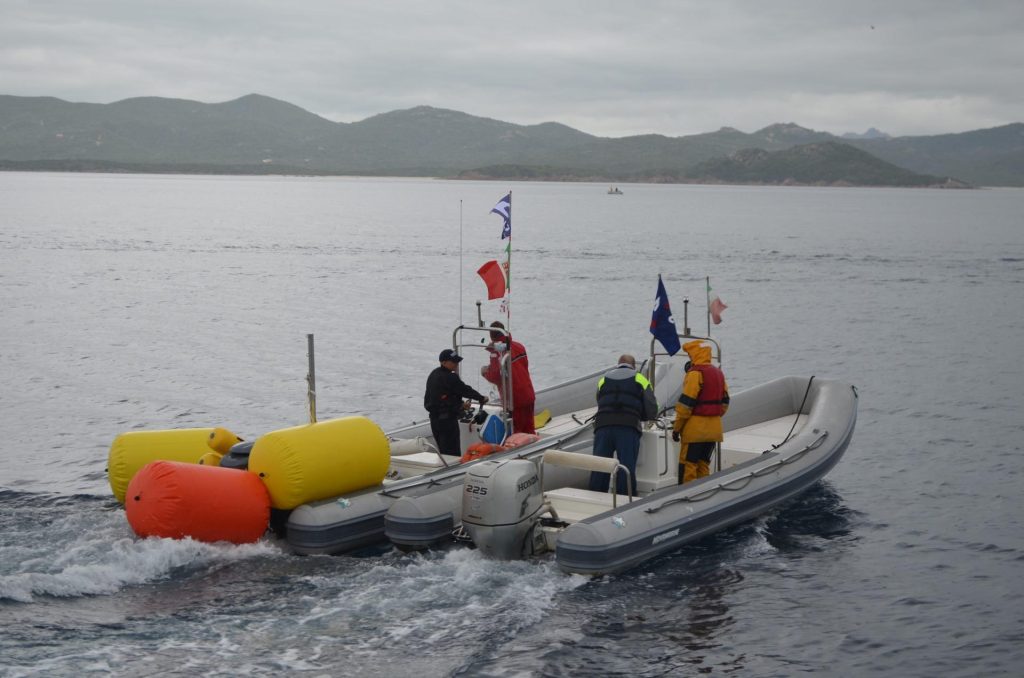 Boat ECC 24, Martin:
'Hi Sasha,
This is from the crew of ECC24, we would like to thank you and all your team for your input to an excellent week and appreciate all your efforts
that had been put into arranging ECC 2014 and the speedy and efficient re-arrangements due to weather, repairs and different locations etc.
We all greatly enjoyed the company and event and look forward to sailing with them all again next year.
Best regards
Martin'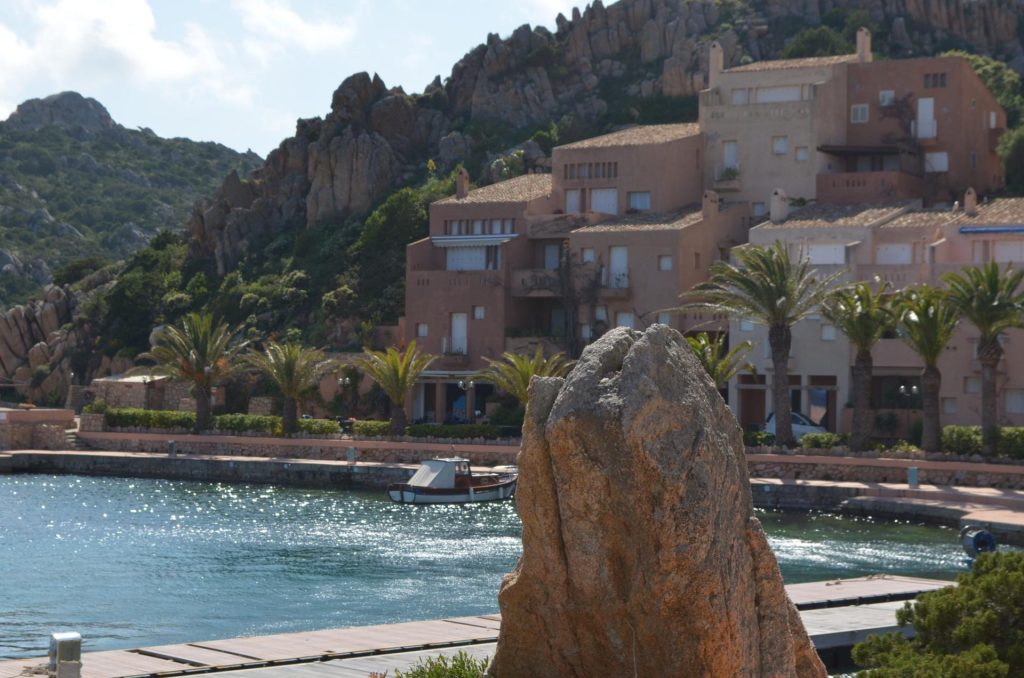 Boat ECC19, Spyro:
'Dear Jan, Sasha and your hardworking teams
Belated many thanks from EC 19 Margot for a splendid event. Only you will know the difficulties encountered managing such a large group for a
whole week in the most challenging conditions.
I think I speak for most if not all of the fleet in expressing our thanks, admiration and gratitude, for a job well done!
Best wishes and look forward to seeing you and everyone next year under the stewardship of Jens Wilkens.
Spyro'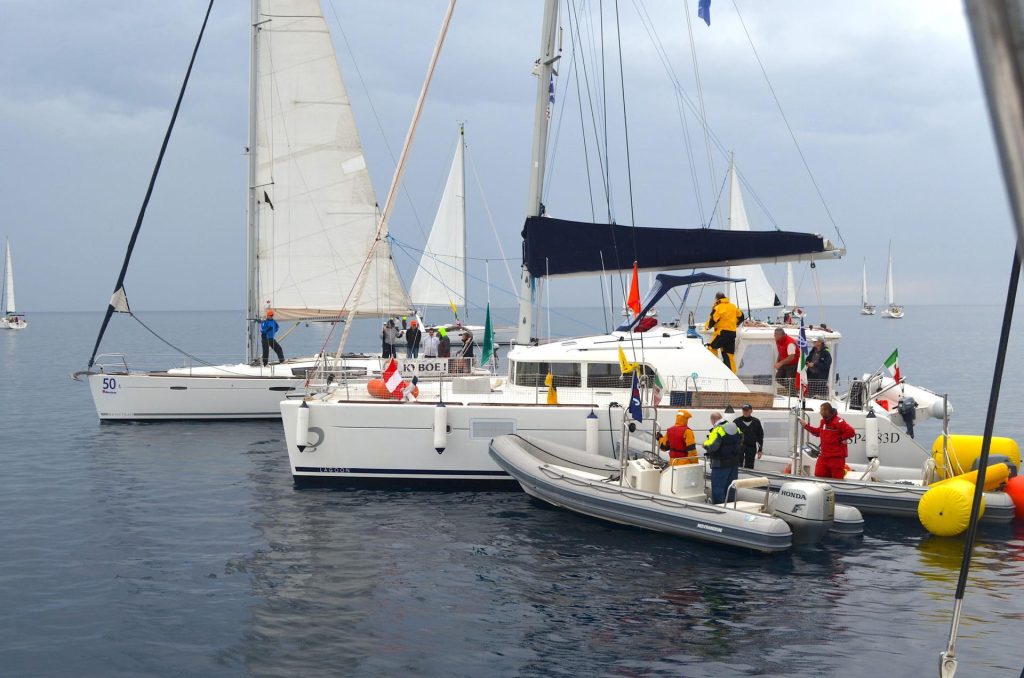 Boat ECC30, Dave:
'Hi Jan and your team. This was my eighth ECC charter race and my first as Skipper.
I had always thought finishing second was perhaps the best place. The problems of your week made that more apparent.
It was an amazing week. My crew and I loved every moment. Maybe it helped that most of them had never stepped on a yacht until they arrived in
Portisco. They thought 35kts upwind was normal.
The logistical nightmare of visiting unplanned marinas at zero notice was overcome. How you Monica and Sasha made a success of the Aveva night
is a miracle. Can't wait to hear where we are all going in 2015. Congratulations to Jens. He has a lot to live up to.
If I was ever skilful and lucky enough to be in contention. I think First place is really best !!!
Dave'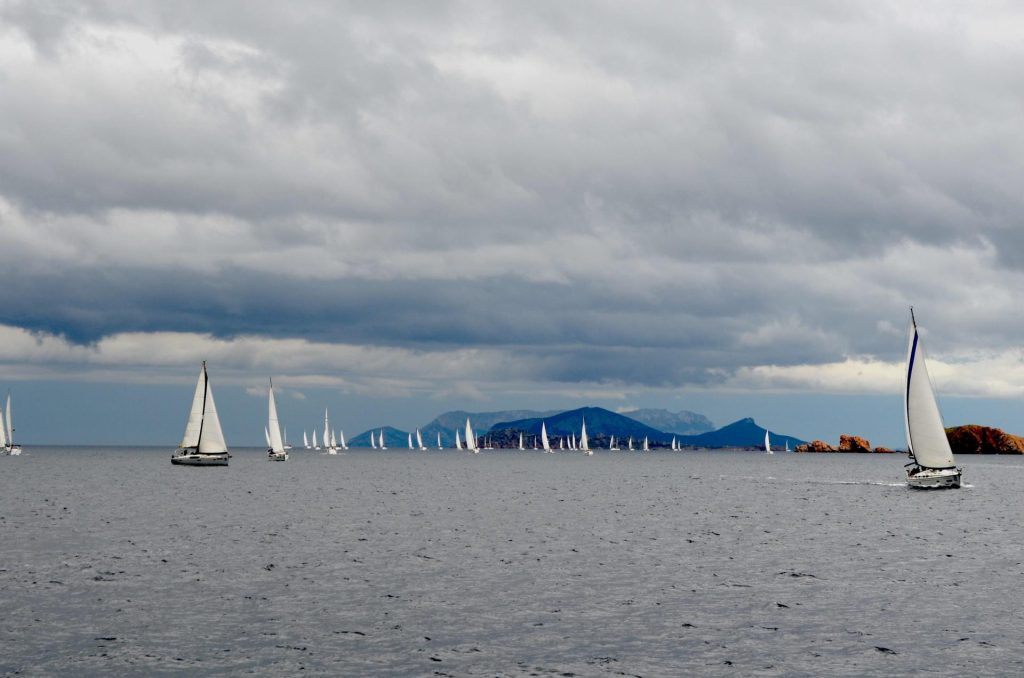 Boat ECC41, Dirk:
'Dear Jan, Dear Sasha, Dear All,
the 'newbie' crew of boat No.42 (SK Continental E-motion) is back at home.
We are profoundly grateful that we were allowed to participate at ECC2014. It was a fantastic unforgettable week and we enjoyed every second !
Right from the beginning we felt the cheerful atmosphere and the warm welcome from all of you ! Sardegna is an excellent sailing location ! We
had four nice races with strong wind and great after-sailing parties ! Last but not least we met nice people, had very good conversations and
made new friends !
Our highest respect goes to the whole team of the organisation committee including the race officer and his team ! You all did a great job !
It was our first ECC, but we couldn't fail to notice what kind of problems you have solved !
Thank you very much !!!
Congratulation to the winner crew of boat No.54 and skipper Jens !
Our best regards to all of you,
Dirk'
Please check the link below for more information on the 21st Engineering Challenge Cup (ECC) events and High Point YachtFest events too:
Interested in the Engineering Challenge Cup? Check the 25th Engineering Challenge Cup (ECC) Sardinia & Corsica here.