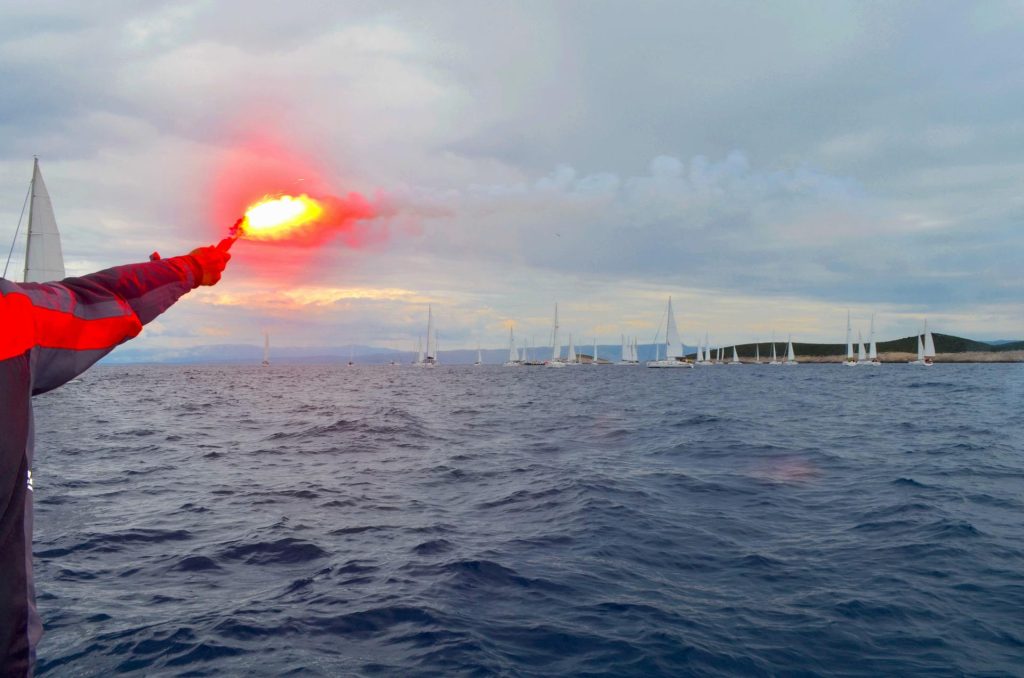 ECC 2017 Trogir, Croatia. We have had an extraordinary week, one that has brought participants closer together than
they have ever been. The ECC family. We lost a very dear member of that family this year, Jose Miguel Martinez. We
paid a very moving tribute to Jose Miguel and sailed in loving memory of our friend throughout the week.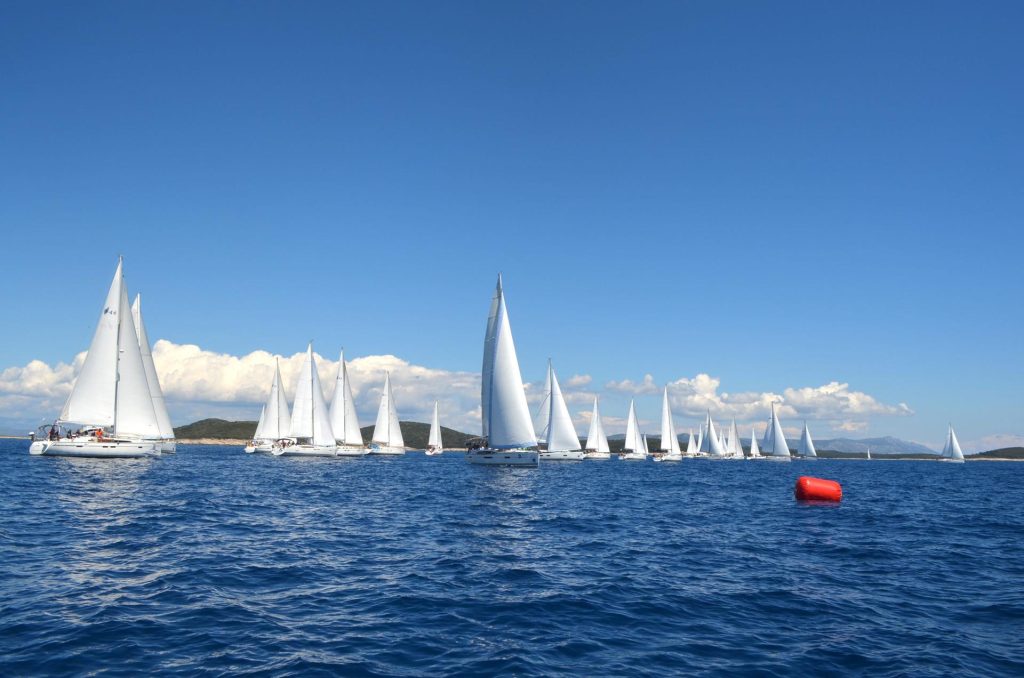 The weather allowed for less races than usual, but we have the winner and the new Commodore of ECC 2018 –
Congratulations to BERTHOLD SCHULZ and his team from Boat 74, the new winners of the ECC event! Fantastic
performance from the new crew and a great spirit indeed. There is a busy year ahead of you, but an exciting one too.
I wish you the best of luck with the forthcoming organisation of the ECC 2018 event.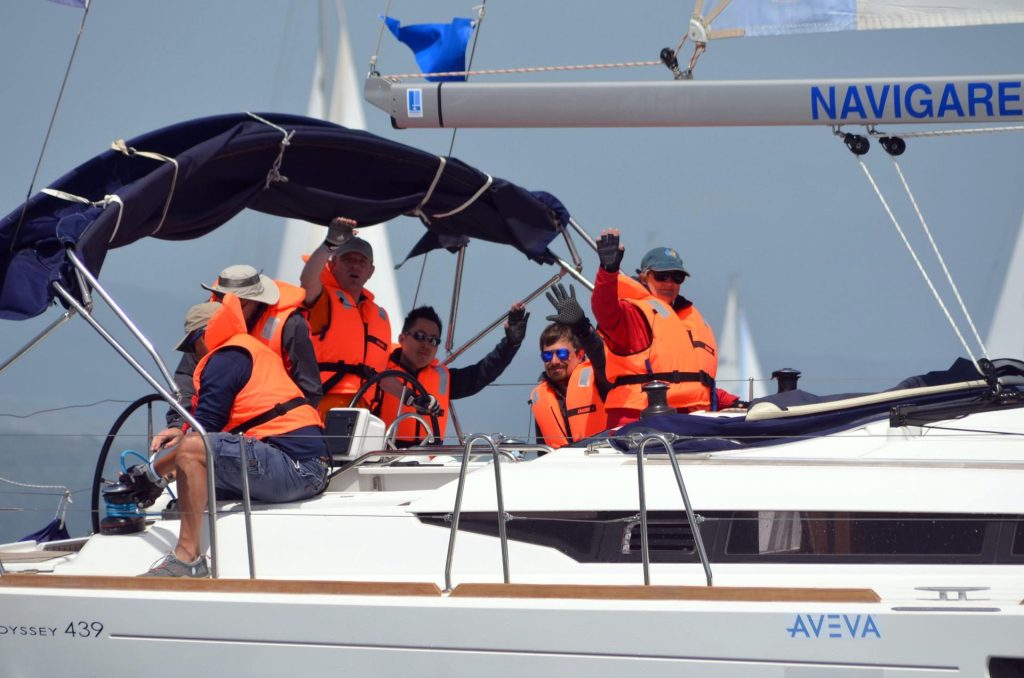 I would like to say a big THANK YOU to a number of people who have, for me, made this event possible and special:
– To Francois and Sjoerd Jan and their team for appointing us to organize ECC 2017 Trogir, Croatia. But also for being
fantastic partners to work with. I thoroughly enjoyed working with you on this year's event, both throughout the
preparations and during the week. You were professional in every way and
great fun too!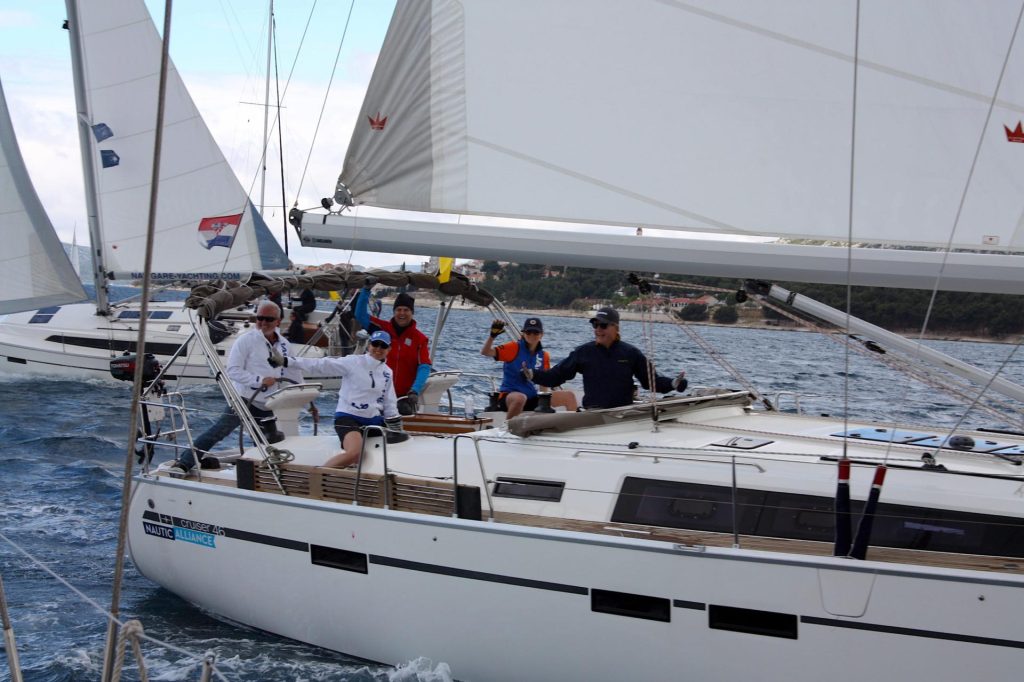 -To our Race Officer, Zlatko Jakelic who supported this years' event with great enthusiasm from beginning to end.
Zlatko cooperated with Alen Kustic during the months leading up to the event and ran the ECC week with a great
attitude and professionalism. It was a real pleasure having you on board and I sincerely hope to be able to work with
you again in the near future.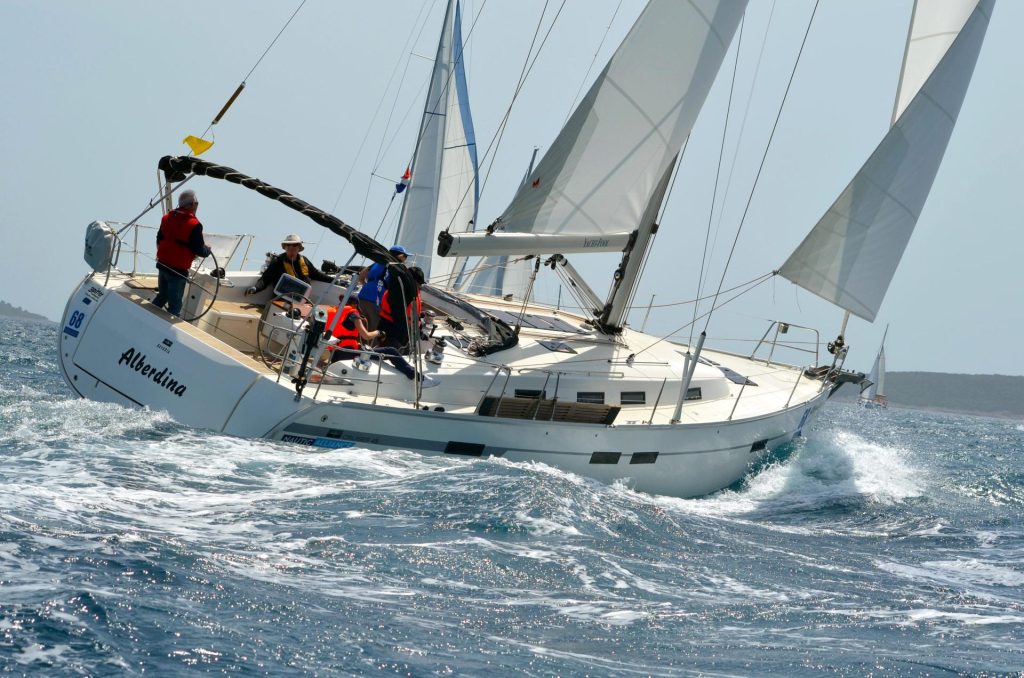 – To Leo Lemesic, our local guru, whose knowledge of the area and expertise in sailing made him a perfect right hand to Zlatko.
– To my UK support team: Eva, who has been looking after the skippers throughout the year, making sure everything was covered and ready for
the start of the event. Eva also joined us for the last couple of days of the event this year. And Dave who has been a fantastic help during the ECC
week again this year.
– To my local support team: Zoran, Rike, Deni and Zare! It was a real pleasure working with you guys and I really hope we get a chance to work
together soon again. You make a perfect team.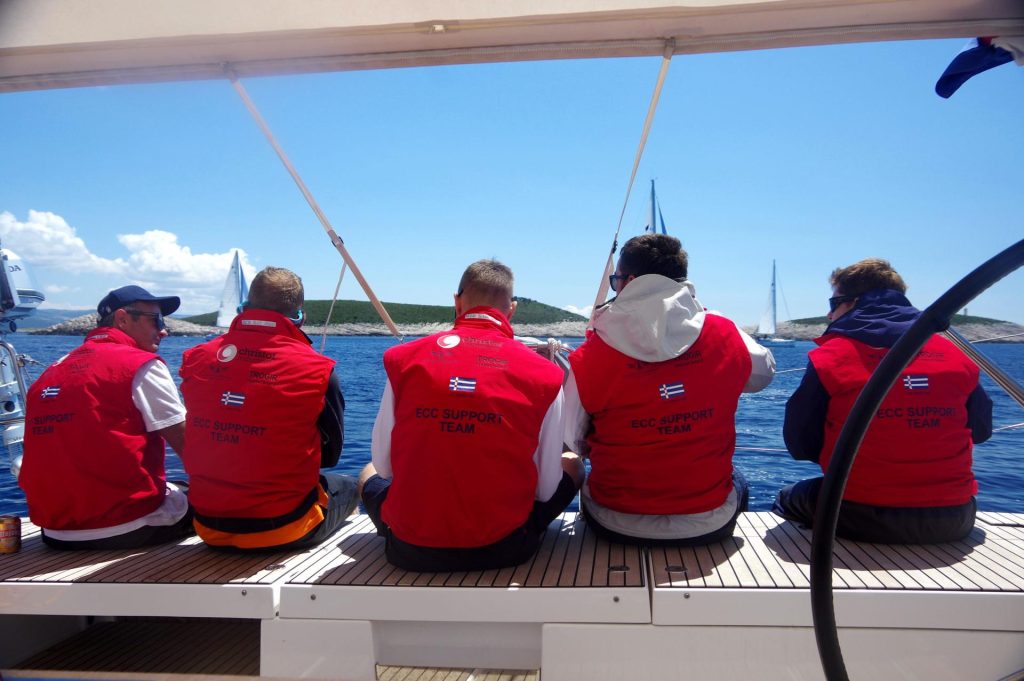 – To Nina and her team from Trogir Tourist Board, our crucial on-the-ground link for an endless amount of logistics.
They were working with us
from the start of the organisation and I am grateful to all they have done for the event.
– To Yacht Club Host from Vis for their local support in registering the event and supporting it with the Federation.
– To people of Trogir and all the places we visited, for welcoming us with enthusiasm and generosity.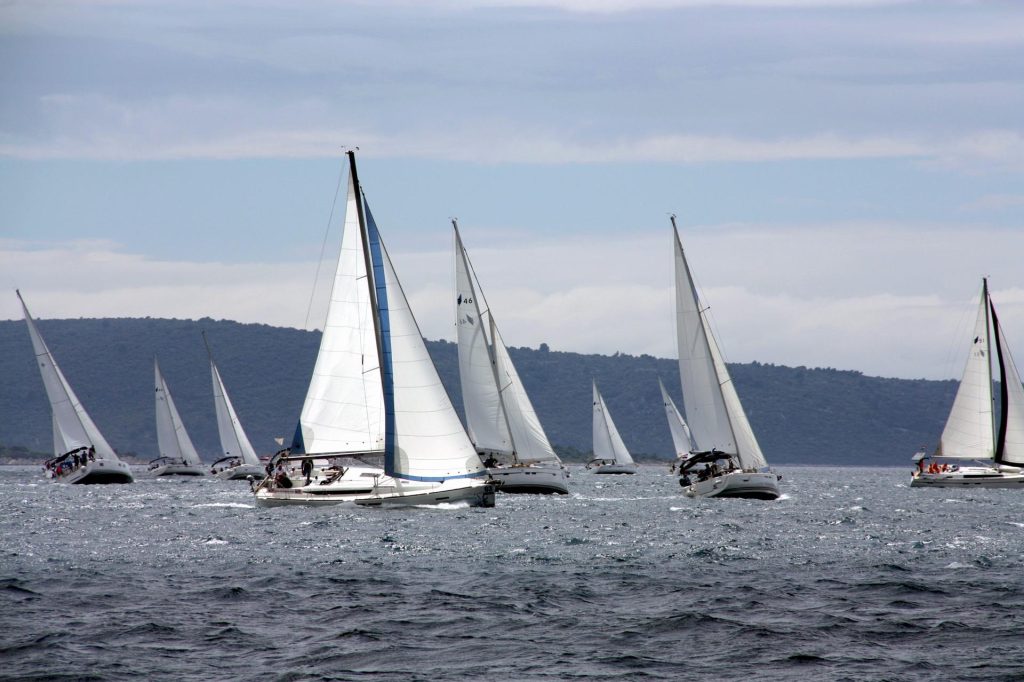 It was great to see so many familiar faces and friends again this year and to meet new ones. Some great memories.
From now on, the first ECC race of the week will be organised in honour of Jose Miguel Martines. This race will keep
alive the memory of a dear friend and dedicated sailor, who died in a tragic accident at this year's event.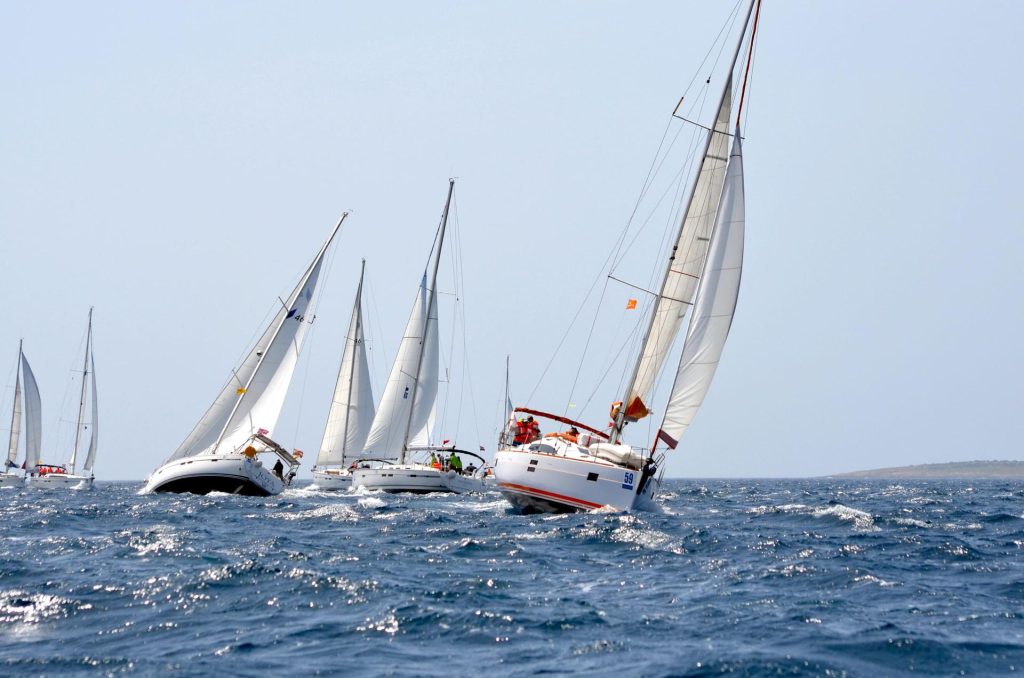 Please check the link below for more information on the Engineering Challenge Cup (ECC) events and High Point YachtFest events too: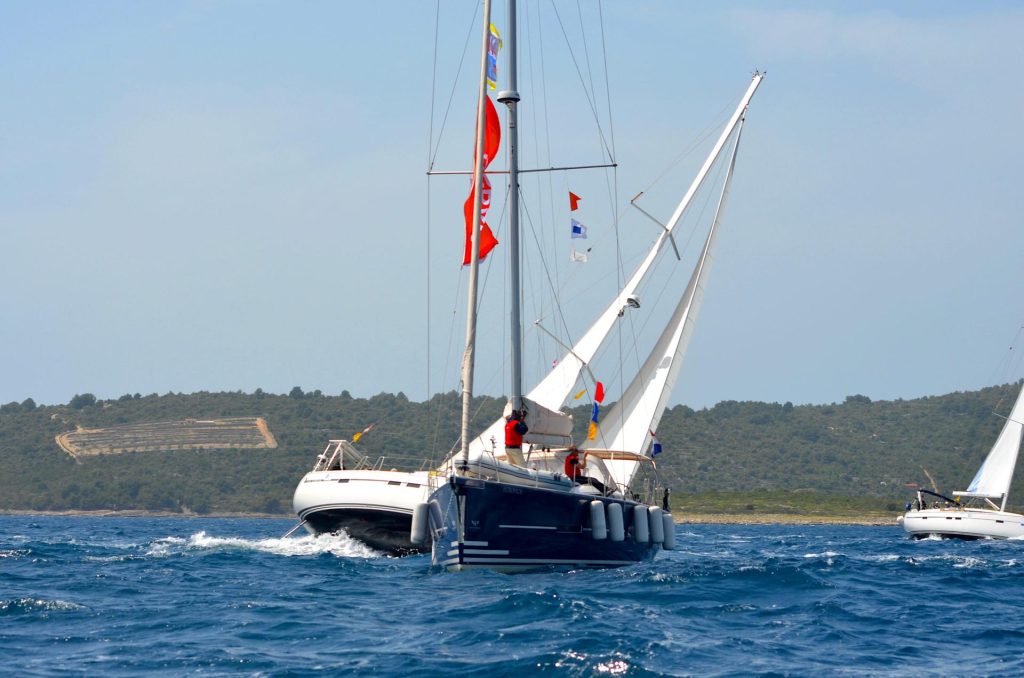 'OSRAM' TEAM, SKIPPER MICHAEL PLAUSER, BOAT 75:
'Dear Sasha,
Just a quick note from Munich: I'd rather be sailing ;-)
Best wishes from crew75: we really enjoyed the ECC week and appreciated the warm welcome to Team OSRAM, as we have participated for the
first time! What a wonderful event & such a good atmosphere in combination with the Croatian sun & wind!
But our special thanks go to you & the whole ECC organisation team! You all have done such a remarkable job in front and "behind the scene" to
make this a success. Yes, we all are sad and speechless about what happened to Jose Miguel – but we shall keep his good memories and it was also
a very moving moment for all of us with all the boats & the flowers in the ceremony ! I can imagine that this has been an unforeseen additional
burden for the whole organisation team!
I just wanted to state the you always found the right balance between the sometimes extreme opinions in the group and you always had our full
support and admiration in the way everything (!!) was managed!
We hope to be part of ECC 2018 again & meet you there as well and intensify our first contacts year by year!
Best wishes & a soft start into the "daily work", Michael & Crew75′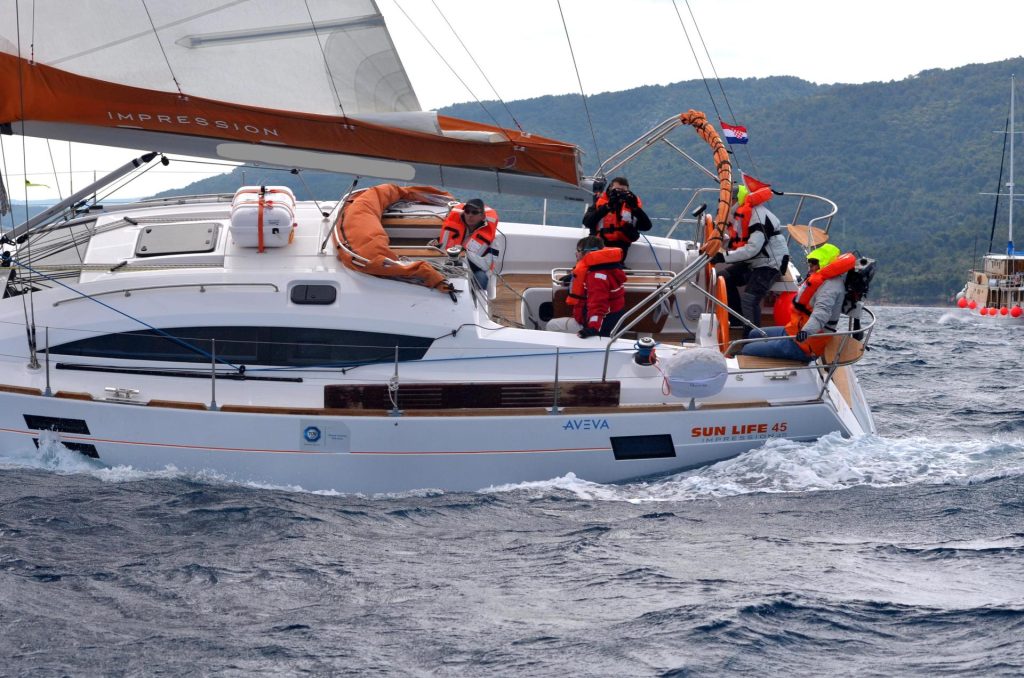 SKIPPER JAKALYN JAMES, BOAT 19:
'Hi Sasha, I would like to thank you on behalf of EC19 for all your hard work before and during ECC 2017. Given the circumstances, it was an
extraordinary week… I appreciate all the help through the year as well as through the week. The information, transfers hotels etc were great.
The charter company were very good as was the boat. I didn't have to leave a deposit. Given the complexity of the event, especially this year,
along with the wind and the weather, it was very well organised.
I can't think of any thing that you could have done to improve the event.
… I nearly forgot to mention the brilliant ground crew! Jak'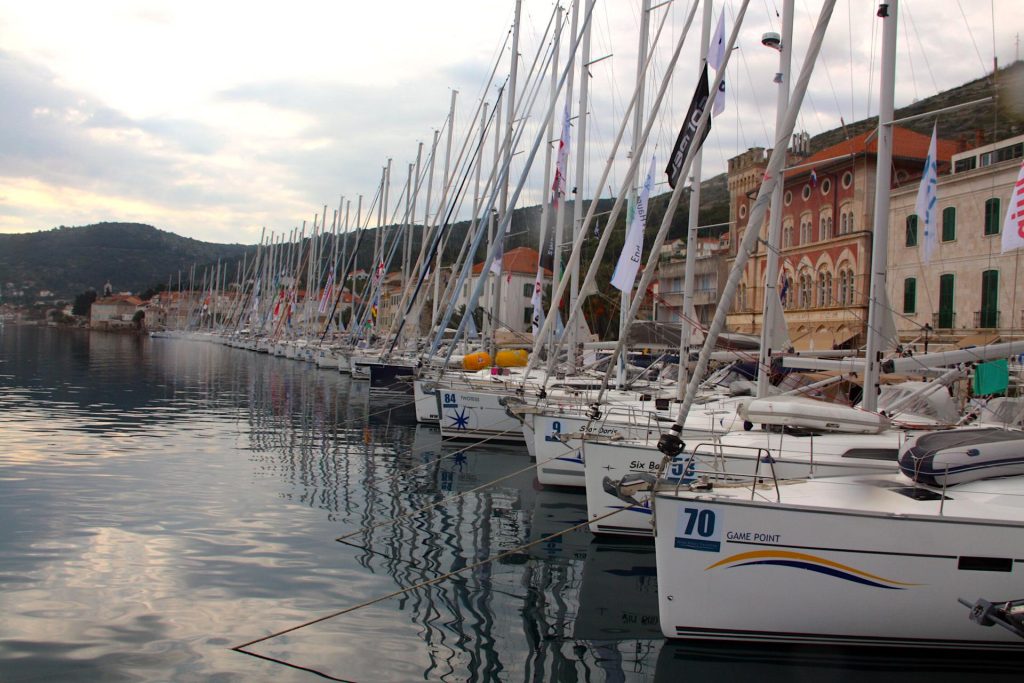 To view all ECC regattas that we have oreganised so far, please check our: PAST EVENTS
Intrested in exploring dream destinations in the Caribbean region, visit this link.