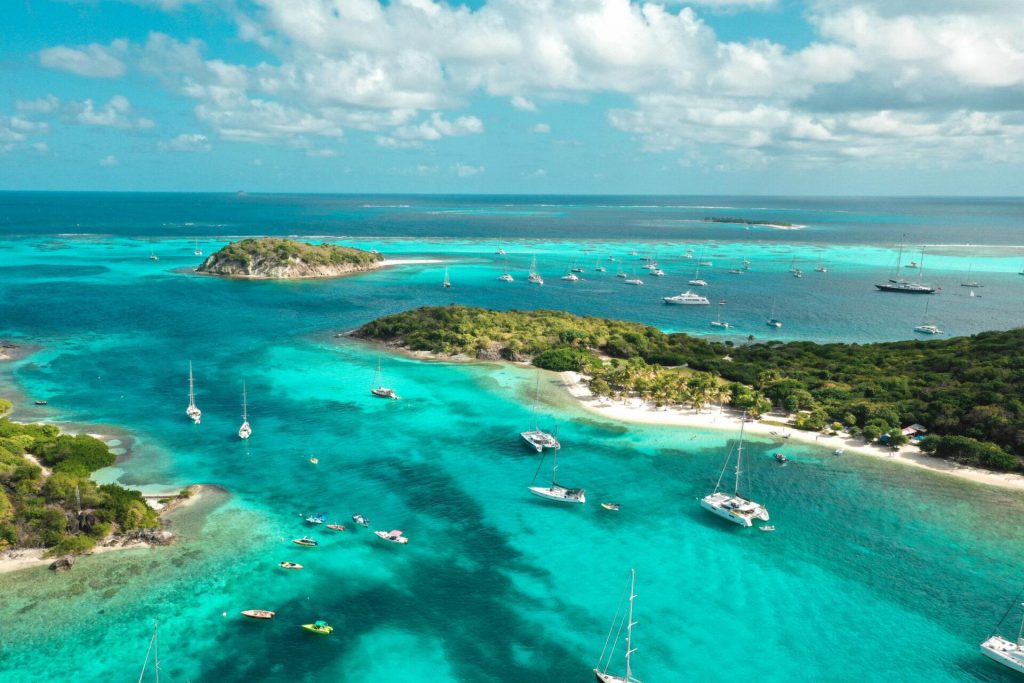 Private yacht charters are an immersion of nature, transporting you to the most beautiful beaches in the world, blissful bays and cosy coves where transparent waters shimmer and mother nature rules. Whatever the escape, from a fun family-friendly trip filled with water sports and beach games, to intimate, adult-only charters anchored peacefully in your own private bay; here we've rounded up the best places to anchor for magical moments aboard your very own yacht.
The gorgeous Grenadines
This collection of 600 cerulean islands offer an alternative to the Caribbean's larger islands. Situated from Saint Vincent to Grenada and largely untouched by mankind, The Grenadines are abundant with options for private yacht charters. From a wide choice of smooth white beaches ideal for picnics and beach games, the waters also hide vibrant reefs perfect for snorkelling and swimming alongside the local turtles.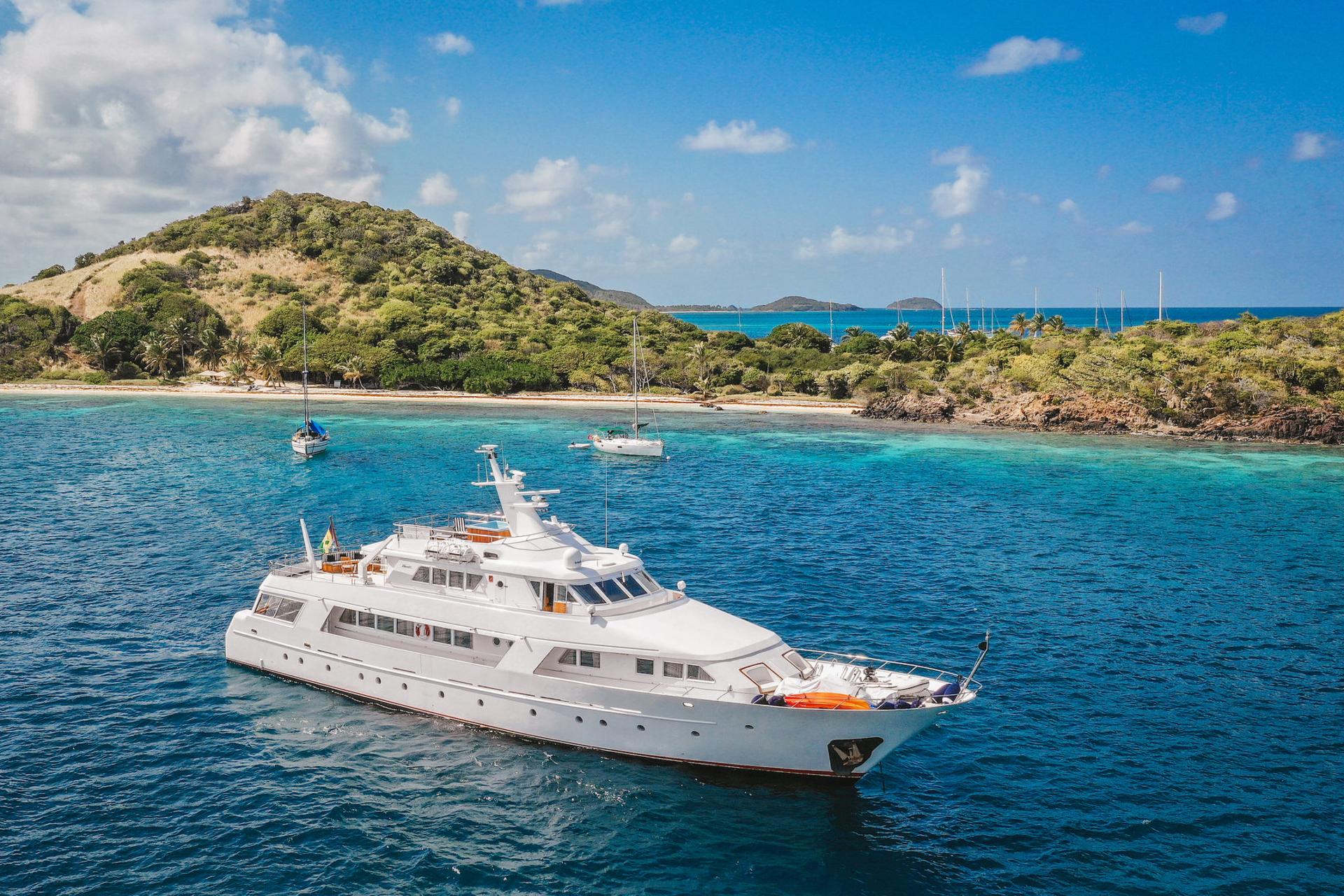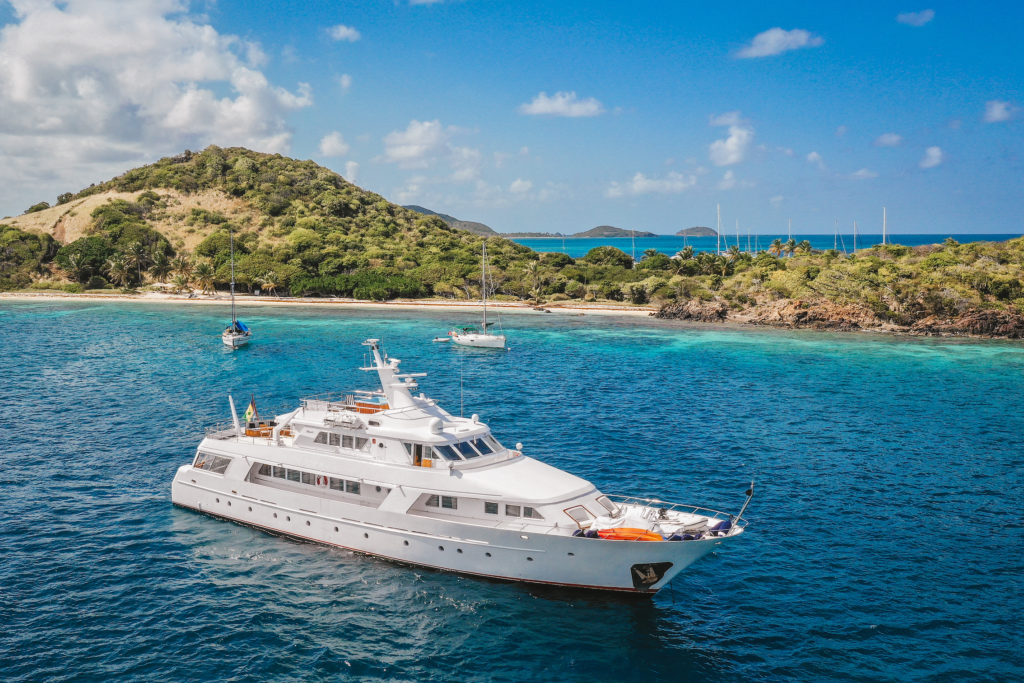 Captain Nigel, an expert on the region is at the helm of Star Of The Sea, one of the few motor yachts based in Bequia. One of The Grenadines' largest islands, this island hideaway likes to take a step away from the limelight and to offer a step back in time for a truly authentic and unspoilt island experience. Meanwhile, with radiant reefs are Tobago Cays, the awe-inspiring archipelago of five small islands that are located in the Southern Grenadines, a chartering dream, accessible only by private boat or yacht.
Croatia: the cerulean coastline
Catamaran MALA is a Lagoon 570 based in Split with a team of onboard experts for anchoring in the most beautiful bays throughout Dalmatia. Filled with countless coves with crystal clear waters are the Kornati islands: an unmissable Croatian archipelago that is treasured as a national park. Best visited on a day excursion from Zadar, Sibenik or Split, this sleepy string of islands is for the most part uninhabited. At 32km the largest is Kornat, which awakens amidst summer with a handful of houses to rent and restaurants that reopen.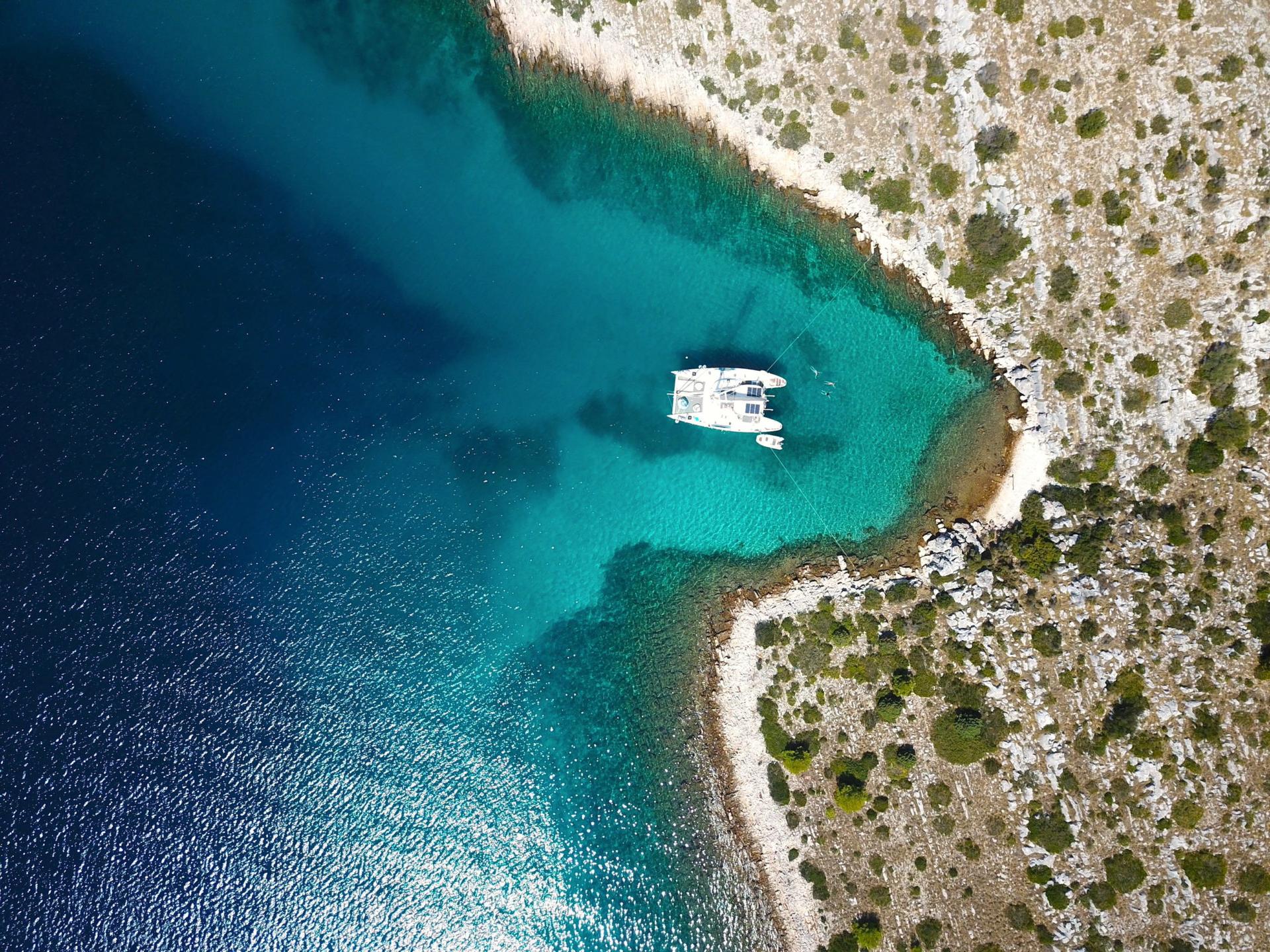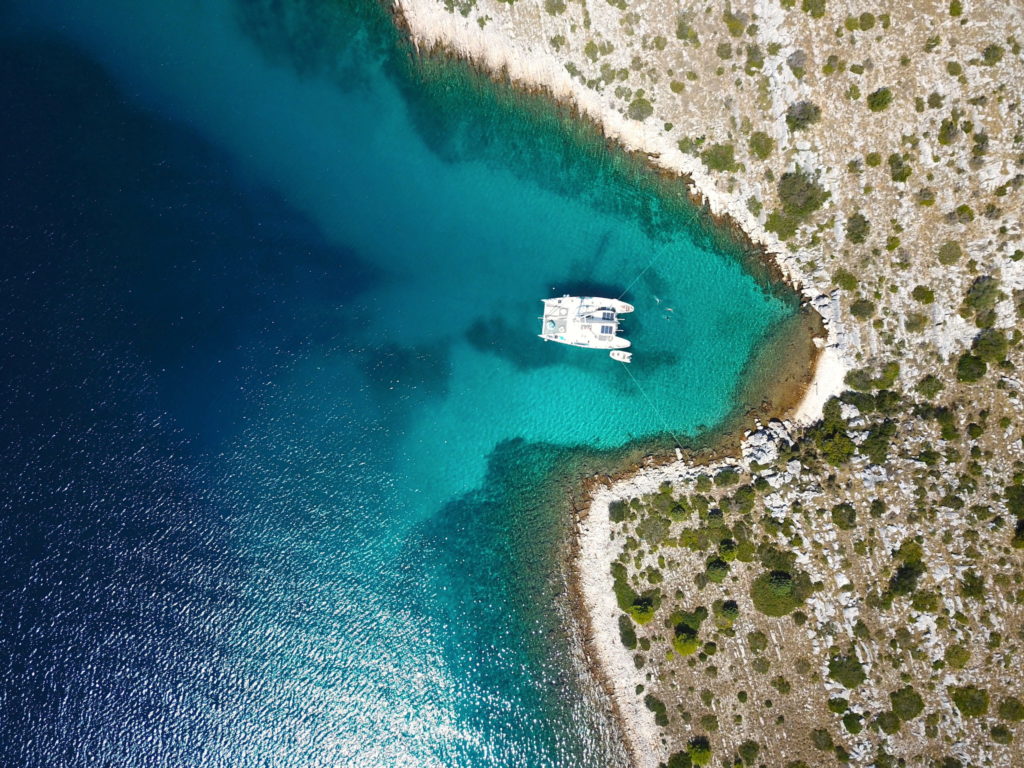 We'd particularly recommend dropping anchor in the bay of Bodovac, a sandy bay that is well protected from the north-facing winds. Additionally, pay a visit to the uninhabited island of Žut for a gourmet experience at the restaurant Festa which offers a taste of authentic Croatia at its finest with local seafood, olive oil, vegetables and homemade wine.
Fall for the charm of the Cyclades
Turning our attention to Greece and the charm of the Cyclades: the most famous group of islands in the Aegean Sea. Visited by millions of tourists every year and including iconic Greek islands such as Mykonos, Santorini, and Paros; The Cyclades is a stunning summer destination for all types of travellers. Our particular recommendation is Polyaigos island, a striking island of incredible colour with sapphire blue sea against chalk-white rocks with beaches made up of the most fantastic shapes of pebbles.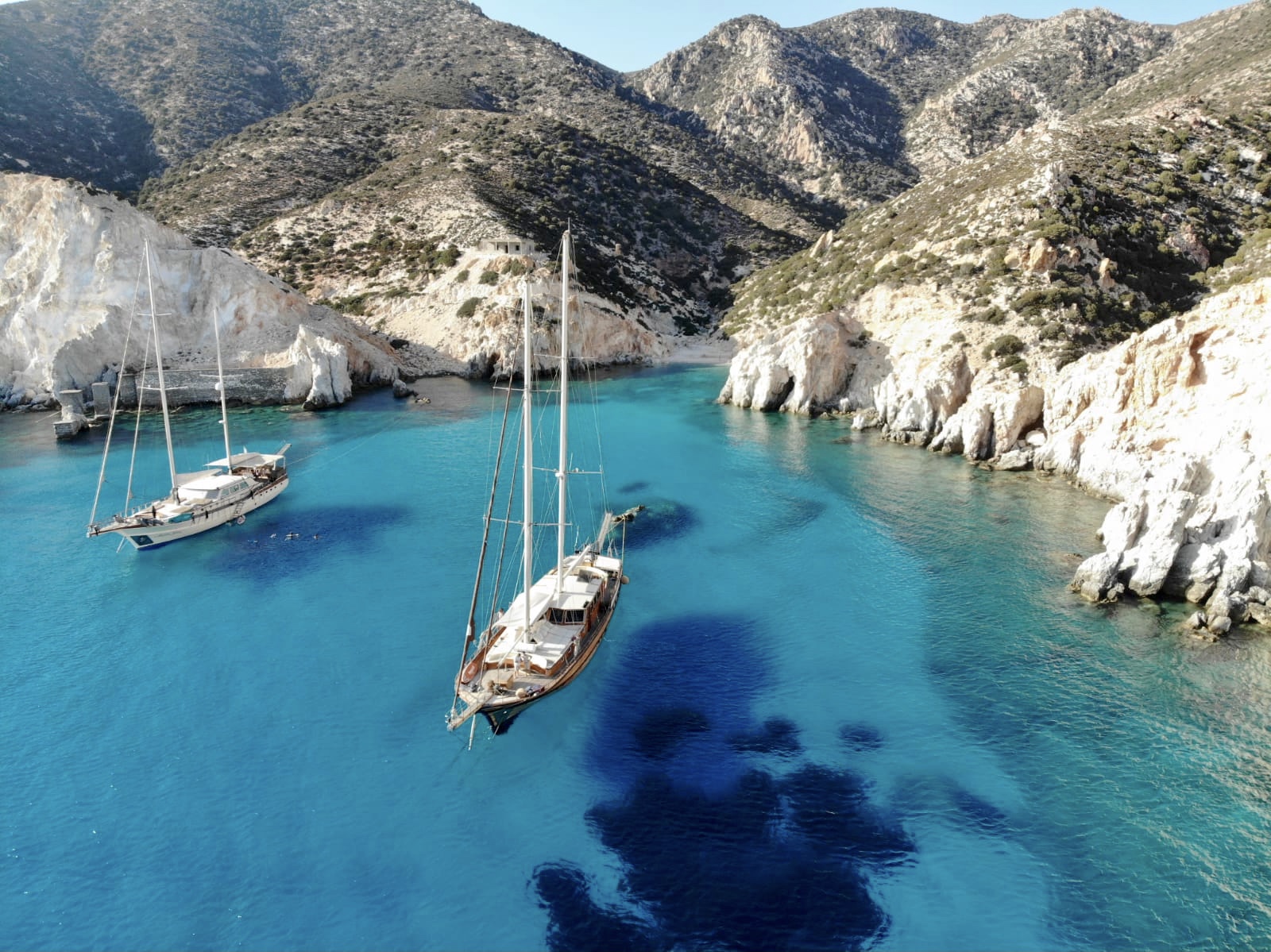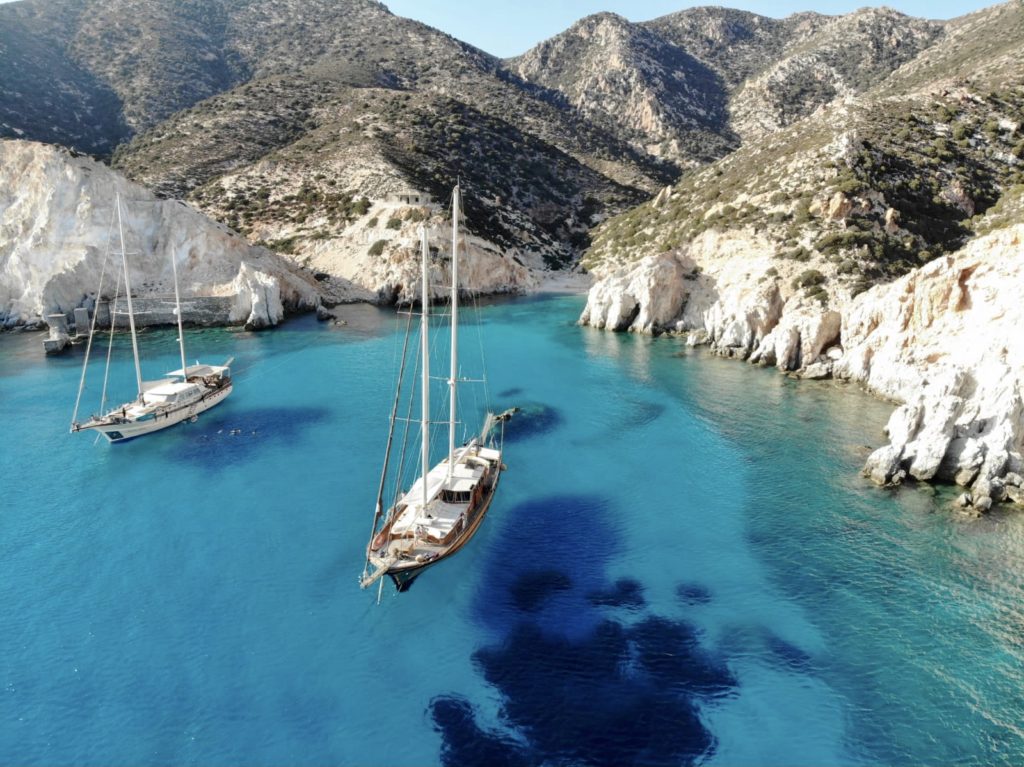 Discover this gorgeous Greek island aboard our Entre Cielos: a Turkish wooden motor-sailor available for charters in Greece. The largest uninhabited island in the Aegean Sea, Polyaigos island is also known as 'the island of goats' as these are the main creatures to call it home. Lined with rocky coves and pristine beaches, Polyaigos island has been declared an area of outstanding beauty and is easily reachable via dingy or swimming to shore from your gulet.
Dive into Turkey's turquoise waters
When you think of Turkey, you may think of its rich culture and heritage, but its world-class coastline and wonderful waters are equally as impressive. An 80 km-long, narrow peninsula in southwest Turkey is the Datça Peninsula, a perfect stretch of dynamic coastline to meander along. A striking and rugged landscape lined with pine forests against azure waters, it isn't the most easily accessible part of southern Turkey, but this is what makes it worth visiting: an almost lost world for you to immerse yourself in.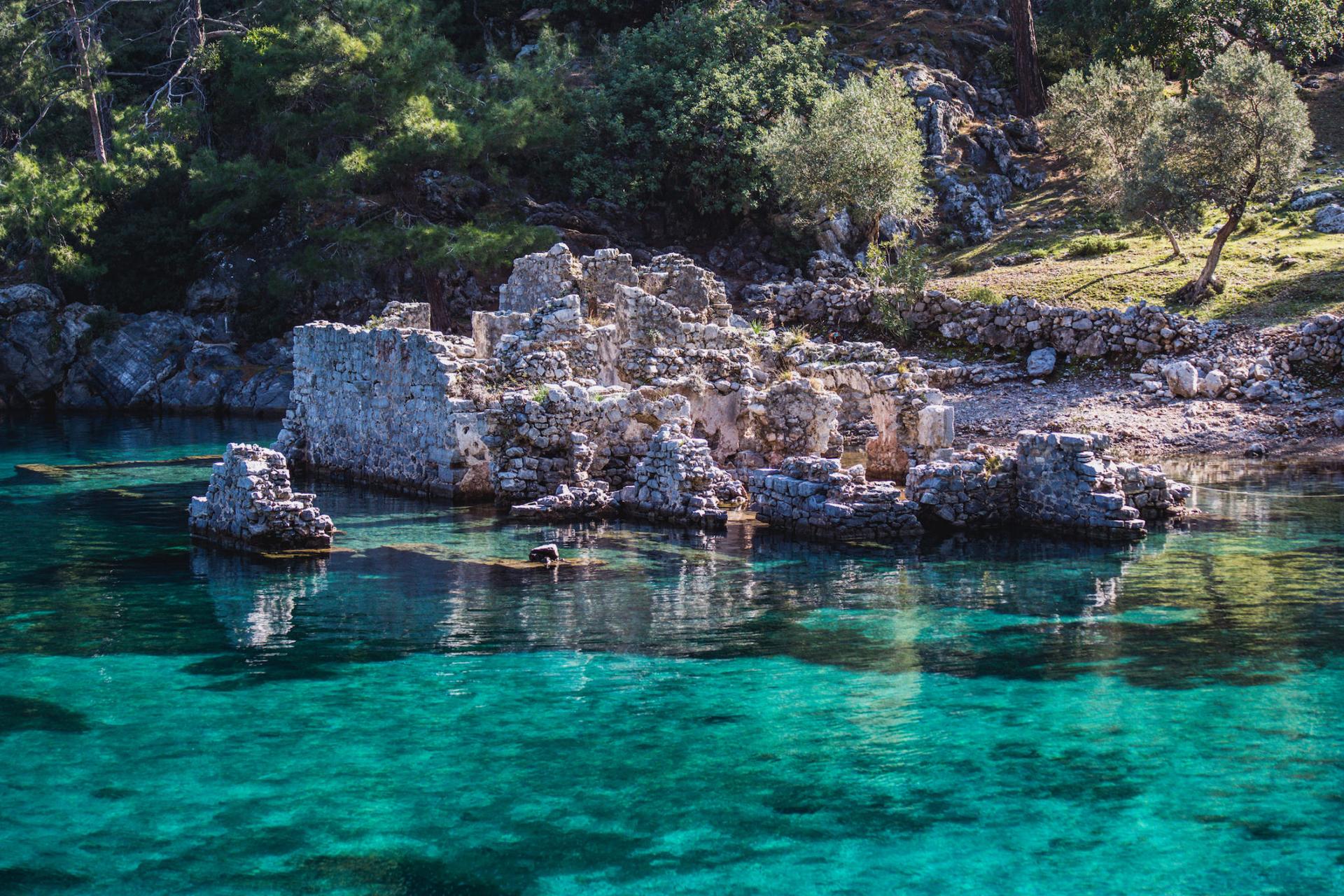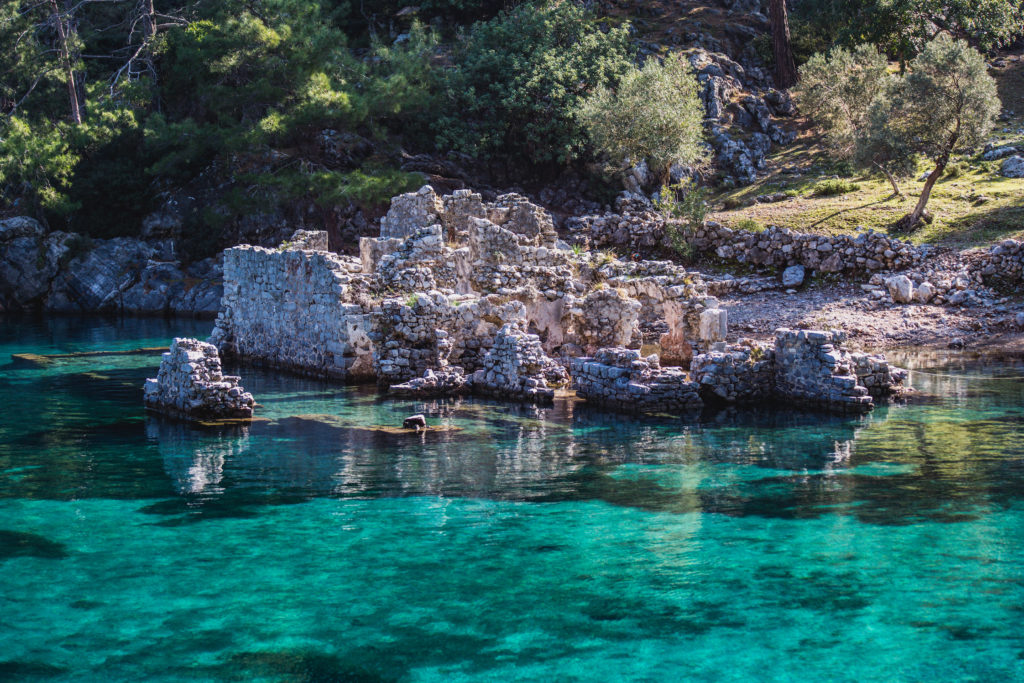 Charter the luxurious Turkey-based gulet Getaway, a gorgeous 31m yacht and drop anchor at one of Turkey's most exclusive five-star resorts: D Maris Bay. Nothing less than an aquatic oasis, D Maris Bay is a hidden paradise, located in the heart of the Datça Peninsula. A place where the Aegean Sea meets the Mediterranean, this luxurious destination features not one, but five of its very own sandy beaches, many with their al fresco restaurants that welcome in day charter guests for laissez-faire lunches.
Saunter over to stunning Sardinia
The largest Italian island in the Mediterranean Sea and with nearly 2,000km of coastline lined with stunning sandy beaches is Sardinia. Just north of mainland Sardinia, set sail up to La Maddalena – an archipelago which is made of seven islands along with over 180 kilometres of coastline with over 300 beaches to choose from.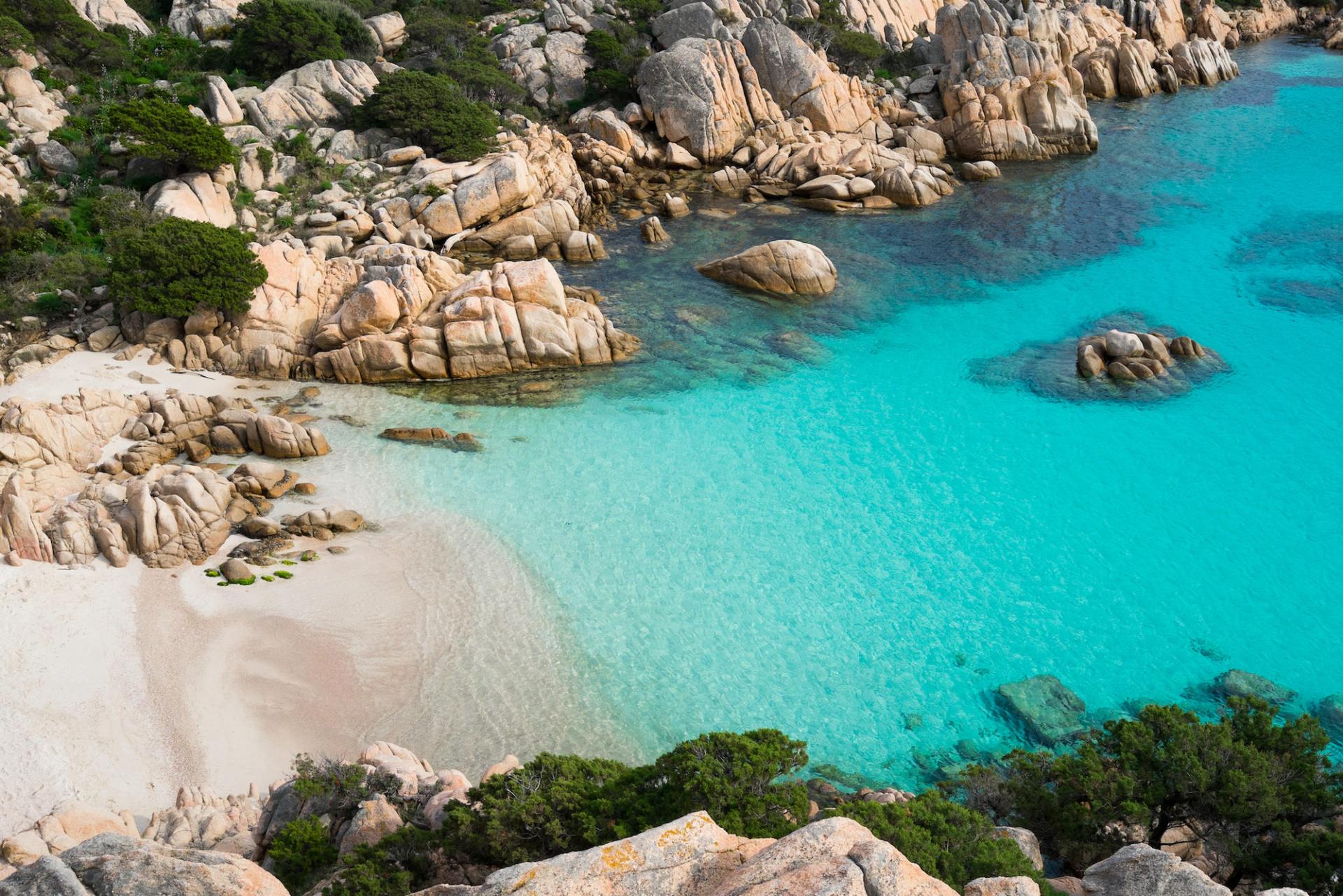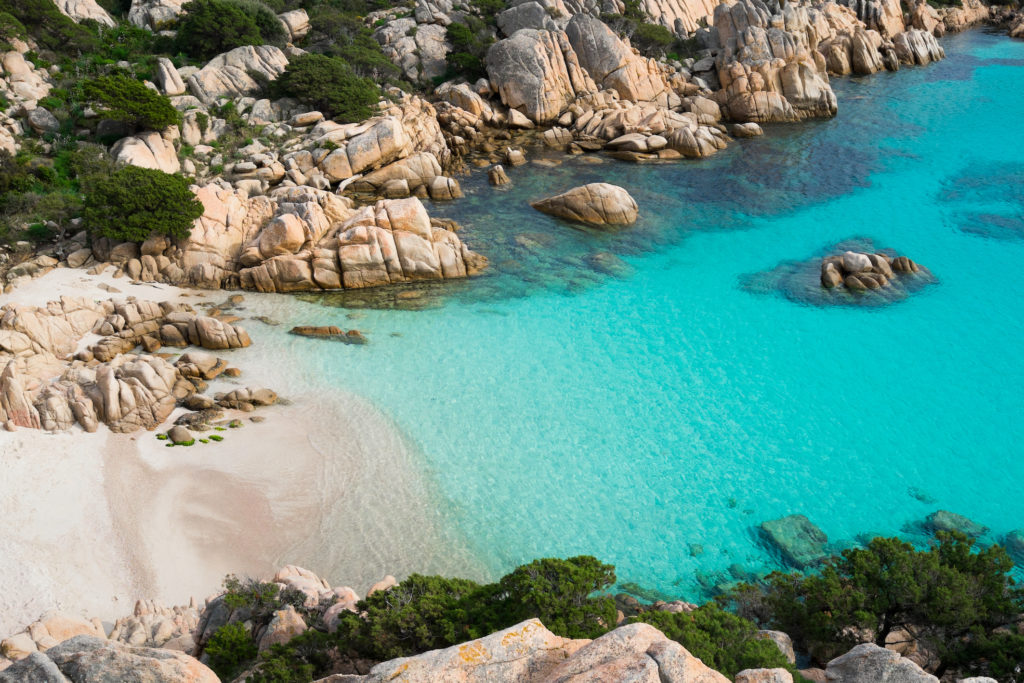 With a landscape that is admired worldwide, here is a place you may mistake for the Caribbean with its blue seas and white sands alongside striking rock formations that resemble extraordinary sculptures created by mother nature herself. A hushed archipelago ruled by nature and the surrounding sea, very few places humans have made their mark. Situated on the southern part of La Maddalena is Monti dell'Arena beach aka (Sand Dune Hills). Named after its striking dune white sands, and crystal-clear waters, makes it one of the finest family friendly beaches on offer. Meanwhile, showcasing an exotic landscape, filled with polished rocks and bright turquoise waters is Cala Coticcio: a small beach located on the east coast of the island of Caprera. Accessible over 30 minutes by foot, this slice of heaven is most convenient via a private yacht charter.