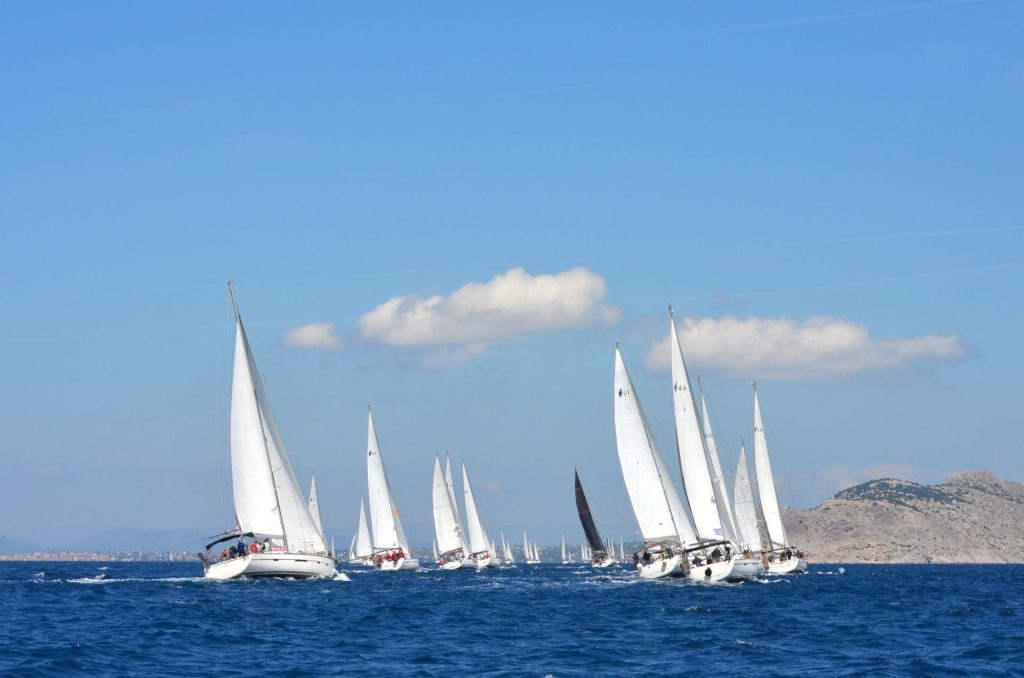 The 26th Engineering Challenge Cup (ECC) charter race was held in Athens, Greece, 4 – 11 May 2019.
We went back to beautiful Greece after 12 years! It was exciting to take the regatta back to one of the most beautiful sailing areas of the
Mediterranean. The fleet consisted of 48 sailing boats (41ft – 56ft), two support catamarans and two RIBs. There were 315 participants
and a support team of 9. We teamed up with the charter companies to secure the boats and to provide a superb service. International
Race Officer, Vassilis Kaskouras was once again in charge of the racing organisation and our charter race. Yacht Club of Greece was
our local support club and also our host for the final Prize giving event.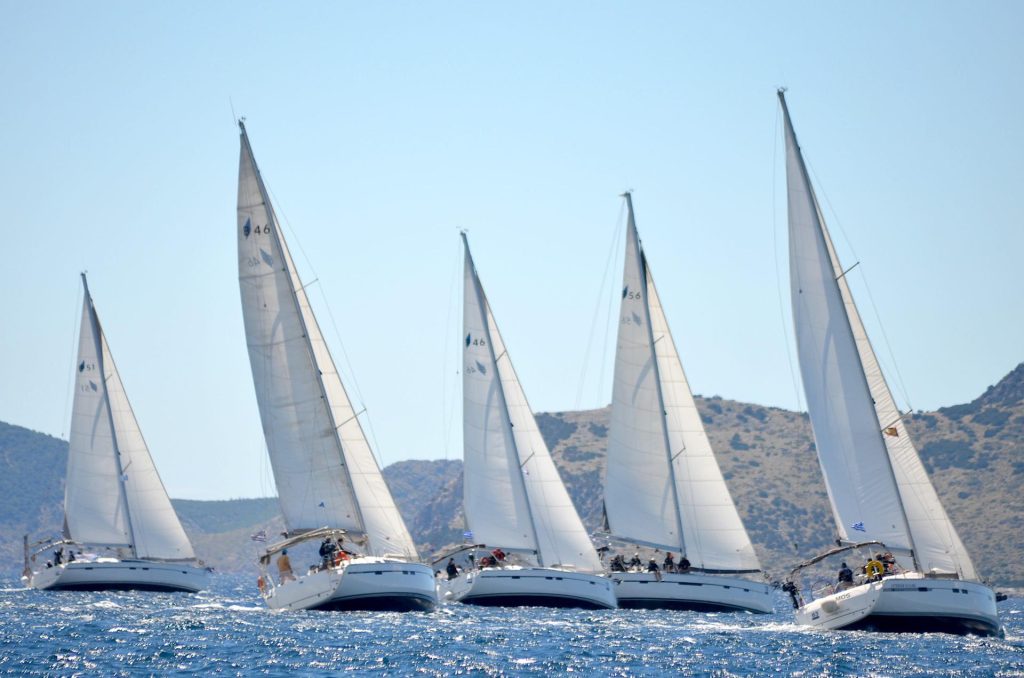 I would like to thank MARTIN FORDHAM and his crew from boat 24 for choosing us to be the 2019 organisers and for being a fantastic
team to work with. It was a great pleasure working with you guys! Special thanks to my colleagues and my team! Eva for the year-round
support with the organisation. Dave, Andy, Marco, Achilles, Michalis, Deni and Gino for their help during the ECC charter race week.
Vassilis for his Race Officer role, but also for his invaluable help with the local organisation. As Deni puts it: dream team!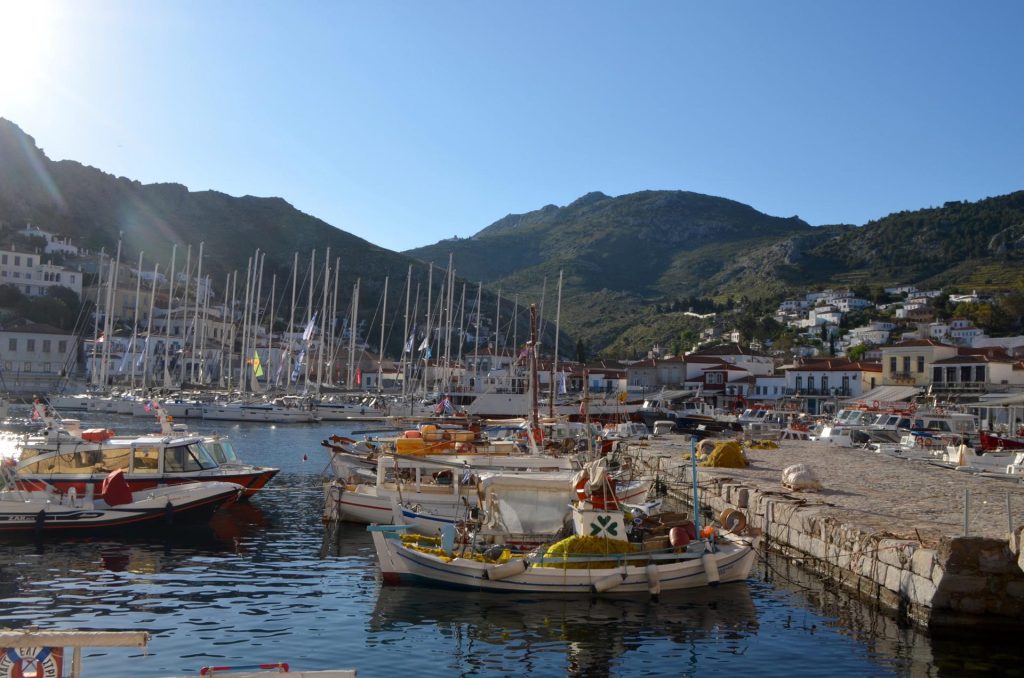 I would like to thank all of you, ECC participants, for being so welcoming, friendly and appreciative of the organisation that we do for you. It was great to see so many
familiar faces and friends again this year and to meet the new ones. As always, we've got many great memories to be treasured.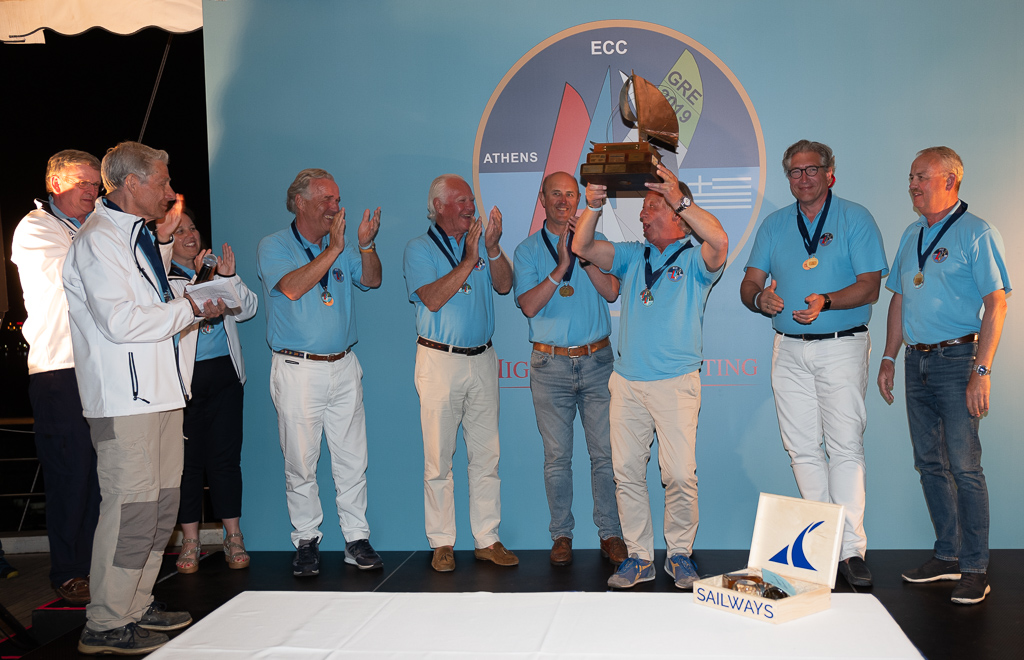 Congratulations to PETER HADJIDAKIS and his team from Boat 70 on winning the ECC 2019 charter race! I wish you best of luck and a lot of fun with organising the 2020 event.
Congratulation to PETER BISCHOP and his team from boat 50 for picking the Commodores trophy again!
Congratulations to RAINER PHILLIP and his team from boat 69 for winning the JOSE MIGUEL MARTINEZ race!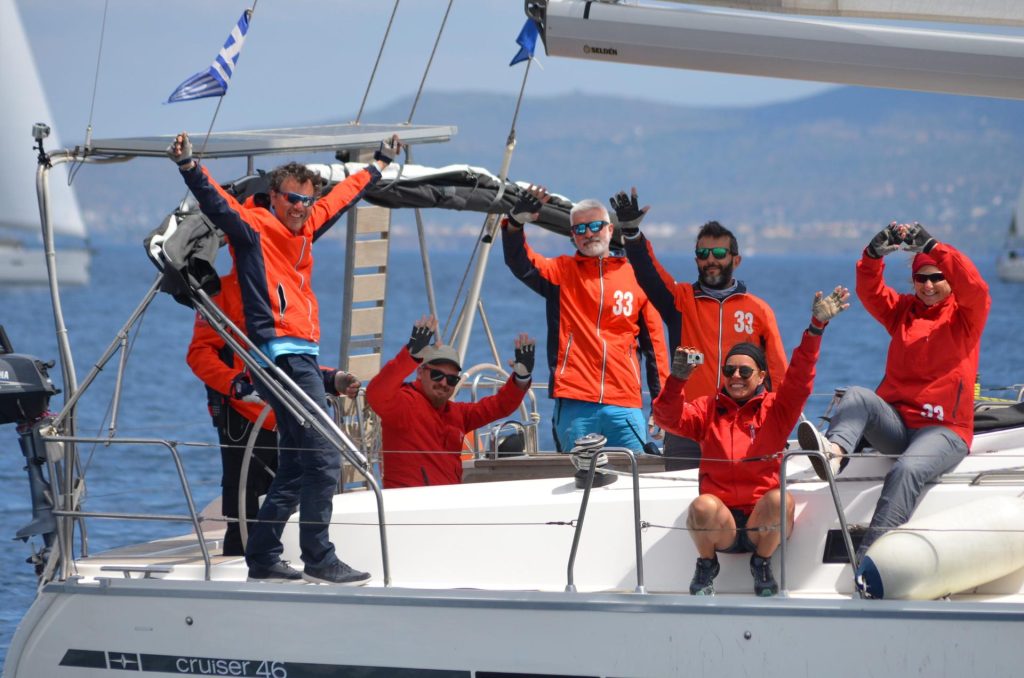 I particularly enjoyed the photography this year. It was fantastic to see all the sailing action and I hope I have managed to capture the excitement of it on the photos.
THE CHARTER RACE ROUTE / PROGRAM – SARONIC GULF:
4th May – Check-in, Alimos Marina, Athens – Welcome Party at ELLADOS EIKONES restaurant
5th May – Athens to Hydra
6th May – Hydra to Ermioni
7th May – Ermioni to Poros
8th May – Poros to Epidavros
9th May – Epidavros to Perdika
10th May – Perdika to Athens – Prize Giving party at Yacht Club of Greece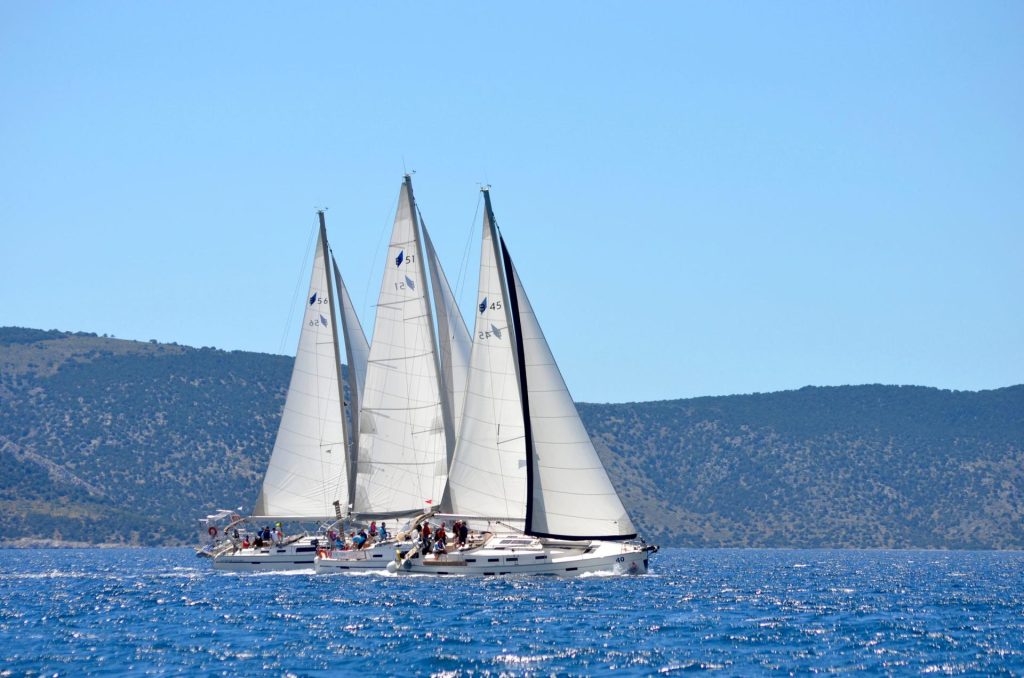 The Winner of The Silver Hat Competition, ECC 2019 charter race in Greece: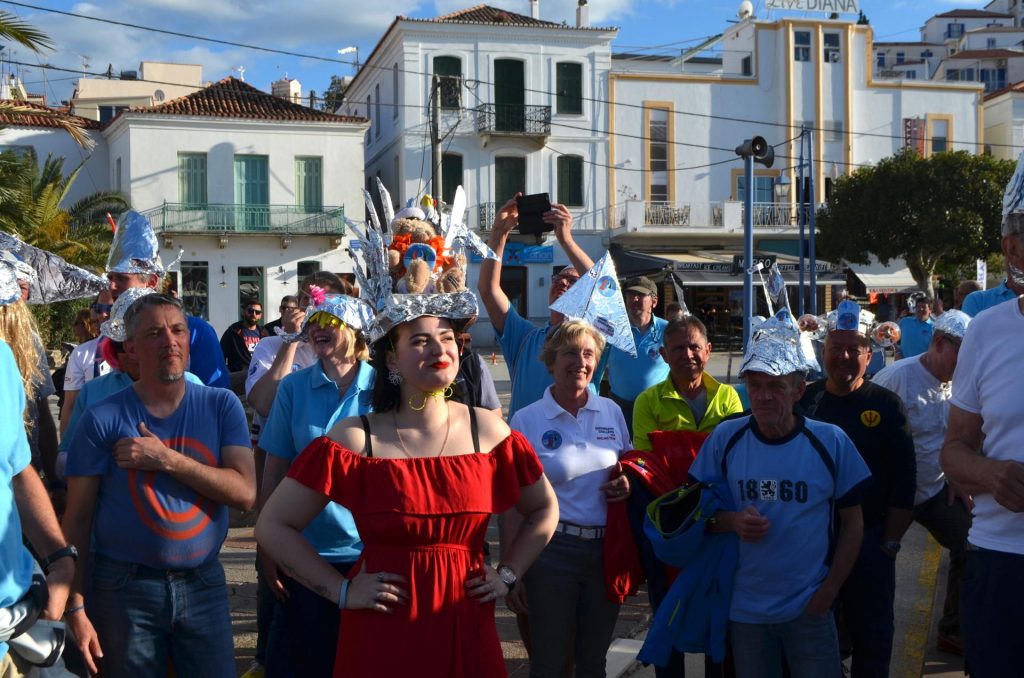 Boat 47, skipper David Boocock:
'Dear Organising team
Many thanks for organising a great event. The boat 47 team had a lot of fun and we hope you are enjoying a relaxing break after all the hard work. Life brings many surprises. Who would have expected to win a hat competition when entering a yachting regatta !! I have attached a panoramic photo of the full hat fleet for your enjoyment.
Best Regards
David'
Boat No 112, skipper Joachim Weimer:
'Dear all,
boat 112 (Vinni) wants to say many thanks to all organisators of this fantastic event. The entire crew enjoyed the races and the events around.
Hopefully we see you again next year. Kind regards from the boat 112
Joachim, Günter, Michael, Michael, Rolf and Horst'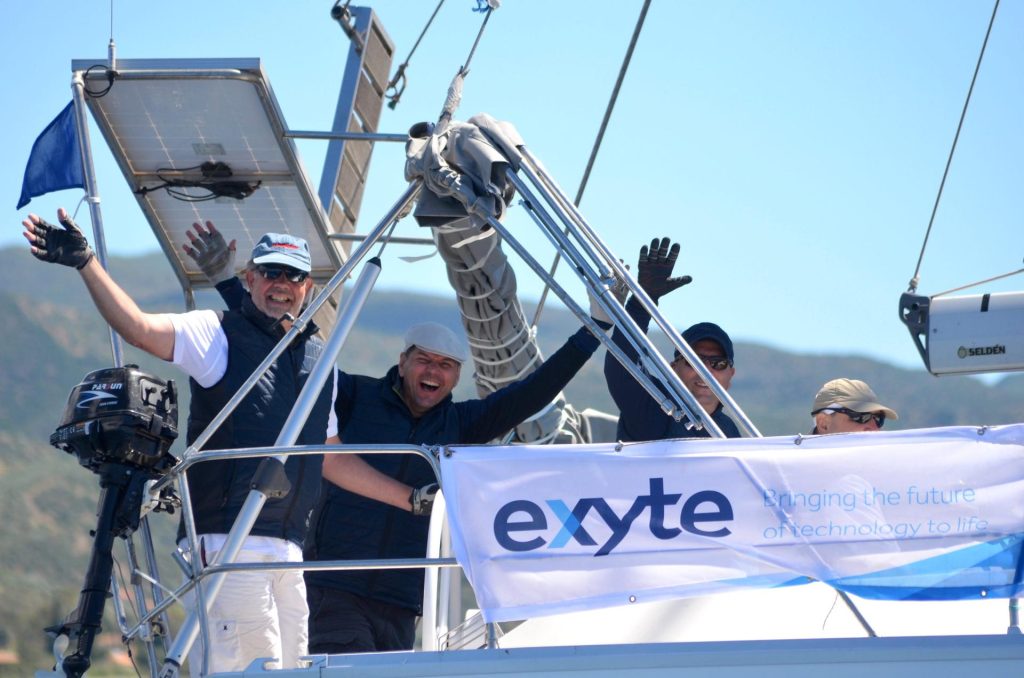 Boat No 5, skipper John Hall Hall:
'Dear Sasha, Dave, Eva, Martin, Hugh and Natalie,
Thanks for organising a fabulous ECC charter race so brilliantly!  We had a great time as ever, the boat was perfect and we really enjoyed every minute, even flogging our way upwind for hours on a couple of occasions.  Great medals too and nice to win a few!  The closing party was a huge success and for us it was perfect to share a table with Peter van Bisssscchoppp and his crew.
All the best from Boat 5, and see you soon, Yours appreciatively,
John, Martine, Lutz, Antje, Ersilia, Laurent and Vincent.'
Boat No 19, skipper Spyro Sorotos:
'Well done Sasha and Martin and their teams, another great event! Thanks
Kind regards 
Spyro'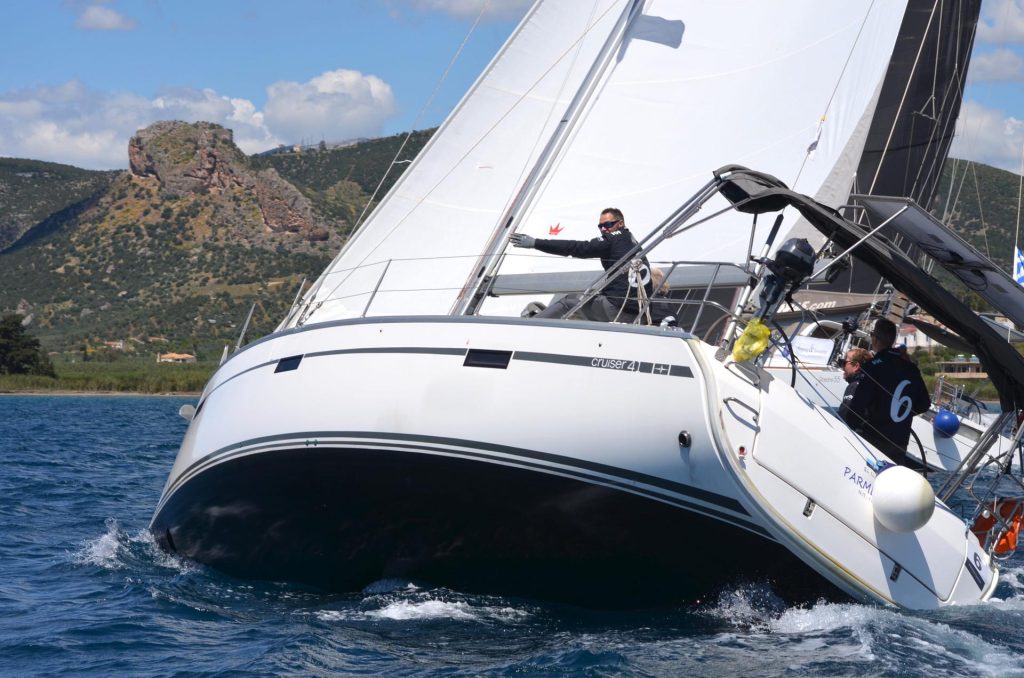 Boat No 25, skipper Sieb Meijer:
'Dear Sasha, Thanks to you and your team as well, we enjoyed it very well! Please send me the info for your other 2 events, HPYF charter race in Cagliari and the Caribbean.
Thanks, regards Sieb'
Boat No 8, skipper Allard de vos Klootwijk:
'Hi Sasha, Was indeed a great week again. Thanks for all the good work and hoop to see you soon.'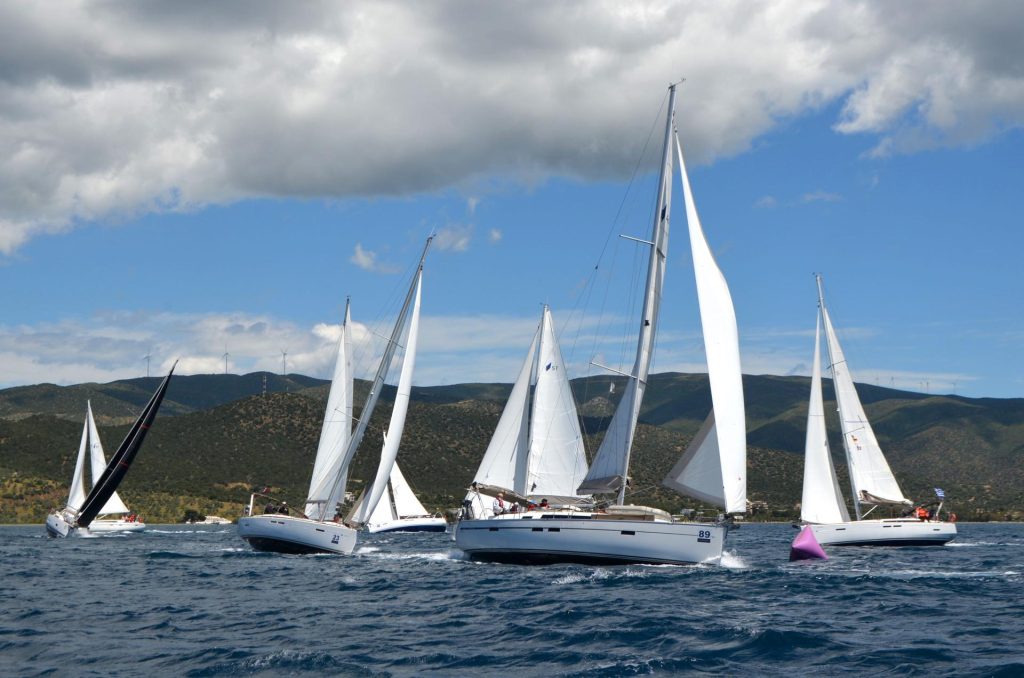 Please check the link below for more information on the Engineering Challenge Cup (ECC) charter race and High Point YachtFest regattas too:
Interested in the Engineering Challenge Cup and our High Point Yacht Fest current event? Check the active regattas link here.