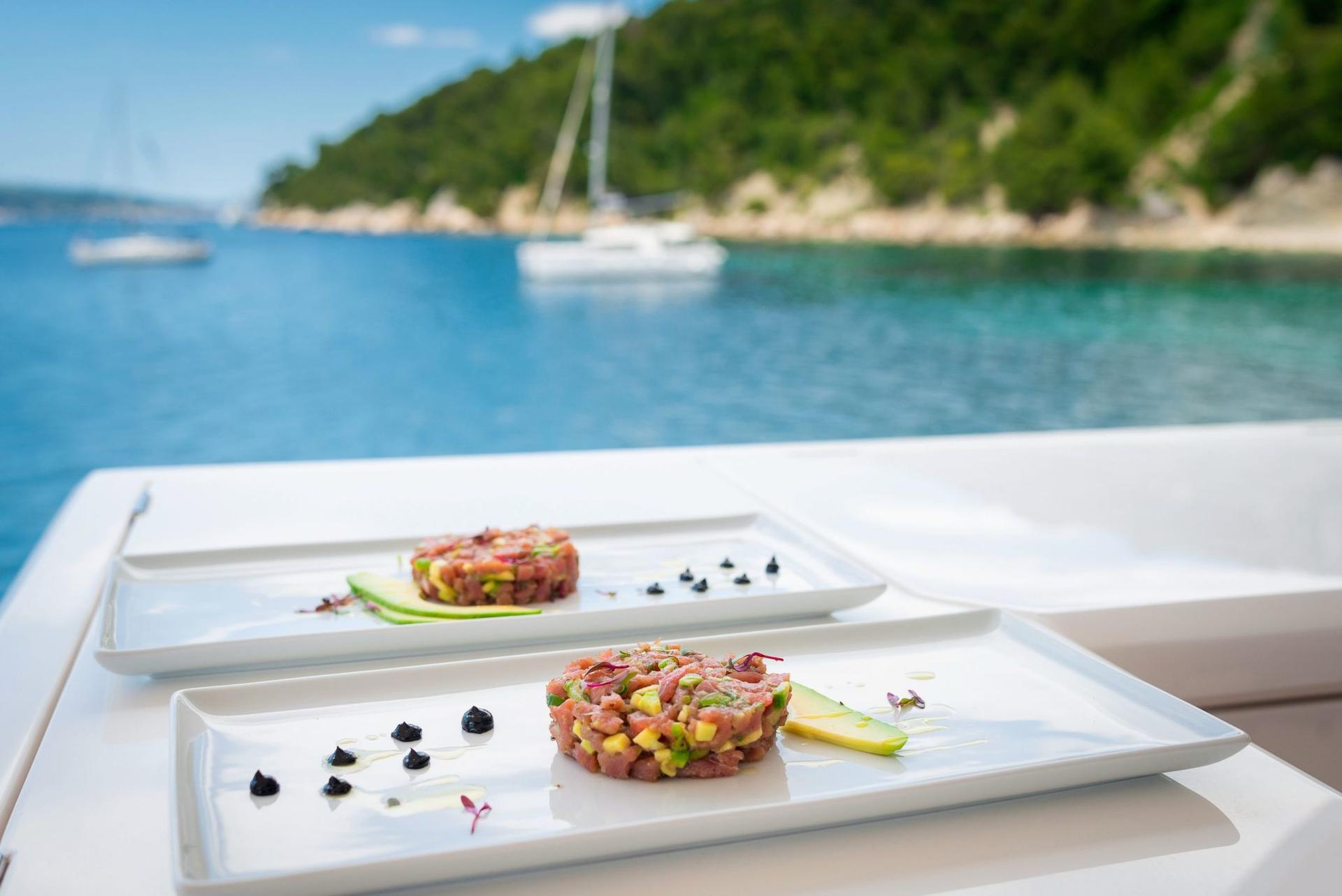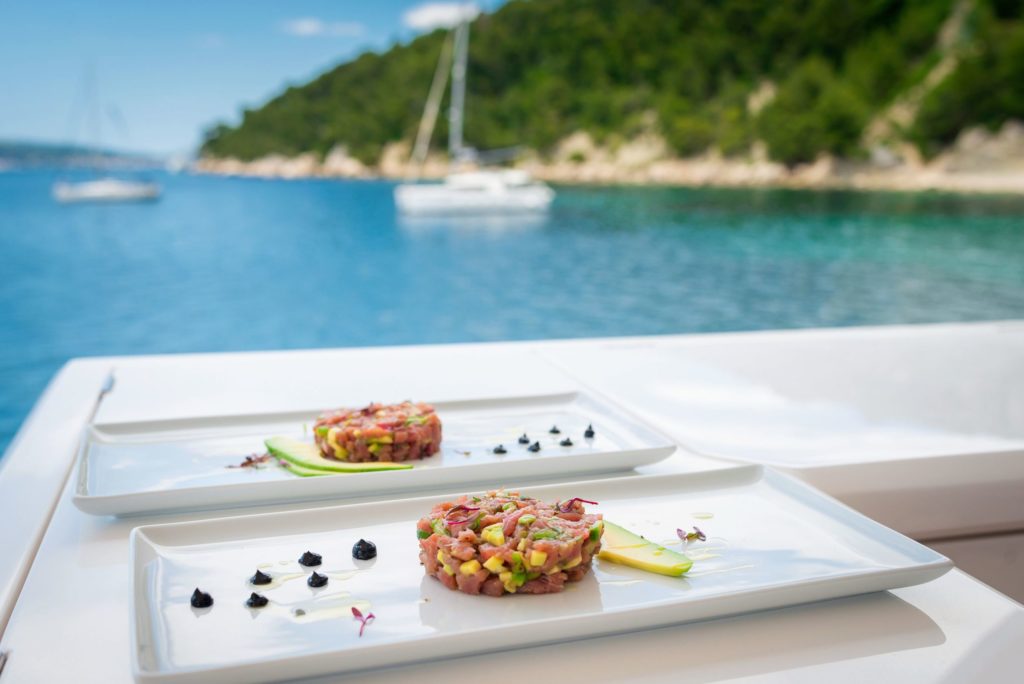 Awaken your senses with delicious cultures abundant with local delicacies on culinary charters across the Mediterranean. The perfect opportunity to tuck into distinct regional dishes paired with wonderful wines; discover aboard your luxury yacht charter Croatia's liquid gold olive oil, the inland Italian farmhouses of Sardinia, or the serene restaurants tucked in tranquilizing Turkish bays.
Go crazy for culinary Croatia
Croatia is a gourmet playground. The perfect destination for every type of traveller, a culinary charter allows the opportunity to sample Croatia's striking squid ink black risotto, savour the world-class truffles often found in the Istrian region, and the country's award-winning liquid gold olive oil. With both home-grown olives and world-class wine, it is Brac's liquid gold olive oil which puts it on the map. Enjoying large amounts of sunshine throughout the year, Brac's dry conditions make it the perfect home for the island's half a million rare 'buhavica' trees planted by the Venetians in the 16th century. A must visit destination built in the rocks on the southern side of the island is Pustinja Blaca. Once a monastery, today it is a museum illustrating Brac's rich heritage and it also produces its own olive oil.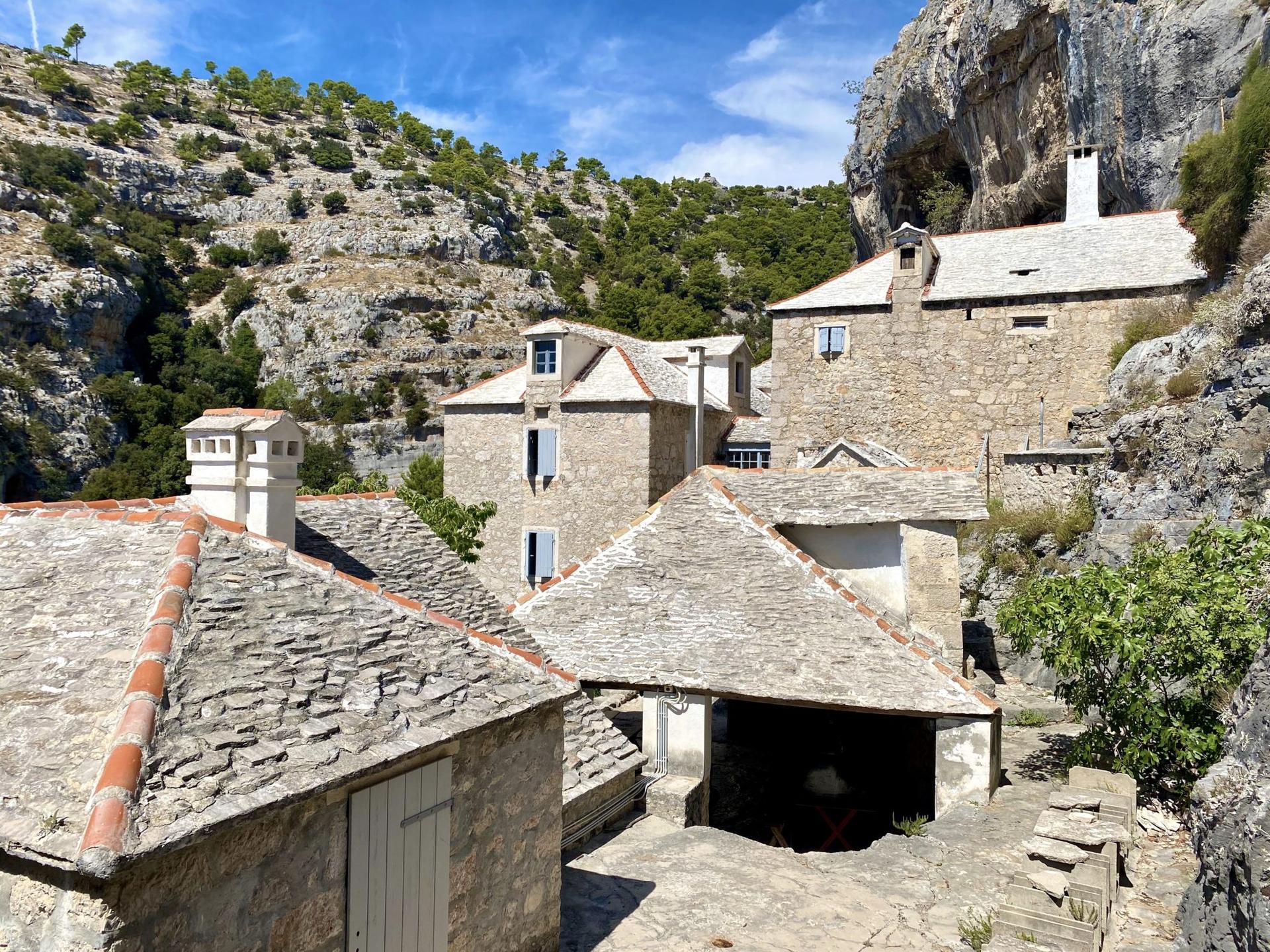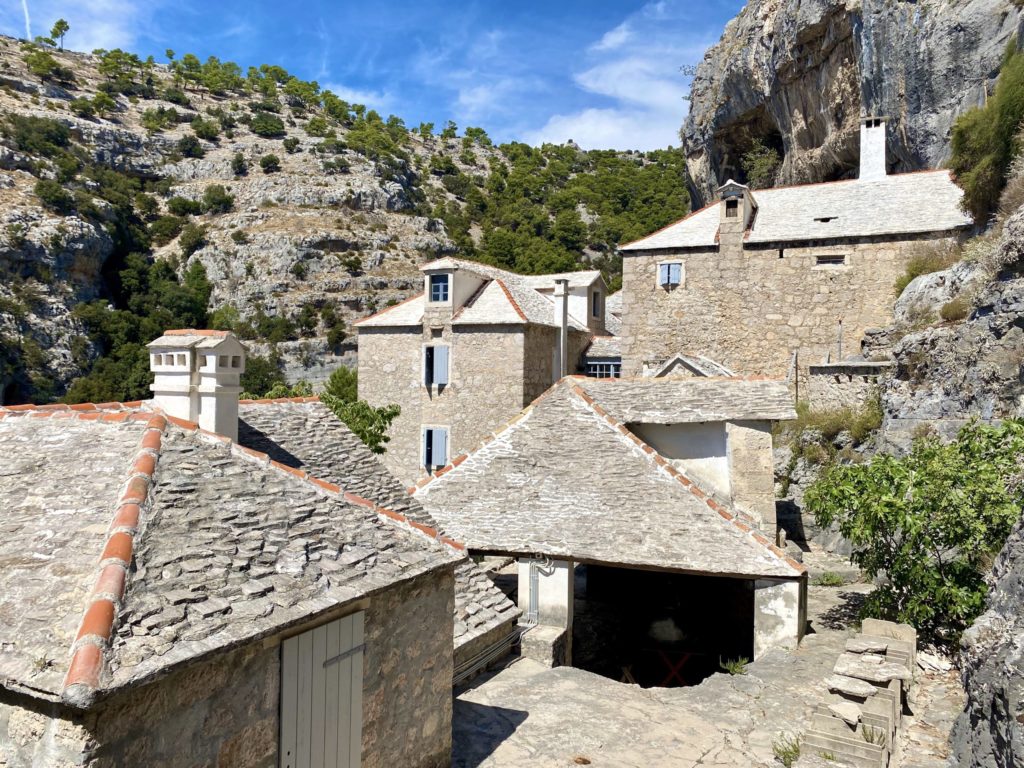 Meanwhile for laissez-faire lunches with simple but exceptional local dishes set sail to Hvar and weave your way around the beautiful bays and cosy coves of the Pakleni Islands, an archipelago of 18 islands just in front of Hvar town. Set anchor and stumble upon some must visit restaurants This includes Palmizana on St Clement Island: a botanical sanctuary that combines art and food with a soft sandy beach.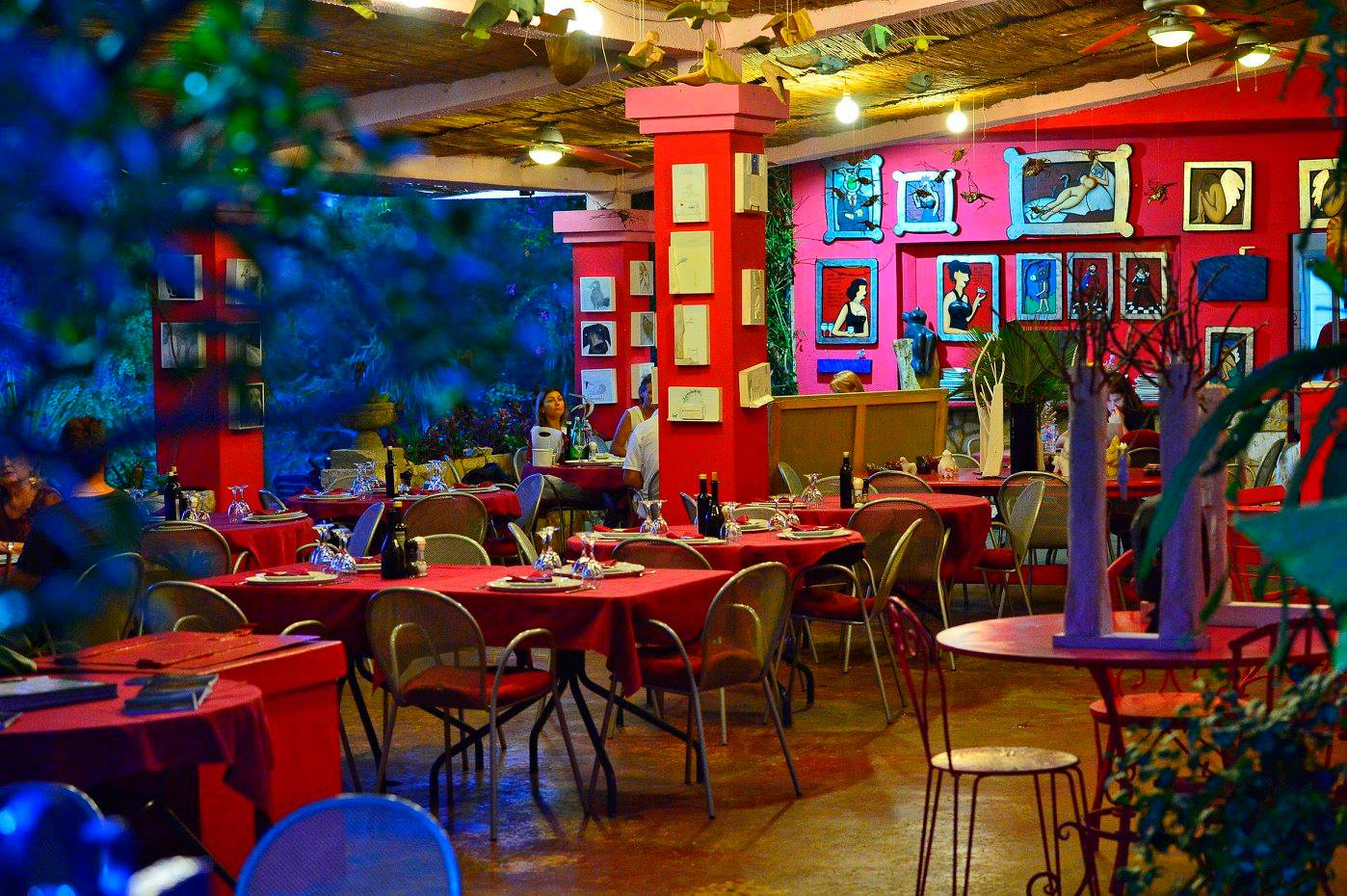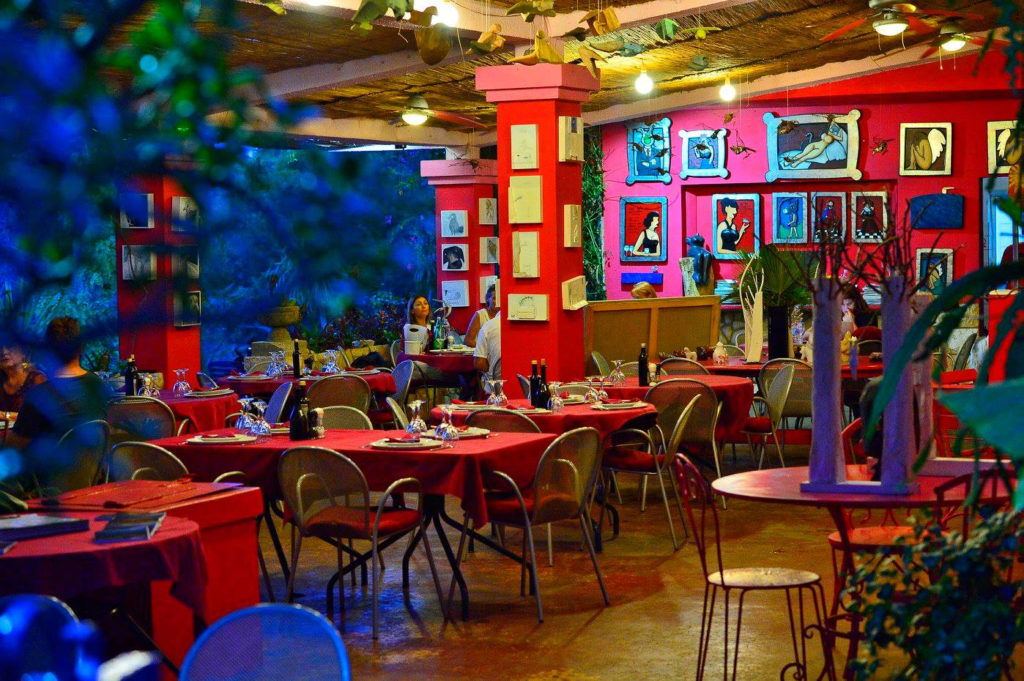 Greece for gourmands
Sail over to Santorini and sip on the island's sublime wine produced from its 'Assyrtiko' white grape. Considered by experts as and one of the finest varieties of the Mediterranean, this rare, classy white grape produces one of Greece's finest dry white wines. On the popular island of Santorini, visit Estate Argyros which still to this day has vines that date back to the 1850s.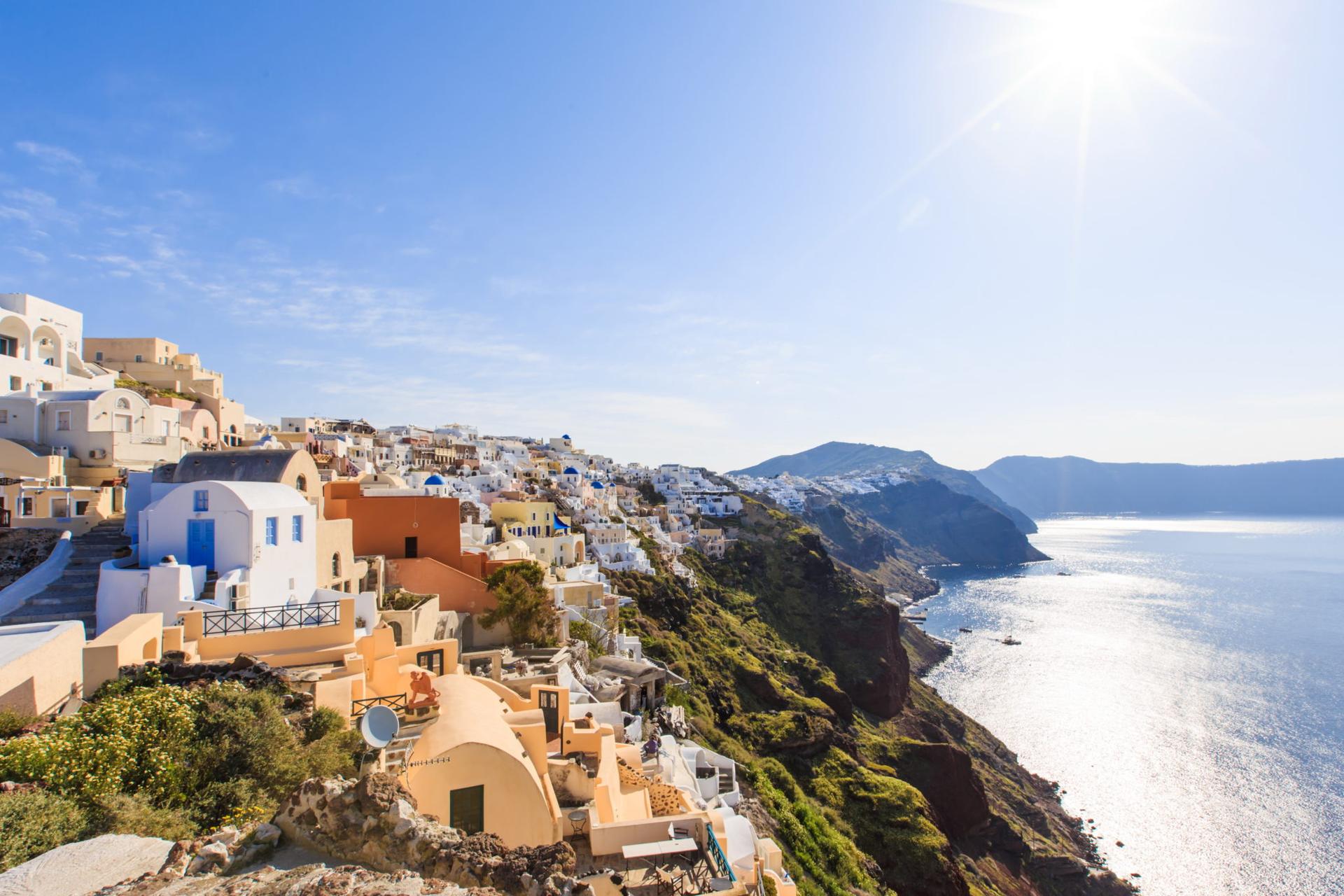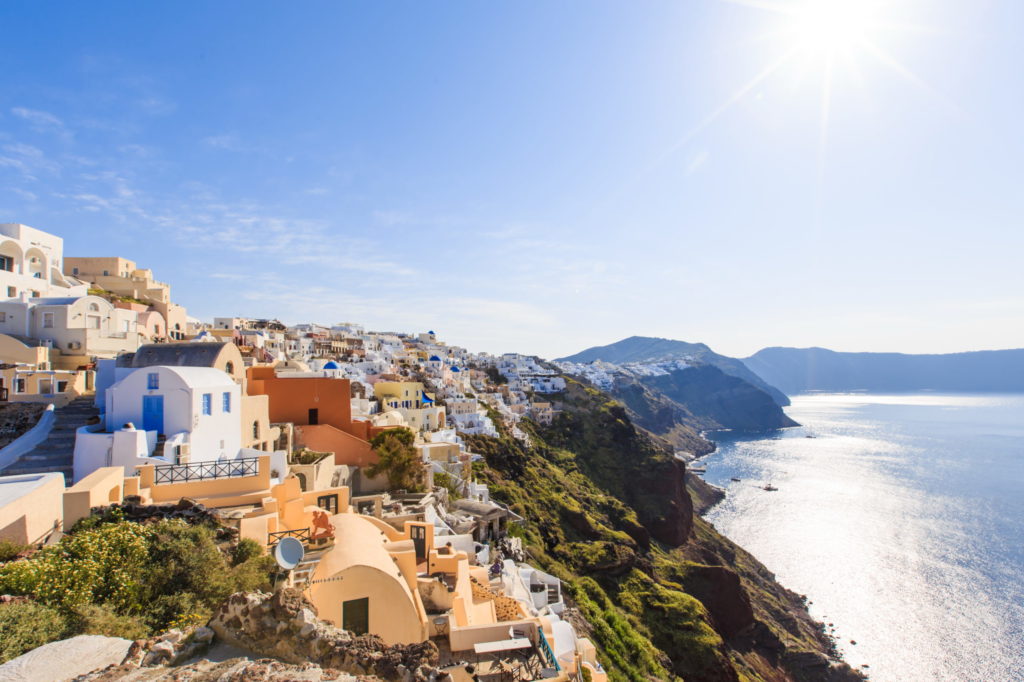 An ideal wine that offers a refreshing tipple under the afternoon sun, we recommend pairing with some of Greece's famous meze dishes: ideal for all types of eaters. Similar to Spanish tapas, Greek meze shines a light on the rich array of ingredients, flavours and colours that capture the vibrancy of this Mediterranean country. A couple of traditional meze dishes include Courgette Balls (kolokithokeftedes) made with salty feta and fresh mint, 'Feta Me Meli': a moorish Feta cheese dish enveloped in crisp filo pastry and baked with honey; or the classic and refreshing Greek Salad (Choriatiki) made of tomatoes, olives, cucumber and a large piece of feta cheese.
Sublime Sardinia
Sardinia produces the most stunning food. For those keen to sample old local recipes that offer an authentic insight into traditional Sardinian life, it's worth hopping off your yacht charter and travelling inland to one of the various agroturismos (Italian farmhouses). Discover lovingly made delights such as 'Zuppa gallurese' from the northern region of which is the island's take on the traditional lasagne made with bread, cheese and lamb broth, suckling pig or "porcheddu" (the island's most famous dish), or for seafood lovers: spaghetti with sea urchins which is best enjoyed throughout the "ricci di mare" season between November and April.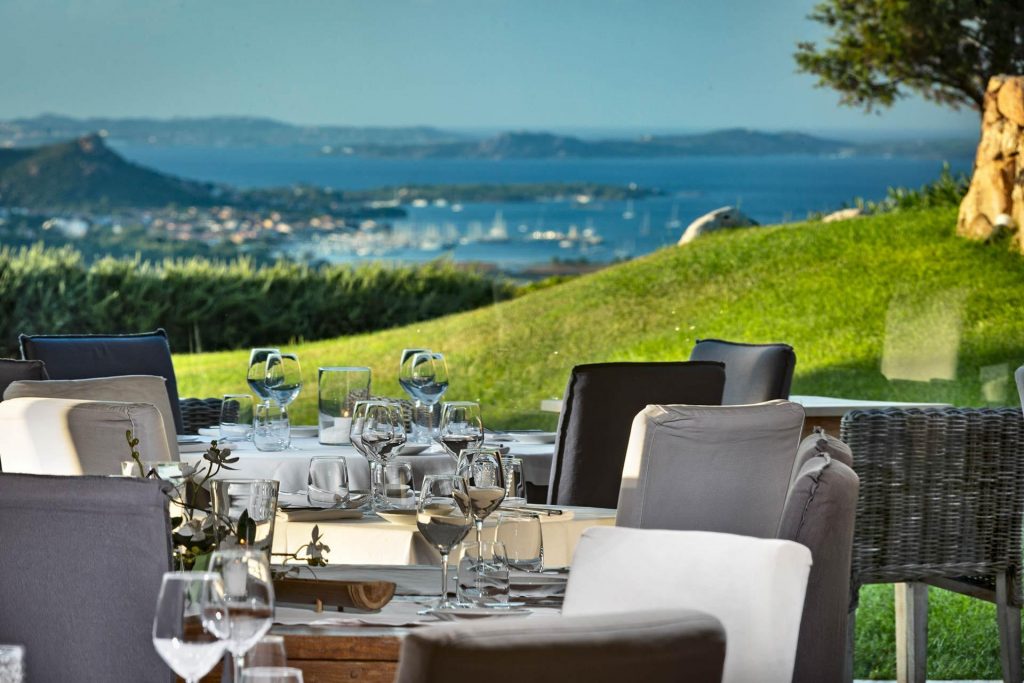 Meanwhile, for a contemporary twist, visit the glamorous coastal region of Costa Smeralda which is a must visit for glitzy restaurants and beautiful beaches. A top choice is I Frati Rossi a rustic but chic restaurant just 3.5km south of the region's main town Porto Cervo. Revelling in inspiring hilltop views, local dishes lead the way such as black tagliatelle with squid and ripe cherry tomatoes and the freshest seafood platters around. It is also worth noting that Sardinia is a wine lovers paradise. Discover Capichera – one of the oldest and the most famous in Sardinia where you'll be invited to hop on a golf buggy ride across the vineyard and to the cantina for wine tasting. Meanwhile set like an art gallery is Surrau which offers a contemporary wine tasting experience with well-priced wine to match.
Tantalizing Turkey
Situated between Dalaman and Fethiye is Göcek, a small fishing village that foodies should not overlook. In recent years, the fishing village and marina of Göcek has evolved into a bustling little port with many traditional little cafes, restaurants and Turkish baths that offer an insight into everyday life. Whether it's a simple but delicious kebab at the eye-catching 'Kebab Hospital' or a glamorous sushi dinner at the hillside Q Lounge, Göcek offers a stunning slice of Turkey for everyone.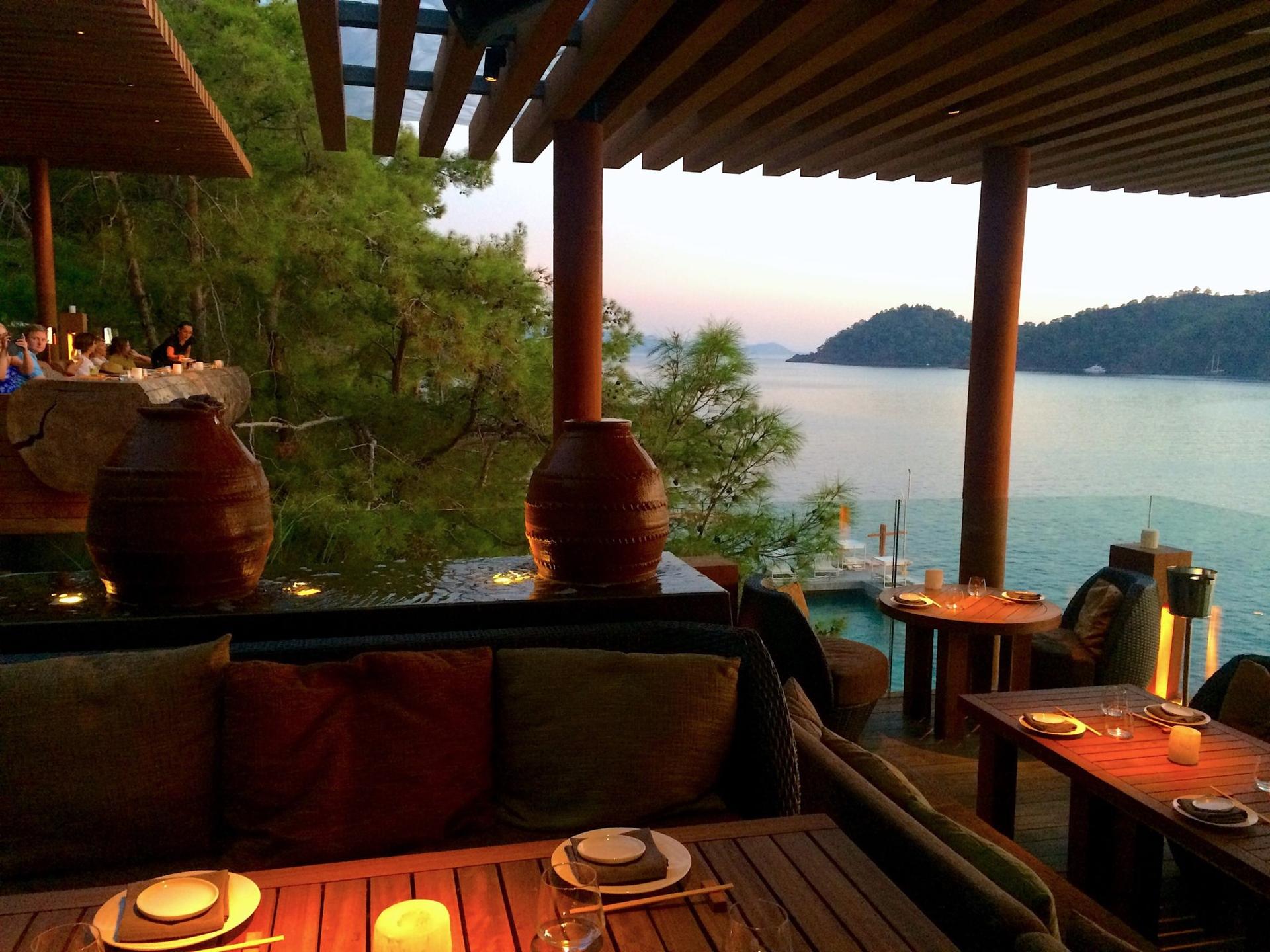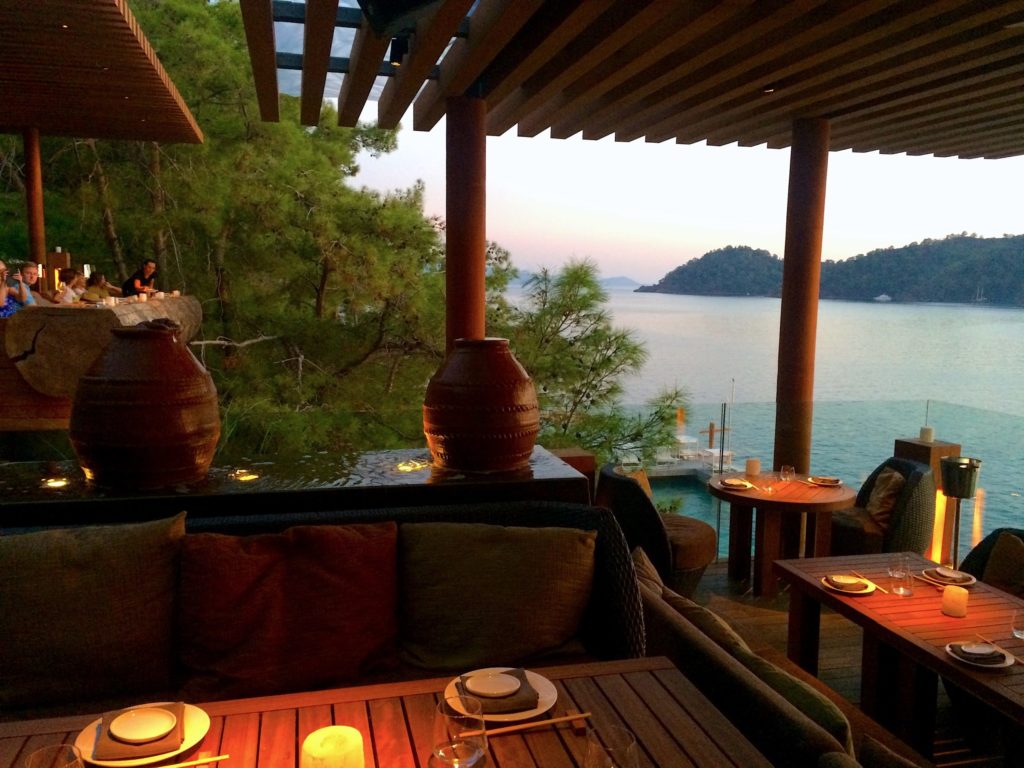 Cast your sails among the bays of Göcek and enjoy a peaceful meal in one of the quiet bays to savour fresh bread and locally grown vegetables. A few of our top picks include Sarsala Bay with its cerulean waters and pine trees which meet seamlessly with the sea, Kapi Creek – a favourite with sailors, with its restaurant that champions specialities such as lamb on the spit and locally sourced fish. Finally Wall Bay is a popular family run restaurant that offers a taste of traditional Turkish cuisine from fresh fish and starters to casseroles.