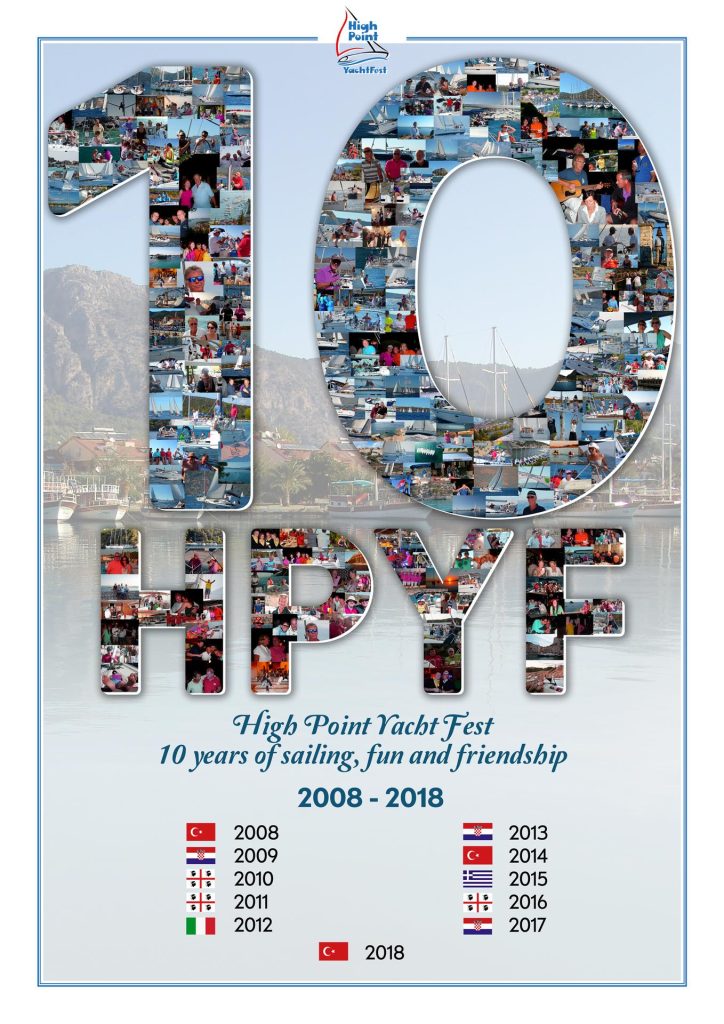 What a great week that was!! A very fitting 10th anniversary of our event (HPYF 2018), rounded off with a fantastic party at the end. The weather on Sunday
and Monday was atrocious with strong winds and torrential rain, so we certainly picked the right week.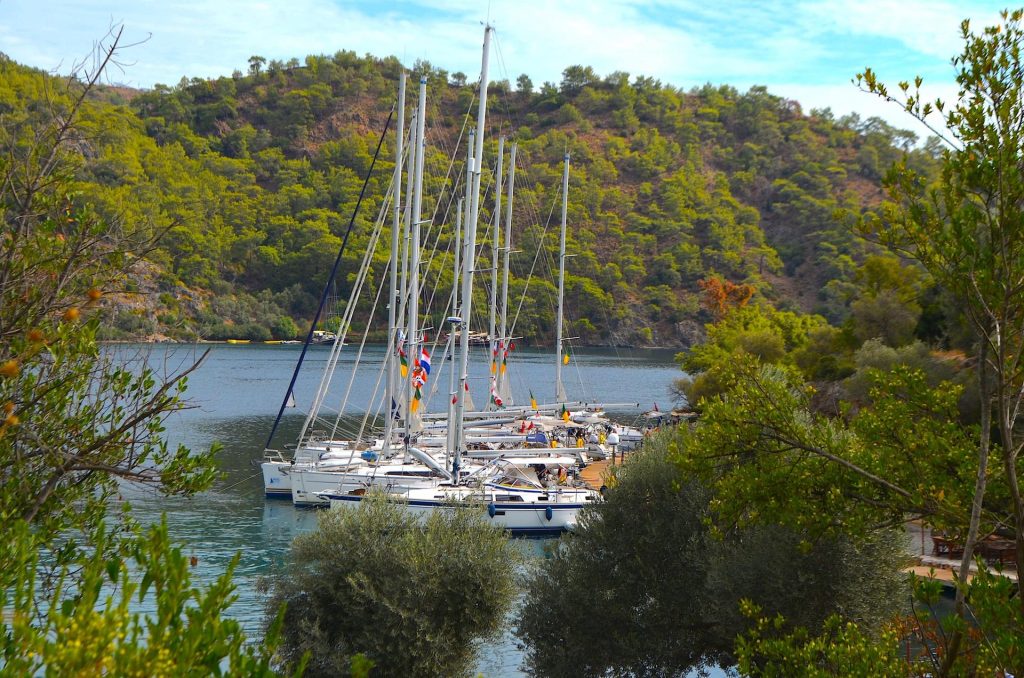 This SOUVENIR BOOK records the courses we raced during the week, where we overnighted and the daily, overall and historical results.
"T' Chronicles of t' 'igh Point Week" from NhoJ and his crew included on pages 11 and 12 capture a wider perspective. Many thanks for that, guys!
Brilliant!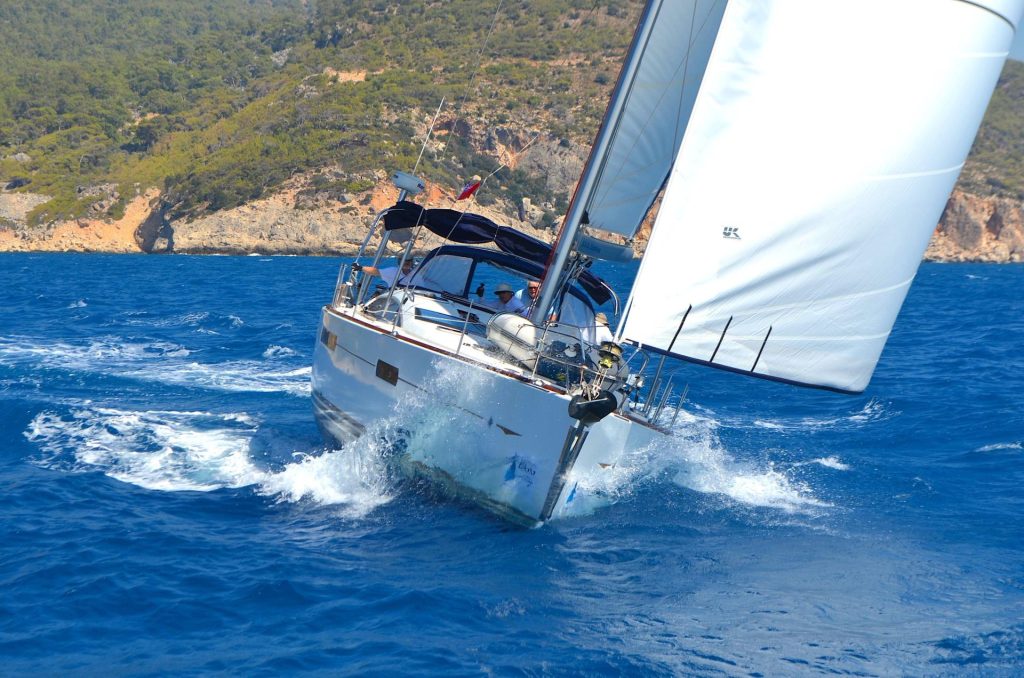 Thanks to everyone for participating with such enthusiasm and I hope you all enjoyed it as much as it seemed like you did and as much as we did too.
Thanks to those of you that voted Mango the CraicPoint trophy – we certainly appreciated having our boat buzzing every night until the wee hours!
Great craic!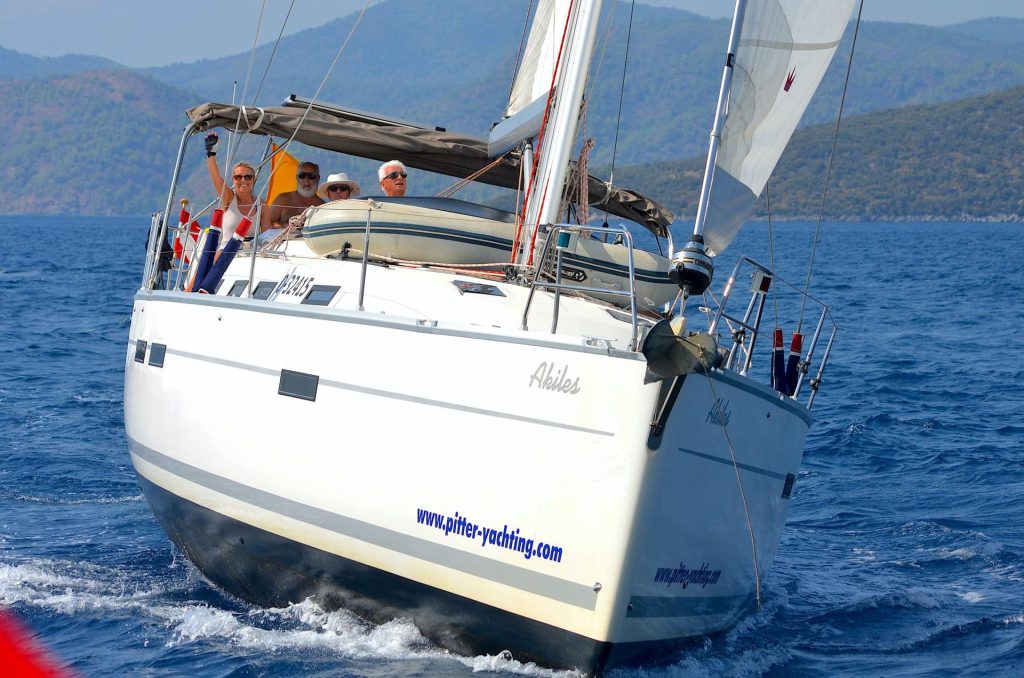 Thanks to my crew for being the best crew I could possibly wish for! Jakalyn won the Barnacles prize for scaring her barnacles to death on the last day.
A bit late to make a difference, I have to say! Well done to Denis and his kitchen staff for winning the Roux Gourmet prize with the bread pudding – a
deviation from the traditional output from his establishment, inevitably reminding us how much we all miss Mike Donovan, now sadly departed this fleet.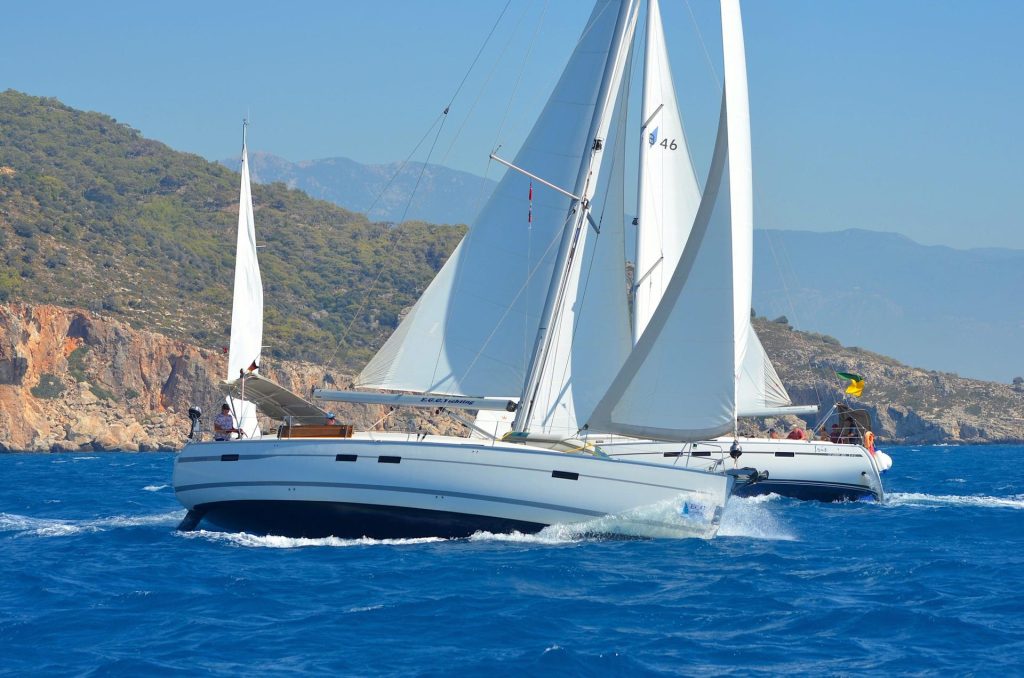 Congratulations to Dave Brewster and his crew who are now convincingly one of the top teams and will always be tough to beat. The sea shanty
was fantastic as well, so congratulations guys, you are all-rounders. Carolyn and her team showed us yet again how it can be done, even after not
always making the best start. Why bother, when you can enjoy the view of the fleet from behind and then glide to the front just before the finish!
Congratulations again, Caro and team!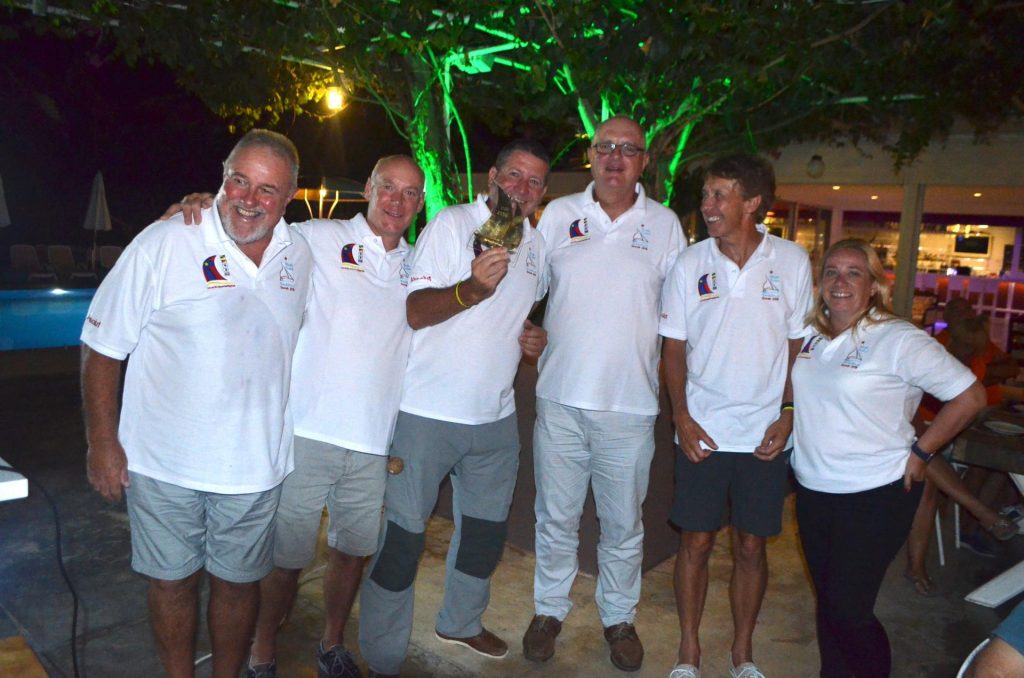 Thanks to pirate-foot Mustafa for his presence at welcome and prize-giving parties, and of course, to Inci, who has been a tremendous help
advising on the places, menus and local arrangements before and during the week.
We are looking forward to seeing you all again next year and spending another fabulous week with our "family".
Keep warm,
John, Sasha and Dave
Please check the link below for more information on the High Point Yacht Fest event and other past and current events too:
HPYF regatta, 22-29 September 2018, Gocek, Turkey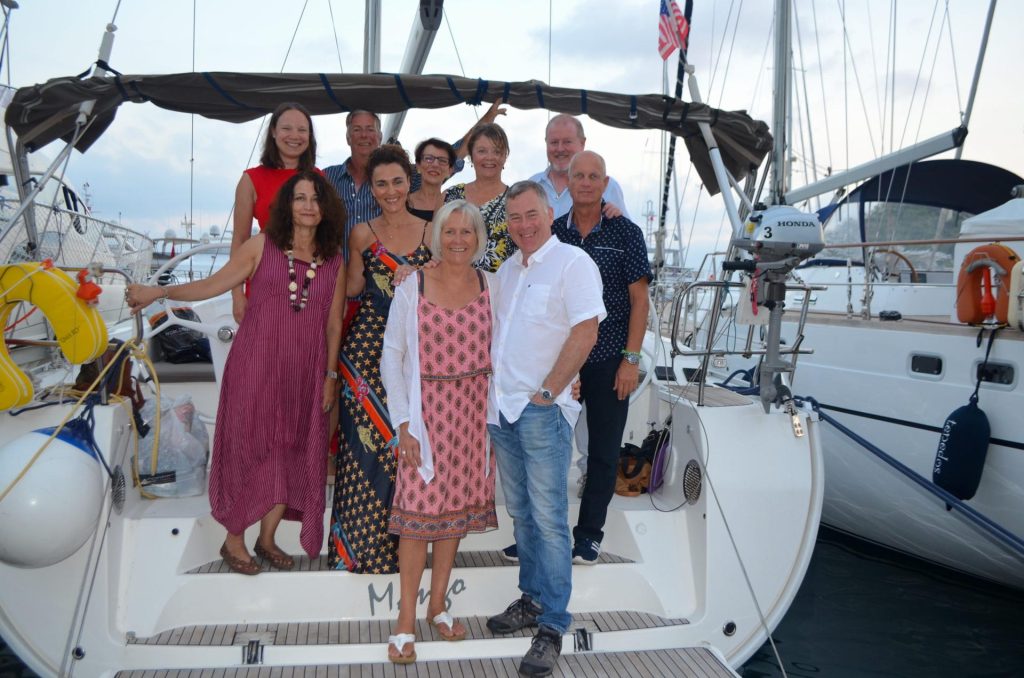 We shall look back to HPYF 2018 with special fondness! It was a fantastic event, the best celebration of our 10 year anniversary … 10 years
of friendship, sailing and fun!
Skipper DENIS O'BRIEN said:
Thanks again for going beyond……
Photos
We really appreciate the work that Sasha does on top of everything else she does by taking and organising photos. It's like she's non stop thinking of ways to enhance
our holiday.
Anchorages.
We were very happy with the mooring arrangements on all nights. The boats were largely moored together and the plan to go to Kalkan was an excellent one and
worth the few hours motoring.
Dining
All the places were very good in our view. We didn't have the local engagement that we had in Vis last year but we only missed it because Vis was so memorable.
Race times and instructions.
Very good responses to the variable wind conditions in terms of course selection. Excellent, reasoned response to the chaos of the 'missing cardinal' race.
Communicating the course change sometimes had imprecise references to triangular islands, duckbills and headlands. For a place like Fethiye bay I think
that it would be beneficial and achievable to identify a number of way points that could be used day after day. Ie today's course is along the following
waypoints…..1, 8, 6, 3 etc.
Dancing
Great bop on the closing night. Same venue as the meal and good music selection for the age group.
Boats
Good selection of similar relatively clean boats made for some excellent racing.
Country
Last year we described Croatia as efficient but less charming than on previous visits. The behaviour we experienced in Fethiye bay and Kalkan was so
much warmer and, frankly, honest in comparison and encouraged us to request that Gocek/ Turkey be included at a higher frequency (perhaps every
third year) than Trogir/ Croatia.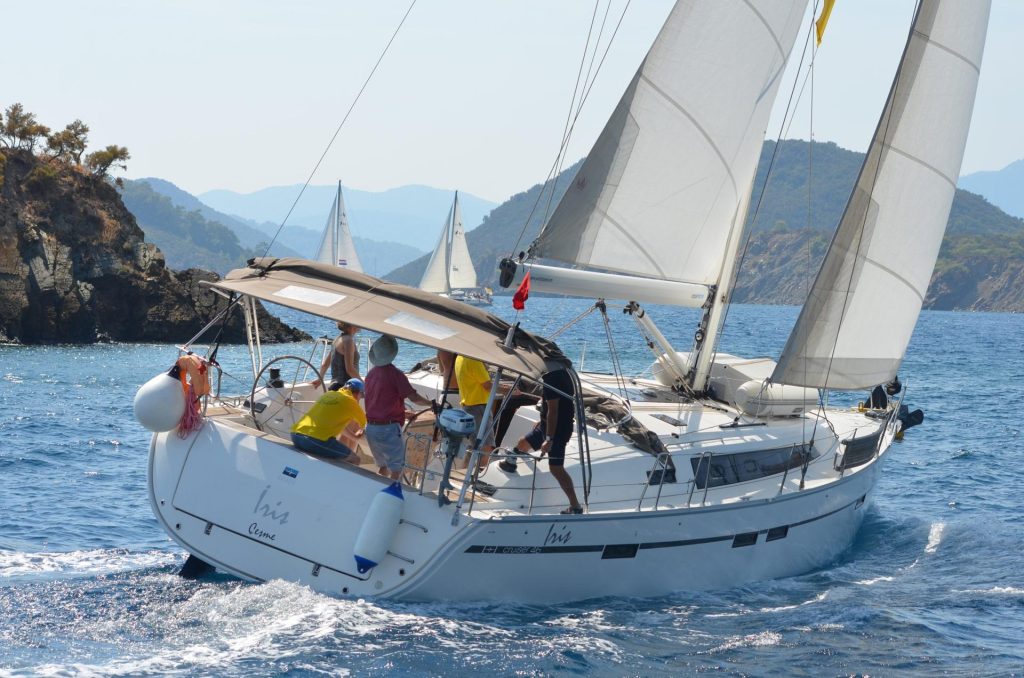 Did you like our journey through HPYF 2018? Find out about HPYF 2017 here!