In March 2019, we had our first HPYF sailing event in the Caribbean! This first edition took place in the BVI, starting and ending in Tortola, 2 – 9 March,
and it was a great success!
Check our SOUVENIR BOOK for more information about the event.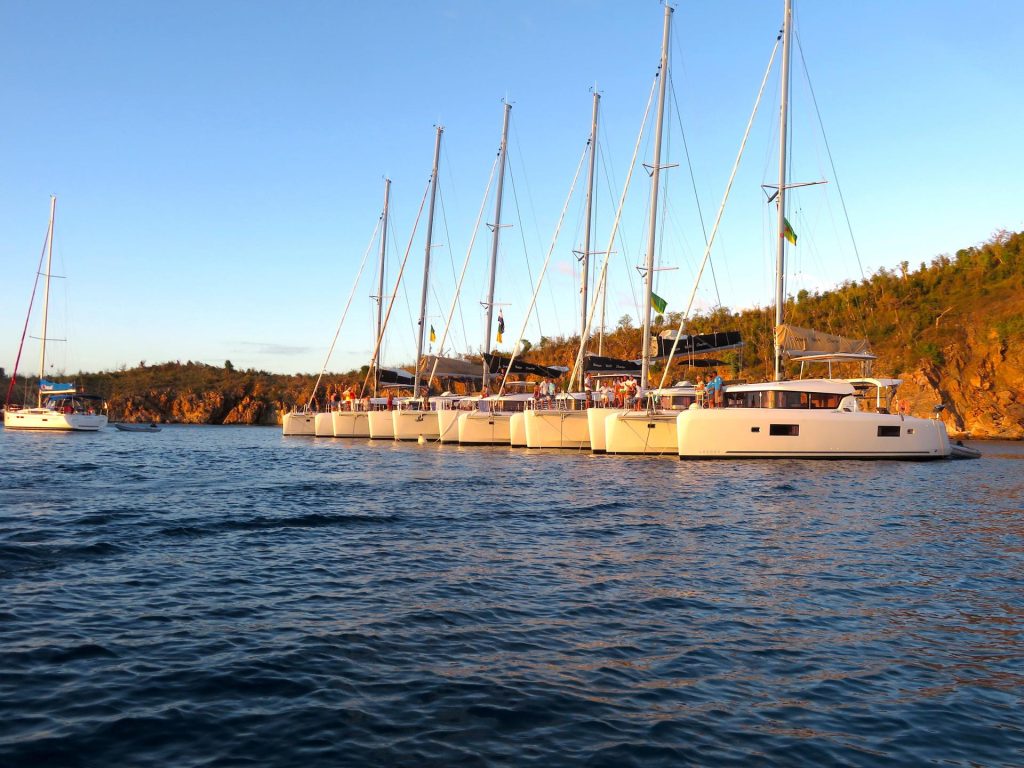 We sailed out of Scrub Island and spent five days around the British Virgin Islands, racing during the days and mooring/anchoring in different places
each evening. The week kicked off with a great party at the BVI Gin Distillery, one serious taxi rollercoaster ride to the top of the hill overlooking the
Carribean in one direction and the Atlantic in the other.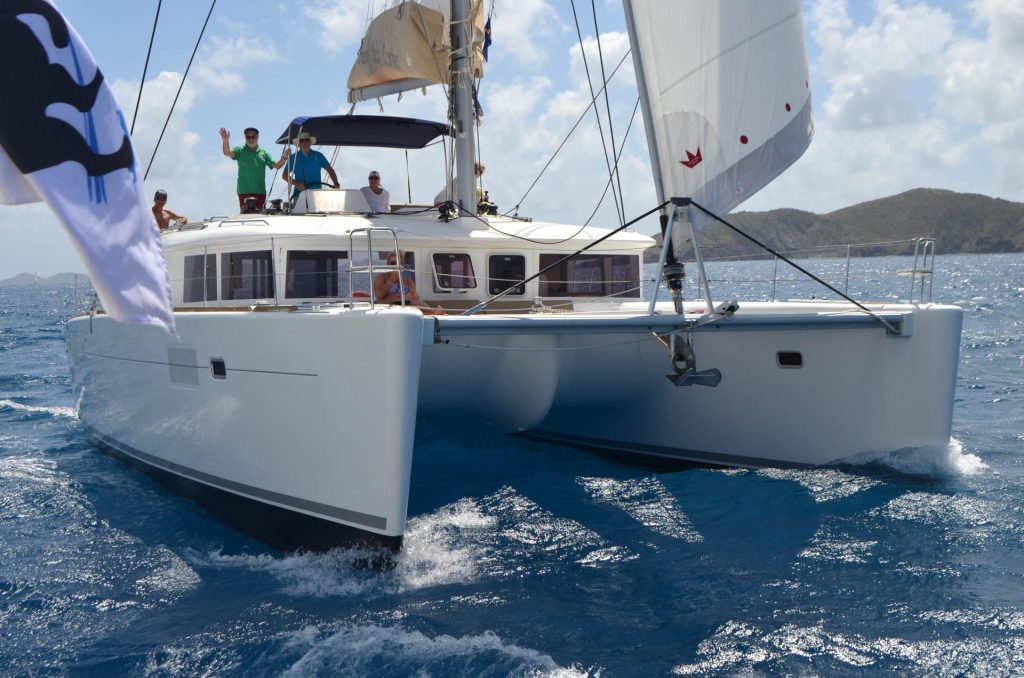 The trade winds all week allowed us to follow the planned route. We visited Scrub Island Marina, Leverick Bay, Anegada, Scrub Island Marina,
Great Harbour on Jost van Dyke, Kelly's Cove on Norman Island, Virgin Gorda Yacht Harbour and then back to Scrub Island Marina.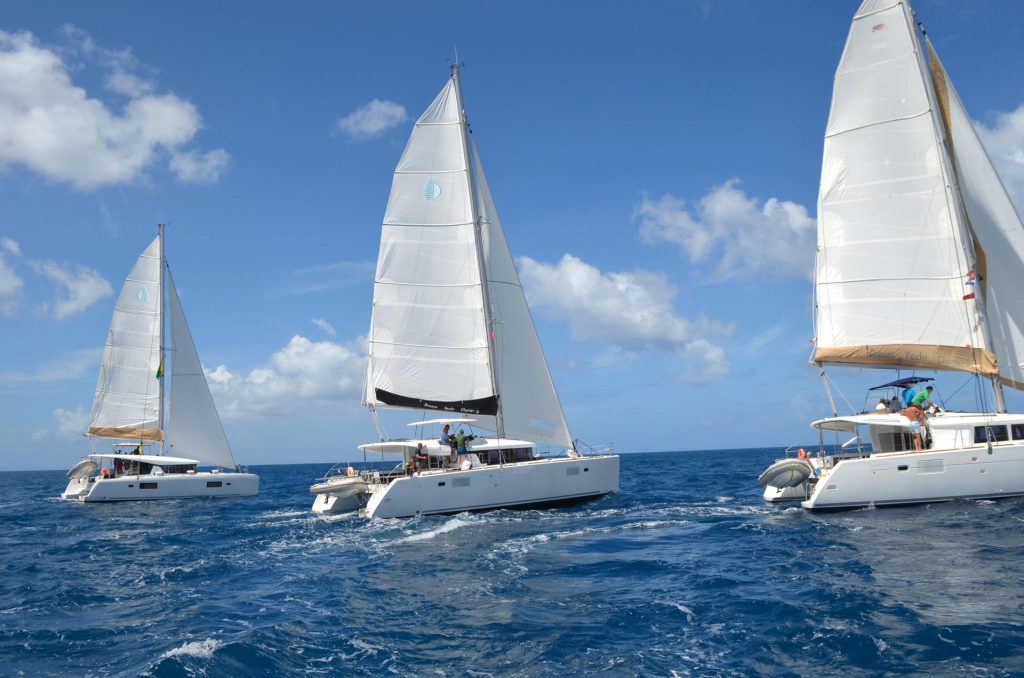 On the way, the cats visited the Dogs (pun intended), the Caves and the Baths. For some, it was our first experience on cats but we quickly got
the hang of them. I adjusted the TCFs during the week to reduce the gap between fastest and slowest, but in the end it did not affect the results
as the overall results for the top three were the same as on the first day.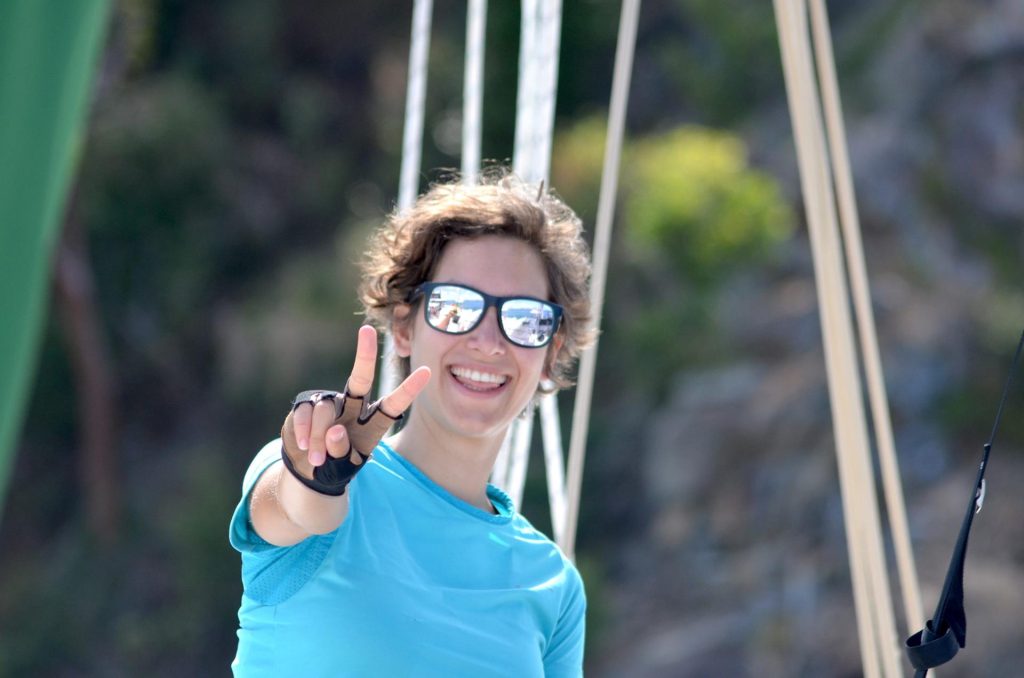 Congratulations to Martin and his crew for three first places, two seconds and a discarded fourth. Unbeatable! Vilmos and Steven were 2nd and 3rd
overall and the rest of us were some way behind, competing hard for the last positions.
For the gourmet night, Bela of Vilmos's crew made a fantastic Hungarian Goulash which was voted best dish of the night. Everyone enjoyed that one
and the saucepan was licked clean. Thanks to all the other crews for their delicious dishes as well.
If there was a team prize for partying, there would be no doubt it would have gone to Lutz and his impressive crew. They have rocket fuel piped directly
into their veins (sponsored by the Ariane Space programme).
BVI GIN DISTILLERY, Sponsors of HPYF Catamaran Regatta in the BVI, 2019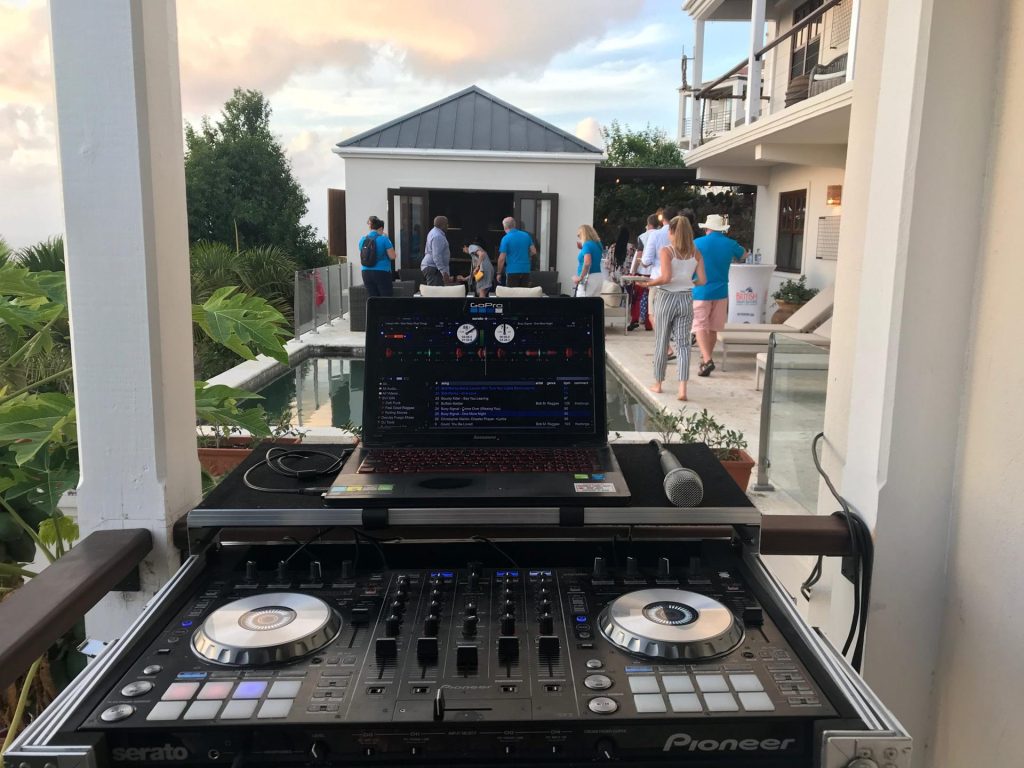 Stay safe, hope to see you all again next year and in the meantime, best wishes,
John & Sasha
Please check the link below for more information on the High Point Yacht Fest event and other past and current events too:
HPYF catamaran regatta, 2-9 March 2019, British Virgin Islands
Check our previous Yacht Fest (HPYF 2018) here.