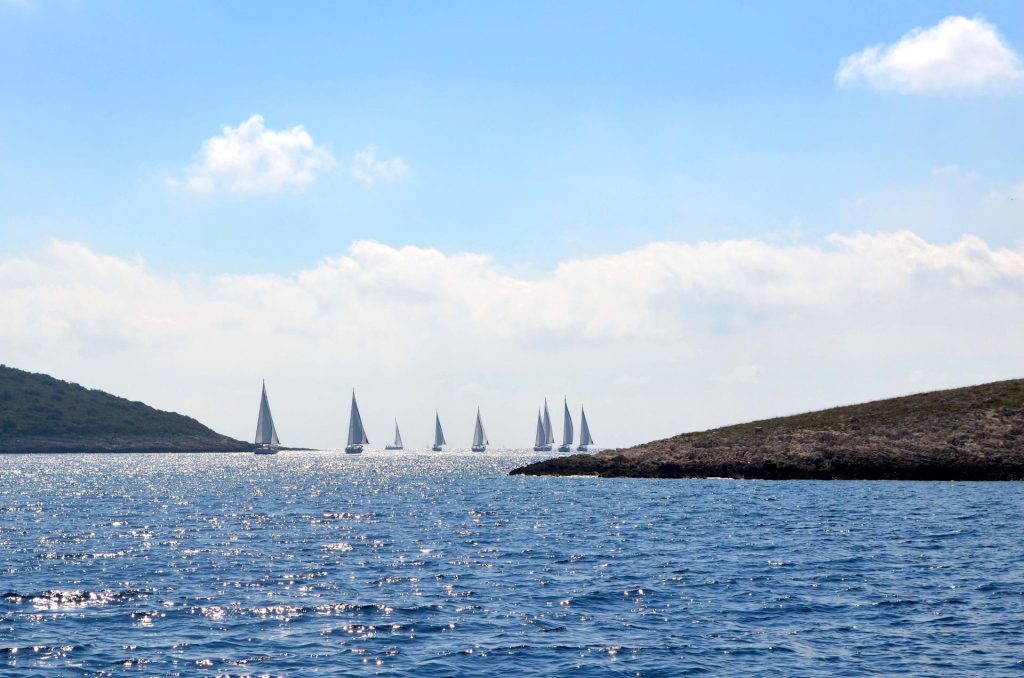 High Point 2013 was great! From the moment we all met up in the Padre Bar on the waterfront in Trogir, we were on holiday. It was great to see
everyone again and on such great form.
The winds were a bit on the light side and the first day's race was finished without completing the course and on Thursday we voted for swimming
rather than racing without wind. On all other days races were completed and results obtained. Team Barlow was the overall winner, us, team Rabbit
second and Evert and crew third.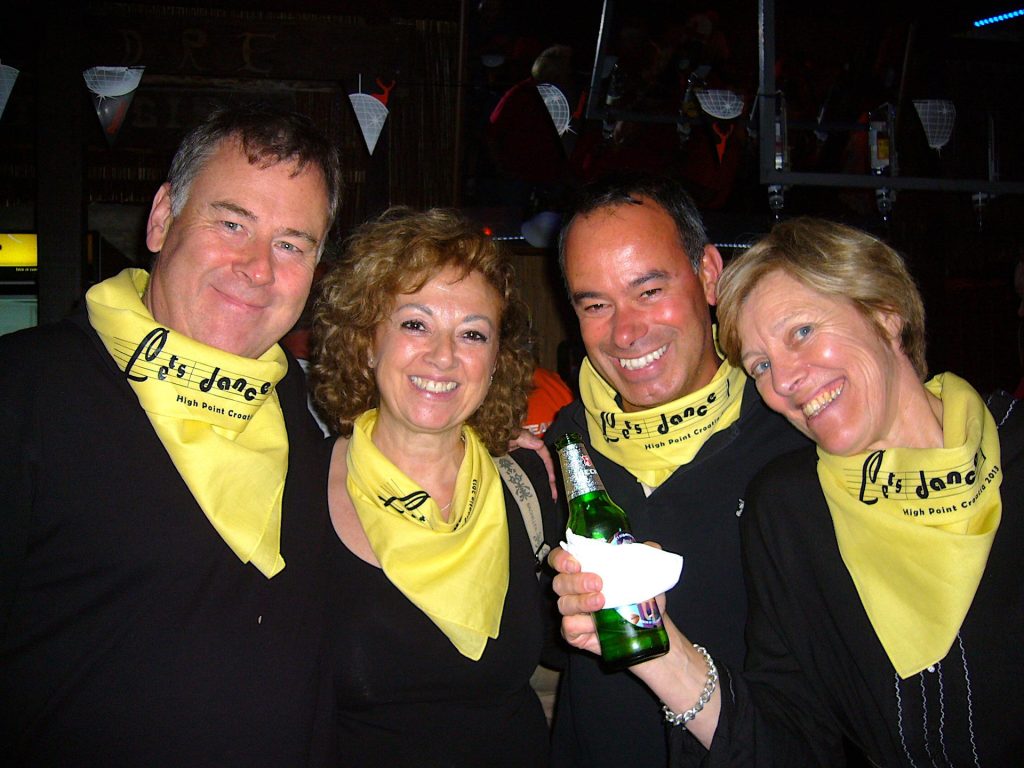 The fleet moored up in Komiza on Vis on Sunday evening, Kut on Vis on Monday and on Tuesday we tried the star formation mooring in Tarsce Bay,
Pakleni but eventually gave up and rafted. There, we held the very romantic and moving ceremony at the end of which Ernesto and Jan-Marie were
pronounced man and wife. It was an unforgettable experience for everyone who witnessed it and it was followed by popping champagne corks and
a special evening of celebration.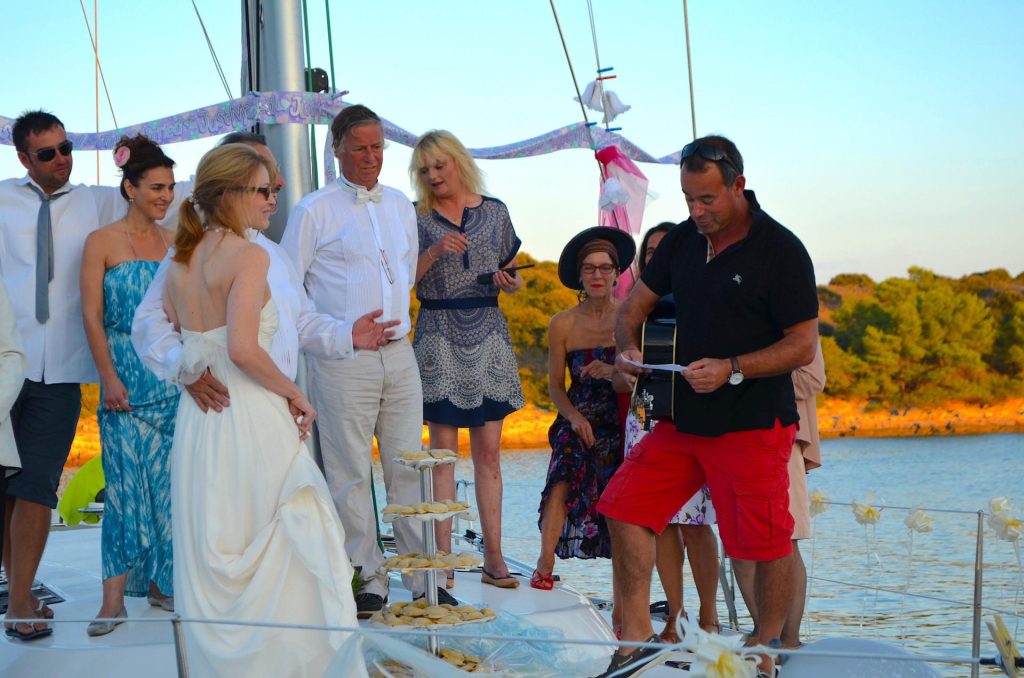 After a great sail on Wednesday, the fleet arrived in Hvar where we had plenty of time to explore the many cultural treasures. Thursday was too calm
to sail so we rafted up in the Krknjasi anchorage and swam for hours before the gourmet evening started around 7 pm. There were some exceptional
dishes and after much deliberation it was decided that Sugar Bunny's Mike Donovan created the best dish – Lemon Squid. Tory from David Barlow's boat
came up with the best (and only) dessert, a chocolate mousse, which also got a prize.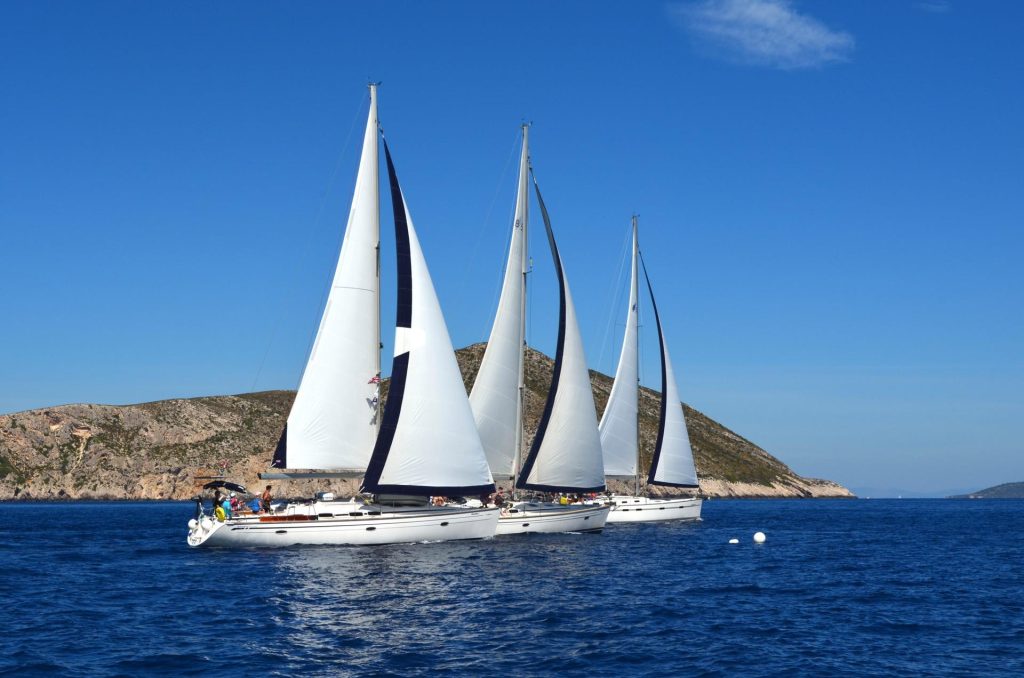 The final leg was a short one back to Trogir in light airs leaving time to get ready for the prize-giving party in the Kamerlengo Fortress in Trogir.
We mentioned that the venues shortlisted for 2014 are Amalfi near Naples, Italy or Gocek and the Bay of Fethiye in Turkey. The feedback has been
so strongly in favour of Gocek that we have already made the decision to go back there!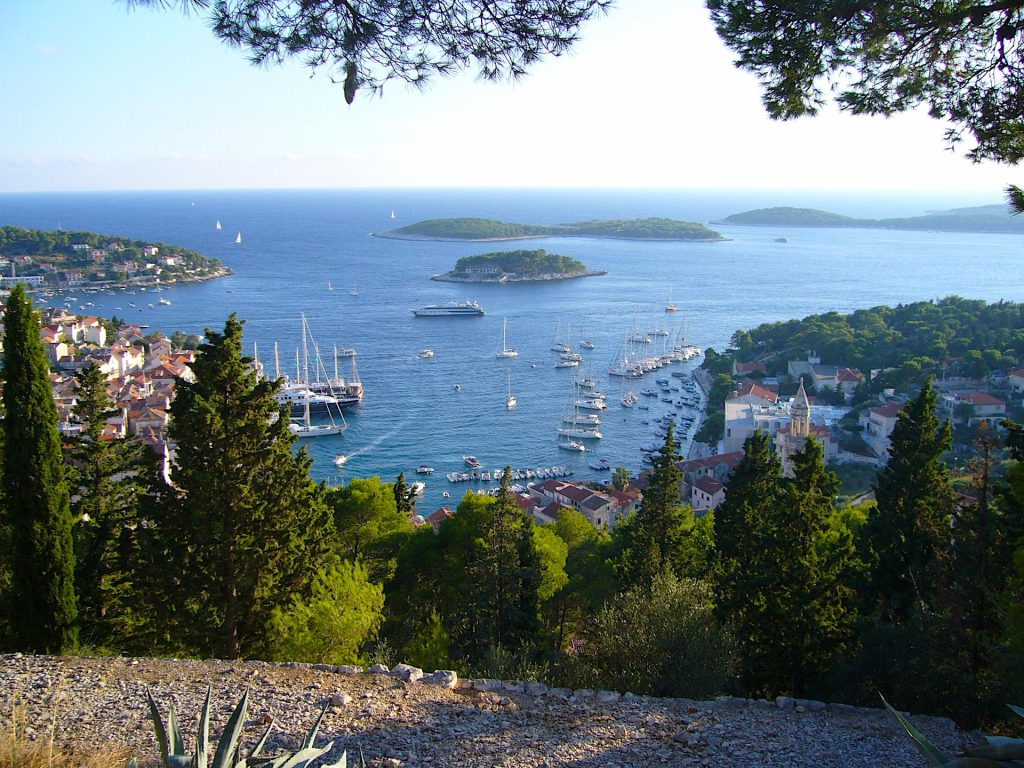 Thanks to everyone for their great company and humour all week and we are already looking forward to another great event in 2014, 20th to
27th September in Gocek.
Thanks to Colin and his crew for the English element in the Welcome party, the caterers for the delicious food at the welcome and prize-giving,
Zoran for his help with sailing local knowledge and weather, Ernesto and Jan-Marie for providing a high point pinnacle, Diane for the green themed
outfits, and from me, personally, to my fantastic crew who make sailing such a pleasure. We all thank Sasha for the wonderful work she does to make
the event such a success.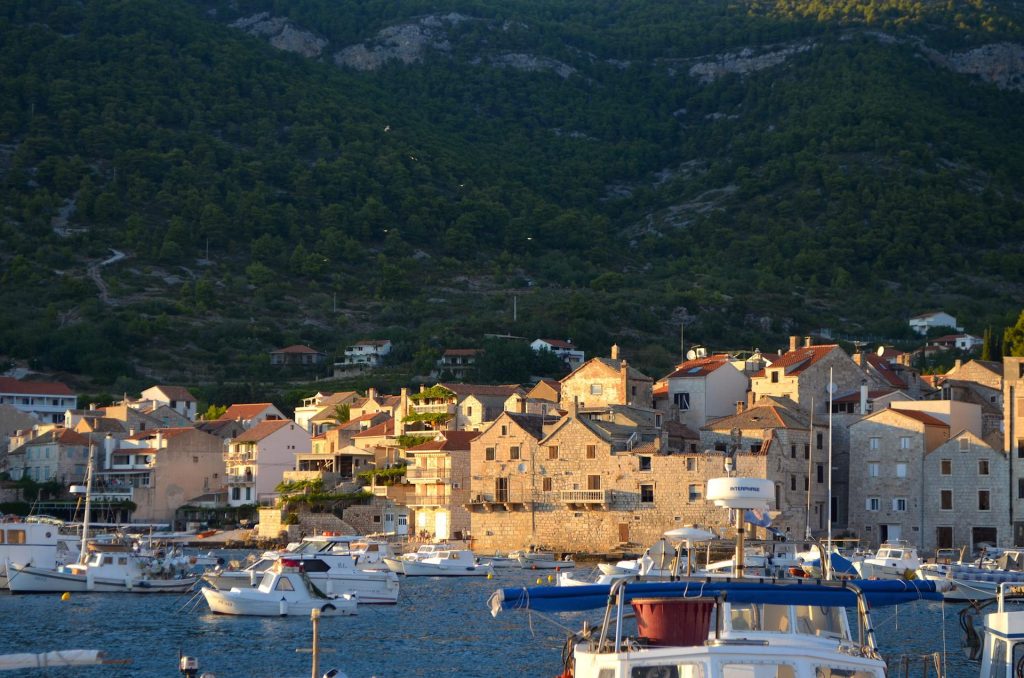 We wish you all the best until the High Point family meet again next September.
Love to you all from Sasha, John and the rest of the High Point team
Please check the link below for more information on the High Point Yacht Fest event and other past and current events too:
HPYF regatta, 21-28 September 2013, Croatia
Find out more about our next yachtFest (HPYF 2014) here.