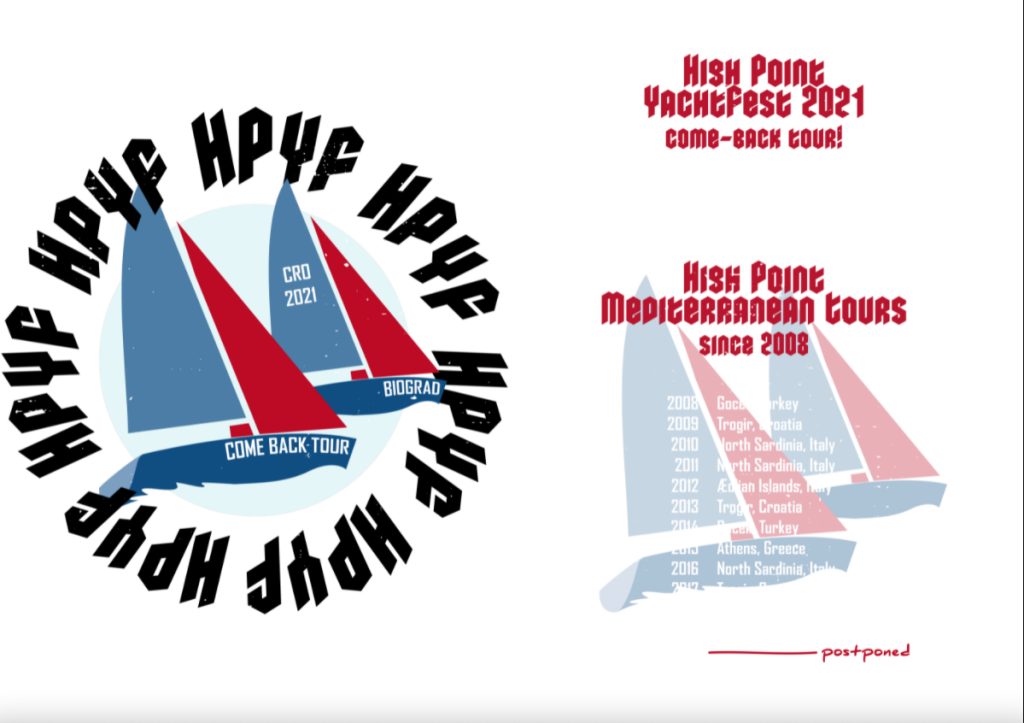 HPYF 2021 Sailing Regatta – We called it a Come-Back Tour and it was fabulous!
It all started with nhoJ's poem:
In Biograd, known for its harbour
In Croatia where the sun shines quite bright, A number of boats get together,
All looking as good as they might.
It wasn ́t the first time they ́d done it,
They did it just one year before,
But the big difference is, that this time,
The number of people is more.
Once again, the groups come together,
a chance to meet old friends and new,
And you see it really don ́t matter,
If your own, or some other crew,
John Hall Hall looks really contented, Sasha ́s smile reaches both of her ears,
So come on all those who take part,
Let ́s give them both 3 cheers.
By nhoJ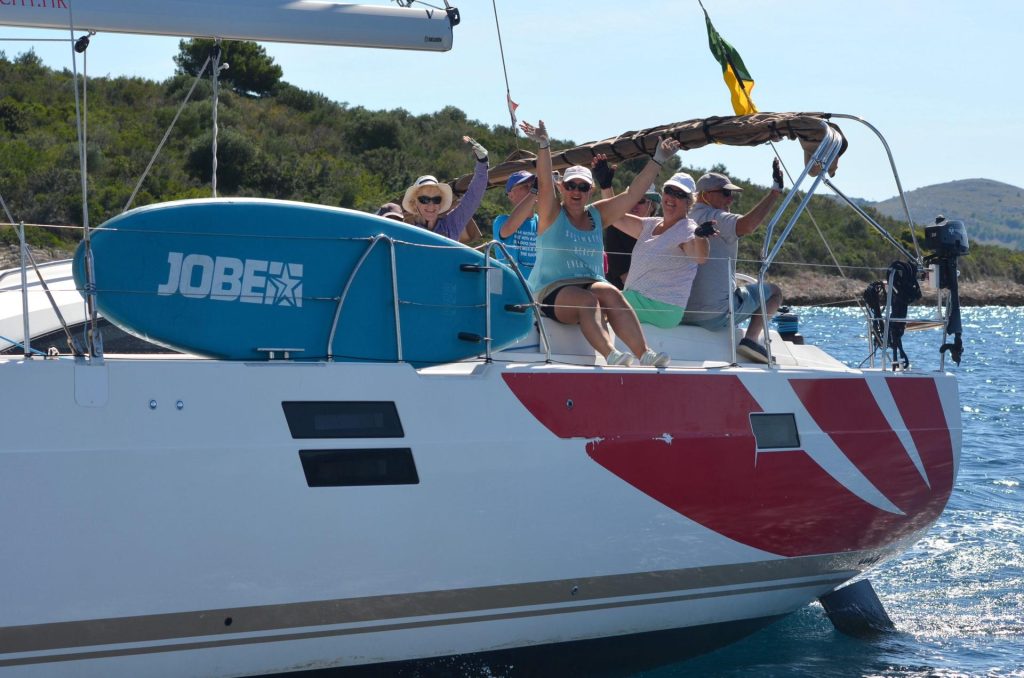 HPYF 2021 in Croatia was fantastic! It was about seeing the old friends again and meeting the new ones! It was about sailing, being on the sea and in the beautiful environment. And about the freedom of movement after all those months! And then hugs and laughs and food and wine …. How lucky we are!
I would like to thank everyone for coming. I know it took some organisation and courage for all. It somehow made it even more special this time. It was particularly great to spend few days in Split before the event. I spent most of my life in this home town of mine and it never ceases to amaze me. It truly is one of the most beautiful cities in the world.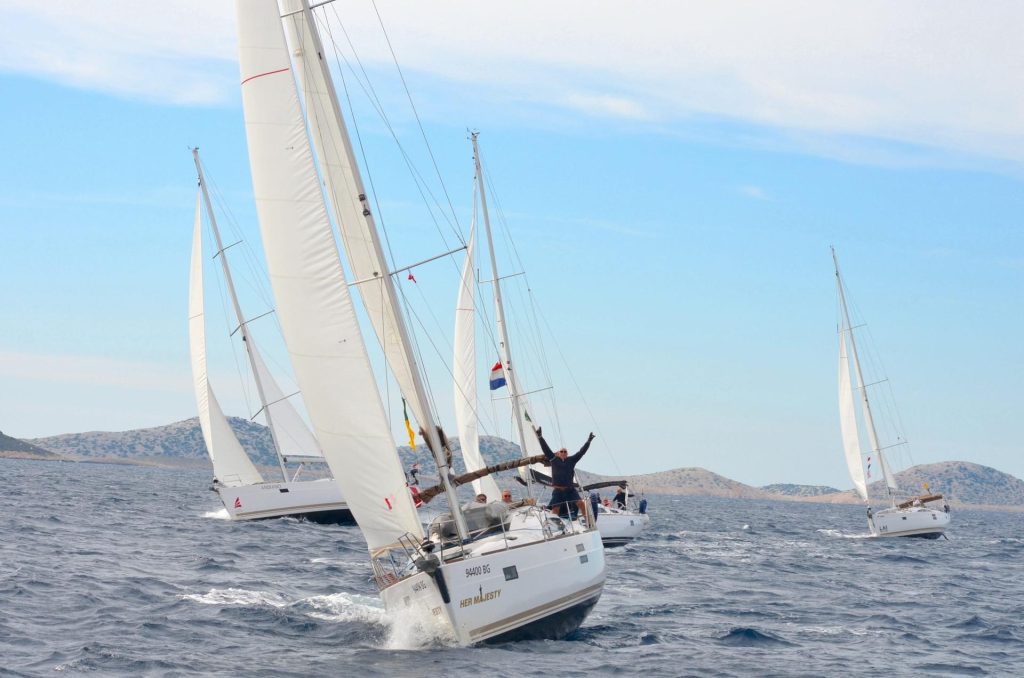 Congratulations to HER MAJESTY, Caro and the team for taking the first place again! We doff our hats to your victory!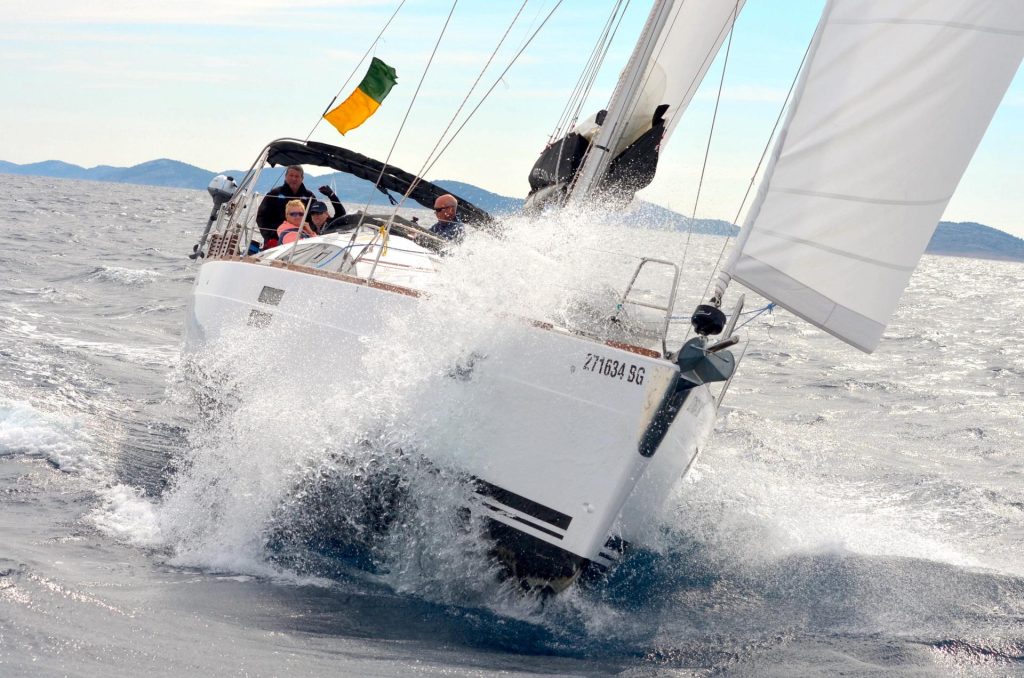 Congratulations to Fast & Furious Team of IANIRA for the second place and, more importantly, for winning the Entertainment Boat prize this year! Thank you for being such great hosts!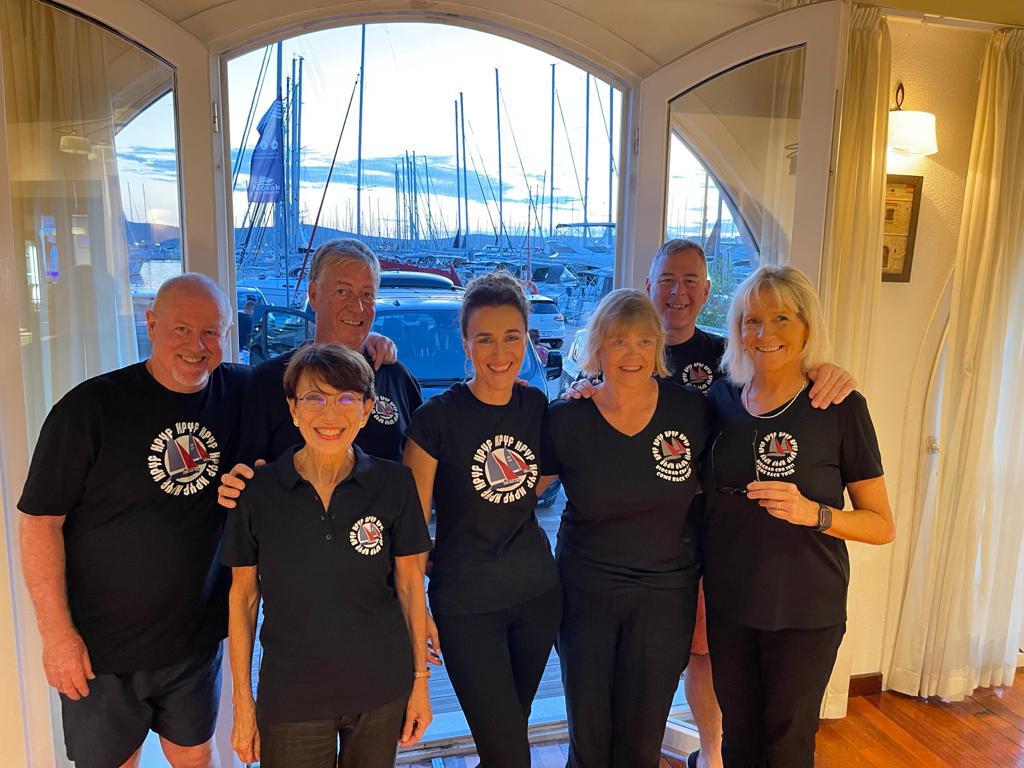 Congratulations to John and all of us from ABENA for being third this year! I got to take the trophy home and will be proudly showing it off.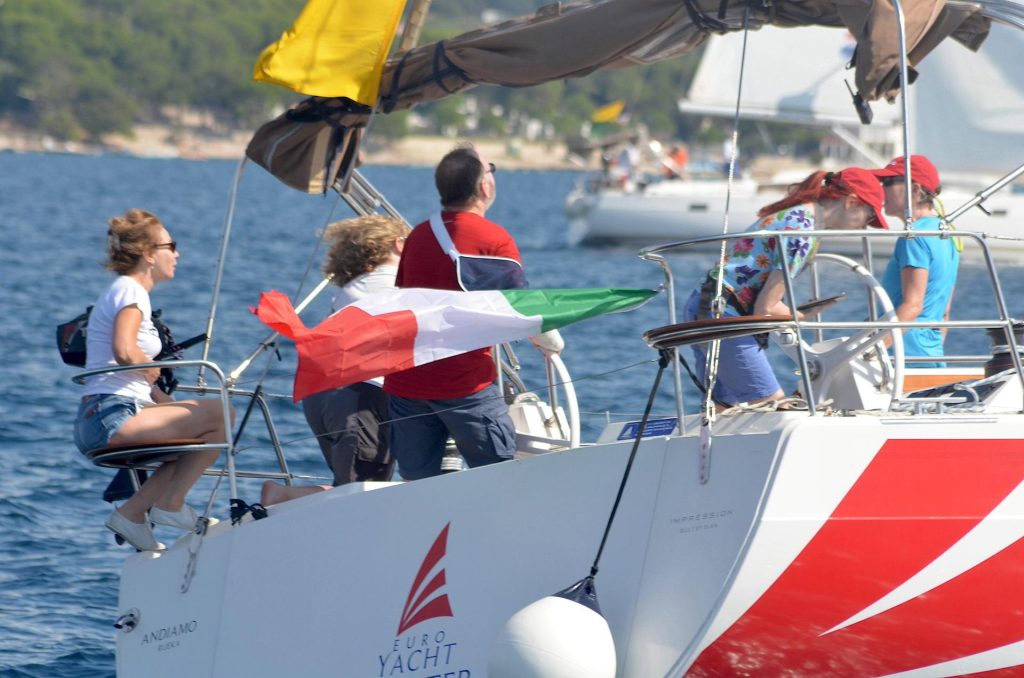 The ANDIAMO team won the Gourmet Roux Night prize with their delicious Tiramisu!! Thank you guys, it was delicious!
It was a great gourmet week for all and we ate well wherever we were. But the meal at wonderful RESTAURANT FESTA, on island Zut, was the winner! This place is a real gem in the Kornati Archipelago.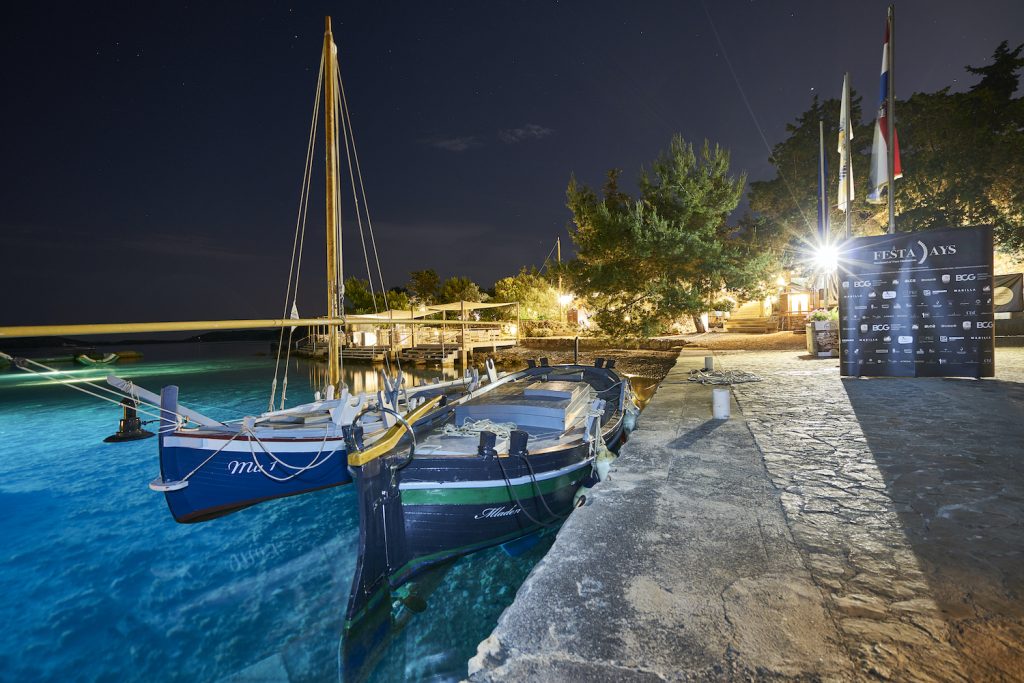 I'd like to say a huge thank you to John who always, very gentlemanly, gets up and talks on behalf of us both. It's been a pleasure and privilege to work with John on our events for the last 13 years. I love our team work and compatibility, the friendship and fun. John has perfected the logbooks, he always finds the best courses, organises fun racing and makes what seems impossible, easy and logical! And all that with such ease and panache. Often, I stop and think about what we've created and how happy it makes us.
Dave and Martine, thank you for being part of the organisation too. Martine with her great works of art, the trophies (designed by Martine and made by John) and the bracelets. Dave with his valuable admin/logistics support, amazing cooking, music and so much more!
Big thanks to Eva, in the office, for her support and all the hard work throughout the year!
Croatia was lovely as always! Please check the HPYF 2021 SOUVENIR BOOK created by John for more information about the route, racing, photo gallery and the results.
Next year, we are off to Sardinia again! Back to another amongst the favourite sailing areas on the Mediterranean! For more information visit: HPYF 2022 Portisco, Sardinia, 10-17 September
Take care everyone and keep in touch. I'll be feeding off the last week's energy for some time!
Sasha