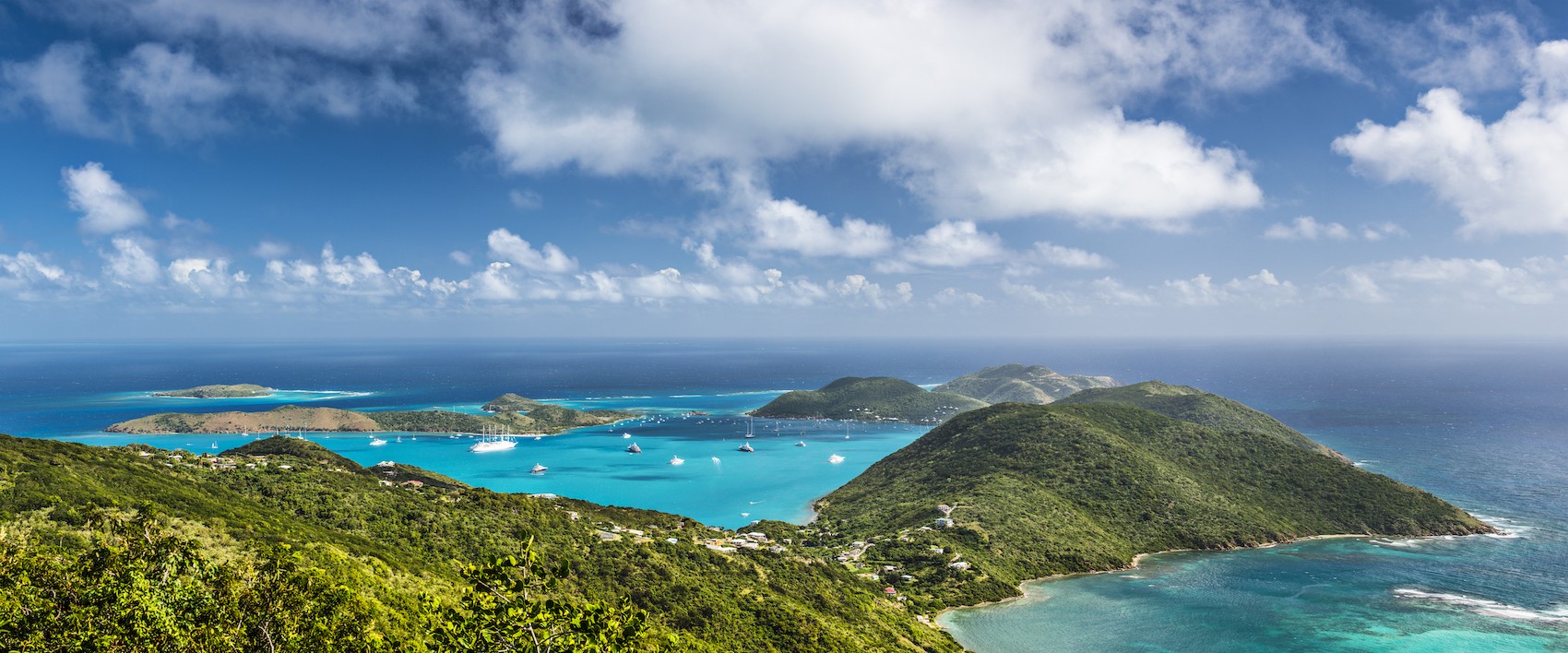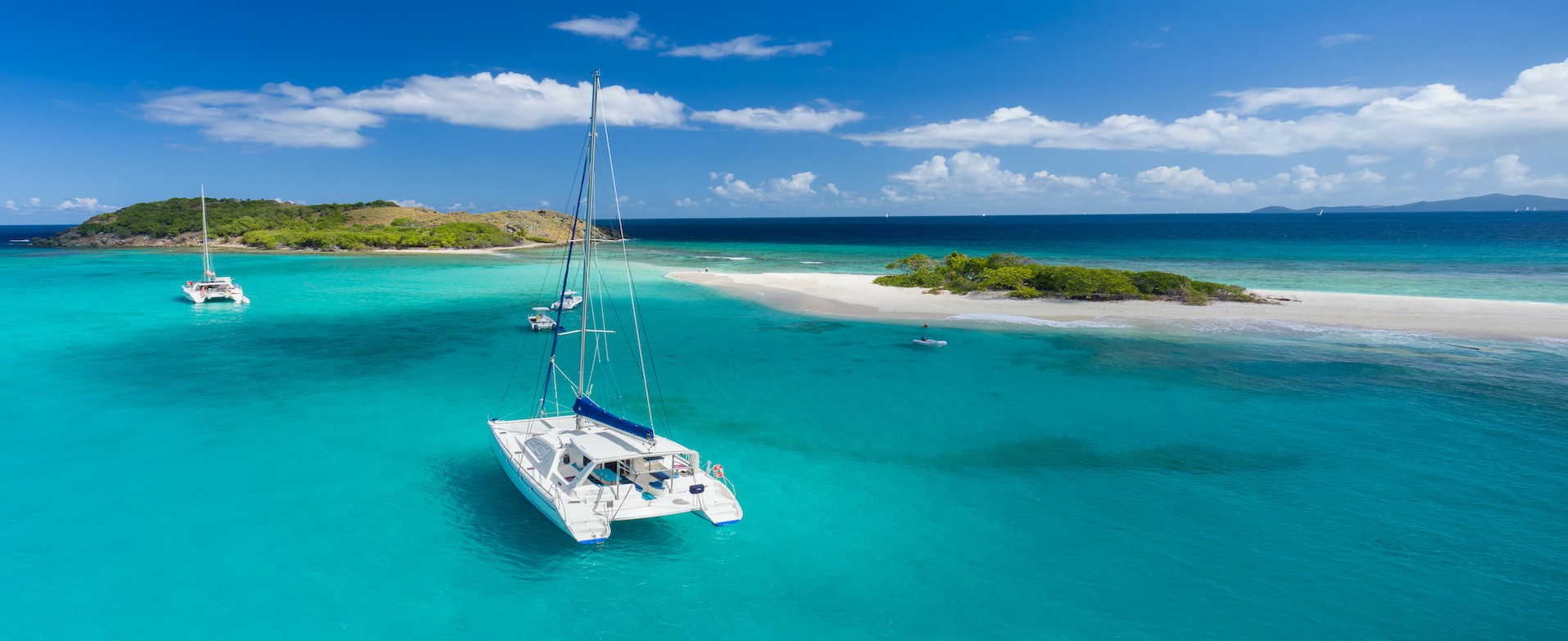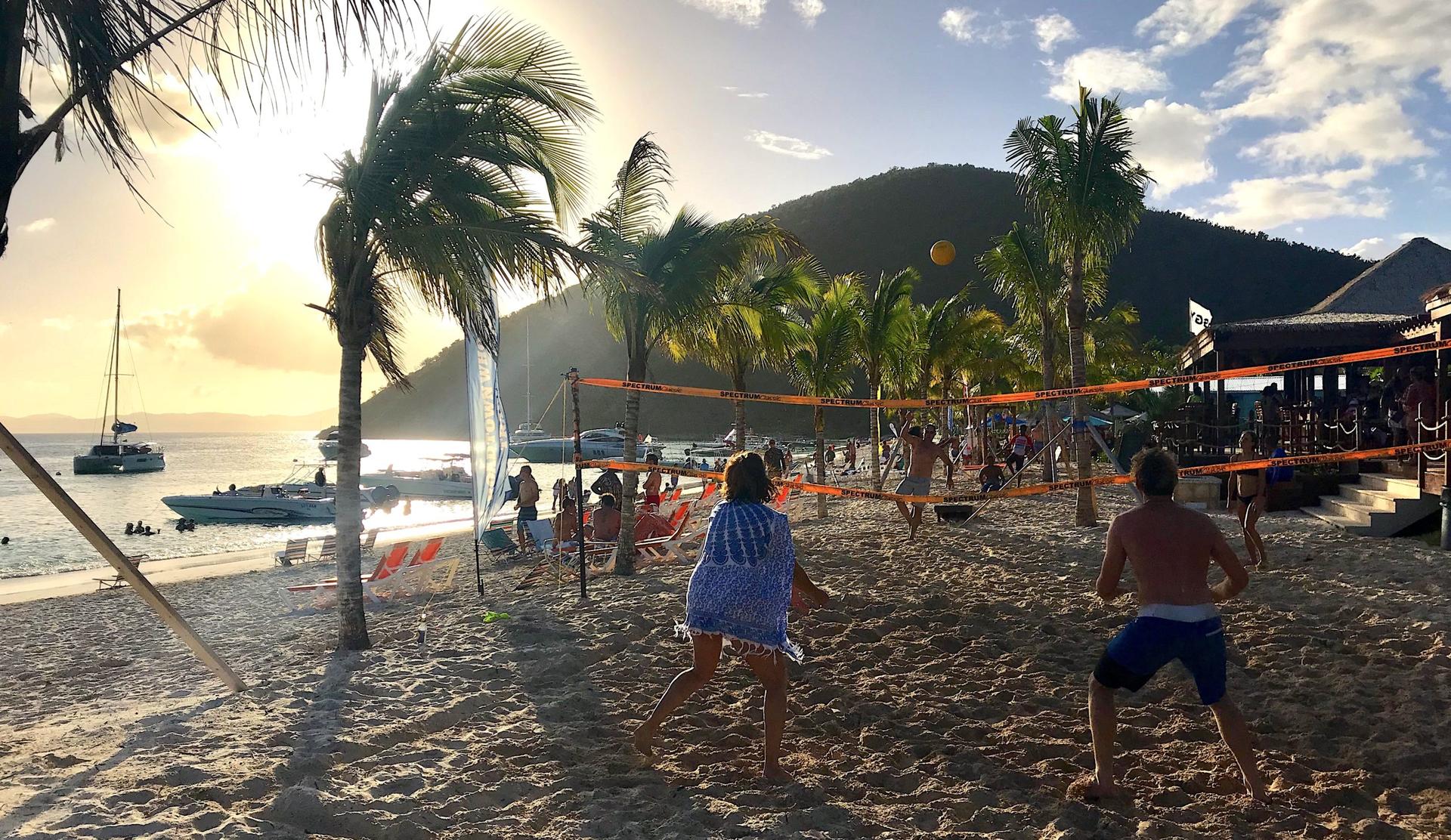 Cooper Island, the British Virgin Islands, Caribbean
Catamaran at anchor in front of deserted island British Virgin Islands
Jost Van Dyke, White Bay, the British Virgin Islands
Home » Explore Destinations » Caribbean »
Virgin Islands
How'd you like to try a flying fish sandwich or pay a visit to The Soggy Dollar Bar, home of the famous cocktail "The Painkiller"? Does watching whales at play sound tempting? How about admiring a stunning coastal view from inside a natural Jacuzzi filled with exotic fish?
If you're thinking that all this sounds amazing, consider this: that was just a sampling of the activities available on 3-square-mile (8 km2) Jost Van Dyke, the smallest of the main British Virgin Islands. So if there's that much fun on one tiny island, imagine what a great time you'd have cruising throughout the central Caribbean! Adventure awaits!
High Point Yachting can help you choose the right catamaran, sailing yacht or a motor yacht and create the most memorable itinerary for you to explore this beautiful holiday destination.
Current BVI Covid-19 Protocols
Current USVI Covid-19 Protocols
---
Virgin Islands: Destination Highlights
The balmy climate, unspoiled beaches and vibrant coral reefs of the Virgin Islands have long attracted sophisticated seafarers. Boasting alabaster white sands and perfectly clear waters, more than 50 islands in this archipelago are ideal for a picturesque and peaceful vacation.